Andre Tanker orchestrates—there is no better word—perfect harmony between musical movements and plot movements. Key to that harmony is the articulation of a fusion that proved a prophetic precursor to the diversity of musical forms taken for granted in Trinidad today.
At a time when 'Trinidad music' meant almost exclusively calypso, Tanker drew upon the wide range of available instruments and forms to produce something singular. There is pan and there is tabla, there is sitar and there is drum, there are whistles and bells, guitar and bugle, sax and horns, chac-chac and conch shells and maybe more. Every time I listen to the soundtrack, I seem to discover some instrument I had missed before.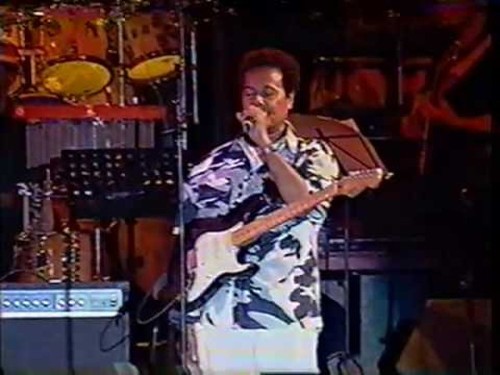 Tanker's fusion of all those tenors was at the time unprecedented. It created a music that sets the ball a-rolling, gently taking us by the hand from the get-go at second zero. Before we see a single frame of film, we are arrested by a volley of tassa drums announcing an Indian wedding.
Following that masterfully shot, opening wedding scene—harmony and bliss, camera lovingly sweeping across a myriad of characters, in no hurry as naked truths are bared, leading into the conflicts of this little universe—we are treated, for the 10-15 minutes that follow, to overtures into the musical chemistry of Bim.
In that time, gentle countryside paradise is shaken by a series of violent eruptions (foes force their way into the wedding; forcing Bim to find a way out). Then, a pleasant lull, 'the strains of Jumbie Call cushioning us through the transition. Close to five minutes of screen time as 15-year-old Bim makes his way to the city against a backdrop of fond memories, landscape purity and almost spiritual recall. Jumbie Call allows us to savour such pleasantness, but also alerts us to impending dangers and pending travails. All the elements of the film's musical rainbow are incorporated.
By minute 15, Tanker has taken us under his wing; thereafter, we are never allowed to move out. The music becomes guide, companion and comforter, definer of mood and vehicle of release. That pattern is established and effortlessly maintained throughout. It is not easy for a 33-minute soundtrack to achieve that in a 100-minute feature film. The blend is perfect. Never in our face, Tanker is always pertinently present, particularly at key moments.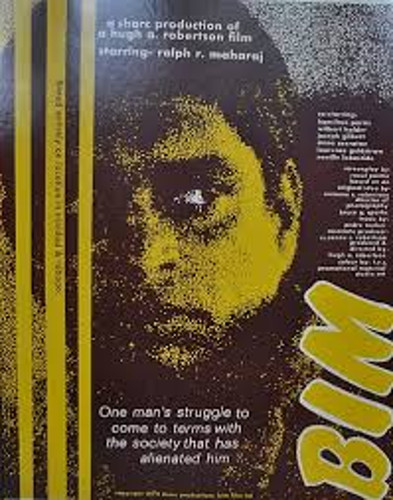 Behind the Indo-Afro conflict which is at the forefront of all the battles presented in the film, Tanker puts in a little something for every type of skirmish, big and small, trifling and not so trifling. Whether it is a Hare Krishna, Hare Rama departure or a love mantra to accompany a touching reunion or whistles, drums, bells and horns for schoolyard chases and police raids on illegal immigrants, Tanker allies musical forms that confront and do battle with each other, they thus reflect the differing human elements of the culture. He offers a masterly musical rendition of the socio-anthropological logic of the place.
Tanker was merely giving expression to what the T&T/Caribbean stem cells that inhabit him exude. Look at Tanker's ethnic in-betweenity and you begin to understand the stunning music he created in his relatively short life. For a film like Bim, no one was better placed to so effectively grasp and translate into music what Pantin and the Robertsons were asking of their script.
There are also positive things for film grammarians to dwell on. A meticulous examination of tissue shows how Tanker's music, with its moods and swings, is tellingly woven into camera perambulations, colour schemes and framing structures and how it helps to shed light on relationships forged with events and characters.
There is nothing amateur, "Third World" or embryonic about the cinematography of Bim. There is the sharp use of tight frames to convey the sensation of heat and entrapment, of an asphyxiating social milieu (narrow lanes in city slums). There is ample deployment of countryside landscapes that offer escape, a place to run and hide, where one is inevitably hunted down and never spared. There are suave transitions from poverty and social and class limitations to more luxurious settings, where one remains shackled, unfree. Robertson's dexterous use of the film tools with which he is acquainted points to the maturity of a craftsman with near-perfect dominion of his trade.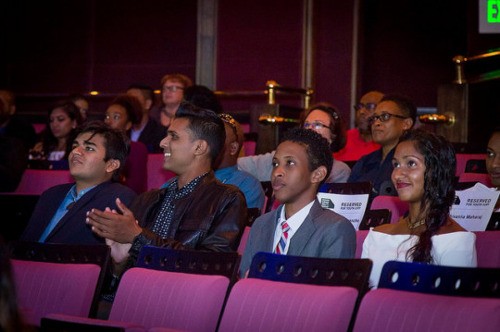 All the colour variations, framing systems and camera sashays suck the audience in, making it a participant in the asphyxiation, the hostility, the impossibility of escape from the world brought to life on screen. There is nothing overly imposing, nothing that gives the impression of an exercise being dispassionately carried out by a stony, detached professional.
We are compellingly drawn into the slipstream of something that wins us over, in spite of in-built writing deficiencies with which the director and the technical people accompanying him behind the lens were saddled before the first frame was shot.
We become immersed in the demise of our main character and sink with him through his unfulfilled aspirations and cravings; a man trapped in a place that will not let him be. His descent is relentless, inexorable, ending in that final brutal moment of anguish. It matters little whether he is in a comfortable St Clair mansion, on the plains of Caroni with sugar workers or in a classroom with classmates who have decided to make life difficult for him simply because he is "ah Indian from de contree."
It does not matter whether he is in the shabby living room of a relative in a lowly suburban setting being violently admonished by the common-law husband of an aunt or seeking sexual release in a scummy Port-of-Spain brothel.
The sight of a seething Bim as he springs out of the boot of the car in which he has been locked for hours, (so as to be smuggled back to the countryside after running afoul of the law at the end of his first sojourn in the city), is so graphically illustrative. There is no possibility of going anywhere. His life path is one long simmer in the boot of a car, a journey as insufferable as it is unending. Dying to break free, when Bim is eventually allowed to see the light of day, it is only to be handed an opportunity in the world of crime or to be met by the hostile arm of the law.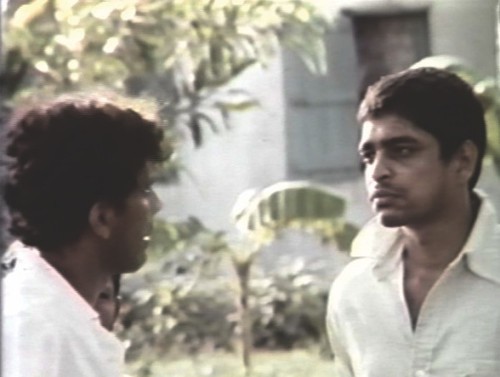 Bim's journey constitutes the thickest of the many layers of the on-going metaphor of the film. It is difficult not to see metaphor present in the faces of small-island immigrants caught coming ashore by police late at night. Or in the luxurious surroundings of public buildings like the Governor's residence, where all are condemned to game-playing and only Bim has the courage to bellow out his indignation: "The Governor could kiss my arse!"
It is one of the summit moments of the film, making clear just how much all are shackled in class, colour and political straightjackets. Filmic articulation is first-class, Robertson constantly placing the world depicted at any given moment into a nigh impervious cubicle; every undertaking is a journey that culminates in a dead-end.
The comings and goings of country-boy-street-hustler-union-leader-politician Bim Singh are pivotal to general structure. In the most rabid cinematic tradition, the flow of the fortunes and misfortunes of our lead player succinctly underpins the progression of the narrative.
It is easy to spot the clearly demarcated segments: the opening block, where he leaves his roots and heads out to Port-of-Spain; the middle element, which is the trek through travails and adversity, first within the limits and hostilities of house, city suburb lanes, street crime, then by events that force him back to the countryside and sugar worker union triumph, which in turn offers the springboard back to Port-of-Spain and political leadership on a national scale; and finally the final third, in which Bim becomes a greater prisoner of himself, a castaway in the luxury of his St Clair residence, lost in a world in which he is increasingly uncomfortable as he seeks to keep pace with the demands of his new life and status.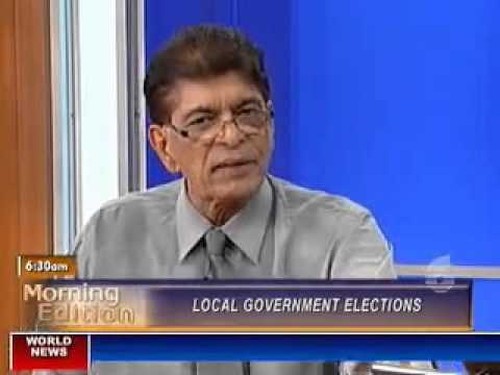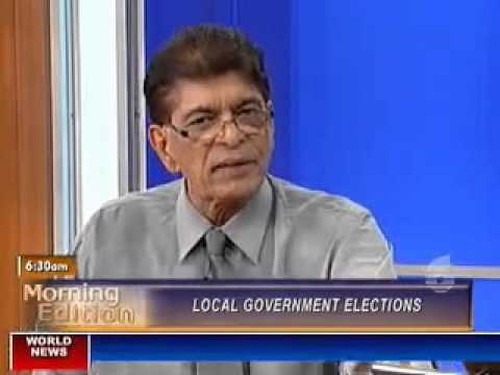 From forced uprooting to adversity-misfortune-good fortune as a catapulting force, we progress—if one may be allowed to use such a positive word for that process.
Because, ultimately, we accompany Bim on his journey from petty criminal to would-be statesman and, finally, to self-destruction.
Editor's note: The writer of this piece is Owen Thompson, a Trinidadian who has lived and worked in Spain, France and England since the early 1980's. Read Part 1 here. Part 3 will be published on Wednesday May 30.