Carapichaima East Secondary look set to lose points for flouting registration rules during their 2017 Secondary Schools Football League (SSFL) Premier Division campaign. However, they are expected to survive relegation, in a final twist to the controversial season.
"Caps" are facing a probe into the registration of seven of their players—after an inquiry by Shiva Boys Hindu College. However, an SSFL insider suggested that the Central Zone Intercol champions are expected to win all but one of the challenges.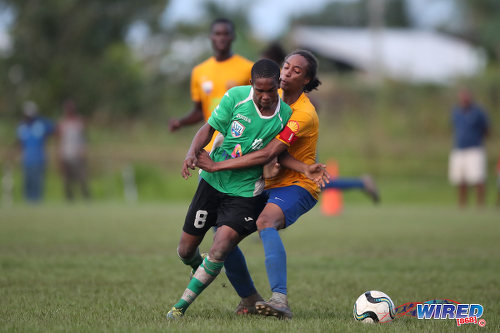 Shiva Boys, who were relegated after a registration error involving midfielder Kierron Mason and left-back Matthew Beal, queried a series of suspicious paperwork by the Central school.
First, Carapichaima East attacker Theophilus Bourne and goalkeepers Aaron Best and Andre St Clair were all officially transferred on 8 September and registered to play on the same day—in violation of a SSFL rule that says players cannot play until 72 hours after becoming a bonafide student. Bourne was instrumental in his team's 2-0 win over Fatima College that evening too.
According to a source, Carapichaima officials have conceded that the players should not have featured against Fatima.
As a result, Caps are expected to be docked three points, which will go to Fatima. Once confirmed, Fatima will leapfrog San Juan North Secondary into fourth place with 28 points—behind the trio of Presentation College (San Fernando) (35 points), Naparima College (33 points) and St Anthony's College (30 points).
Carapichaima's new total of 15 points will see the school drop from seventh to 11th, leaving them just five points clear of the relegation zone.
However, Carapichaima East are expected to survive the more serious probes into the registration of team captain and playmaker Mecaheil Alexander, attacker Jeremy Lara and defenders Akeil Vesprey and Luke Charles.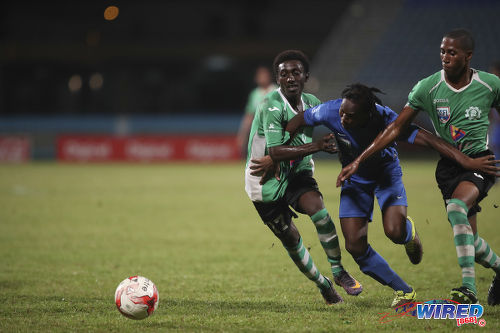 Somehow, Vesprey and Charles were allowed to represent their school in the Premier  Division although there was no evidence of a transfer approval from the SSFL in their registration form. And, in Lara's case, approval to repeat was missing.
Additionally, the paperwork for Caps captain, Alexander, suggested that he was only in Form Five—despite the fact that he had written his SEA as far back as in 2010.
SSFL president William Wallace told Wired868 he saw the relevant documents on Thursday or Friday and they were now in the hands of general secretary Azaad Khan now.
In Alexander's case, Wallace claimed that the player wrote his SEA in 2013 but a typo suggested otherwise. This error has apparently been cleared up. Curiously though, the date of birth on the midfielder's registration form suggests he is 19 years old.
Wallace suggested too that Vesprey, Charles and Lara did get the necessary approval from the Ministry of Education to play last season and the paperwork is now with Khan.
But why were the trio allowed to play, despite the SSFL seemingly not having the proper registration data for them?
"That is a very good question," said Wallace. "I don't know why [the proper approval forms] were not lodged with the SSFL but I tend to stay away from those things [and leave them to the relevant bodies]."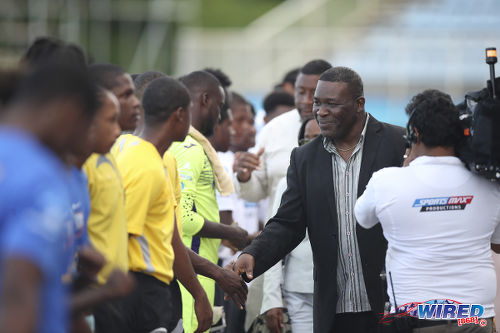 Wallace might have double reason to distance himself from this probe since he is a teacher at Carapichaima East. However, the former Soca Warriors manager does not have a formal role with his school's team and would not have been involved in their registration.
The same cannot be said for SSFL Credentials Committee member Laurence Seepersad, who is also a Carapichaima East staff member.
But, as Wallace pointed out, Seepersad—who is also the SSFL's assistant secretary, operations—does not run the Credentials Committee himself and works alongside Khan and assistant secretary, admin, Gerald Elliot.
Wired868 tried unsuccessfully to reach Khan for comment. The SSFL's formal ruling on the seven Carapichaima East players is expected early next week.
If Carapichaima East were found guilty of improperly registering Lara, Vesprey, Charles and Alexander—or even one of those four players—it could see the Central team relegated instead of Tobago's Speyside High.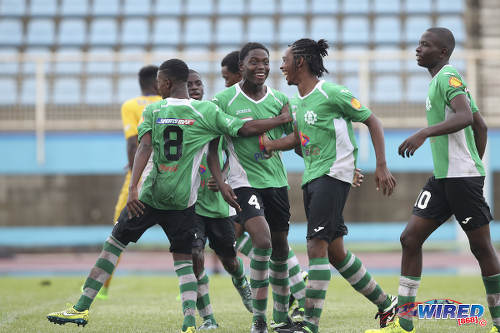 At present, the schools which will play in the SSFL Premier Division in 2018 are the following:
Presentation (San F'do), Naparima, St Anthony's, Fatima, San Juan North, St Mary's College, Trinity College East, QRC, St Augustine Secondary, St Benedict's College, Trinity College Moka and newly promoted East Mucurapo Secondary, Valencia High and Bishop's High School.