What is a right?
Rights are such a fundamental thing; everybody has them and governments and courts and other powers-that-be are constrained to respect them. It certainly is not unusual to hear people declare vehemently, "That is my right!" Also commonplace is "I have the right to [insert comment of choice here, such as 'free speech']" and "I have the right to privacy."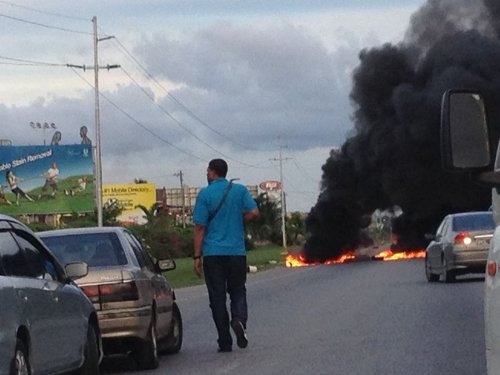 But where do rights come from? How many readers would, if challenged, be able to answer the question, "What is a right?" How many will have to turn to Google or perhaps a legal dictionary? I have no empirical evidence but my gut tells me that the percentage of people who can answer that question is very small. None whom I have personally asked has been able to articulate an answer.
I admit that I find law to be a fascinating subject, which is why I am currently pursuing a degree in law. I am also well aware that not everyone will share my passion for the subject. My purpose for writing this column, however, is neither to "teach" law to its readers nor to make them passionate about it. The column is intended to provide to the ordinary citizen—I almost said 'lawless citizen'—some clear idea of how the law works, particularly as regards issues that we see in the news daily.
Far too often, the ordinary citizen has no grasp of the concepts and principles behind the law and so there is ill-founded public outrage when behaviour does not conform to what is perceived as being "fair." Often, it's the nonsensical, ill-informed opinions put out there that stoke anger, intolerance and racial hatred. We see it regularly, in the letters to the editors of newspapers as well as in the contributions on online forums.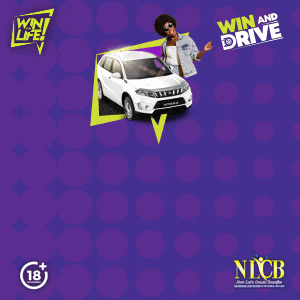 Law evolves in small increments as society sees fit. It is essentially a means of achieving social control, clamping down on aberrant behaviour that might bring harm to others. It seeks to prevent harm being done to others but, where harm has occurred, it punishes the perpetrator and tries to compensate the victim adequately and fairly.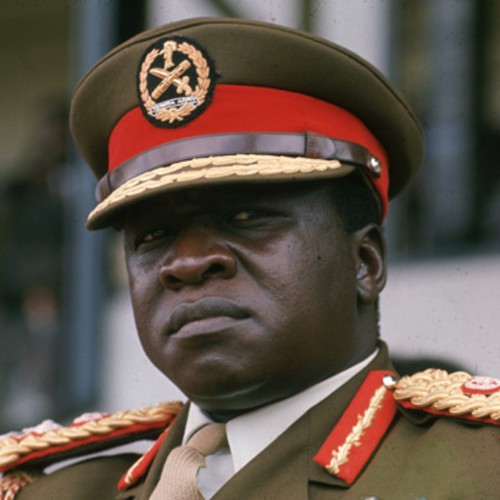 That is why at the heart of the law lie the principles of fairness, justice, equity and equality as well as principles of deterrence and punishment of wrongdoing.
When we study the different legal systems around the world, we see that law is based around the society and legal systems are influenced by culture and religion as well as political agendas.
When we understand how the law works, we can understand the reasoning behind court judgments and recognise the logic and legal principles judges use to arrive at their decisions. We can also understand matters of public policy, politics and arguments (not disputes/quarrels but rather units of critical thinking). We can understand the need for contracts and courts, we can understand what a crime is and why it is a crime. We can understand the need for laws and why we should obey the law as well as what penalties apply when we don't. We even understand why the penalty is what it is and whether or not it is fair.
When we understand how the law works, we understand the "Pratt & Morgan" judgment, why the Government can't "bring back" the death penalty simply because it hasn't 'gone' anywhere, why the Anti-Gang Act will never work, why the police are a laughable lot, why the Integrity Commission is just another toothless watchdog, why Chief Justice Archie's current position is untenable, and why political progress in Trinidad and Tobago is a virtual impossibility.
When we understand how the law works, we see that incorrect opinions are as plentiful as donkey grass and that critical thinking is foreign to the political elite, the portion of it, at any rate, that we see on parade in Parliament.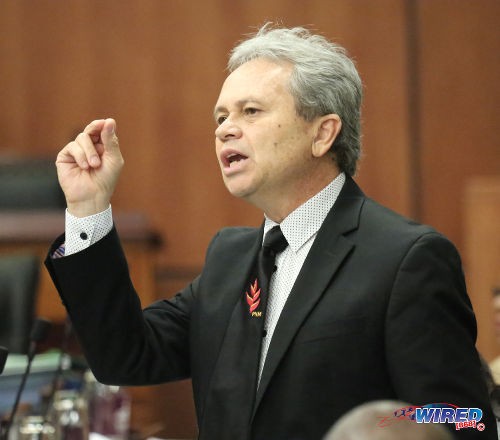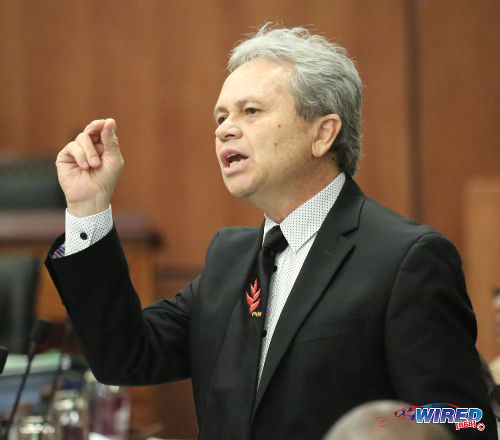 Most of all, we will understand when and how we should insist on our right to express an opinion, which brings us back to where we began, with rights.
So let me ask a few questions about these "rights" that roll so easily off our tongue: By what yardstick do we measure 'rightness' or 'wrongness'?

Is it right to bury persons up to the neck and throw stones at their head until they are dead? Is it right to throw a homosexual person off a 12-storey building? Is it right to hang a person if there is a possibility that (s)he is innocent? Is it right that the police can frame a person to satisfy crime statistics? Is it right for abortion to be illegal/legal? Is it right for the Catholic Church to ban condom use while tens of thousands of deaths might be prevented by using them? Is it right for a man to 'marry' and have sex with a 12-year-old girl?
To use another example, is it right for the authorities to insist that we drive at a certain speed? In the city of Birmingham where I live, which is nearly the size of Trinidad and Tobago, the speed limit is 20 mph. Practically everywhere! To get anywhere, one must leave early enough to cater for the speed limit and traffic! Why? The answer is simple: "Speed kills." That is the reason provided for lowering the speed limit, a law passed without so much as a whimper of protest.
In Trinidad and Tobago, in contrast, when radar guns were being introduced, loud protests were raised—successfully!—to increase the speed limit, despite the country having a motor vehicle incident death rate more than 40 times that of the UK.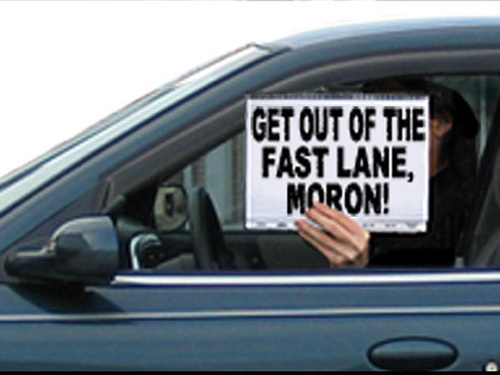 Go figure!
And by the way, remember that question, "What is a right?" I'll just leave you to answer that, right?