As the courts came to a decision on whether to revoke the buggery law in Trinidad and Tobago, I was observing the goings-on in our beautiful two-island republic with great trepidation. And excitement.
And as I also observe what is happening on the international front, I have reason to believe that we are in great danger of losing our religious liberty.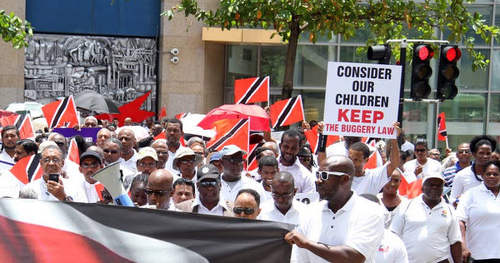 For me, these are clear indications that Jesus is coming back soon. Any student of bible history and prophecy—I count myself among them—knows that, once we begin to pass legislation to ensure LGBTQIA rights, we are taking one more step towards D-Day and the eventual destruction of the earth. This, in turn, will usher in the second coming of our Lord and Saviour Jesus Christ.
This is an occasion to be celebrated and welcomed with solemn awesomeness. Each of us should be doing everything to ensure that our life is in harmony with the word of God unless we are content to end up in the same place where we Christians believe all members of the LGBTQIA—seems 'Asexual' has joined the growing alphabet—community will end up when the time comes.
Much of the bible, when studied properly, constitutes written instructions for the followers of Christ, not the non-followers.  Amazing, isn't it? Lot was the righteous man in Sodom but God had to send his angels to almost literally drag him out of that sinful place. In the end, he lost his wife. And those who have followed his story know that neither he nor his daughters were free from the corrupting influence of that environment.
Is the lesson we need to learn here that we need to remove ourselves from the corrupting influence(s) in our personal lives? Or is it that we need to look at the beam in our eye before we look at the mote in our neighbour's eye? Maybe it is both…
Don't get me wrong; I understand the concern and angst about this recent decision. It is not lost on me how the removal of this law might have a serious impact on our way of life. I understand what it can mean for our educational institutions, hospitals, businesses and general lifestyle. But, frankly speaking, I knew it was coming, we all knew it was coming; it has been coming for years.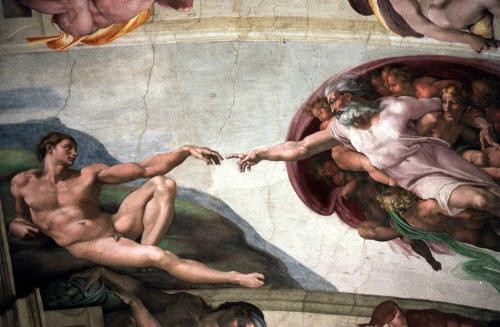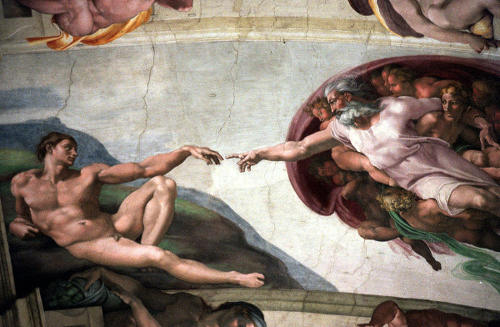 My, my, my, look at us today! Aren't we sitting pretty now?
Rack your brains. Didn't you see this coming? Didn't some alarm go off in your head when they started to introduce it into the school curriculum from as early as kindergarten? It might have been a pre-condition for us to access funding from foreign organisations, many of them based in the United States of America.
I believe the USA is a major player in the doomsday movement. The Americans are, I believe, in the eye of the hurricane bringing cataclysmic laws that will clear the path for the Second Coming. On 26 June, 2015, when the US Supreme Court made homosexuality legal in all 50 states, it came as no surprise to me. It did not surprise me either that the law was passed on the sixth day of the week, the same day, according to the Genesis account, that Adam and Eve were created.
Where there is an original, there will eventually be a counterfeit.
I note as well that October 31, 2017 marked the 500th anniversary of Martin Luther's contribution to Protestantism. Not a drum was heard, not a celebratory note. How is it that there was no gran zaffaire to commemorate such a grand occasion?
In my opinion, that is an historic event which should have been celebrated with great fanfare. After all, the history of our 16th Century Reformation is really pivotal to the religious freedom we enjoy today.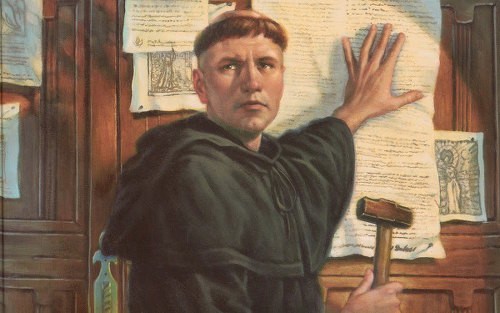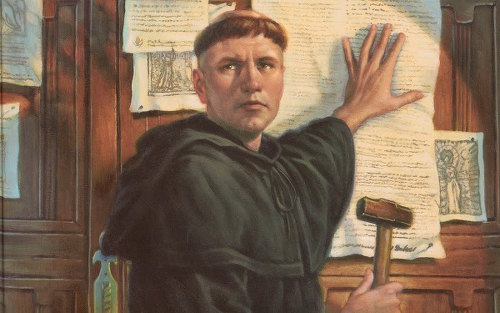 Before the Church decides to wage public war on the LGBTQIA community, many of whom want to have nothing to do with Christendom, I want to strongly encourage the Church to look inside its doors. Christians need to remember that Jesus' greatest enemies were inside the church, not outside of it. After all, according to Ezekiel 9 and 1 Peter 4:17, judgement does begin at the house of God.
To tell the truth, the LGBTQIA community is the least of our worries. We need to acknowledge the existence of the sinfulness being practised within our congregations and clean that up first. Adultery, elderly abuse, fornication, homosexuality, lying, paedophilia, sexual abuse, stealing, underhand business deals and all manner of crimes are rampant within and are being practised with impunity.
So, Trinidad and Tobago, get ready! To bugger in public or to bugger in private, that is the question that was answered today.
Get ready, get ready, get ready for the continuing battle! It has not gone the way we Christians hoped but we must not give up the fight.
But maybe today will prove to be the wake-up call needed to get us out of the lethargy and stupor that have seemingly engulfed us. Let us pray that, as he did with Lot, God will send his angels to rescue a whole lot of us before it is too late.