HydroTech Central FC kicked off their 2018 Caribbean Club Championship campaign this evening with a 0-2 loss to Jamaica's Portmore United FC in Group B action at the Estadio Cibao in Santiago, Dominican Republic.
The "Couva Sharks" enjoyed the lion's share of ball possession but lacked teeth upfront as veteran frontmen Jason Marcano and Cornell Glen failed to make the most of their rare sights of goal.
And they were made to pay at the back as winger Ricardo Morris snatched Portsmouth's opening goal in the 67th minute before substitute Jeremie Lynch punished an error by 20-year-old Central defender Taryk Sampson to double his team's advantage in the 86th minute.
The result means Central will already be fighting for their tournament survival when they face Haiti's Racing Club FC on Wednesday evening in Santiago.
Truth be told, the Sharks might be fighting for much more than the right to advance to the Caribbean Championship semifinal round. Keeping a close eye on proceedings in the Dominican Republic is former Soca Warriors team manager David Muhammad, who is listed as Central's general manager.

However, Muhammad was hired by the club's sponsor and will play a role in talks between the two parties concerning whether HydroTech—a supplier of integrated solution services within the upstream oil and gas industry with assets of over US$15 million—is going to stick around any longer.
"At this current stage, the exclusive focus and priority is the CFU tournament," Muhammad told Wired868. "We are currently under a temporary accommodation, the future of which may be largely determined by the results of the tournament at hand and various other factors to be considered."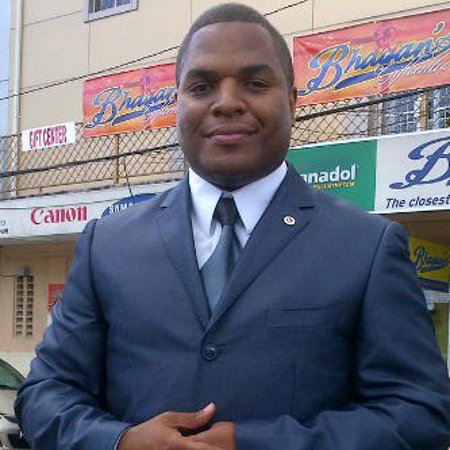 Central won a record three successive Pro League titles between 2015 and 2017 but are heavily in debt now and could barely field a full 18-man squad for matches last season.
With the government unlikely to continue paying the TT$50,000 subvention offered to local top flight clubs in recent years, the Sharks' survival could hinge on controversial managing director Brent Sancho's ability to woo corporate Trinidad and Tobago.
And Sancho, who has indicated his willingness to sell for more than a year, might not find a more capable buyer than HydroTech, which was founded and is still owned by Trevor Lynch.
"What says a whole lot is the fact that HydroTech has already provided over TT$250,000 with little or no fanfare or publicity," said Muhammad, "while another well-wisher [Lollabee Cellular Limited] gave TT$20,000 and it was printed on an enormous cheque for public viewing by the media.
"Of course, we are eternally grateful to Lollabee for what they have done but this highlights the genuine sincerity of HydroTech."
Owing in large measure to Sancho's and Central's reputation for not fulfilling their contractual obligations, HydroTech took the unusual step of paying the salaries of players and staff before they even boarded their flight to the Dominican Republic.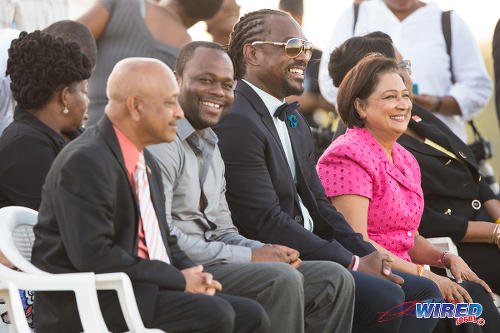 There were over 40 players, according to Muhammad, in Central's training sessions over the past six weeks. And the calibre of players who did not make the final 20-man travelling squad—which includes veteran attacker Kerry Baptiste and Soca Warriors forward Akeem Roach—speaks to the potential of the project as well as the drawing power of a certain pay cheque.
But how long will it last?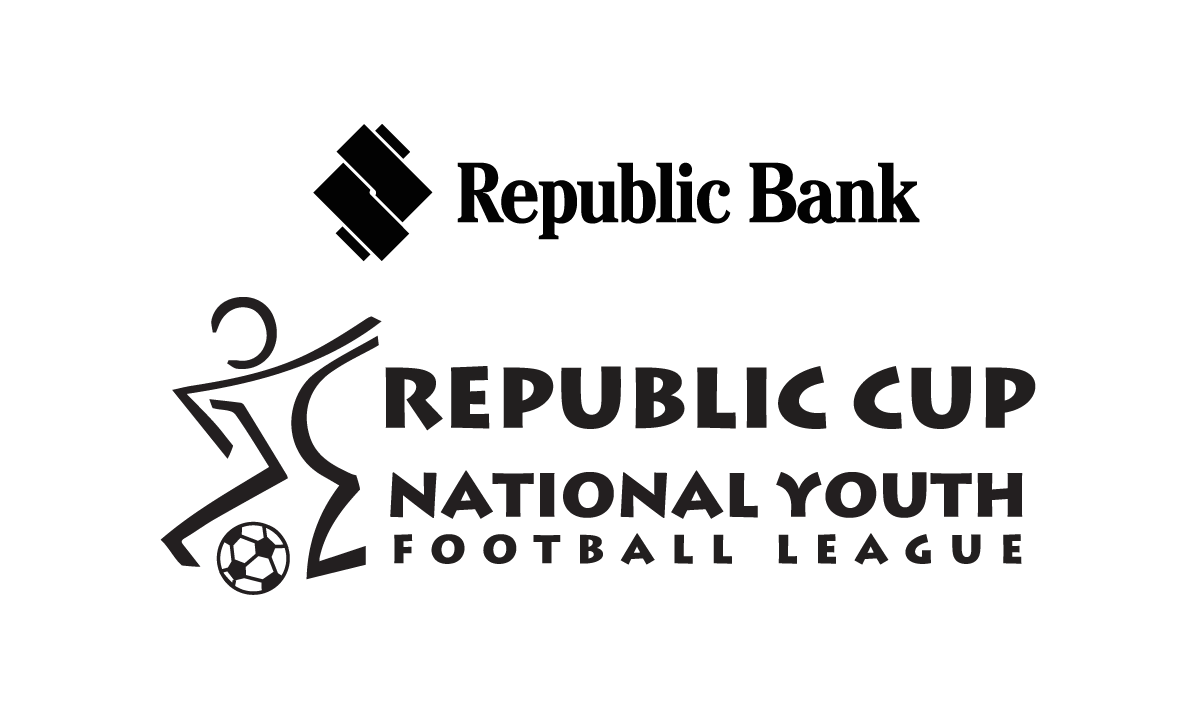 HydroTech are currently doing their due diligence scrutiny of Central's finances and, if they are willing to continue talks thereafter, will consider an equity stake or decide to simply buy the club outright.
But Lynch is spoilt for choice as his company was the title sponsor for Trinidad and Tobago Super League (TTSL) champions Guaya United last season. They might opt to stay with Guaya in the TTSL—Muhammad insisted that, no matter what happens, they will not totally abandon the Guayaguayare club—or pay a franchise fee to take the South-east club up into the Pro League.
Muhammad suggested that the TT$250,000 deal with Central was no more than a goodwill gesture.
"To be totally honest, it is more about giving at this point than gaining anything," said Muhammad. "It was acknowledged that Central FC as local champions needed to urgently receive financing for the CFU tournament, which was five weeks away at the time of the first talks with Brent Sancho.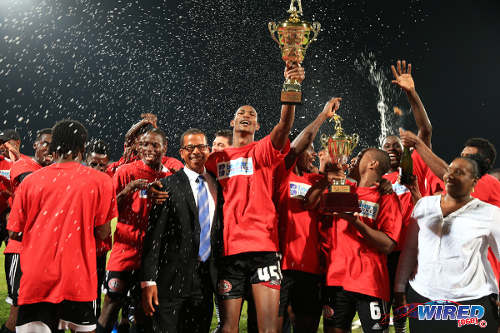 "Trevor Lynch's position was that we must get this done now and we can talk about further arrangements later."
He was guarded too as to whether the Pro League will see any of HydroTech's money. Muhammad confessed, though, that it was the company's taste of glory at TTSL level that had whetted Lynch's appetite for sporting success at the top of the pyramid.
"Unfortunately, the Pro League at this moment may not appear to be a very attractive investment opportunity but the talent and potential is incredible," said Muhammad. "It is more hope for the future than tangible options in the present that is pulling HydroTech's interests."
For now, Central appear to be auditioning for Lynch's favour. And it has not got off to a great start.
But then it was always going to be a tall order to expect instant success from rookie head coach Stern John, who has had just six weeks to mould an assortment of players into a decent team.
Portmore—who, ironically, hail from Jamaica's semi-professional league—took full advantage this evening. The Jamaicans, incidentally, are in the business end of their football season while the other participants are all in their pre-season.
In Trinidad's Group A, Jamaica's Arnett Gardens will accompany the Dominican Republic's Club Atlético Pantoja into the semifinal stage while Pro League outfit W Connection finished bottom of the group despite playing at home.
Central will strive to do better than their Couva rivals in their own campaign, with Muhammad and HydroTech paying close attention.
"I would imagine that victory in this tournament and progression on to the next one, " Muhammad commented, "would make them more attractive on any level."
(Central FC)
Goalkeepers: 1.Javon Sample, 30.Montel Joseph;
Defenders: 3.Tyrik John, 5.Carlyle Mitchell (captain), 26.Trevin Latapy, 12.Taryk Sampson, 15.Kaydion Gabriel, 17.Anthony Wolfe, 22.Jameel Neptune;
Midfielders: 13.Rhondel Gibson, 24.Jules Lee, 18.Densill Theobald (vice-captain), 29.Jesse Joseph, 7.Saleem Henry, 27.Nathan Lewis, 9.Tyrone Charles, 10.Keron Cummings, 11.Darren Mitchell;
Forwards: 8.Cornell Glen, 19.Jason Marcano.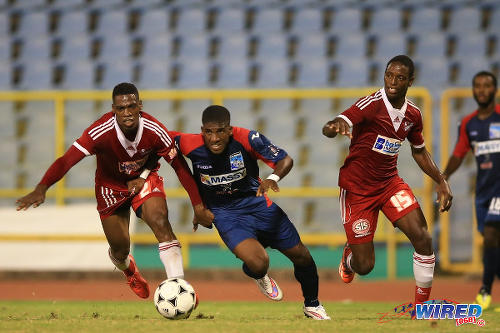 Staff: Stern John (head coach), Walt Noriega (assistant coach), Denise Govia (team manager), Saron Joseph (trainer), Esmond O'Brien (equipment manager).
2018 Caribbean Club Championship
Group B
(Wednesday 7 February)
Central FC 0, Portmore United FC 2 (Ricardo Morris 47, Jeremie Lynch 86) at Estadio Cibao, Dominican Republic;
Atlántico FC vs Racing FC, 8pm, Estadio Cibao, Dominican Republic.
(Friday 9 February)
Racing FC vs Central FC, 5pm, Estadio Cibao, Dominican Republic;
Atlántico FC vs Portmore United FC, 8pm, Estadio Cibao, Dominican Republic.
(Sunday 11 February)
Portmore United FC vs Racing FC, 5pm, Estadio Cibao, Dominican Republic;
Atlántico FC vs Central FC, 8pm, Estadio Cibao, Dominican Republic.