The Trinidad and Tobago Table Tennis Association (TTTTA) runs the risk of missing out on the Gold Coast 2018 Commonwealth Games as its legal stand-off with the France-based duo of Dexter St Louis and Rheann Chung heads into its final act.
Yesterday morning, High Court Judge Eleanor Donaldson-Honeywell ruled that the impasse between both parties will go to trial on Monday 5 March—unless they can solve the issue themselves in the interim.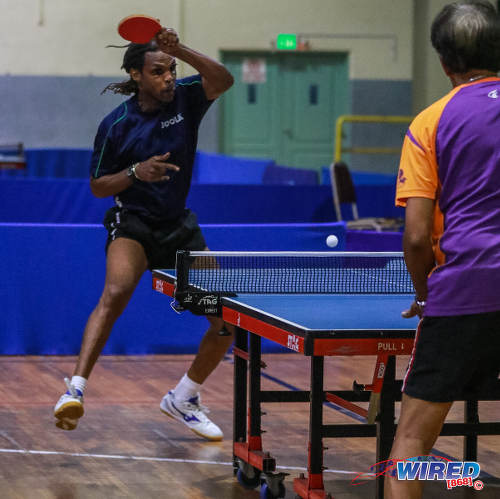 Wired868 understands that the ruling was met with shock and dismay by the local table tennis body, which must choose between appealing the decision, agreeing to arbitration or taking their chances on a court trial.
The TTTTA is represented by attorneys Dinesh Rambally, Kiel Tacklalsingh and Stefan Ramkissoon while St Louis and Chung are represented by Dr Emir Crowne, Sheriza Khan and Matthew Gayle.
Justice Donaldson-Honeywell declared that she could not force the National Sporting Organisation (NSO) to use arbitration and dismissed the request from St Louis and Chung for her to do so. However, she advised the TTTTA to use arbitration.

A court trial carries the possibility that no table tennis player would represent the country at the prestigious tournament in Australia—particularly as the trial date is just 24 hours before the Trinidad and Tobago Olympic Committee (TTOC) must confirm its list of nominated athletes for the Games.
Almost four months ago, the TTTTA, currently headed by president Ian Joseph and whose executive includes general secretary Aleena Edwards and first vice-president Simon Spicer, named Aaron Wilson and Yuvraaj Dookram as their picks with Arun Roopnarine as reserve.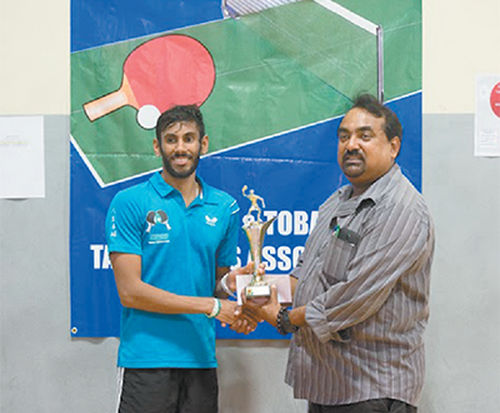 Edwards and Spicer are both members of the TTTTA's five-member selection committee, which also includes North Zone president Merle Baggoo, East Zone secretary Dave Williams and South Zone president Vasdev Bob Roopnarine, father of Arun.
St Louis and Chung, his step-daughter, countered that the selection process was unfair and, after failing to get satisfaction from the governing body and the TTOC, turned to the court.
St Louis, a two-time Olympian, is 49 while Chung is 32. They are the most accomplished players in Trinidad and Tobago's table tennis history with, among other accolades, five Caribbean titles each. No other local has won a regional senior title in four decades.
"I was unfairly bypassed for selection for the 2018 Commonwealth Games," stated Chung, in a court affidavit. "I was neither given an opportunity nor informed of any trial events for selection by the TTTTA, despite my previous contributions as a national of Trinidad and Tobago, often at my own cost.
"[…] On the face of it, none of the players who have been chosen [Aaron Wilson, Yuvraaj Dookram and reserve Arun Roopnarine] have the standard of play that either [Dexter St Louis] or myself have.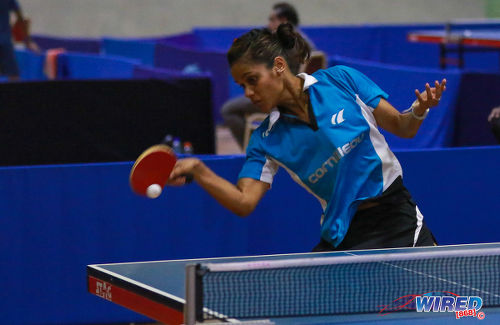 "I […] believe that, had I been given a fair and just opportunity, I would have been selected to represent Trinidad and Tobago at the 2018 Commonwealth Games."
Four years ago, the TTTTA was awarded eight spots for the Glasgow 2014 Commonwealth Games and sent men's representatives St Louis, Wilson, Dookram, Curtis Humpheys  and Chung, Edwards, Catherine Spicer and Ashley Quashie as women's representatives to the tournament.
On this occasion, the local governing body received only two places. Edwards insisted that the TTTTA followed correct procedure in their final selections.
"Since the new executive took office in Jan 2017, official emails were sent to all foreign-based players," said the TTTTA general secretary's affidavit, "informing them of the new executive members and also asked (sic) them to state their interest in representing the country for 2017.
"[…] Further, when TTOC asked for each individual player's requirements, emails were sent to both Rheann and Dexter asking for their details but (we) did not receive any responses from them to enter into the visa online system.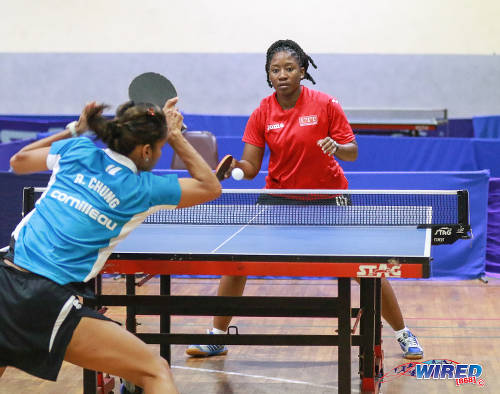 "[…] The selection of players is not based merely on a comparison of standard of play between [the chosen players] and [St Louis and Chung]. The Association duly followed the Association's policy and procedures in the selection of the players."
However, after reading affidavits from 10 persons on either side, Justice Donaldson-Honeywell chose to extend the injunction against the table tennis body "until further order," which effectively stops the TTTTA from re-starting any preparations for the prestigious tournament.
The timing of the trial is important.
Yesterday, eight of the TTOC's 10 sporting disciplines invited to participate in the Commonwealth Games submitted their nominations. Those eight bodies represent the following sports: aquatics, boxing, beach volleyball, badminton, cycling, squash, shooting and gymnastics. Only two remain  outstanding, athletics and table tennis.
The TTOC must submit its final list of competing athletes to the Commonwealth Games byn Tuesday 6 March.
The National Association of Athletic Administrations of Trinidad and Tobago (NAAATT) holds its trials for the Games on 17 and 18 February at the Hasely Crawford Stadium in Port of Spain and should choose its 30 athletes with two weeks to spare.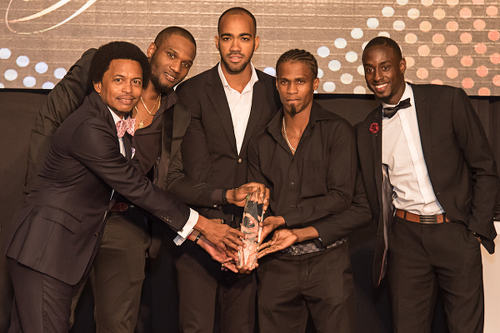 But the TTTTA will have less than 24 hours remaining when its officials next appear before Justice Donaldson-Honeywell. And the risk extends beyond whether Edwards and company can send the players of their choosing to Australia.
The Judge has already informed the local governing body that she would consider a "wasted costs order" in favour of St Louis and Chung.
"The grounds on which the said order is being considered […] are that the (TTTTA) refused unreasonably to try an alternate dispute resolution procedure of arbitration," stated Justice Donaldson-Honeywell, "although said method may have been more expeditious, less costly and equally if not more effective in achieving a just result based on specialisation of the tribunal in sports practice and law.
"And that by the said refusal the (TTTTA) may have caused all parties to incur costs and delays unnecessarily."
The TTTTA can invoke arbitration from the TTOC at any time but has resisted.
"If we go to arbitration, we may have to compromise our position," Joseph told Wired868 last month. "The TTOC has given all NSOs an objective of 10 gold [medals] by 2024 and that speaks to the age of our players.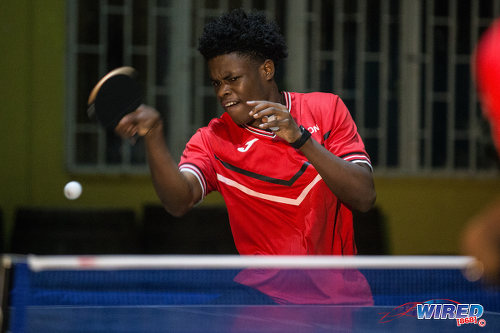 "Aaron Wilson is 19 years old and in 2024 he should be at the peak of his career. Dexter will be 50 in March so there must be a changing of the guard [sometime]."
Wilson, Trinidad and Tobago's top-ranked local player, initially planned to head to Spain in January to prepare for the Games while Dookram was considering a similar stint in the United States. Both are still in Trinidad. The ongoing legal matter and the uncertainty in relation to their final selections are likely to overshadow their preparations.
TTOC president Brian Lewis told Wired868 that he believes arbitration is the best way forward.
"The Olympic Committee stands ready as always to act when required by the parties involved," said Lewis last month. "We believe these matters can be best resolved through the process of conflict resolution."
Dr Crowne, a Canada-based sport attorney, suggested that the TTOC's Constitution favoured sporting bodies over athletes.
"It is materially unfair to athletes for the TTOC to operate under such a unilateral appeal scheme," stated Dr Crowne, in an email exchange with Lewis. "No fair and just sports dispute resolution system operates a unilateral appeal scheme. None. The TTOC, despite its talk of governance reform, has therefore done little to provide a meaningful dispute resolution mechanism for its athletes.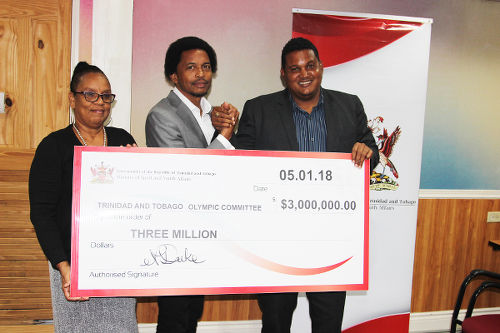 "NSOs, left to their own devices, have no impetus or motive to bring their disputes forward [to arbitration]."
The TTTTA has made it clear it does not favour arbitration—based, according to Joseph, on its confidence in its own decision-making as well as the more subjective feeling that it was time for a change of the guards with the long-term goal of the 2024 Olympics in mind.
Both financially and in terms of the ambitions of St Louis, Chung, Wilson and Dookram, if Joseph and his executive are defeated in court next month, that may well prove to be a very costly gambit.