On Wednesday last, we received news that the Revue Calypso tent was the latest victim of money problems in the cultural milieu. This news was made worse when readers digested that the Revue was more than 50 years old and had been founded by the late Lord Kitchener.
Kitchener's body of work in calypso music remains unique and revered. We do not know how influential his work will remain, given the way in which calypso has lost its share of the Carnival market and has been supplanted by high energy soca.
Although some of it is groovy, thoughtful and adaptable for pan, soca lyrics are generally not subtle, do not contain a story line or use metaphors, as do calypsoes like Scrunter's Woman on the Bass, Blue Boy's (as Super Blue then was) Unknown Band, Kitchener's Bees' Melody or Sparrow's Du Du Yemi—which are also preserved for live audiences in the pan repertoires.
The death knell of the Revue is confirmation that the calypso component of Carnival is terminal in the tents of old and has relocated to electronic media and to the now massive fete stages.
Kaiso political and social commentary cannot survive commercially. It no longer pulls a regular audience and barely gets on the radio. It will become entirely dependent on state subsidy, which of necessity will be limited, provided merely for the purpose of preserving a cultural heritage.
The problem is that we have never had a coherent policy for the funding of cultural products. All of our governments, for partisan political purposes, have thrown lashings of money at those who shouted the loudest but had little concept of quality control or sustainable development of the performing arts. Now reality is lashing back.
Another problem with funding of Carnival products is that, net of expenses, we have no idea of the earnings of Carnival—if it is a net earner at all—particularly in the matter of foreign exchange when so much is imported and no longer produced at home.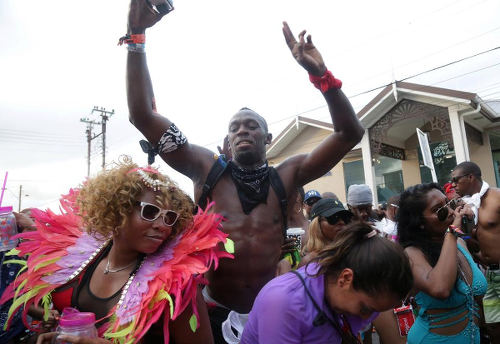 In an editorial published in the Express in July 2015 regarding the collapse of the Central Statistical Office, this statement was made: "The miserable state of the collection, analysis and sharing of vital data has had painfully adverse effects on all aspects of governing and economic management."
This deficiency has not been rectified.
In the context of this column and the desertion of Carnival by spectators, what do the absentees spend on foreign travel on what is now a principal getaway long weekend? What does it cost to police a parade that is a procession of trucks and bumpers and not one of interesting costumes?
My information is that a study of the economic impact of Carnival is a work in progress but one that I fear may be never-ending.
With reference to the exuberant street party that takes place on Carnival Monday and Tuesday, the question is this: What should be the extent of the investment of taxpayers' money in that party or in the many feasts available to officials and their "contacts" during the course of Carnival events?
It is not necessary for me yet again to make the case for the funding of steel orchestral music in and out of Carnival. I would just like to repeat that this is one performing art that occupies many youngsters and encourages discipline, a strong work ethic and self-esteem.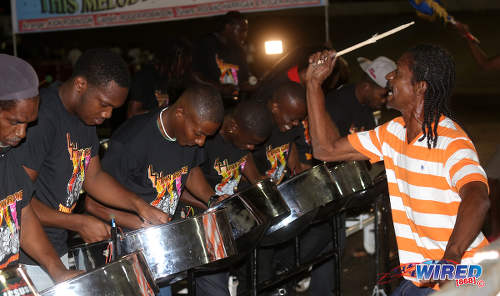 Regarding the dire need for Panorama to be a contest for prime bands in prime time, some baby steps have been taken. Small bands now have their own separate show. I have also taken note that medium bands have had to qualify and are limited to 14 for today's semifinals so fewer numbers should require fewer hours to get through it all.
Sadly, however, the authorities have decided to start today's Panorama later so that the proposed fewer hours may still take us past midnight. I am doubtful, therefore, that there will be any relief from the annual endurance test. Audiences have jumped out of that same khaki pants and gone away, particularly from the finals.
Are there sufficient well-produced, quality cultural products left for discerning, paying audiences?