"On the eve of the game, I remember [Russell] Latapy walks in to the team hotel with a woman in tow and declares that he wants to have a meeting with the staff and [technical director] Gally [Cummings] called a meeting.
"And I'm thinking for the whole week Latapy hadn't trained properly, he was constantly late for team meals and now here he was dictating to the staff…"
In the final instalment of a two-part interview, retired FC Santa Rosa head coach Keith Look Loy discusses his tenure on the bench, life under disgraced ex-TTFF special advisor Jack Warner, why current football president David John-Williams is a failure and who should be the next TTFA president.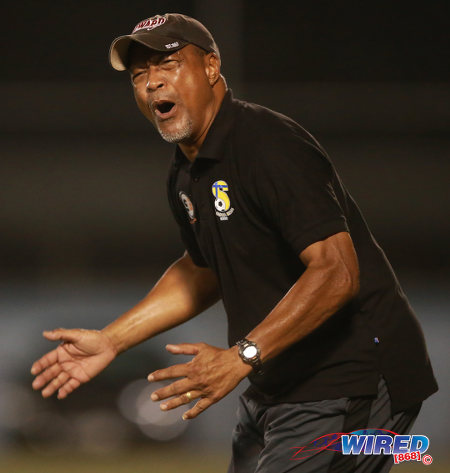 Wired868: How would you describe your coaching philosophy? 
Keith Look Loy: My coaching philosophy is that we need to win every day and I really don't care how. I tend to be very pragmatic and I always base my team strategy and tactics on defending first and then countering what the other team intends to do—which is based on scouting—and then ensuring as much as possible that we take the lead. My record generally is when we take the lead, we win.
The entire team must be prepared to contribute to that [defensive effort]. No exceptions. Except, as I said before, an exceptional talent like [Arnold] Dwarika. If we play nice, great—but I intend to win be it ugly or nice. I don't care which.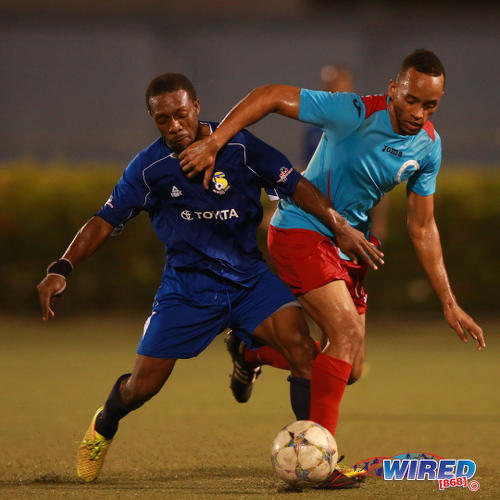 Wired868: And how did that philosophy work during your time as Trinidad and Tobago national youth team coach?
Look Loy: I think it was pretty successful bar that CONCACAF Under-17 tournament in El Salvador [in 1999] when I took over two weeks before the tournament. They had fired [coach Muhammad] Isa and, two weeks before the tournament, [then TTFF special advisor] Jack [Warner] called and told me to see what I could do. I was a TTFF employee at the time so I said yes and I went to El Salvador and we got six, six and six [goals in every match].
Even then, we were on even footing with everyone after about an hour. We were leading Mexico 2-0 and eventually lost 6-2. Because what can you do in terms of fitness in two weeks?
Other than that, all my teams only lost to a top side. We beat Colombia in the CAC Games in 1994 when we finished fifth. Then we lost at Under-20 level to Costa Rica in 1995 and Mexico in 1997. In those days in particular, a National Under-20 team comprised of schoolboys—because we had no professional league then and our youth football league was school football—whereas the Costa Ricans and Mexicans were bringing players who were already playing professional football.
We never got to the knockout round of the Concacaf tournament but we also never lost to a Caribbean team. We were always on the top of the Caribbean pile, which is the minimum you should expect from a Trinidad and Tobago coach.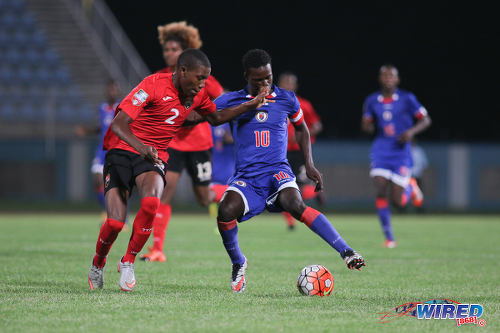 Wired868: You had one spell with the National Senior Team as assistant coach to Zoran Vranes in 1996…
Look Loy: Vranes begged me to be his assistant and I went in against my better judgment because I considered him my friend. That campaign was undermined by certain players and certain staff, by which I mean they were not giving full support and talking to players behind Vranes' back and encouraging them to be disruptive.
I speak Spanish so they sent me to Costa Rica to see them play Chile before our World Cup qualifier. I came back to our camp in [the] Normandie [Hotel] with an extensive report and proceeded to open up that report. [Russell] Latapy jumps up to say I find we treating them like a big side, why we talking about them. Then Gally [Cummings]—who was the technical director at the time—said he saw no reason to talk about them. So Latapy jumps in his car and gone with three players. I couldn't believe it.
For that whole preparation, Latapy and [Dwight] Yorke were staying in the Hilton and literally dropping by to the team camp and at training sessions that was allowed. The lunatics were running the asylum. Vranes wanted to drop them but he couldn't because Gally and [assistant coach] Kenny Joseph were not in favour of [dropping them].
On the eve of the game, I remember Latapy walks in to the team hotel with a woman in tow and declares that he wants to have a meeting with the staff and Gally called a meeting. And I'm thinking for the whole week Latapy hadn't trained properly, he was constantly late for team meals and now here he was dictating to the staff.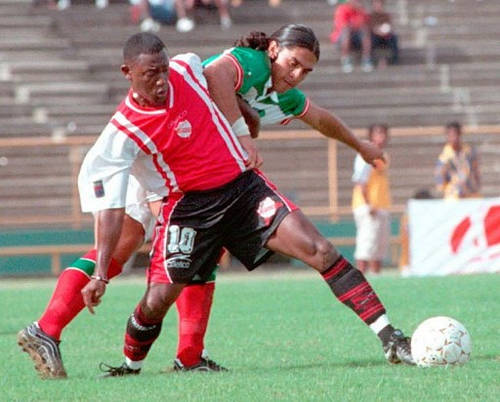 […] After we lost, I remember they called me to a meeting and it was Sedley [Joseph] and Alvin [Corneal] and so on. And I sat down and told them they're fixing to fire the wrong man and if they fire Vranes, I quit. I answered the questions and gave them my opinions and then they brought in Clovis [D'Olivierra] and we ended with one point in the whole campaign. The player core was corrupted and the staff that they threw Vranes into was a waste of time.
I remember after Latapy had the scouting report cancelled, I told all the players that I had information on Costa Rica and the assignments for each player and, if they were interested, they only had to knock on my door. [Ancil] Elcock was the only player who came and knocked on my door.
Wired868: Was that a snippet of life during Jack Warner's era at the TTFA? What can you tell us about that period?
Look Loy: It was chaos and there were a lot of people who liked the chaos and disorganisation because they could get away with things. Jack was not a fan of major planning; he liked to ad lib and make it up as we went along. But there were more resources available to the national teams. When he committed to a project, he would just bring the money and bring the personnel.
[…] If something went wrong, he would just throw money at it but that was still better than now. In those days, we were indisputably top of the Caribbean and our youth teams were going to FIFA Youth Cups and we were hosting major tournaments like two Junior World Cups. Where are we now?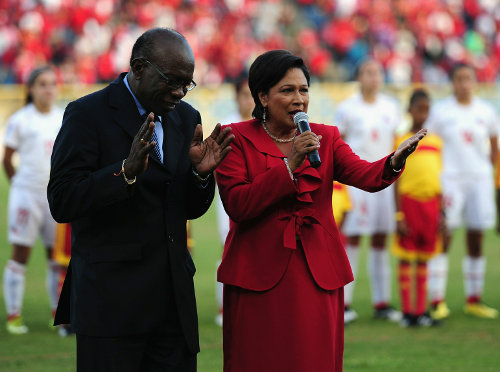 If you use those objective categories, the question answers itself in pure footballing terms. Our national teams were better off and were achieving more, our domestic club football was better off, we went from Semi-Pro League to Pro League. We had teams that ruled the Caribbean football and that were not being embarrassed in CONCACAF club football. Look at what is passing for our domestic club football today.
It is not just down to money. In those days—jump high, jump low—there wasn't the politicking we have today with national team coach selections; I give Jack that. I remember when we brought [Even] Pellerud [to coach the National Women's team]. I put together a panel of people to search for a top coach. [Jamaal] Shabazz was on that panel and Isa. Then I went to him and said 'This is the man'. And Jack got him. That was it. There wasn't the politicking we see nowadays.
I was the technical advisor and we brought in Angus Eve as a national youth coach on merit and we brought in Shawn Cooper on merit because these were the people who were bringing in trophies at youth level. We said unless we bring in foreigners, we had to use people who were getting results and winning competitions locally. It wasn't about who is your friend or if you are coaching at W Connection.
On a personal level, I always gave Jack Warner his due respect for giving me the opportunity to work in CONCACAF and FIFA at a high level and he always respected my capacity and my opinions.
On a professional level, in my mind there is no dispute that—whatever else you say about his administration under his reign—Trinidad and Tobago and Caribbean football was much more dynamic and achieving more [than it is it now]. Trinidad and Tobago and Jamaica went to youth and senior World Cups and Haiti went to a Junior World Cup.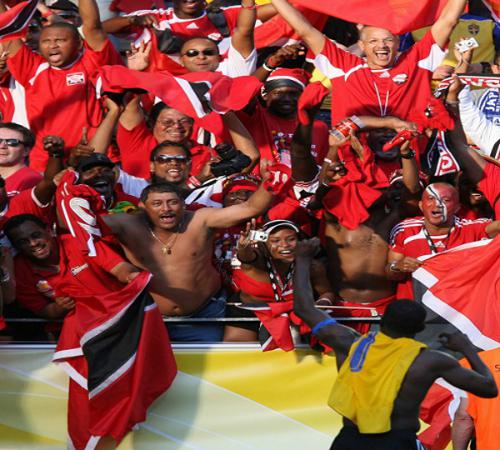 […] His legacy will always be tainted by the charges levelled against him by the FIFA Ethics Committee and the FBI. He will have to deal with that if ever he is extradited. But he facilitated a lot of things through his politicking.
Wired868: Do you plan to run for the post of TTFA president?
Look Loy: No. I am not being coy about it; I have no interest in that. I have taken on the Trinidad and Tobago Super League [TTSL] presidency and when [my term] ends, I will be 68. I do not intend to spend all my time in football. I want to spend some time with my wife and family and I don't want to be one of those football dinosaurs trying to hang on to power.
I want to work with and for anybody who I believe has the interest of our football at heart and is intent on progressing our football. We have had too many people in football who are intent on progressing their own personal interest and some of them know nothing about football. I will support and work for anyone I believe is the best person for our football.
Wired868: What attributes do you think are necessary for the person at the helm of the TTFA?
Look Loy: The president of the TTFA has to have experience either being a president or being in charge of an enterprise with a lot of management challenges or money passing through it. I would like to get someone from inside football with a proven record of not just work but honesty and openness to discussion.
Everyone says we want a businessman but we have had businessmen who put us in trouble before, starting with Eric James and Jack [Warner] and [Raymond] Tim Kee right up to and including [David] John-Williams; it is the businessmen who are putting us in trouble.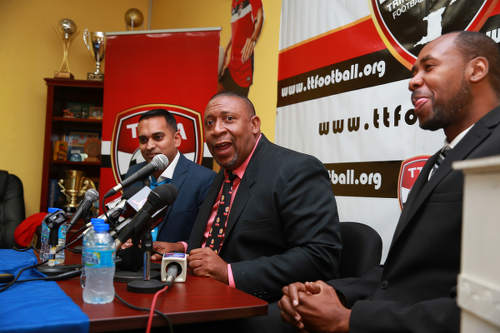 […] It is better to have someone who knows about football and we bring in the expertise to do business. Russell Simmons and them don't have MBAs but they hire the expertise. We need football people in charge and we can hire the expertise because the central compass has to be your love and dedication for Trinidad and Tobago football and moving us forward. Football has to guide us and what we don't have, we hire. I will never change my mind on that.
Wired868: Is there anyone you have in mind?
Look Loy: I can't say. But I am encouraging people to come to [TTFA] meetings and make your presence felt and exert yourself… When [critics] said I won the Super League presidency without a manifesto, I said my whole life in football is a manifesto. You want somebody to come and make promises like a politician? Anybody can put something on paper. Anybody who wants to run against John-Williams in two years' time has to be showing their mettle now. Don't show me a manifesto in two years time; you are not tricking me with that.
The guiding thing here is honesty and openness. If a man doesn't know something, he can get the expertise and take guidance. Without [honesty and openness], we will go nowhere but backwards and that is where we are going—backwards! Everything in football now is politics where the powers-that-be allow things to happen because they think they can benefit. Moving football forward is by the way and not central.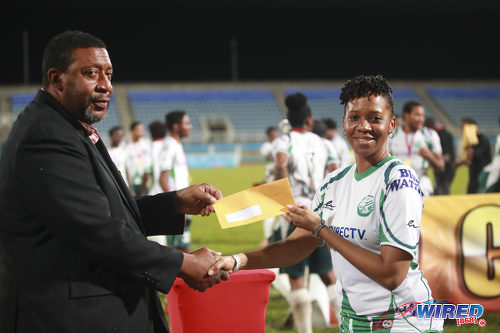 Everybody is afraid to stand up and be counted. Look at what is going on with the [TTFA Training and Technical] Centre, otherwise known as John-Williams' monument to himself. Who bid to run the project? Who was hired? What is the completion date?
Nobody knows and big people sit down in a meeting and allow it. Don't feel I didn't have ring-down arguments with Jack. We did. He would ask my opinion, I would give it and he would decide what he wanted to do—because I am not a political officer, I am [like] the PS. He valued my opinion even when he didn't take it on.
With John-Williams, we have one mannism and we have had enough of that; that is the history of our country. That is why I am very proud of the TTSL. Because we have grassroots democracy where everyone is involved in the process. Let us decide collectively what we have to do. If we make an error, we all make an error and we all have to decide how to correct it.
Wired868: What is the first thing you would change about the TTFA if you could?
Look Loy: The first thing I would change is the personnel in charge of football, starting with the elected officers in charge of regional associations. We need vibrant, forward-thinking people to be in charge—at both the regional and national level. Admittedly, that is difficult because people don't come forward.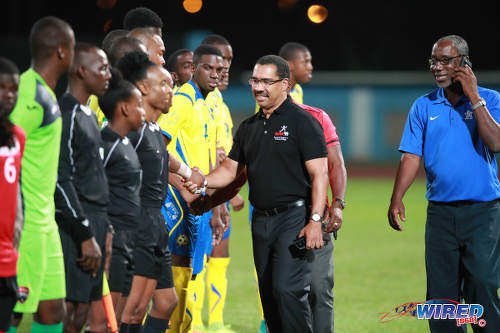 […] Then we need a change in the political culture, which is more difficult. The TTFA remains an association where the dominant philosophy is one mannism. One man decides and everyone hush to get a trip here or an appointment there… The TTFA lacks transparency in important areas like financial, with the most important being the  TTFA project that's going on. Nobody knows anything and who knows isn't talking. There is a major problem with the decision making process where we keep trying to force democracy on them and they keep trying to sidestep democracy. […] The other area is the bumbling around. It is a very inefficient organisation and the matter of compliance and club licensing are just two examples of that.
Just look at the situation where Sharon O' Brien is an employee of the TTFA and subject to the direction of general secretary Justin Latapy[-George]. But then Sharon is also president of WOLF and sits on the TTFA board. So in the office she is junior to Justin but, in the TTFA boardroom, she is his boss. How can an employee be on the board of the TTFA? Who is the boss in that relationship?
It speaks to the level of inefficiency in the organisation… When the Central FA was considering getting rid of [Board-appointed Samuel] Saunders, they asked for the TTFA minutes to see his attendance at meetings so they could tell if Saunders was representing them. And I have it on good authority that John-Williams was livid that any board minutes should be shared with anyone [outside of the Board]. What does the Board have to hide? [The TTSL] allows anyone to come in and view minutes because that is the right of the membership.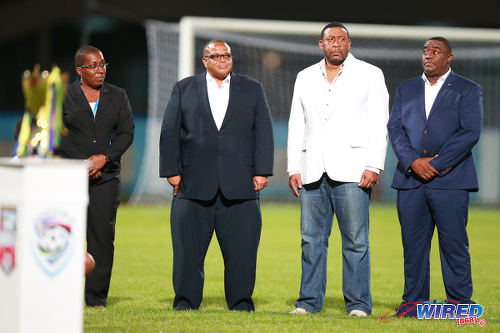 […] And, of course, the other issue is the political decision making that is at the heart of appointments for the national team staff. Jabloteh have won the Pro League Youth tournaments for three years in a row and not one coach [from that club] gets an appointment and the majority of the elite youth coaches are from Connection and south Trinidad. You have men from Connection who can't beat anybody and can't demonstrate any success but are getting national team appointments. […] Why do we not have a general consultation about why our our national teams are consistently coming outside the top five even in youth football? Why is that not a crisis? Why are people failing and constantly coming back as though it is just another day at the office?
Wired868: I asked you about your best moment as coach before—but what is your worst?
Look Loy: There are two. The first one was the period when I had to fight the SSFL in court to overturn an unjustified and unjustifiable ban. That was a terrible time because people had all sorts of things to say about me and I was public enemy number one for call-in programs with Fazeer Mohammed and them.
I wasn't coaching anybody at the time and I had a young son, Khari, so my wife, Cathy-Ann, said why don't you start your own club? I said that was a brilliant idea and that is how FC Santa Rosa started.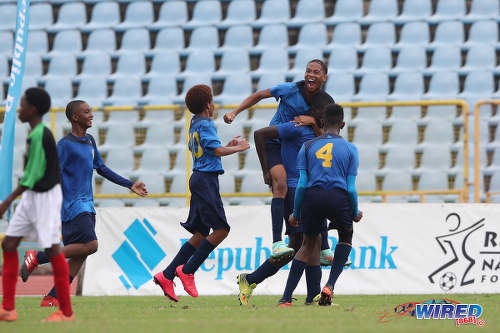 The next one would be when I took over that Under-17 team that nobody wanted two weeks before the tournament and I went to El Salvador and we got six, six and six. The same thing happened with Joe Public in the CONCACAF Champions Cup when Isa was coach and I was technical director. Again, they fired Isa and a week before the match in the RFK Stadium in Washington, [Warner] said 'Try and do something with them for me.' We got [eight] and again Look Loy was the worst coach. But I never doubted my acumen. Maybe I should have been smart and said 'No' but those were three moments where I took a real buffeting.
But as I said at our TTSL prize-giving function, by Monday morning I done forget about that loss [against UTT] and I am thinking about 2018. That is how I have always lived my life. I took my licks and I came out alright.
Now, I am returning to the coaching I really love. As a player in the United States, I would coach young children in the off-season and I am going back to that to finish my career. I will handle ages 8, 9, 10, 11 and 12 but nothing over 12. I will be quite happy doing that.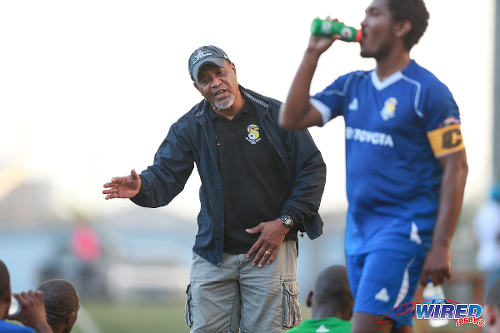 Editor's Note: Click HERE to read Keith Look Loy Unplugged (Part One): Why I quit as Santa Rosa coach, ups and downs at Malick and the "Sosconosco sorcerer" Arnold Dwarika.