If ever there was an under-performing country, it is Trinidad and Tobago. We have under-performed in every area of development and the PNM and the UNC are equally responsible. Both parties have demonstrated an astounding reluctance to collaborate. Even on the occasion of the achievement of Independence, so great was the disagreement, so wide the gulf separating the two parties that a minority report was submitted to the Colonial Office.
This absence of collaboration has continued to plague our country for the past 55 years and the losers have been Jane and Boysie Public, to bring it right home, you and I.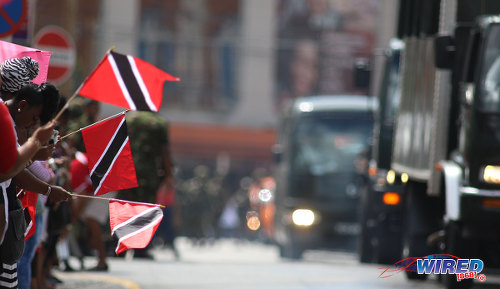 The most recent failure to pass the anti-gang legislation is another painful example of the continuing absence of collaboration. But, as we count the murders, the population will lick our wounds, get over our dashed hopes and create more gated communities. So let us be very clear: we, the citizenry, are equally culpable and we merely delude ourselves if we think that history will absolve us.
As the universe unfolds, another opportunity for bi-partisanship presents itself. It is an opportunity to co-operate on the passage of sexual harassment legislation. The advent of such legislation will provide an opportunity for a free and frank national conversation to clarify expectations and expected behaviours.
It will provide several women with the psychological security and the peace of mind that will come from the knowledge that someone has our back, even if we can't avoid future face-to-face encounters with the worse kind of predator.
Interestingly, Barbados recently passed its sexual harassment legislation and now has a structure and process for dealing with this scourge. Why can't we in T&T have a bi-partisan approach to the passage of similar legislation? Why did our first female prime minister never once in five years reach across the aisle or go behind the Speaker's chair and say to then Opposition Leader Keith Rowley: "Keith boy, let's show our people how to work together."
Why can't she do it now that the roles are reversed? Why can't our current prime minister walk across the aisle or go behind the Speaker's chair and say to his opposite number: "Let's do this!"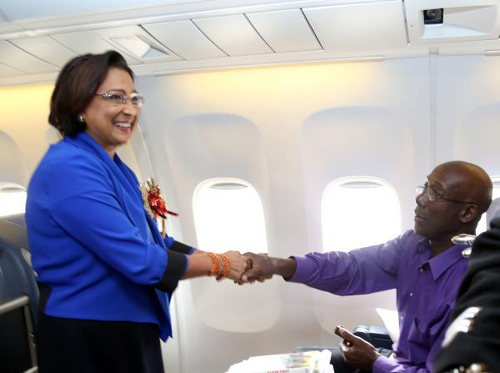 Is that really too much to ask?
In less than 90 days, the world will celebrate another International Women's Day and my hope is that we will be able to report to the world that we have given a gift to the women and men of our nation, that we have implemented a sexual harassment policy across all ministries and State enterprises and we have passed the enabling legislation.
Whether or not that happens, I sincerely hope that, long before 8 March, 2018, the Prime Minister and his Cabinet will remove the person they appointed to be chairman of the Angostura Holdings Limited Board in order that there may be a transparent, thorough and independent investigation into the allegations of sexual harassment that simply will not go away.
But I have no illusions; I do not expect it.
And that is why I say that, until that happens, to make that happen, during the festive season and the fete season and, if necessary, beyond, #let'sdrinksomethingelse.
Not condemning, just commenting…