I would have liked to write a comical or even a satirical piece but Mr Live Wire has a patent on those types of columns.  And, frankly, I don't think the Editor would have allowed anything I wrote in that vein to be so much as edited for publication, far more to actually see the light of day.
Besides, on reflection, I came to the conclusion that the issue facing us is emphatically no laughing matter.
So I am left with little choice but to stick to the tried and tested format to seek to make sense of the growing urban—and, to a lesser degree, rural—violence which has always been, in theory, a major concern for governments and policy-makers.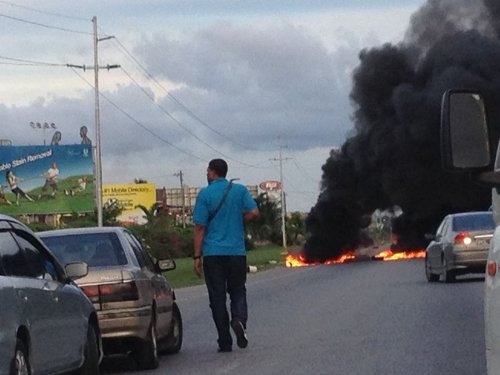 The increased urbanization of the last two decades has converted this issue into an even more pressing one. Current levels of violence—gang violence in particular—which we have now grown accustomed to seeing impact negatively on the social development of our population and undermine the very foundations of the society.
Gang violence has destabilized the overall governance of the environs of the city, such as Sea Lots, Beetham and Laventille, which have degenerated into "war zones," ensnaring already dispossessed citizens in a dangerous cycle of poverty.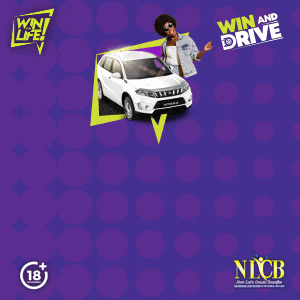 Poverty is, of course, no excuse for lawlessness, let us be very clear about that, and I am not condoning the lawlessness displayed in Beetham last week. But when we observe so-called exemplars of our society almost ritually getting away with breaking the law, when we repeatedly witness favouritism and bias in the justice system—from top, mind you, to bottom—we understand the frustration and anger that may drive the ordinary citizen to overreact.
Prime Minister Keith Rowley did not see overreaction; what he saw looked to him a lot like anarchy. I submit that the PM needs to deal not so much with symptoms but with causes; he needs to look beyond surfaces to concede that oftentimes violence and "anarchy" stem from lack of opportunity and lack of development.
The link between violence and development is not just in my head. "Violence," says the World Bank, "can have strong, negative impacts on economic development by drastically reducing growth and producing long-lasting detrimental social impacts."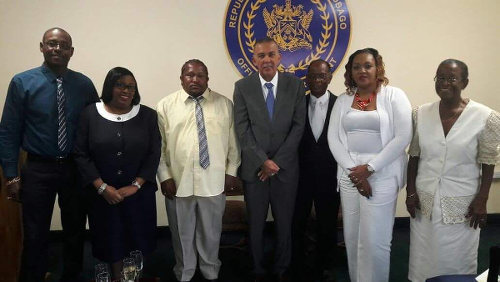 Obviously, the World Bank is not speaking specifically of Trinidad and Tobago. But if you've lived here long enough, you know that what they say has merit. You know that the politics has greatly influenced what these communities have become.
Beetham, Sea Lots and Laventille are communities on the outskirts of the capital that have been exploited and abused by myriad politicians since before Independence. These are communities ostracised, stigmatised and estranged, communities largely bereft of basic opportunities and social outlets and amenities. For too long, they have been promised jobs, vocational and technical educational programmes, improved infrastructure and an equal share of the national patrimony.
No government has, however, delivered on those promises, not even the one for whom they have voted overwhelmingly in every election since the mid-50's.
Listen carefully to Singing Sandra's "Voices from the Ghetto." "They christen their heroes Renegades, Desperadoes," she sings.
I transcribe the lyrics with capital letters but do the young men who inhabit these communities? Do they perhaps believe that they have to fight for what is their fair share of the national wealth? Is it possible that they genuinely believe that, if their basic needs are not being met, their only option is to take matters into their own hands? Do they perchance perceive violence as a credible means of getting what is rightfully theirs?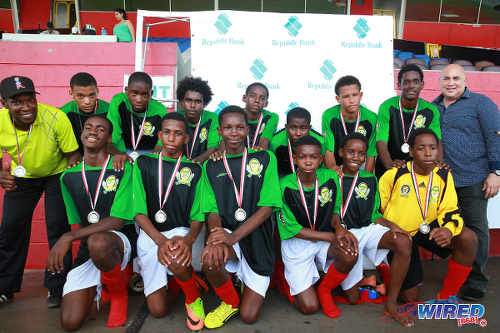 In other words, where Government—or whoever—does not provide for their needs, they are justified in meeting their needs by any means necessary, including violence and crime.
According to the Johannesburg-based Centre for the Study of Violence and Reconciliation, "The climate of fear and distrust created by chronic violence can become so entrenched that it engenders additional violence, which then is justified as defence."
So pushed against the wall by years of dispossession and neglect, left to use their own limited talents to build enterprises that give them a chance at survival, the angry, bitter and disgruntled young men in these communities see themselves as fighting fire with fire. And easy access to guns and drugs, high levels of alcohol consumption, school truancy and unemployment exacerbate the degree of violent behaviour.
So what is needed is not the dismissive, authoritarian response we have seen from the PM and the PNM politicians. What is needed is a comprehensive, multi-level response calling for greater coordination between Government and civil society.
We will never be able to reduce the coercive power of so-called "community leaders" until and unless we embrace genuine community elders who can speak authoritatively for all. We must encircle and give the latter the tools to create their own self-awareness and generate and enhance genuine pride in their community.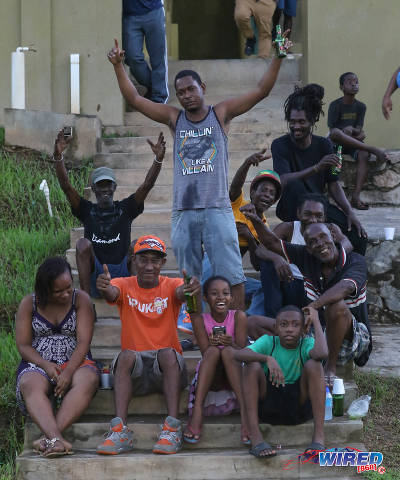 It is only by replacing the criminal culture that now informs much of the action in these communities with a new validating culture that we shall make it possible to move forward. Only if this new culture emphasises opportunity, positivity, personal progress and public and private support will we be able to leave behind once and for all the urban violence that exploded in our faces to such spectacular effect last week.
But my guess is that, once he has access to all the potentially punitive and repressive resources of the State, we as a people will have a problem convincing the Prime Minister of that.