"So what is it about Trinidad and Tobago that results in our putting corrupt politicians in office election after election? It is, arguably, the fact that we are too simple to care and perhaps the fact that we are a 'laissez-faire' people."
Former political reporter Akilah Holder shares her concerns about the political culture in Trinidad and Tobago: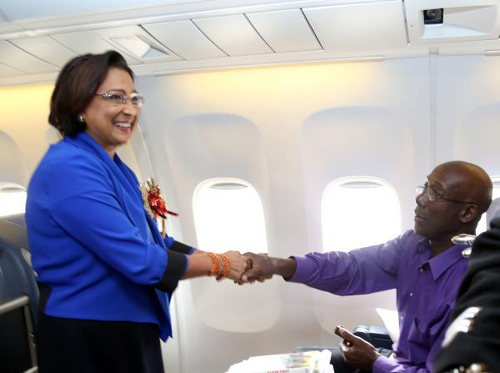 In the Trinidad Express of Tuesday 15 August, 2017, I read a beautiful article, headlined "Ferry fiasco symptom of systemic problem," written by Raffique Shah.
Shah argued that the fiasco resulted from the systemic problem of corruption in T&T politics and that our political leaders—given the sad state of this nation, I am ashamed to be associated and cringed when I had to write that possessive "our"—are a reflection of ourselves.
"We cannot, however, absolve ourselves from these politically-generated mountains of manure," he wrote. "Who created the politicians who defecate on us? We did. We moulded them with both our hands (applause), and especially with our index fingers, which, if we use our imaginations, we could put to far more rewarding use."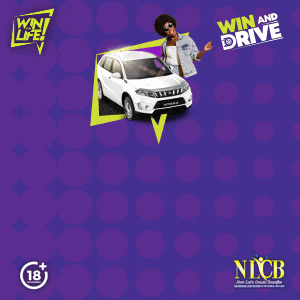 Insightful, very insightful. Bravo! Bravo! In the same way that Donald Trump is a reflection of American society, the Rowley Administration is a reflection of Trinbagonian society.  And past administrations as well. For Shah did make the point that political parties come and go but the problem of corruption remains.
So what is it about Trinidad and Tobago that results in our putting corrupt politicians in office election after election? It is, arguably, the fact that we are too simple to care and perhaps the fact that we are a "laissez-faire" people.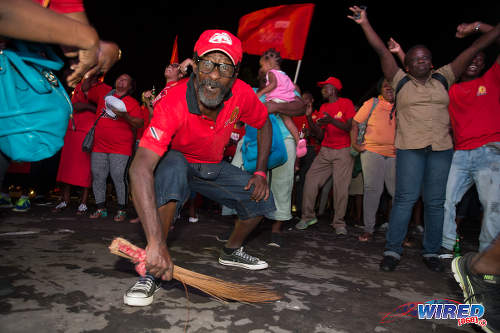 "Anything goes" is our unofficial motto; it dictates how we—well, most of us but I certainly am not included—live our lives.
I will start with the simplicity that characterizes most here.  In the lead-up to the most recent general election, I did political reporting for Newsday. I was, therefore, required to attend endless political rallies and, during each one, be it UNC or PNM, I waited patiently for the candidate to make a substantial statement on how (s)he and his/her party would change this society for the better. I'm waiting still.
I waited patiently for the candidate to make a substantial statement on what made him/her stand out from previous ministers. I'm waiting still.
What I did hear was the candidate, indeed, several of them, berating the other party, "throwing picong," we call it here.  And, of course, their simple-minded followers laughed and waved the party flag or tee-shirt. No one, I am not kidding, not one made any substantial statement, statement of real value, on how (s)he would make a difference; we got nothing but general, weightless, worthless comments and jokes about the other party.
Meanwhile, my fellow reporters covering these rallies and I rolled our eyes in near disgust at having to be out so late covering this foolishness without hearing anything of value. You would think that we went homes to our beds and called it a waste of a night, wouldn't you? Well, wrong! We all dutifully typed up our stories and filed them asap.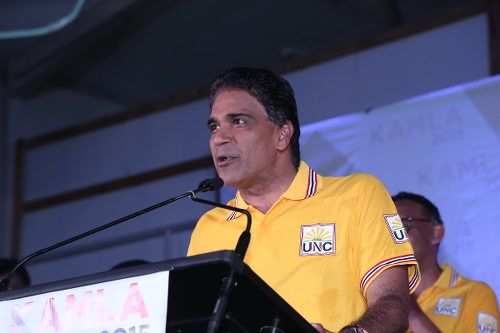 Why? Because we might not have been interested in what we had heard but that did not mean that our media houses weren't. On the contrary!

Bacchanal sells. Yes, even the media houses are involved.
See why this country can't escape the corrupt politician? We're too busy liming, drinking, feting and looking for a laugh, even if it is at someone else's expense.
And our "laissez-faire" attitude?  Let's face it, if the sky literally fell down around us as it has figuratively been doing, we probably wouldn't care; we might just keep on jamming.
What significant action, for instance, have the people of Trinidad and Tobago taken to hold the government accountable for the ever rising crime rate? We take whatever foolishness the National Security Minister or the Prime Minister puts on our plates and we do not ask any questions about it, not out loud anyway.
Tell me honestly, how many Trinidadians do you think even understand the chain of command in the Police Service?  Acting Commissioner of Police Stephen Williams has to answer to the Police Service Commission (PSC), which answers to the President of the Republic of Trinidad and Tobago, who appointed its members after consultation with the Prime Minister of Trinidad and Tobago.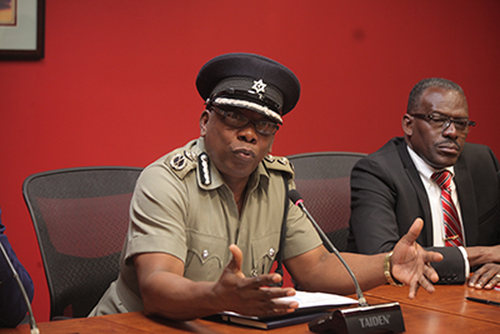 With that knowledge, you have to wonder why the President and the Prime Minister have not already conferenced with the PSC to find out why the incompetent Williams continues to "act" at the helm of the TTPS. A fellow reporter once joked that he "hear Williams in line for a Grammy." What I know is that the man has never once acted as if he were competent or as if he cared, so when I think about it again, I know he not winning no Grammy no time soon.
For this reason, the PSC should have been dissolved by now and other competent persons appointed to the board.  But why has that not happened?
Administration after administration, taxpayers' dollars are misused, squandered, and we talk about it in the rumshop or on the block and that's that! We drop it.
Why hasn't anyone organised a peaceful protest, involving no one going to work and children stayíng home and everyone taking to the streets, if even for days, until the government properly addresses crime and corruption?
When African-Americans decided enough was enough, did they not, led by Martin Luther King, Jr, take to the streets for days? Did they not risk their lives when they stood up against racist, white officers? Did they not deny themselves when they boycotted white businesses?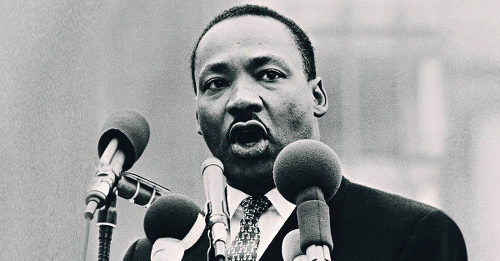 Did they not stand their ground until the Federal Government in the United States of America took action? Did some of them not ultimately give their lives because they refused to leave places they had occupied despite being told not to go there?
But not Trinbagonians, right? We don't know anything about activism—not because we are a pacifist people; the bodies piling up at Forensics are evidence that we are not—we only know how to "run we mouth" on situations and people.
So, there you have them, the reasons why we elect the leaders that we do. And, Trinidad and Tobago, that will stay that way unless we wise up and agitate for action.
It wouldn't surprise me if, after reading this, you talk about it briefly in your circle and then drop it to go and take a drink or par-tay.
In fact, I expect it. Shah and others have been enlightening us for years; anything change yet?