The following is an edited version of the eulogy delivered by Wired868 Editor Earl Best at the funeral of his brother, Clyde, who passed away on October 20 at the age of 80 and was buried on October 27.
Triskaidekaphobia is a big word which means "fear of the number 13."
Clyde Winston Best, "Red Boy," whose life we have come here today to celebrate, had 13 children. He was not, like the calypsonian Rio, a big-word man; he most likely did not know any 17-letter words; he almost certainly did not know the word "triskaidekaphobia."
He was a simple, uncomplicated man, as down-to-earth as ground provision. As down-to-earth as cassava, dasheen, eddoes, tannia, and yam, not forgetting, sweet potatoes.
Which is why I have titled my tribute to my brother today, "Red Boy, the Four-letter Word Man."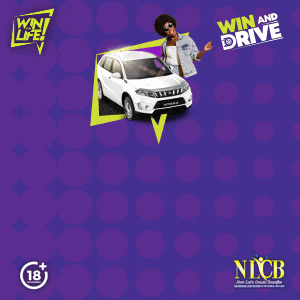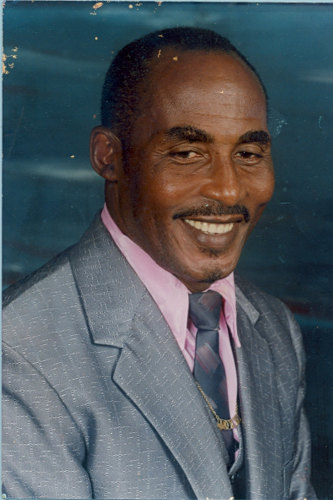 Four of the original five boys have now passed over into the Great Beyond. And I, number five, have had the unenviable task of summing each of them up as the family bade farewell to him. But this last departure has left me alone as the last of the original not Mohicans but musketeers: "One for all," was our unoriginal motto, "and all for one."
So I am not pleased that he too has abandoned me. But does that really give me the right to use four-letter words in this forum this afternoon? I think so…
You see, this brother is one to whose slow, steady decline I have been a helpless eye-witness. Not quite overnight, he went from an all-powerful ox, willing and able to lock horns with the best of them, to a whimpering mouse, helpless, impotent, completely dependent on the goodwill of others…
Not so long ago, he was a man able to build, seemingly single-handedly, not one but two houses. This year, suddenly, it seemed, he was a helpless infant, unable to move without assistance, unable in the end to do so much as feed himself.
A French-speaking genius called Jacques Brel succinctly encapsulates this slow decline from fierce independence to complete and utter dependence in his song titled "Les Vieux."
The pitiable thing about old people, Brel says, is that their world is too small.
"While the silver-haired clock in the living room tick-tocks away," he sings, their world shrinks slowly "from the bed to the window, then from the bed to the chair, then from the bed to the bed."
And there, summed up in 30 words, we have the recent life of Clyde Winston "Red Boy" Best…

But just as I don't need big words, I don't need 30 words either; ten will suffice, ten four-letter words. Let's start with "M-i-n-e." Mine.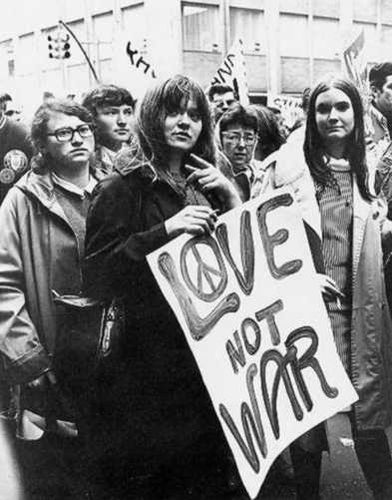 Clyde was born in May 1937, the fourth child in a family growing in a world in turmoil. The Great War was long over, the Great Depression was in recent memory, Adolf Hitler was on the rise and the Spanish Civil War was raging although the Guernica bombing was still ahead. Still to come too was the popular war-cry "Make love, not war." Our father must have been way ahead of his time because, by the end of World War II in August 1945, Clyde was eight and the number of children too had grown to eight.
The breadwinners, however, still numbered one. One carpenter, making love not war.
I spare you the details. Suffice it to say that, under those circumstances, you inevitably learned a lot. But you did not learn fractions; you lived fractions. In this family, no dividend came without a large divisor. And under the watchful eye of parents who understood that division and multiplication were two sides of the same coin, fractions came with their inevitable corollary, unification, the real-world process by which you make one whole out of pieces.
To Clyde, it would have seemed mere arithmetic: one divided by four equals ¼, one divided by five equals 1/5 and so on with each new child. But to our parents, it was algebra: how do you always get one big happy family as your quotient if the dividend is a constant and the divisor a constantly growing variable?
AYH = OBHF
MTF
How do you always get ONE BIG HAPPY FAMILY as your answer when you divide ANYTHING YOU HAVE by all the MOUTHS TO FEED?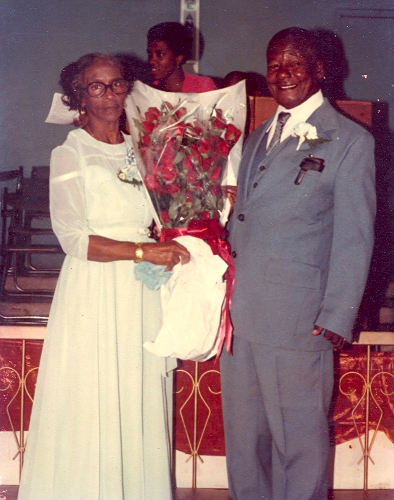 I suspect that the person who came up with the equation was our mother who, I have often thought, was the unsung hero in that Bible story about the feeding of the multitude:
AYH x (TC+CU+UL) = OBHF
MTF
Easy! Always multiply the dividend by TOTAL COMMITMENT plus COMPLETE UNITY plus UNCONDITIONAL LOVE. QED.
In the domestic culture that evolved around that equation, you took note of your surroundings and used your assets and your limitations, your liabilities, to be the best Best you could be. Neither irresponsibility nor unresponsibility was an option.
"Before you look for place to put your cockhead," all the first four sons repeatedly heard from our father, "look for a place to put yuh head."
So still a teenager, Clyde had to give up school to get apprenticed to Mr Darbeau, the entrepreneur owner of a carpentry shop on Basilon Street. There, he earned a little—which was important—but he learned a whole lot although he would not go on to develop a Theory of Plantation Economy. Or to lecture at university.
Or even to own the place on St Cecelia Road which the family abandoned to make room for the Baby Boomers; it wasn't "mine." But he was on his own, which was the next best thing.
So he began to make a different name for himself. He married Ethelyn Brown, whose enterprising father ran a thriving business selling snowball on a donkey cart. And, although the norm was for the wife to take the husband's name, Clyde "Red Boy" Best eventually took over the reins of the business and became "Mr Brown."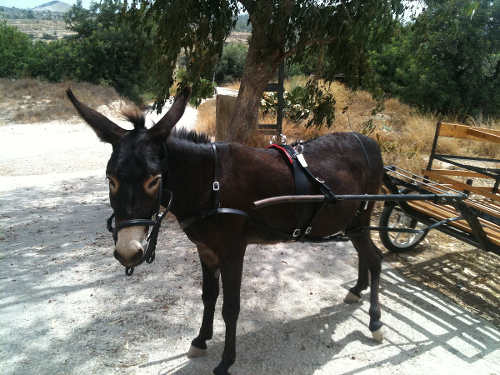 The advent of sno-cone machines killed Mr Brown's thriving enterprise. But it did not diminish him. With Ethelyn's four children, he would eventually move onto a piece of land on Maharaj Trace in Arouca on loan from our brother Irvine.
He would, triskaidekaphobia be damned, add another nine to those initial four. But not before he had had to give up the Maharaj Trace property and move to the proud, sprawling house on Constantine Avenue which he erected with his own hands on his own land. Or on land that he had acquired himself. On loan.
Word number three is w-o-r-k, work.
He slaved night and day trying to make ends meet. Here and elsewhere. His green card was not a passport to holiday fun; it was a ticket to rewarding work. When his body could no longer cope with the demands of the tasks he had to carry out to make those trips to the US worth his while, he gave up the green card.
But the work never stopped.
If he wasn't delivering newspapers at 5am, he was still mixing somebody's mortar at 5pm.
If he wasn't mopping floors at the POSGH or at Caura, he was pulling bull between PoS and Tunapuna. In a maxi on semi-permanent loan from one of our brothers but which he treated as "mine."
If he wasn't slaying a sow he had reared in his own backyard, he was sowing or reaping vegetables from his backyard garden.
Exemplary industry, selflessness and devotion to duty. And total commitment to family. And yet, "w-i-f-e" and "l-o-v-e" are two more four-letter words that should detain us here. But that pair spawns in short order a third one: neither with "love" nor with "wife" did he enjoy the best of "l-u-c-k."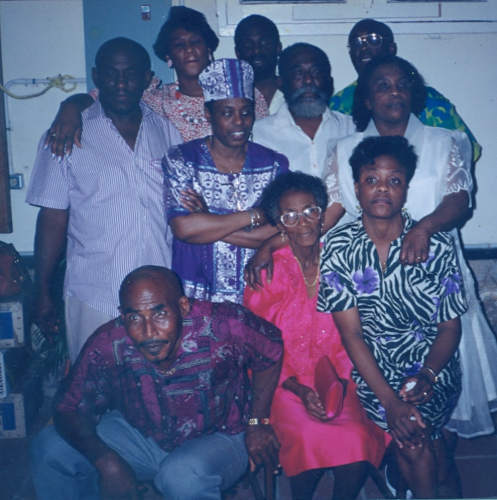 In his later life, he spent a lot of time looking for love. In vain. After the collapse of his marriages, he repeatedly grasped at love's straws.
From his granddaughter, though, Maya, M-a-y-a, he got love in abundance, love that made his cup run over and his heart glad. Eros is an over-rated four-letter word; you need a metric tonne of it to generate the power of a gram of agape. Without Maya's love, Clyde's would have been a very different life before the silver clock on the wall began its audible, awe-inspiring tick-tock, tick-tock, tick-tock…
When that dreaded countdown did begin, three more four-letter words entered his life to stay: P-a-i-n, "pain," the physical stuff; H-u-r-t, "hurt," the emotional stuff, and W-e-e-p, "weep," the river verb into which those two tributary nouns inevitably feed.
I have many words. But I cannot begin to describe to you the extent of his pain and his hurt, to count for you the number of times they made him weep.
I cannot begin to describe to you his frustration at what was perceived as his lack of caring.
Or how deep were the wounds inflicted on him by some of the barbs that came his way from sources you'd hardly suspect of being capable of such venom and such violence.
Or the utter destruction wreaked by the lack of appreciation for his genuine efforts to provide as best as his circumstances allowed for those who depended on him.
Irma, Maria, Barbuda and Dominica begin to give you the picture. But I simply do not have the words to describe the completeness of his devastation.
Thus, I shall settle, in the final summing-up, for repeating the already identified ten four-letter words: h-u-r-t, l-o-a-n, l-o-v-e, l-u-c-k, M-a-y-a, m-i-n-e, p-a-i-n, w-e-e-p, w-i-f-e, w-o-r-k.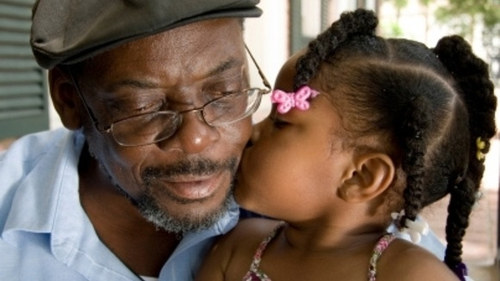 But they no longer matter to Clyde. The lessons of his life are now no use to him, who is gone. We, however, are here. And it is we who have to be mindful of Lloyd's oft-repeated admonition that funerals are for the living.
After all, the Brel song referred to earlier ends with a warning that "la pendule d'argent…nous attend."
The silver-haired grandfather clock tick-tocking away in the living-room is not waiting just for old people.
It is waiting for us all.