With two days to go before Bethel United's Trinidad and Tobago Super League (TTSL) clash with UTT at the Montgomery Recreation Ground in Tobago, neither officials of the TTSL nor of the Trinidad and Tobago Football Referees' Association (TTFRA) are able to confirm whether referees will show up for the encounter.
On Sunday 12 November, referees from the TRA were a no-show for two TTSL games involving Bethel and Siparia Spurs, and 1976 FC Phoenix and WASA FC. The refs staged a boycott allegedly in response to comments made by FC Santa Rosa coach and TTSL president Keith Look Loy following an FA Trophy game against Phoenix last month.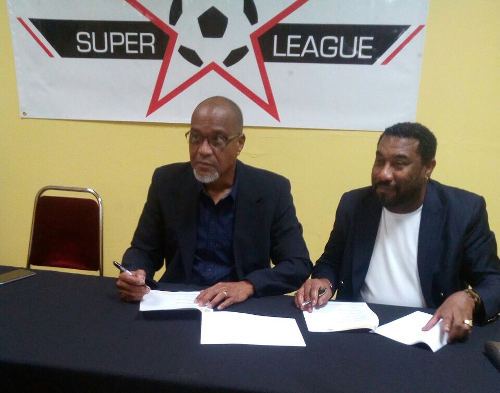 "Until a letter of apology is sent to satisfy us," former FIFA referee and TRA head Noel Bynoe had told Wired868, "we will continue to boycott. We as Tobagonians are a decent people. We don't leave our homes to come and cheat people…"
The TRA reportedly took great umbrage at Look Loy's assertion that "Clubs from Trinidad view a match in Tobago with great distaste as they believe they have little chance of winning."
Look Loy has since apologised for his statements. And although the TRA were set to meet to address the issue last night, Wired868 has been unable to reach Bynoe for a reaction despite numerous attempts.

TTSL secretary Camara David said the TRA have expressed an interest in resuming service but he suggested that they are keeping a close eye on the current disciplinary matter involving referee Cecile Hinds and Santa Rosa coaches Look Loy and Jovan Rochford before making any statement about their next step.
On 5 November, Hinds ordered the pair of Look Loy and Rochford off the Santa Rosa bench after they reportedly abused her in voicing their disapproval of her handling of a collision between Santa Rosa attacker Rashad Griffith and Guaya United custodian Shane Mattis.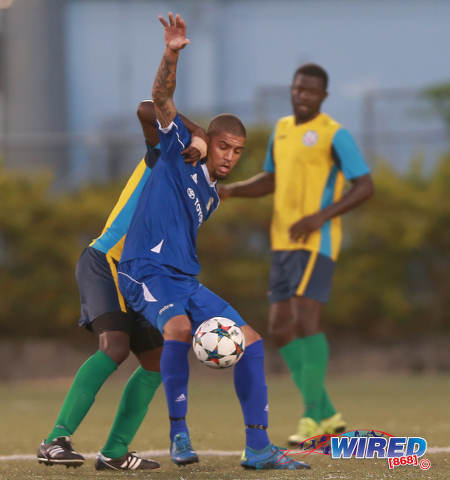 David indicated that the TTSL's Disciplinary Committee was expected to meet today but a verdict may not be reached for a couple more days. And he suggested that the TRA should not wait on the Disciplinary Committee's decision before making one of their own.
The clock is ticking for both the TTSL and the TRA. David wants to finish the season as scheduled—without further delays or mishaps—and he hopes to play Sunday's boycotted games before the League's last match day on 10 December.
Tomorrow evening from 7pm at the Ato Boldon Stadium, the TTSL's Caribbean Football Trust Limited (CFTL) Cup finals will take centre-stage with Guaya meeting Prisons FC. So when the hands reach 6 'o' clock on Sunday evening, David will certainly hope that officials are leading cellar-placed Bethel and fifth-placed UTT on to the pitch.
According to Look Loy, the League coughed up $12,000 for Siparia Spurs and WASA to make the fruitless trip to Tobago last weekend so they will not want to engage in any further futile expenditure.
"As a consequence of this boycott by Tobago referees, with no prior warning to TTSL or FC Santa Rosa, the League lost twelve thousand dollars in airfare, which it will now have to purchase a second time," Look Loy wrote in correspondence to the TTFRA earlier this week.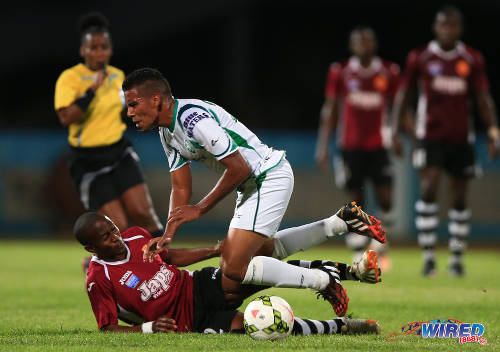 Although admitting that the TTFRA have neither control nor influence over the referees assigned for duty in TTSL games in Tobago, TTFRA President Joseph Taylor and his 3rd Vice-president Osmond Downer are both hoping that the impasse will be settled quickly, allowing the TTSL schedule to proceed as planned.
"I have been trying to make some private interventions, hoping that good sense will prevail," said Downer, who sees the current stand-off as a key juncture in the administration of local football.
"I would have hoped that they reached to a resolution [by now]," Taylor told Wired868.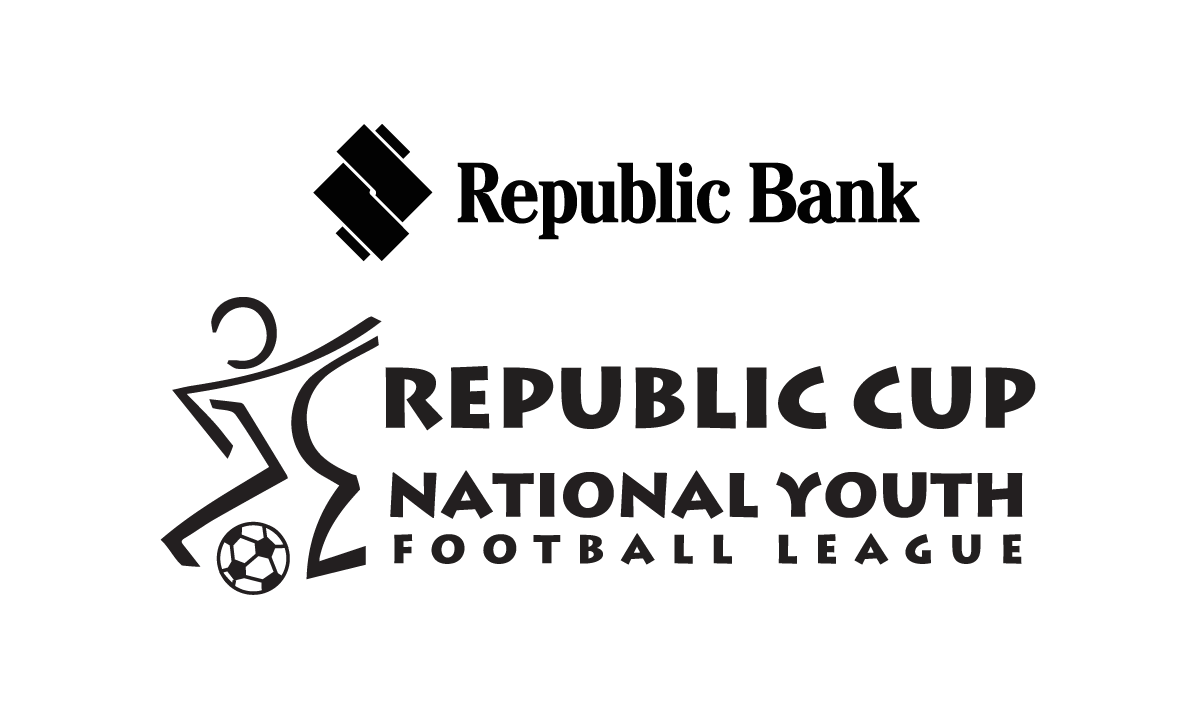 The TTFRA President, however, indicated that referees in both Trinidad, and Tobago wanted to receive more respect from players and coaches, particularly Look Loy and Santa Rosa.
According to Taylor, the recent incidents involving Rosa and the match officials were the straws that broke the camel's back.
"There must be some kind of standard met," Taylor said, alluding to post-match Facebook posts uploaded by FC Santa Rosa. "[The TRA] wanted to draw to the attention of the TTSL and Keith Look Loy that certain behaviours will not be tolerated. […] Referees are disgruntled by Look Loy and Rochford's approach to Hinds."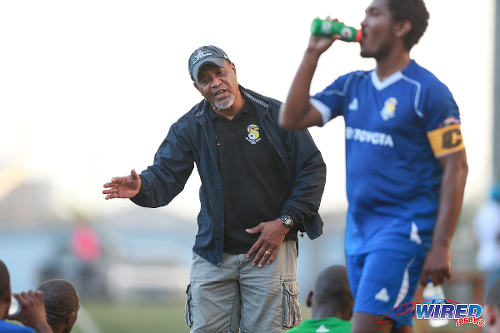 Despite removing the Facebook post which served as a match report on Rosa's defeat by Phoenix in the Round of 16 stage of the FA Trophy on 25 October, Look Loy has defended his team's right to freedom of speech in the past week.
"FC Santa Rosa is a private organization, with full entitlement to the freedom of expression guaranteed by the Constitution of Trinidad and Tobago," he wrote in his letter of apology to the TRA. "The article in question, which was not opinion but which included a statement of certain match facts, broke no law of Trinidad and Tobago, was not libelous, nor in contravention of any football regulation."
Will Look Loy be more cautious of what he posts on Rosa's Facebook page in the future? Does he think continued boycott action will prevent the League from finishing by its scheduled cut-off date?
Up until the time of publication, Wired868 was unable to reach the Rosa coach and TTSL President for comment. And no new posts by him had appeared on Facebook.