A new chapter of Trinidad and Tobago football, according to the Trinidad and Tobago Football Association (TTFA) and Men's National Senior Team coach Dennis Lawrence, will commence from next week when the Soca Warriors get into international friendly action against Grenada and Guyana on 11 and 14 November respectively.
The match against Grenada kicks off at 6pm while the Guyana clash starts at 7:30pm.
The Warriors ended a disappointing Russia 2018 World Cup qualifying campaign on a high note with a 2-1 victory over the United States at the Ato Boldon Stadium in Couva last month. Now, Lawrence is trying to chart the way forward starting with match-ups against some Caribbean foes at the newly dubbed "Home of Football" in Couva.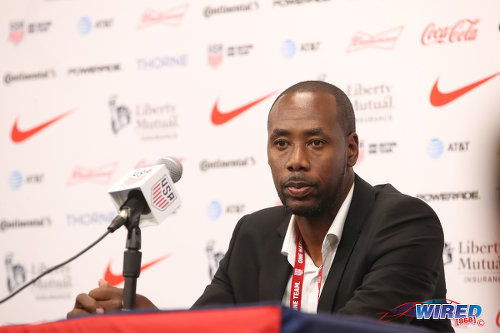 Lawrence announced a 24-man squad to do battle in the upcoming friendlies and while T&T's CONCACAF Hex opponents will be facing off against the likes of Australia, Belgium, Colombia and Spain, Lawrence has no problem with the level of the opposition lined up for his charges; they must, he believes, creep before they can walk, learn to take baby steps before they can canter. And consistent with this belief, he wants to see them conquer the Caribbean before they spread their wings to CONCACAF and beyond.
During Lawrence's tenure thus far, the Warriors have had friendly duels with Barbados, Grenada and Jamaica while there was also an away friendly to Ecuador. The Warriors defeated Barbados, drew with Grenada and lost to both Jamaica and Ecuador.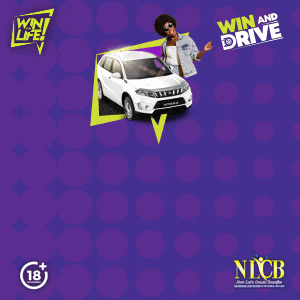 Does Lawrence view the 141st-ranked Grenada and the 165th-ranked Guyana as worthy opposition?
"Of course!" Lawrence said, at today's media briefing in Couva. "When you look at the history—everybody talks about Grenada—you'll see we haven't beaten Grenada for a while. Until we can conquer the Caribbean again, there is no Caribbean team we are above and beyond.
"I will welcome a game from any Caribbean opponent. These are two very well-organised FAs so I look forward to these two games."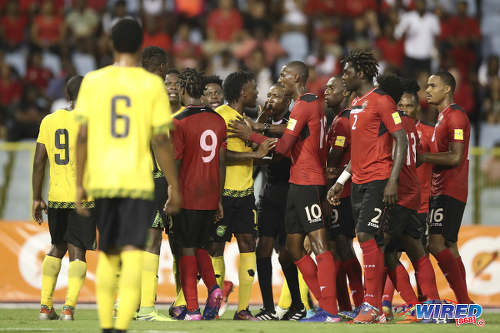 In the recently-concluded World Cup qualifying campaign, T&T finished at the bottom of the table, managing to earn only six points. However, Lawrence wanted his team to draw on the positives from the campaign, putting particular focus to their last two matches against CONCACAF giants Mexico and the USA.
The Warriors took a shock lead against "El Tri" before falling to a 3-1 defeat while just days later an Alvin Jones bullet from distance helped deprive the US of a spot in Russia.
Against the US on 10 October, the Warriors showed great fighting spirit and hunger that had been visibly lacking in do-or-die encounters against Panama and Honduras.
Will the former Everton assistant manager and Belgium scout need to motivate his squad for a pair of friendlies with nothing on the line but pride?
"I think it's a perfect opportunity for us to have these two teams come and play us," Lawrence said. "I think we wanna try and finish off the year on a good positive note and the two opponents are going to give us that."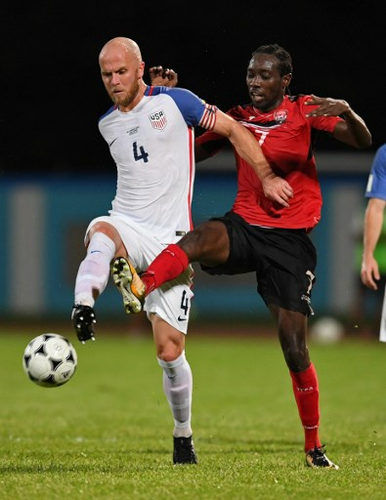 "This is not about competition," he added. "We want to implement a philosophy for our football and this is an opportunity to get the team and the squad together to start working with the players and them […] We are going to try and take every opportunity within the FIFA international windows."
Lawrence's squad consists mainly of players who were in and around the set-up during the WCQ campaign and there were recalls for the duo of Aubrey David and Jamille Boatswain, both of whom were suspended for participating in minor league football. Meanwhile, rugged Charleston Battery midfielder Neveal Hackshaw has made his way into Lawrence's squad for the first time. Hackshaw last saw action in March 2016 when the Warriors drubbed St Vincent and the Grenadines in Port-of-Spain.
While the hard-working Hackshaw may finally get a chance to show Lawrence his abilities, there was no room for former National Under-20 wing-back Keston Julien, former skipper Kenwyne Jones and the enigmatic Ataullah Guerra, Hackshaw's Charleston teammate.
Players such as Daneil Cyrus, Khaleem Hyland, Joevin Jones and Kareem Moses were excused because their clubs are either in the middle of play-off runs or at the business end of the season.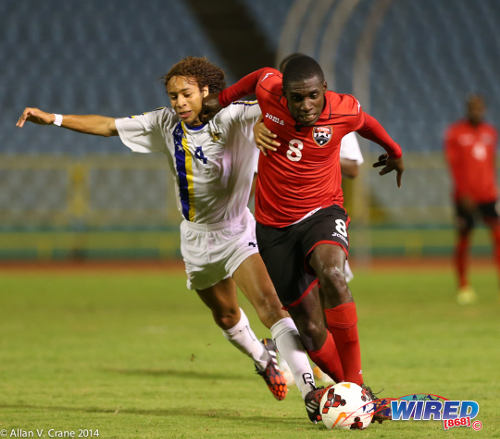 Additionally, goalkeeper Greg Ranjitsingh is due to represent Louisville City in a USL Conference Final against New York Red Bulls II tomorrow night and may just miss the pair of friendlies if his team advances to the USL Championship final on 13 November.
The rangy centre-back-turned-national-coach felt the need to give Wired868 and the assembled media a disclaimer regarding questions about absent players; Guerra included.
"In 2001, René Simoes took over from Ian Porterfield," said the Warriors coach, seeking to explain coaches' rationale when assembling their squad, "and if you look back in the archives somewhere, you'll see a headline which says that Lawrence and [Carlos] Edwards are not talented enough.
"These players did not make the squad for these two games but it doesn't mean they are not part of what I'm doing. In terms of questions as to why a player wasn't selected, we will keep that to a minimum."
Guerra, who can be as frustrating as he can be entertaining, must be wondering what he has to do to wear national colours again. He was called to coach Stephen Hart's squad in the early stages of the recently completed WCQ campaign but his last appearance for the Warriors came in a CONCACAF Gold Cup clash with Panama in 2015.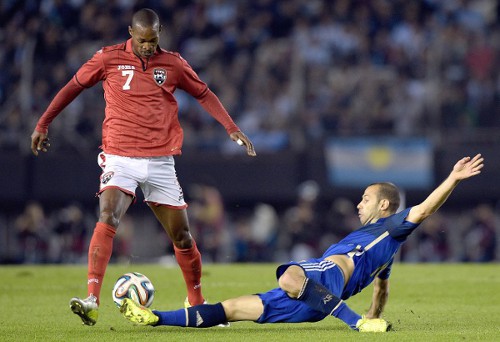 Has Lawrence been following Guerra's career closely? How close is he to a national call-up?
"My job is to try and follow as much players as possible, even Ataullah Guerra," 'Tallest' explained. "There is also Keston Julien and Kevon Goddard. I've been trying to make contact with the majority of them and I do keep my eyes on them.
"To try and make it simple, when a squad is selected, it is selected after the coach and staff come together to decide what is best for the team."
Lawrence acknowledged that one of the things which will work well for his team and Trinidad and Tobago football in the long run is a professional league which is thriving and not seemingly on life support. He stated that the Pro League's administrators needed help in order to ensure financial stability and better playing standards.
"One of the biggest things for the Pro League at the moment is the funding," Lawrence stated. "And I think if we can try and come together, working with the League and the TTFA to help in the funding department, we will improve the League. Normally, if you have got a strong league, it helps the national team and everything goes from there."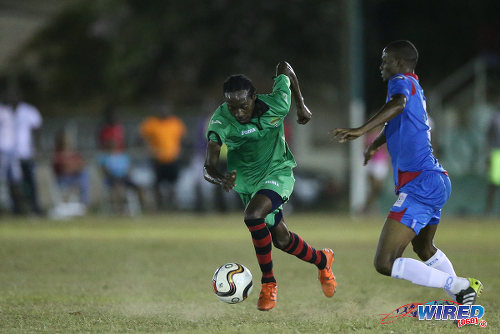 If the Pro league is to get back to an acceptable standard, the brainstorming will have to start soon and Lawrence will have to be at the centre of it. There may be a role too for assistant coach Sol Campbell but contract negotiations with him are still seemingly stalled.
Lawrence hinted at an upcoming meeting which should see all coaches and technical staff members within the TTFA plotting the developmental path for local football. And the sports hotel and training field which the TTFA proposes to build at the "Home of Football" in Couva may well be the first notable step along that path.
For the fans and the Trinidad and Tobago public, the first steps are likely to be wins against Grenada and Guyana on 11 and 14 November respectively; any other result may well be perceived as a significant step backwards.
Perhaps mindful of supporter scepticism, the TTFA has improved its two-for-one ticket special to a three-for-one bargain. Media consultant Wayne Cunningham told the assembled media that the Trinidad and Tobago Under-20 Women will face off against a President's XI comprising players from the Senior Women's team and the Under-17 Women's team. This proposed additional fixture will precede the Warriors' duel with Grenada on 11 November and will kick off at 4pm.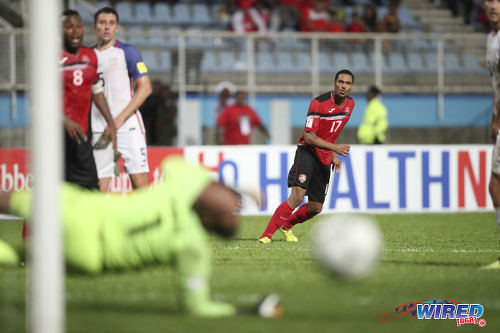 Tickets go on sale from next Monday (6 November) at all NLCB outlets, accommodation in the covered stand costing $100 and $50 in the uncovered area while children under the age of 12 will be admitted free of charge.
(Trinidad and Tobago squad)
Goalkeepers: Adrian Foncette (Police FC), Greg Ranjitsingh (Louisville City FC—USA), Glenroy Samuel (Morvant Caledonia Utd);
Defenders: Mekeil Williams (Colorado Rapids—USA), Curtis Gonzales (Defence Force), Sheldon Bateau (FC Kairat—Kazakhstan), Alvin Jones, Triston Hodge (both W Connection), Kevon Villaroel (North East Stars), Josiah Trimmingham (Club Sando), Aubrey David (PS Kemi-Finland);
Midfielders: Nathaniel Garcia (Point Fortin Civic), Kevan George (Jacksonville Armada—USA), Jared London (Club Sando), Neveal Hackshaw (Charleston Battery—USA);
Attacking midfielders: Kevin Molino (Minnesota United—USA), Nathan Lewis (San Juan Jabloteh), Neil Benjamin (W Connection), Hashim Arcia (Defence Force), Kathon St Hillaire (St Ann's Rangers), Levi Garcia (AZ Alkmaar—Netherlands);
Forwards: Shahdon Winchester (Murciélagos FC—Mexico), Akeem Roach (CD Vida—Honduras), Jamille Boatswain (Unattached).