I can't hear you, brothers and sisters; your silence is deafening. It is a source of great concern to me that, in our very active pro-march and protesting society, I am hearing nothing about any plans for any churches to commemorate the great event that took place on 31 October 1517.
Yes, it has been 500 years since Martin Luther nailed his 95 theses on to the door of the church in Wittenberg, Germany. Is the fire that literally consumed the lives of so many believers extinguished from our souls? Is the Spirit that quickened the faith of our brethren now dead since we feel relatively safe and comfortable? Is it because the cry is now about peace and unity?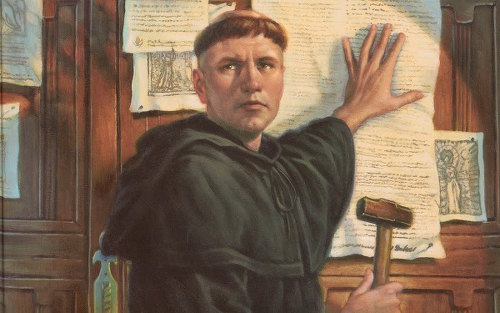 Well, here is a quick reminder about what the Good Book says about peace and safety: "For when they shall say, peace and safety, then sudden destruction cometh upon them, as travail upon a woman with child; and they shall not escape." 1 Thessalonians 5:3
It's interesting that Halloween, All Saints Day and Reformation Day are all so lined up closely together. In fact, some research suggests that Luther's act, which was about to give life to the people, was deliberately planned for around that time since so many practising believers were getting prepared to commemorate death.
Anyway, will someone please remind me of how many churches and religious persons there are in Trinidad and Tobago? Have we forgotten the fight that it took for us to have the religious liberty we have today?
In case you do not think that this is relevant to us here in Trinidad and Tobago, I want to recommend that you (re-)read my last three articles, which give some insight into how direct is the link between us and this piece of history.  The pieces also explain why there is a strong possibility that this treasured religious liberty is being eroded on a worldwide scale.
On Saturday 26 August, 2017, I wrote this: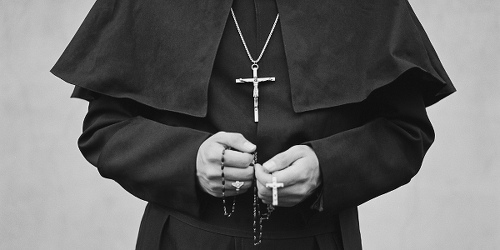 This Reformation caused such a stir that it affected Europe politically, socially, religiously and culturally. It vigorously propagated the separating of ecclesiastical and civil power, allowed people to understand the Bible in their common language, taught the people that Christ was their only intercessor and Saviour from sin and that no one man can be the vice-gerent of God on Earth, heavily rebuked the sacrament and indulgences system, preached that salvation and grace are free and even led to the governing church at that time being dubbed the Anti-Christ."
"In a world with so many religious denominations and non-religious persons, why would the POTUS even think of signing a document which has the potential to carry the force of law and which can affect many who do not share or subscribe to the belief system of the religious persons around him?"
In a column published on Sunday 10 September, 2017, I wrote this:
"Subject to the Customs Act, any person who on a Sunday employs for hire […] sells or offers or exposes for sale in any public market any goods, is liable to a fine of two hundred dollars. […] My preliminary research leads me to believe that we may have inherited this from our former colonial masters who viewed Sunday as a day to be revered. It is only recently that Britain lifted some of the restrictions of their Sunday Trading Act."
And then there was this on Sunday 8 October, 2017: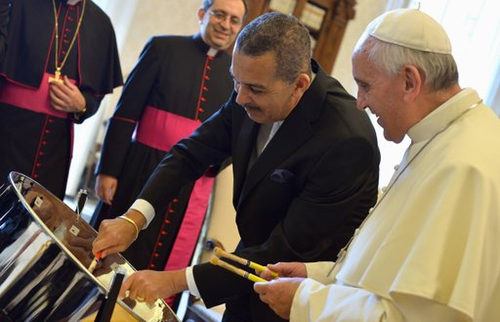 "What, then, is a concordat? It is an agreement between a governing nation and the Roman Catholic Church […] In our case, the Concordat was signed on the issue of education."
If you take my advice and (re-)read the three articles I have already pointed you to, you may just find that you feel tempted, impelled even, to use the same media we currently use to get our messages across as a church or as Bible-believing Christians to explain the importance of this historical event.
It would be, I am convinced, good use of the offerings. As individuals, we can also use personal resources to spread the news on this event. I am very certain that God will bless this effort. After all, it is He who allowed John and Daniel to prophesy this issue leading up to this event in Daniel 12:7 and Revelation 11:2, 13:2-9 (KJV).
So, in the words of Martin Luther and our fellow Protestants, Sola scriptura! Sola fida! Sola gratia! Solus Christus! Soli Deo gloria!
#IamaProtestant! #Longlivereligiousliberty! #LonglivetheReformation!
Editor's Note: This video offers a short introduction to the history of the Reformation:  http://artvnow.com/