The Secondary Schools Football League (SSFL) executive has advised that at least three Premier Division games will be postponed today owing to heavy weather.
The affected matches are Fyzabad Secondary versus Naparima College, Fatima College versus Presentation College (San Fernando) and Shiva Boys Hindu College versus St Mary's College.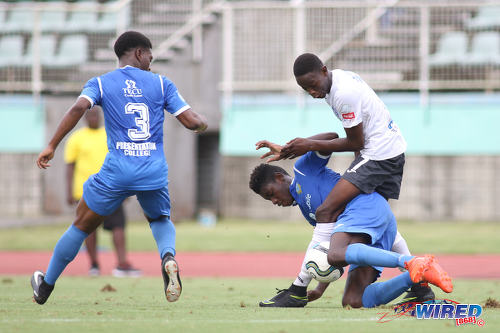 "The Fyzabad ground is in poor condition [and] they tried to get Guaracara Park but that is bad too because of the inclement weather," said SSFL assistant secretary admin Gerald Elliot, "And as of now, access to get to and from the Shiva Boys ground [in Morne Diablo] is impossible. The Presentation College principal called to say the problem is in his children getting back home [after the match] because there is a lot of flooding in South Trinidad at this time."
Elliot said the SSFL executive was not advised of any issues for the other matches today—including St Benedict's College's trip to Trinity College Moka—so the remaining fixtures should be played once given the go-ahead by the respective match commissioners.
The only 'big four' team in action today is third-placed St Anthony's College and they can go to the top of the standings—albeit temporarily—if they win in Bourg Mulatresse this evening against San Juan North Secondary.

San Juan, who are fifth at present, have lost just once in 2017 while they remain unbeaten at home after five outings this season. Their last defeat at Bourg Mulatresse was on Saturday 22 October 2016; curiously, it came against the "Westmoorings Tigers" as a last-minute winner by Jules Lee secured a 4-3 win for the visitors.
While South Trinidad reels from flooding, St Anthony's will hope that lightning strikes twice in San Juan.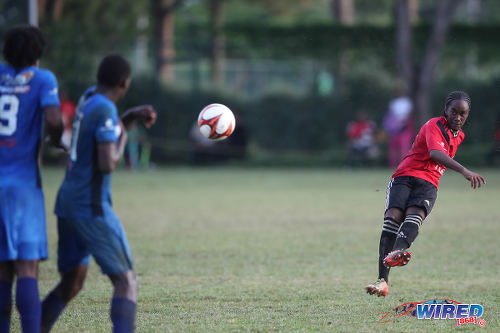 Today's SSFL Games
(Thursday 19 October)
Trinity College Moka v St Benedict's College, 3.40pm, Moka;
Trinity College East v St Augustine Secondary, 3.40pm, Trincity;
Speyside High v Carapichaima East, 3.40pm, Speyside;
QRC v Signal Hill, 3.40pm, QRC;
San Juan North v St Anthony's College, 3.40pm, San Juan.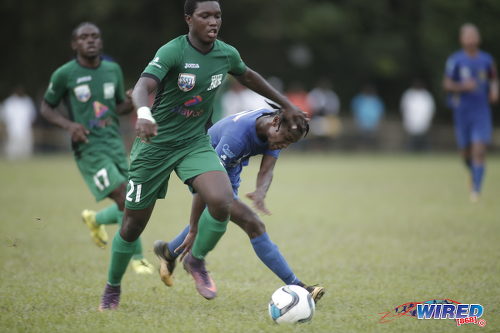 Postponed fixtures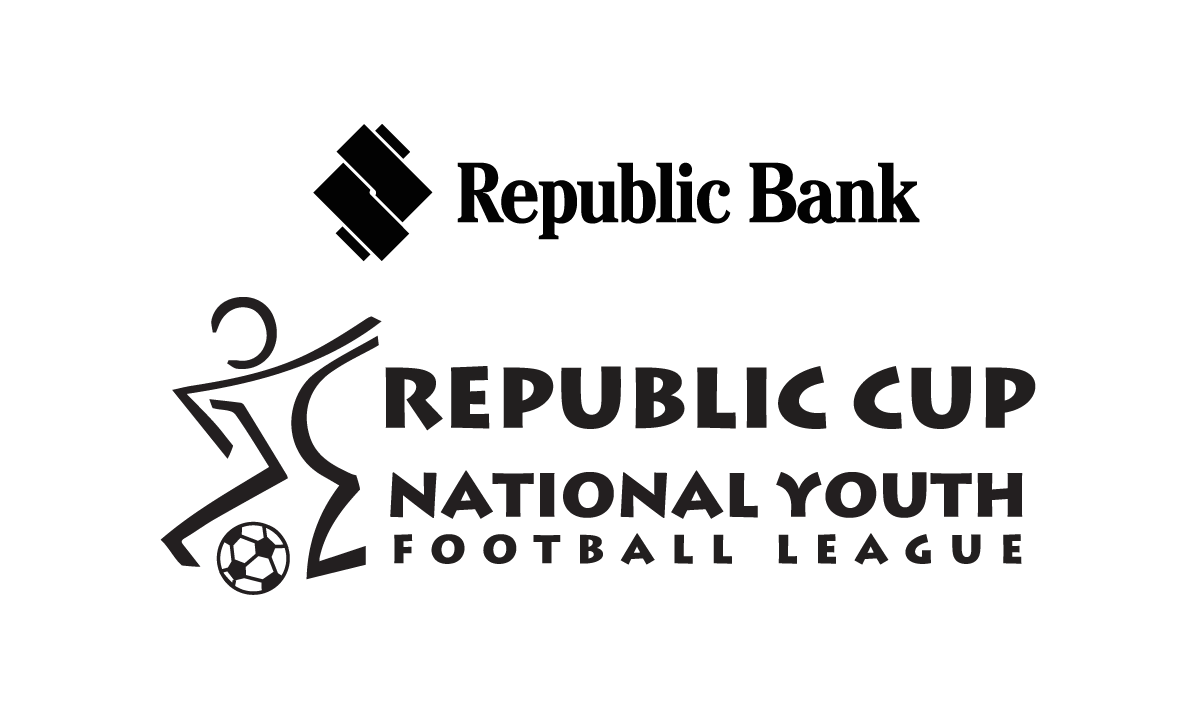 Shiva Boys HC v St Mary's College, 3.40pm, Morne Diablo;
Fatima College v Presentation College, 3.40pm, Fatima;
Fyzabad Secondary v Naparima College, 3.40pm, Fyzabad.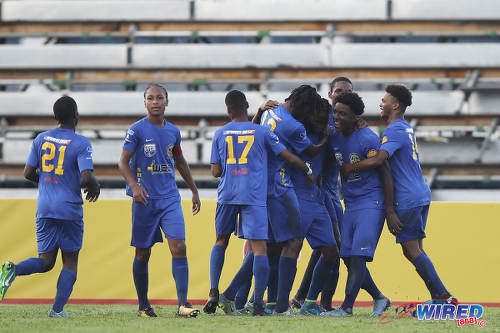 SSFL Standings
(Played-Won-Drew-Lost-Goals For-Goals Against-Points)
Naparima             11-8-2-1-23-11-26
Presentation        11-8-1-2-25-11-25
St Anthony's        11-7-3-1-35-16-24
Shiva Boys HC    11-7-2-2-29-13-23
San Juan N          11-4-6-1-23-10–18
Fatima                  10-6-0-4-12-12-18
Trinity East          10-5-1-4-19-11-16
St Augustine       10-5-1-4-23-17-16
St Mary's             10-4-3-3-25-20-15
Carapichaima E 11-4-2-5-17-19-14
Trinity Moka       10-3-1-6-14-27-10
St Benedict's      11-2-3-6-16-23-9
Signal Hill            11-2-3-6-9-17-9
QRC                     11-2-2-7-15-25-8
Speyside High     11-2-1-8-7–35–7
Fyzabad Sec        10-0-1-9-1-28-1