Last Saturday's match-up between two fiery competitors at the Estadio La Arboleda in the Paraguayan capital city of Asunción ended with the score even at two goals apiece. In goal for one of the teams was T&T's senior women's international goalkeeper Kimika Forbes while leading the attack for the other was former T&T senior women's international Kennya "Yaya" Cordner who notched both goals for her team.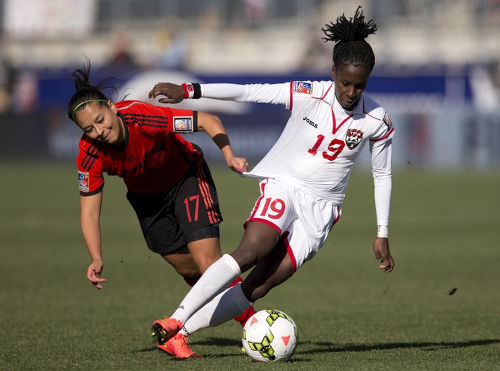 This was no backwater, small goal affair played out somewhere behind God's back; the stage was the prestigious Copa Libertadores Femenina. South American football at its best.
Forbes lined up for Colombian champions Independiente Santa Fe and the 28-year-old Cordner wore the stripe of Paraguay hotshots Sportivo Limpeño, Forbes' former team. One of Yaya's goals saw her skip around the imposing frame of the advancing Forbes before placing the ball deftly into an empty net.
According to Cordner, she did use her experience to get one up on her compatriot but there are no hard feelings between the pair as a result.
"I had to score against her," the ebullient Cordner told Wired868. "Playing with Kimika on the national team, knowing her weakness and her strengths was the advantage."

"Her team is very skilled and technical, but (it was) nothing the 'Monsta' couldn't handle! I went out and left it all on the field."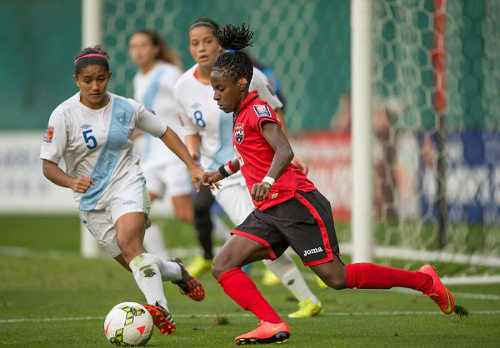 On and off the field, Cordner has adapted well to life in Paraguay and has enjoyed an inspired start to her maiden South American adventure by so far scoring 16 goals in seven league games and two goals in the Copa Libertadores group stages.
According to the 2014 CONCACAF Women's Player of the Year nominee, up to now, the experience has been a thrilling one.
"It's been going great thus far," she said. "It's very different but nothing that I can't handle. They wanted me to come here and score goals and that's just what I'm doing."
On Saturday night, however, despite her best efforts, defending Copa Libertadores Femenina champions Sportivo Limpeño slumped out of contention for a semi-final spot.
The draw with Forbes' Independiente Santa Fe team meant that, although Sportivo Limpeño still have one game remaining in the group stage, they mathematically cannot qualify for the semi-finals.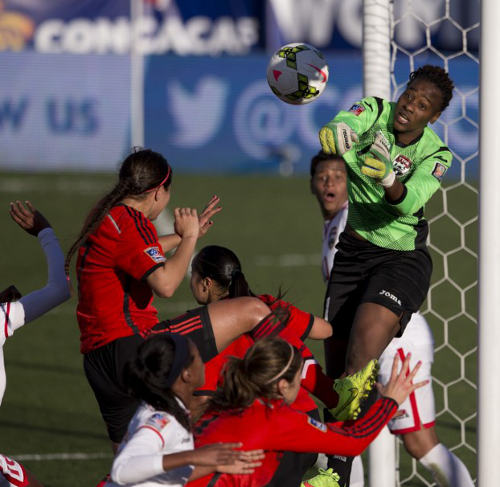 Forbes will be hoping that T&T will have at least one representative in the latter stages of the tournament. If she can help her side secure a favourable result versus group leaders Corinthians/Audax of Brazil in Asuncion today, that will do the trick
If other results go in their favour, another draw would see Independiente claim the last semi-final spot as the best second-place finishers among the three groups. However, all three points would earn them an automatic semi-final place.
If Forbes can produce the heroics for her team en route to the finals, it will leave the Plymouth native well poised to become one of Trinidad and Tobago's best-ever female football exports.
She has already etched her name into the history books by becoming the first Caribbean player to be part of a Copa Libertadores women's team and she went one better when, in her debut season with Sportivo Limpeño last year, her club lifted the coveted title.
In 2017, she joined Bogotá-based club Independiente Santa Fe for the inaugural Colombian Professional Women's Football League and led the team to the championship crown on the back of 10 clean sheets in 16 games.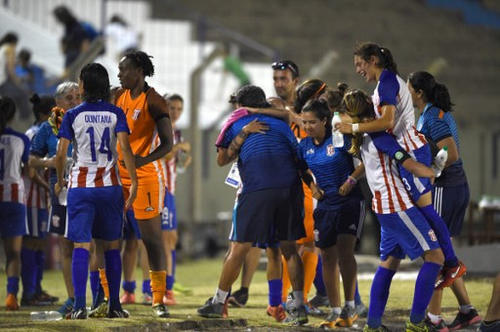 It was the Colombian league title earned Santa Fe a spot in the 2017 Copa Libertadores Femenina which kicked off on 7 October.
She says that the achievement has many in her circle confessing their admiration.
"I feel incredible and overwhelmed to be a part of history once again," Forbes told TTFA Media in July.
"It is such an amazing feeling to play in the first professional women's league in Colombia and to finish the league as part of the team that won the title. I was also the first goalkeeper to go five games without conceding a goal, which they said was some form of record.
"I am thrilled at the moment."
As luck would have it, Forbes' Santa Fe and Cordner's Sportivo Limpeño were put into Group C alongside Corinthians/Audax and Bolivia's Deportivo ITA.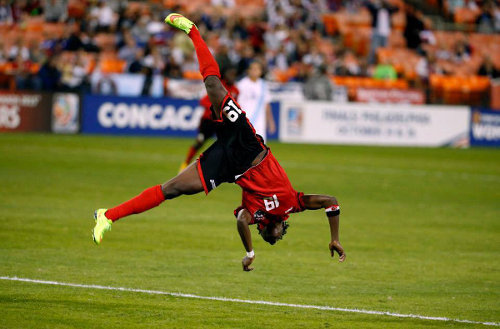 Cordner revealed that, had things been a little different, she would have been lining up alongside Forbes at Sportivo Limpeño in 2016 as opposed to joining FC Dallas Women in their debut season in the WPSL in the US.
"I was supposed to go (to Sportivo Limpeño) at the same time as Kimika but it was too late for me at the time… but then they messaged me when I was still at Dallas and asked me if I was willing to come and play and I was like 'Yeah, I would take the opportunity to come and play'."
Almost certainly, the versatile attacker's goal-scoring form for FC Dallas Women, under the tutelage of former T&T senior women's team assistant coach Ben Waldrum, ensured that the Paraguay club maintained their interest.
"Yaya" also hopes that, over time, the performances of the T&T duo will create at least an opportunity if not a demand for more players from the two-island to play in South America.
After all, hasn't her own story already demonstrated that good things come to those who wait?