Our Russia 2018 World Cup campaign is now complete and the summary of the Hex results makes for some grim reading: played 10, won 2, drawn 0, lost 8. We scored seven goals and conceded 19. Yes, NINETEEN!
Let's compare that with our statistics in 2005: played 10, won 4, drawn 1, lost 5. We scored 10 goals and conceded 15. We will come back to these stats in a bit. First, let's have a brief look at our last two games.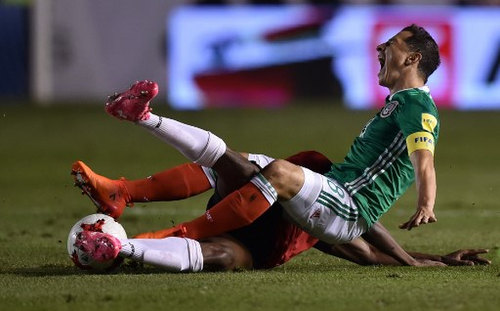 We went to Mexico already knowing we had no chance of qualifying and the manager made wholesale changes. Out went goalkeepers Jan-Michael Williams and Marvin Phillip and in came Greg Ranjitsingh, Glenroy Samuel and Adrian Foncette.
There was still no place for Andre Boucaud while Shahdon Winchester and Levi Garcia were recalled.
Kenwyne Jones appears to have played his last game for Trinidad and Tobago—at least under this coaching staff—and I will touch on him later on.
I have seen endless comments on social media about how well the boys did against Mexico. I sometimes wonder if I'm watching a different game; but I have realised that our fans have been so disappointed by this campaign that they want to hang on to even the very slightest bit of improvement.
Mexico, having already qualified, were in cruise control. They enjoyed 68 percent possession. I always read about ball possession being over-emphasised and all that rubbish but the team with the most possession usually wins.
The only time when this isn't the case is when you have a fantastic counter-attacking team that uses quick players effectively. We opened the scoring in the 65th minute with a magnificent composed finish from Winchester. This threatened to spoil the Mexican party.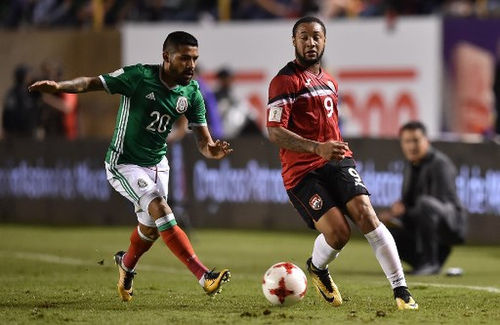 However, Mexico increased their speed of thought and passing and equalised in the 78th min through Lozano. Their build-up to the equaliser showed their technical superiority—they sliced through our midfield like a hot knife through butter.
The razor-sharp Javier "Chicharito" Hernandez reacted first to score their second following a sharp save from Foncette. Hector Herrera then added a third from a free kick which Foncette should have done better with.
The recovery from Mexico demonstrated their ability to switch gears when they really needed to; and they did so with devastating effect.
I have seen enough to believe there is some promise in Foncette and it will be an interesting battle between him and Samuel. I have told them both that goalkeeping is about concentration and consistency. I have never seen Ranjitsingh play but I'm sure that, having tasted the international atmosphere, he will be driven to compete for the number one jersey.
The build-up to the United States game was dominated by the American team's displeasure with the playing surface. There were farcical scenes of American players being piggy-backed through some ankle-deep water.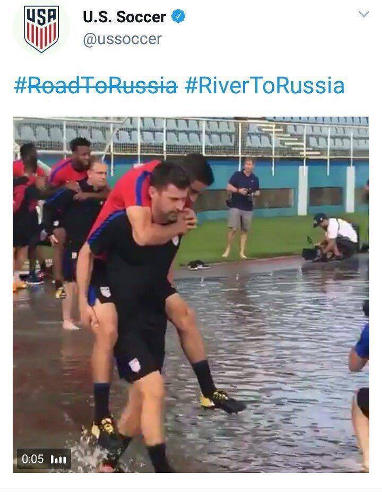 The USA's very public pre-occupation with the playing surface and the size of the stadium was very unprofessional and caused them to lose focus. They were coming straight from hammering Panama 4-0 and I'm absolutely certain they took us for granted.
It proved to be a fatal misjudgement for them.
We took the lead rather fortuitously as American defender Omar Gonzalez sliced his clearance over Tim Howard. The second goal from Alvin Jones, taken from considerable distance, should also leave Howard disappointed about being beaten from that range and angle—but take nothing away from the strike; it was tremendously hit.
The imperious Christian Pulisic pulled a goal back for the Americans and tried to inspire his lacklustre teammates but to no avail. This boy is only 18 and he is a real talent. The Americans have a gem on their hands but this is an ordinary American team. They're very arrogant and my former teammate Shaka Hislop summed them up brilliantly.
I have read on social media that we played so well. I'd say that we did okay. This game was a dead rubber for us with absolutely no pressure to win or even get a result. It's the perfect game to give a young player a chance as it's competitive but without undue pressure.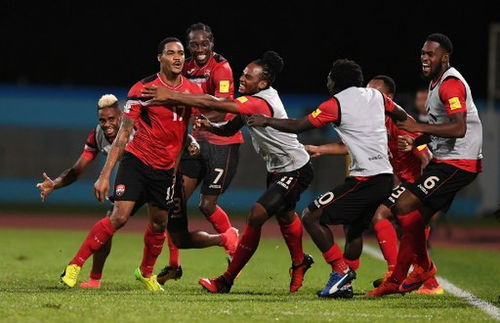 I need to make this perfectly clear: the result against USA does absolutely nothing to change my view about how poor we are as a team, as the stats and table do not lie. I am still trying to figure out what our style is. What is our game plan?
Former coach Stephen Hart had a clear philosophy. He wanted his team to try to play and attack. The problem Stephen had was that we just don't have the players to do that well. We lack genuine quality in the right areas.
I'm not sure what Dennis Lawrence's philosophy is. All I can say is that we conceded nearly two goals per game during this campaign so the first port of call should surely be to make sure we are very hard to beat. Teams score on us so easily that it's a joke.
We also scored only seven goals in 10 matches, so that tells me we are either not creating enough chances or  cannot take our chances. We are terribly deficient in both areas.
I have watched these games over and over and I'm not sure if these players were really drilled enough on having a good defensive shape. At this moment, we cannot compete on a technical level with the best in CONCACAF.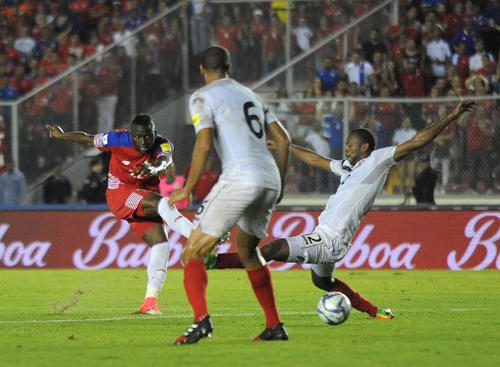 We cannot possess the ball better than them—except for when we played Costa Rica at home (under Hart) when we had marginally more possession. We are not compact enough when we don't have the ball and, as far as I'm concerned, we have played many games by guess; not by design.
So where do we go from here?
One thing is certain: the Americans would ensure they qualify for the next World Cup. They would devise a comprehensive plan to ensure they are back among the top three teams in concacaf.
Mexico, Costa Rica and now Panama are going to the World Cup so their football will be in a confident place. Honduras are in the FIFA Play Off and may very well qualify as well. They also had a fantastic Olympic campaign in 2016, so they have a talented group coming through.
Jamaica are steadily improving and Haiti are such an athletic team. We better pray Haiti don't get proper funding because Haitian football will really kick off then.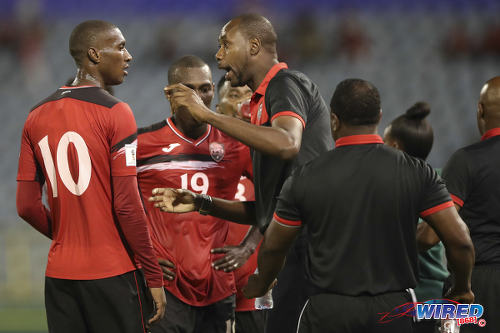 And what are we going to do? Should Dennis remain in the job? Can the Trinidad and Tobago Football Association (TTFA) get its finger out and really begin to lead and plan effectively?
On the one hand, I want to give Dennis the benefit of the doubt. But on the other hand, I haven't seen enough evidence of some basics being done in the games he has overseen. I always say to give a manager a chance to implement his methods and philosophy. But, if I'm honest, Dennis is very lucky he hasn't been sacked. He has lost a lot of football matches and football is a result-oriented business.
He is a young manager so hopefully he would've learned valuable lessons.
In 2005, Leo Beenhakker made us difficult to beat so that always gave us a chance to nick games. We always stayed in the game. He had a clear plan which ultimately worked. He assessed the situation when he came in and executed to near perfection.
There is also too much indiscipline within Lawrence's squad—too many suspensions and all that rubbish. Some of them should be ashamed of their amateur attitudes.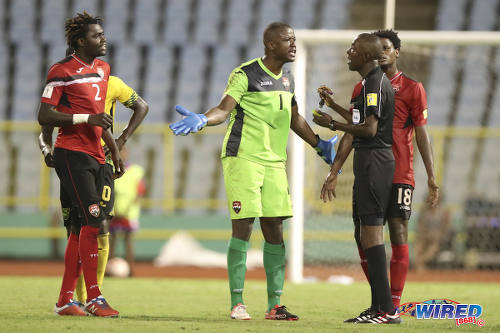 These players shouldn't be let off lightly as they are not learning quickly enough through the experience of playing international football.
We are also crying out for a goal scorer, so the various academies need to get to work. We need another Stern John.
Kenwyne Jones has never been a prolific goalscorer so, with that in mind, I never expected him to score many goals during this campaign. I expected Hart and Lawrence to utilise his strengths much better.
Kenwyne is six foot two and weighs maybe 85-90kg. That's a nightmare for any defender, more so some of these CONCACAF defenders. Beenhakker managed to get the best out of Kenwyne. I could remember seeing Leo having numerous chats with him, motivating and reminding him of how much potential he had. Wim Rijsbergen used to do the same.
I just think our coaches failed in not getting enough from him. It's unfortunate as I think he should still play a part in the future. I always said that Kenwyne was not the issue when they were calls for him to be dropped.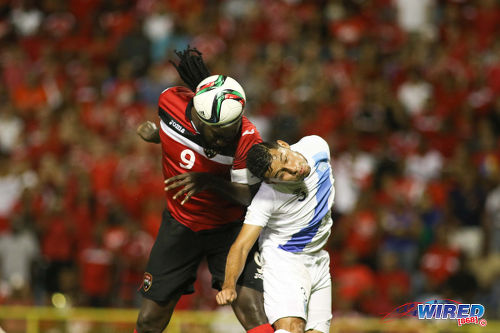 We can all see the glaring issues which we have had—it's not Kenwyne's fault we lacked discipline, were technically average and tactically poor. It's not his fault we defended like dodos.
And that takes me to our goalkeeping, which has to improve as well. It's not consistent enough. Lawrence made a change which makes me wonder if he suddenly didn't rate Jan-Michael and Marvin Phillip or if he thinks Foncette, Samuel and Ranjitsingh are a better bet. The latter three are in prime position to fight for that coveted number one spot.
As for the TTFA, they are historically inept and continue to fit that description right now. David John-Williams makes baffling decisions and the next TTFA elections will be huge. A leader needs to step forward.
Private businesses and various potential sponsors continue to shun the TTFA and we have to ask why. Trinidad and Tobago's football is in desperate need of financial assistance. We need a lot of money to get programmes going but, most importantly, we need the right individual to lead us into the next campaign.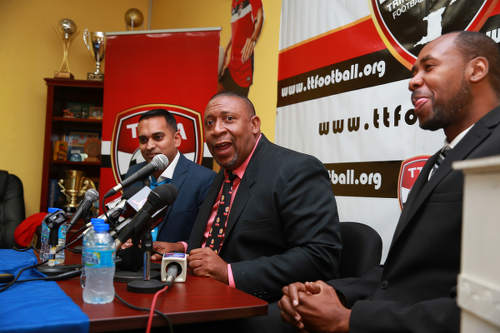 We need strong youth teams and qualifying for the Under-17 and Under-20 World Cup and the 2020 Olympics must be a priority.
I'm sure that most would agree that we can slip further into the abyss if huge improvements are not made.
Our current ranking of 99th in the world can easily turn into number 120th if we are not careful. If this is not the signal to get serious, I don't know what is.