On Friday night, Trinidad and Tobago National Senior Team head coach Dennis Lawrence set an unflattering record as he oversaw his seventh straight defeat at the helm when the Soca Warriors failed to hold on to a one-goal advantage against Mexico and eventually succumbed 3-1 in World Cup qualifying action.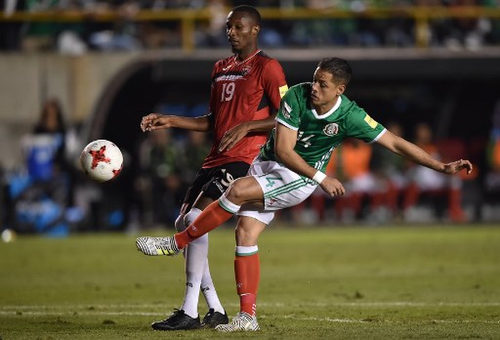 The current streak eclipses the six-match losing spell of the Trinidad and Tobago team between 1955 and 1957—although it is hard to know who should get the credit for that gloomy period, which stretched over two calendar years. The national players were managed by Sonny Vincent-Brown but, in that era, it was the captain on any given day who would select the starting team and tactics.
And Trinidad and Tobago, with former captain and goalkeeper Joey Gonsalves recently retired and attacker Carlton "Squeaky" Hinds past his best, lost three games apiece to Suriname and Jamaica.
But how does the Warriors' current barren spell of nine matches without a win—eight defeats and one draw—stack up against the country's worst runs in its 112 years as a football playing nation?
Wired868 rummaged through the archives for Trinidad and Tobago's five longest winless streaks and spoke to former players and administrators Everald "Gally" Cummings, Selby Browne, Alvin Corneal, Edgar Vidale, Clayton "JB" Morris and Leroy De Leon to get the stories behind them: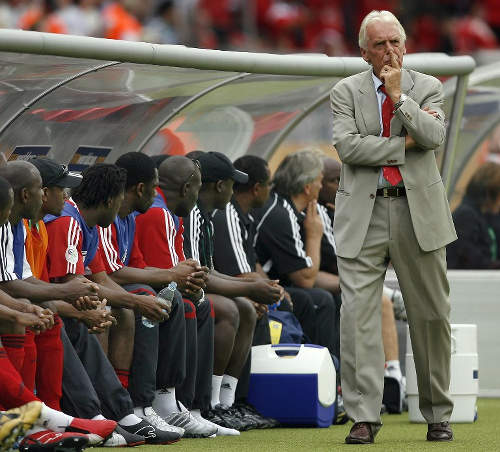 5. Leo Beenhakker and Wim Rijsbergen. Eight winless matches with three successive defeats.
Sequence: 10 May 2006 to 9 September 2006. D-L-L-L-D-L-L-L. (Competitive matches in italics).
Opponents: Peru [H] 1-1, Wales [A] 1-2, Slovenia [A] 1-3, Czech Republic [A] 0-3, Sweden [N] 0-0, England [N] 0-2, Paraguay [N] 0-2, Japan [A] 0-2.
The year 2006 will forever be fondly remembered  by Trinidad and Tobago fans although the actual 'win column' was pretty bleak—unsurprisingly when you look at the quality of the opposition.
Former Netherlands and Real Madrid coach Leo Beenhakker began his Germany World Cup preparations with a straightforward 2-0 friendly win over Iceland in London followed by a 1-1 draw against Peru in Port-of-Spain. But, once the serious business of the European pre-World Cup camp got underway, Trinidad and Tobago soon realised the weight of the task ahead, as they lost three successive internationals against Wales, Slovenia and Czech Republic.
Of course, Beenhakker was in experimental mode. Against Slovenia, for instance, Dwight Yorke played as a sweeper behind a four-man defence—the Dutchman returned the former Manchester United hitman to midfield in time for the showcase tournament, which the Warriors started with a goalless draw against Sweden.
A late roguish goal by beanpole striker and part-time hairdresser Peter Crouch sank Trinidad and Tobago in an eventual 2-0 loss to England while the Warriors then fell 2-0 to Paraguay in Beenhakker's final match in charge.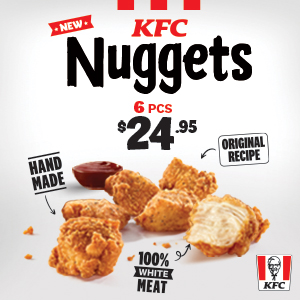 Beenhakker's assistant, Wim Rijsbergen, stayed in Port-of-Spain to continue the job and his opening game, away to Japan, stretched the winless run to eight matches—although, to be fair, hardly anybody was complaining at the time.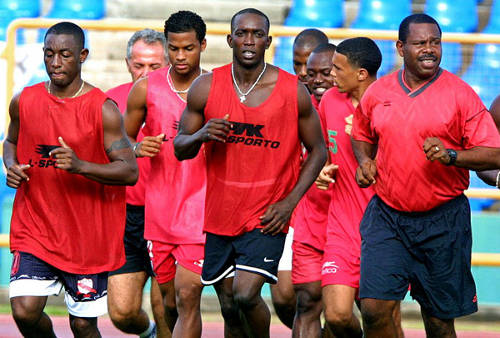 4. Zoran Vranes and Sebastian de Araújo. Eight winless matches with four successive defeats.
Sequence: 28 July 1996 to 21 December 1996. D-L-L-D-L-L-L-L. (Competitive matches in italics). 
Opponents: Honduras [A] 0-0, Panama [A] 0-1, Costa Rica [H] 0-1, Guatemala [H] 1-1, USA [A] 0-2, USA [H] 0-1, Guatemala [A] 1-2, Costa Rica [A] 1-2.
Compared to Zoran Vranes, Tom Saintfiet got an eternity to prove himself as National Senior Team coach. The Montenegro-born Vranes helped Trinidad and Tobago sweep through the first qualifying round with a 12-0 aggregate win over the Dominican Republic but, after a friendly tie with Honduras and a loss to Panama—both away—and a World Cup semifinal round qualifying home defeat to Costa Rica by a miserly 1-0 margin, then TTFF special advisor Jack Warner pressed the panic button.
It would seem to have been an extreme decision, even if one ignored the fact that Trinidad and Tobago have never beaten Costa Rica in a World Cup qualifier. But, to make things worse, Vranes was without the inspirational duo of Dwight Yorke and David Nakhid while team captain Russell Latapy was injured and replaced after just 45 minutes.
Warner recruited Brazilian Sebastiao Pereira de Araújo as his new head coach but, after a 1-1 draw against Guatemala in Port-of-Spain, Trinidad and Tobago lost their next four matches in succession to finish with just one point from a possible 18.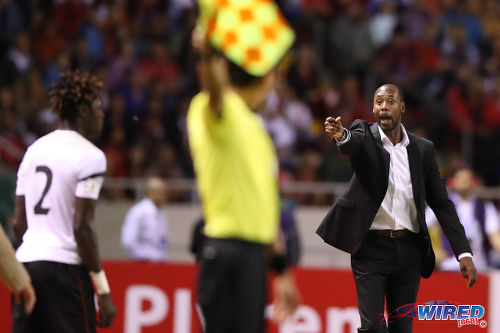 3. Dennis Lawrence. Nine winless matches with seven successive defeats.
Sequence: 8 March 2017 to 6 October 2017. L-D-L-L-L-L-L-L-L. (Competitive matches in italics).
Opponents: Mexico (H) 0-1, Grenada (A) 2-2, United States (A) 0-2, Costa Rica (A) 1-2, Ecuador (A) 1-3, Jamaica (H) 1-2, Honduras (H) 1-2, Panama (A) 0-3, Mexico (A) 1-3.
Dennis Lawrence, a first-time head coach, started off well enough with a breezy friendly win over Barbados and a 1-0 World Cup qualifying win over Panama in Port-of-Spain.
He could claim to be unlucky too in his first loss, as a Joevin Jones item was incorrectly ruled out for offside in a 1-0 defeat to Mexico at the Hasely Crawford Stadium.
But, once his team suffered its first defeat, Lawrence simply could not recover the winning habit with an arguably traumatised team that had lost two head coaches—Stephen Hart and Tom Saintfiet—in the space of three months.
An away friendly against Grenada should have been straightforward enough but the Soca Warriors drew 2-2 and it all went downhill from there as Lawrence's troops lost a record seven straight games thereafter—two of them at home, where they fell 2-1 to an understrength Jamaica team and Honduras.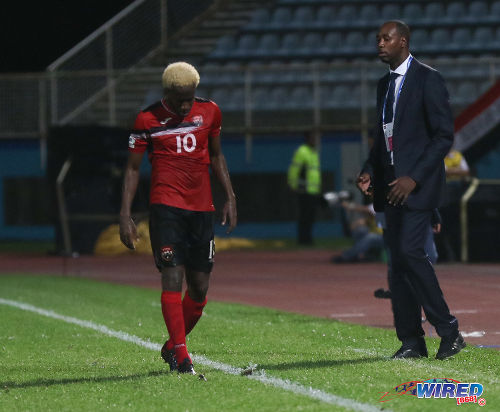 It did not help to learn that the TTFA had not paid its players for at least three quarters of their winless sequence; and there was some dark humour to be had when full-back Aubrey David and forward Jamille Boatswain offered to waive their international match fees after being caught playing minor league football—after all, the local football body had not paid them in months.
A measure of the off-the-field issues that plagued Lawrence's time as head coach can be found in the lead-up to their do-or-die home match with Honduras on 1 September 2017.
The David John-Williams-led TTFA controversially moved the match from the Hasely Crawford Stadium in Port-of-Spain to the Ato Boldon Stadium in Couva—a ground that was half the size of the initial venue and blighted by traffic issues—and cut the quota of complimentary tickets for his unpaid players. Another cock-up saw key defender Sheldon Bateau arriving from Kazakhstan barely 48 hours before the start of the fixture while Honduras might have won the match via a protest anyway as a lighting tower malfunctioned before kick-off.
Despite holding the unenviable record for the longest run of defeats in Trinidad and Tobago's history, Lawrence said he felt no pressure whatsoever. His predecessors would have envied his job security.
After two successive Gold Cup qualifying defeats against Suriname and Haiti in Couva—both in extra time—Saintfiet jumped before being pushed while Hart got his marching orders after three straight losses to Martinique (away in extra-time), Costa Rica and Honduras (away).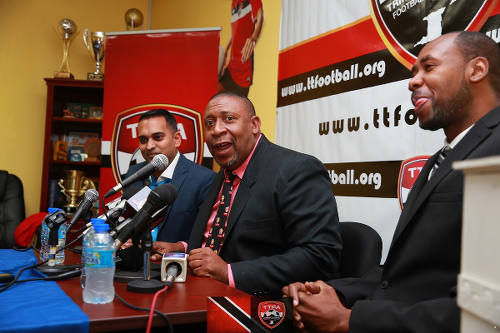 2. Roderick Warner. Twelve winless matches with three successive defeats.
Sequence: 3 March 1985 to 18 August 1985. L-D-D-D-L-D–L-D–L-L-L-L. (Competitive matches in italics). 
Opponents: Canada [H] 1-2, Guadeloupe [A] 1-1, Panama [A] 0-0, Panama [A] 1-1, Costa Rica [A] 0-3, Costa Rica [A] 1-1, Suriname [H] 0-1, Suriname [A] 0-0, USA [A] 1-2, USA [A] 0-1, Costa Rica [A] 1-3, Suriname [H] 1-1.
The exodus of local talent to the United States' NASL professional league created friction with the TTFA at the time but also led to improved treatment for players. The likes of Everald "Gally" Cummings had successfully lobbied for professional players to be paid to represent their country for the first time while, roughly five years later, Russell Tesheira was spokesman for the local amateurs, who argued that their time should also be worth something.
It led to a situation where, by the mid-70s, foreign professionals received TT$1,500 per month for national duty while local amateurs got TT$300—when they could get then general secretary Jack Warner to honour the commitment, of course.
But when the likes of Cummings, Steve David, Warren Archibald and Wilfred Cave retired, the deal died with them. By 1985, it was a totally amateur national team—including a fresh-faced Clayton "JB" Morris and Brian Williams—with QRC's PE teacher, Roderick Warner, as head coach while, as reward for representing their country, players rarely got more than a box of chicken and chips and a soft drink.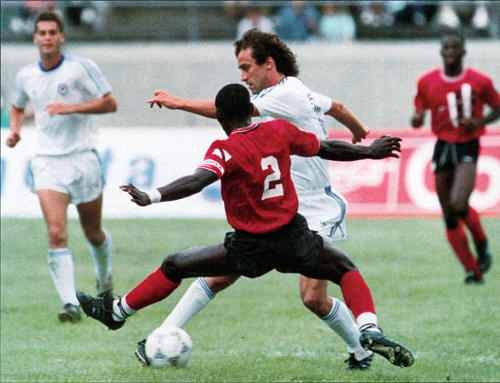 According to Morris, when a request was made for remuneration the dismissive response from TTFA staff member Richard Groden went this way: "Allyuh getting a plane ride; what allyuh want again?"
Added to the unprofessional nature of the set-up, the TTFA sold its right to play home matches which forced the team to play two away games against Costa Rica and the United States. The returns in that short-lived 1986 World Cup qualifying campaign were three losses and one draw.
Warner [R] didn't have much luck in friendly matches either—and the team played to six draws and as many defeats in a 12-match stretch.
"One day, we came off a plane and the TTFA gave us a form to fill out about what we thought of our coach," said Morris. "We were supposed to put in the information and hand it unsigned. We did that and, about two weeks later, they told us our new coach was 'Gally' Cummings."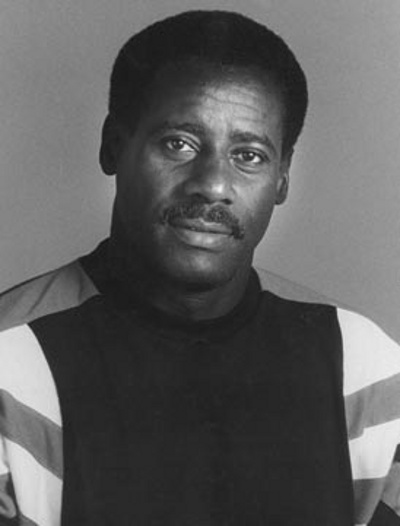 1. Claude "River Vine" Maurice and Ken Henry. Twelve winless matches with two successive defeats.
Sequence: 2 December 1969 to 30 December 1971. L-L-D-L-D-D-D-L-D-L-L-D. (Competitive matches in italics). 
Opponents: Netherland Antilles [N] 1-3, Costa Rica [A] 0-5, Mexico [N] 0-0, Suriname [A] 2-3, Netherland Antilles [N] 1-1, Guyana [A] 1-1, Guyana [A] 1-1, Venezuela [A] 0-1, Honduras [H] 1-1, Mexico [H] 0-2, Haiti [H] 1-6, Cuba [H] 2-2.
The 1969 CONCACAF tournament in San José, Costa Rica was a period of change in  Trinidad and Tobago's football as veteran standouts like Alvin Corneal, Sedley Joseph and Tyrone De La Bastide all announced their retirement in quick succession.
Inexplicably, the TTFA also withdrew invitations for the the NASL trio of iconic 28-year-old goalkeeper Lincoln "Tiger" Phillips, 25-year-old defender Victor Gamaldo and 25-year-old forward Gerry Browne after the Washington-based players asked for return tickets and match fees.
Leroy De Leon, Everald "Gally" Cummings and Wilfred "Bound to Score" Cave were all 21 years old while Warren "Laga" Archibald was 20 but they were already excelling as professionals in the pre-Pelé NASL competition. Unlike Phillips, Gamaldo and Browne, De Leon and company were already in Trinidad awaiting contract renewals from their North American employers, which made their involvement less costly for the TTFA.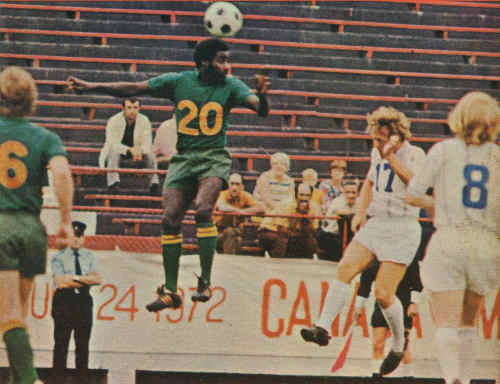 Still, the gifted young brigade's ideas about how players should be treated differed greatly from the thinking of then TTFA president Phil Douglin, who went to Costa Rica as Chef de Mission, and general secretary Eric James.
"They were eating filet mignon," Cummings recalled, "and we were eating tripe!"
"They thought management was bigger than the team," said De Leon, "and that was wrong."
When water went at the players' headquarters and Cummings had to carry a bucket of water up two flights of stairs to help his roommate, Wilfred Cave, finish his bath, the players had had enough and all hell broke loose.
The TTFA accused trainer Trevor "Burnt Boots" Smith of supposedly betraying his employers and siding with the players and ordered him to return home immediately, only for the players to insist that, if Smith left, they would all be on the same flight with him.
The football body relented temporarily but suspended the entire squad as soon as the tournament was over while Smith was banned for 15 years. The TTFA action led to Smith famously burning his football boots in Woodbrook while southern club, Point Fortin Civic, successfully filed a legal injunction to prevent the football body from victimising the players.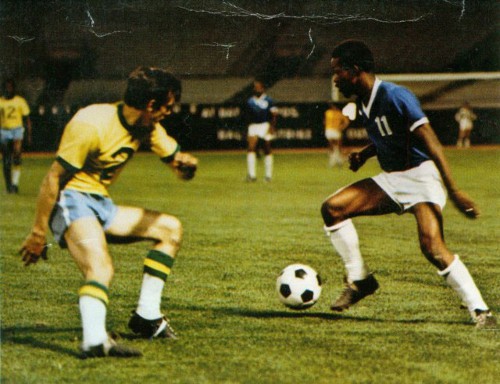 In the midst of the off-the-field drama, football was the obvious casualty as the talented squad suffered two losses and a draw in Costa Rica before going on a run of nine winless matches with a weakened, makeshift squad.
Claude "River Vine" Maurice was the tour coach in Costa Rica but did not have the respect of the players, who began to take instructions from player/assistant coach Gwenwyn Cust in mid-tournament. Once the team returned to Trinidad, Ken Henry took over but, with a weakened squad, his side went without a win in his first nine games as coach, which added up to a 12-match winless streak which lasted an entire year.
Still, they never lost more than two matches in a row. And, although Trinidad and Tobago finished second-from-bottom in the CONCACAF standings, De Leon's performances were so mesmerising that he was named the MVP of the tournament.
He still remembers how his head coach, Maurice, "congratulated" him.
"Claude told me 'is because we vote for you that you get that'," said De Leon. "Not because of my performances, eh. But because they vote for me!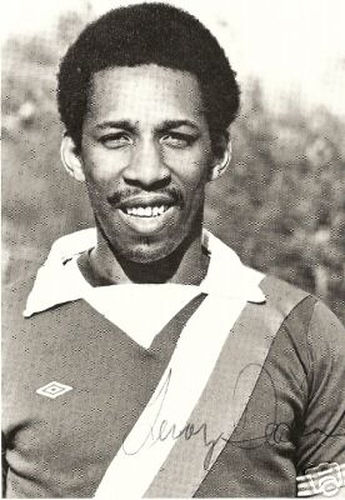 "It was just the thinking at the time that players were nothing without the management and not the other way around."
Many of the players from the 1969 outfit re-united memorably in 1973 when Trinidad and Tobago were robbed of a place at the Germany 1974 World Cup by a referee whom FIFA subsequently banned for life. But De Leon never made peace with the TTFA.
"They promised me TT$400 a month for three months to prepare for and then play in that tournament, which was TT$1,200," said De Leon. "Up to now, I haven't gotten a penny yet! So when they called me in 1973 and asked me to come and play in Haiti, I said 'what about my money?'
"They never called me back…"
The bleak period of 1969 and 1970 eventually gave way to Trinidad and Tobago's first super team in 1973—with Douglin and James giving way to Ken Galt and Jack Warner as TTFA president and general secretary respectively.
Time will tell if local football can again learn its lessons to rebound from a gloomy 2017.