A release from the Communications Department advertises the Ministry of Education's National Consultation on Education. The release, dated 15 February, 2016, identifies the amendment of the Concordat as one of the items on the agenda.
What!?!? Amend the Concordat? Absurd! Preposterous!! Why? Because concordats, once signed, cannot be amended without the permission of the Vatican.
The Vatican, remember, is not simply a religious power but a state within a state. In other words, once we sign a concordat, we are not just guaranteeing continuing freeness to the country's Catholics but we have also given another country the right to dictate to us, to tell us what to do.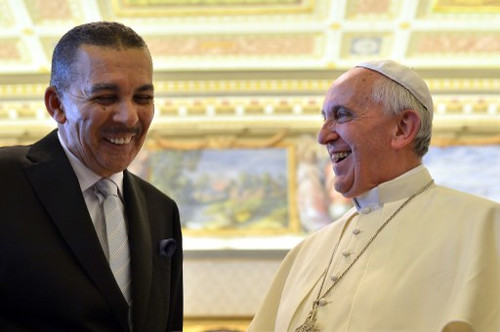 Talk about eating your cake and having it!
Concordats are a fascinating area of study, fascinating and disturbing. You would do well to spend some time reading up on them. I guarantee that you will not regret any effort made to do so. I would say that the fact that concordats even exist is absurd; that there are at least 200 of them in existence worldwide is nothing short of preposterous.
What, then, is a concordat? It is an agreement between a governing nation and the Roman Catholic Church, guaranteeing the latter certain privileges such as state funding and the freedom to practise its religious beliefs with impunity, even if it means protecting criminals who have confessed their crimes in the confessionals.
In our case, the Concordat was signed on the issue of education, an area—as his Master's Voice has been at pains to point out in recent months here on this site—in which we have long left ourselves at the mercy of former colonial masters and lived to regret it.
The original document was signed by then Minister of Education and Culture John S. Donaldson on behalf of the Government and by Pedro Valdez, a priest of the missionary Vincentians who was then the principal of St Mary's College and the head of the denominational delegation. Significantly, this happened before Trinidad and Tobago gained independence from Britain in August 1962; reliable reports say that the Concordat was published quietly on Christmas Day of 1960.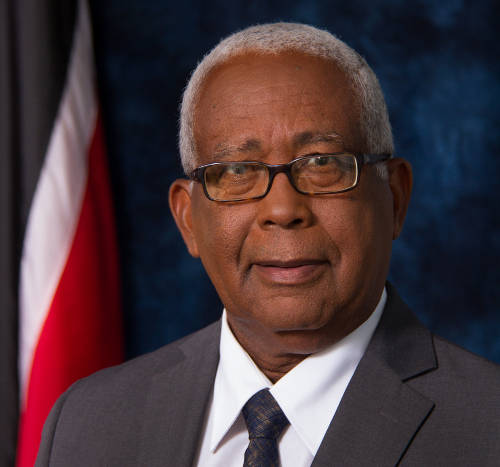 Quietly, I think, because somebody was playing dead to ketch cobo alive. And it might not have been the government.
The depths to which religious power has dug its tentacles into the state really amazes me. How could this be? Is the Protest over?
One denomination has spread itself like a bad rash—and it should really be no more welcome—working perhaps under cover of darkness, certainly working in the background to make itself into a formidable political giant throughout the world.
If we claim to be Christians, it is imperative that we follow Christ's method. Christ stood aloof from the politics of His day. He stood so aloof that it confused even His disciples who spent time arguing over who would sit on His right or His left.
Jesus himself had to tell Pontius Pilate, the Roman Governor, that His kingdom is in heaven and that if His kingdom were on earth, then His servants would not be fighting among themselves. In other words, fighting for rulership of the earth was not on His agenda and neither should it be for His professed followers.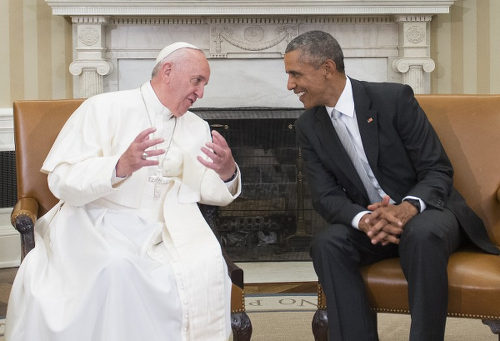 Would someone, therefore, please explain to me why the Church has been fighting so hard for centuries to secure earthly power and continues to do so even today? Why are religious entities constantly seeking to secure religious unity and political power?
Such initiatives clearly run counter to the desire for freedom of conscience. Such behaviour, moreover, is, it seems to me, patently un-Christlike.
Besides, the Good Book says, "And this gospel of the kingdom shall be preached in all the world for a witness unto all nations; and then shall the end come."
How is it that the ubiquitous Church, whose tentacles are everywhere, has yet to usher in the second coming of our Lord and Saviour Jesus Christ? Might it be because its heaven is right here on earth?
Certainly, the Church has worked hard to infiltrate—I don't think the word is too hard—governments and ensure that their bidding gets done or, at least, that its influence is felt before what has to be done is done. There are at least 20 strategies that have been known to be used by the Church to get governments to sign on the dotted line, at least one of which is directly relevant to the Trinidad and Tobago Concordat situation.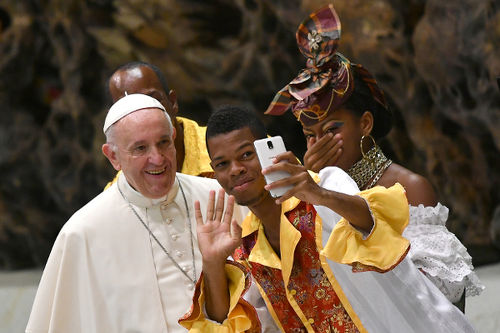 Let's call it the "Offer to share the cake" strategy because Trinbagonians are quite unable to resist cake, especially if it's of the black variety. In PriceSmart last Christmas, the baker could barely roll out the cake-filled trolley before the stampede began and they all disappeared in a free-for-all.
Central to the above-named strategy is allowing other denominations to get a slice of the cake. The consistently used trick, however, is that one denomination—no marks for guessing which one—consistently gets the biggest slice.
It should surprise no one, therefore, to discover that the Church, as per the Vatican II Council, has been actively fostering ecumenism and more Church/State agreements, more concordats.
Which may or may not explain the February 2016 media release.
Perhaps it is already too late, though; February 2016 is already more than a year and a half in the past and a lot of water has flowed under the bridge since then. But for what it is still worth, I want to urge vigilance. I say we have to watch that talk about amending the Concordat like a hawk. Left to me, we would get rid of it. I am quite convinced that anything which has the potential to adversely affect religious liberty and the freedom of conscience in a sovereign nation has no place in state affairs.
But do you think we can convince the Protestants and other various religious bodies who are getting a slice of the cake of that?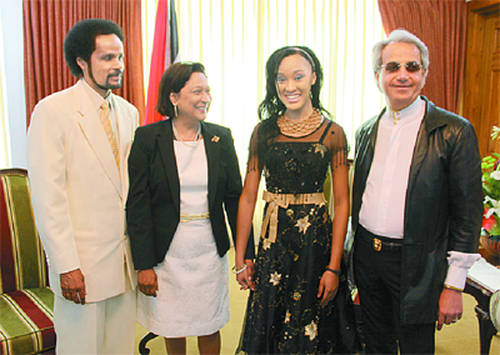 Or either Pope Francis or the Archbishop of Port-of-Spain?
Or a quarter of the countless Catholics, say, who constitute the city Cathedral's consistent congregation?
Or even simply the current Education Minister?
Let us all take heed…