You are nine games into the season and your team sits atop the TT Pro League standings with 18 points. Additionally, you have only this week been on hand to witness your veteran marksman, Kerry Baptiste, grab his 150th league goal on Tuesday night.
Surely North East Stars coach Derek King has reason to be smiling, right? Maybe a Pro League title is on the cards for him…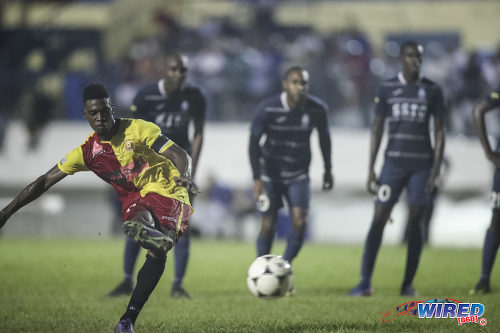 Well, not quite!
King, a former national defender, who also served as assistant coach to Stephen Hart during his tenure as "Soca Warriors" head coach, believes that local coaches—and football stakeholders—need to pull together more than ever now: in its 16th year, the Pro League, he thinks, may well be on its last legs.
King is not alone in his view; Brian Jordan, a former member of the technical staff of St Benedict's College in the Secondary Schools Football League and Point Fortin Civic FC in the Pro League, is also eager to see a body representing national coaches up and running.
"We'd love to see the League stay alive and for the clubs to get some financial help," King told Wired868. "Once that is sorted, we are playing here to win and that's our ambition. But right now, we as a league are in dire need of help.
"It's hard to see that teams can come with 14 players for a game…"
The 37-year-old King, who had his career prematurely halted by injury, was referring to last Friday when three-time defending Pro League champions Central FC showed up at the Arima Velodrome for a clash with Stars with a bare 14 players.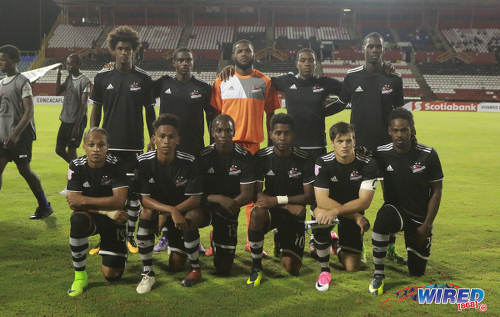 "If Central is being affected, that means other clubs are possibly being affected too," he reasoned. "We have to watch it that way. We as coaches can't just be selfish in that sense because obviously if you are building and one of the bricks higher up starts to fall, then the whole building will eventually fall.
"So it's something that we really have to check from the Pro League come right down."
The former defender struck a sombre note as he spoke to Wired868 about the shaky footing on which the League now stands and the roles which coaches, players and administrators need to play in order to put Trinidad and Tobago football back on solid ground. Because, according to King, at the moment, local football is in a near depressing state.
King's opinion seems likely not to be unpopular at this point, if the size of the crowd at the Ato Boldon Stadium in Couva for the 1 September World Cup qualifier against Honduras is any guide; a mere 5,000 fans turned up.
The whole atmosphere of the Trinidad and Tobago Football is on the down-low," said King. "When Stephen Hart, Hutson "Barber" Charles and I were with the national team, the stadium was packed for a USA game because football was on a high at that time. Now, if you get 4,000 persons out of (a capacity of) 20,000-plus, you get plenty."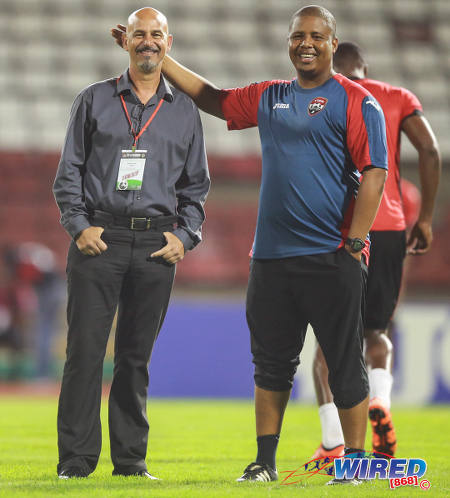 With things as unencouraging as they have been as far as spectator turnout for national matches is concerned, it would be at least naïve to expect better at the level of the domestic league.
How can the local professional league, which suffers from paltry attendance in the first instance, generate spectator viewership which can induce sponsors to throw their hats in the ring? How can the teetering league move towards sustainability and self-sufficiency and away from dependence on the government's purse?
A bridge too far, perhaps…
"It's really hard now in the Pro League to get a player and give him a salary to help his family […]," said King. "Before, a player could get $10,000 and $12,000 but that has stopped. I believe some of the players now have second jobs."
"How can we fix that?" he went on. "Fixing that is by improving the product we put out on the field to help people come and invest their money. If you don't have a good product, then nobody will invest their money as a businessman.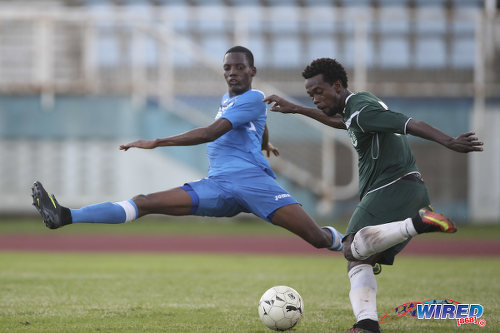 "At the end of the day, we know it's all about winning but we need to support each other as coaches, especially as the national set-up isn't doing too well. Sponsors are not on board and, in the Pro League, the subvention has stopped from the Ministry…"
Despite lauding Stars owner Darryl Mahibir for all his backing and persistence over the years, King is not putting his money on the League to last the rest of the year unless the government subvention to clubs is resumed. Along with Jordan, the Stars coach is of the view that the Pro League may need to reshape before it can move in the right direction again.
"We need some revamping. I am not calling any names but there are people who have been there for so long and things are not improving," said King. "That's the reality we have to deal with now. They need to go! We can't keep on saying we are improving and nothing is taking place […].
"We lost Digicel and Toyota [as sponsors] and yet they are saying the Pro League is getting better. The whole marketing structure is poor."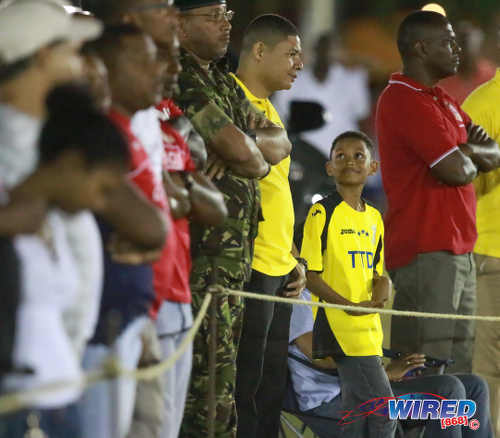 Jordan, who is also a security and software consultant, stated that he has been advocating a restructuring of the Pro League and Trinidad and Tobago Super League (TTSL) which will see a promotion and relegation system between the two.
According to Jordan, this model would prove to be more suitable and sustainable for local football as it would operate as a semi-professional league.
"Honestly, I think it would be better for the Pro League to build from scratch; I think it was built on a bad model to start with –and TTFA as well," said Jordan. "To me, you can't just expect football people to run football [because] that's just very close-minded […]. You want other ideas, other people who think differently so when you approach an issue or a problem area, you get different solutions.
"Traditionally, when sitting in a group of footballers, you get a limited scope of ideas and that's why the Pro League is in its current state."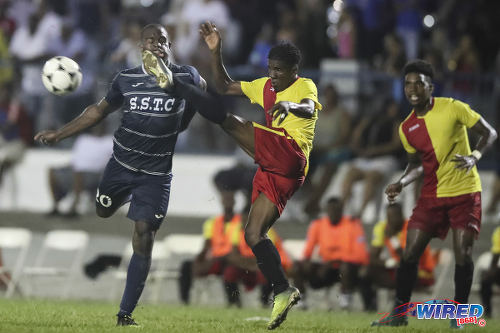 Both King and Jordan believe that coaches and administrators need to get away from the crabs-in-a-barrel mentality, which, both agree, is currently plaguing Trinidad and Tobago football and clearly hindering its forward movement.
"We need to come together and get away from all this animosity and study Trinidad and Tobago football," King told Wired868. "That's the problem. We have too much ego in football. Is who have power and that one don't like this one.
"We have to stop that. We must put Trinidad and Tobago football first […]; we as people create our own problems."
Clearly on the same page of the How to save T&T football manual as King, Jordan is doing his level best to get a national coaches' association started or, at least, to have some serious consultation about it with coaches from all over the country.
Jordan suggested that the idea for a coaches' association was solidified last year after what he deemed as the victimization of coaches Dexter Cyrus and Michael Grayson while in their posts at St Benedict's and St Augustine Secondary respectively.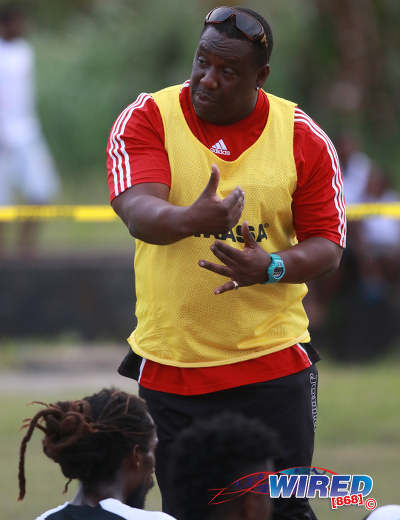 And Jordan would have experienced the drama which unfolded at St Benedict's first-hand, as he was Cyrus' assistant during a season which saw a player allegedly struck by a Benedict's team manager after a Premier Division match in 2015.
Along with Cyrus and Grayson, who is currently overseeing Trinity College East in the Secondary Schools Football League (SSFL), Jordan has reached out to Michael Du Four, Angus Eve, Keith Jeffrey and Clayton Morris among others in an attempt to get some brainstorming done about a possible association.
"People from all walks would be in that initial meeting," he explained, "but the thing is I don't want to be premature in doing it. It's for coaches who are interested to contact me so we can get the ball rolling in a proper manner."
He told Wired868 that interested coaches can and should reach out to him at nextlvlconsulting@yahoo.com. He believes that, once the response is right and all systems are go, the entity could be registered within a week.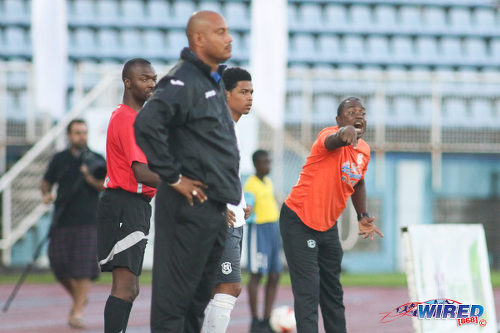 "When we only look at sending football players abroad to play and we don't look at sending coaches abroad to coach we are very short-sighted," was how he put it. "We have to understand that there are different techniques and a classroom is good for theory but it is not the place for practical improvement."
"And certainly, with the issues that would have grounded Dexter Cyrus and Michael Grayson," he went on, "they needed somebody to voice their concerns on a national level because they probably weren't the only coaches to go through that sort of victimisation."
Reporting that the Pro League coaches and southern-based coaches have already indicated an interest in adopting the idea for their respective organisations, Jordan made it clear that he is only interested in holistic progress on a national scale—not excluding Tobago.
Having already circulated a draft constitution, he is eager for the positive feedback which can help the association become a reality. However, in response to the question of whether he had broached the idea with the TTFA, Jordan replied in the negative.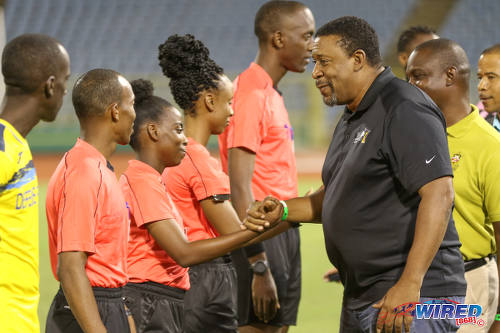 "I am mindful that, in that regard, I don't want to put myself out there," he explained, "as being the Coaches' Association person. I will want a coalition of coaches to elect a duly elected body and then and only then have consultation with the TTFA."
Jordan has laid his cards out on the table and put on his poker face; he has a King in hand. Does he have an ace in the hole?
Will he find what he needs in the rest of the pack to make it a full house?
Given the current state of T&T football, some would say, that's not asking for a great deal…