I was once told that I have the diplomacy of a sledgehammer. It was during an online discussion on religion and I was simply presenting the facts as is, with my interpretations; and with the attitude that, if it offends your religious sensibilities, well, hard luck! Get over it!
I really don't set out to offend. I am, however, blunt and direct because certain things need to be said and it's obvious that we in this country don't like to confront harsh realities. You only have to read through newspapers from the early to mid-1970s, to read certain columns and letters to the editor from that period to realise that certain issues of governance, race, sexuality, highway traffic, water problems, Tobago sea-bridge, etc, were already issues back then.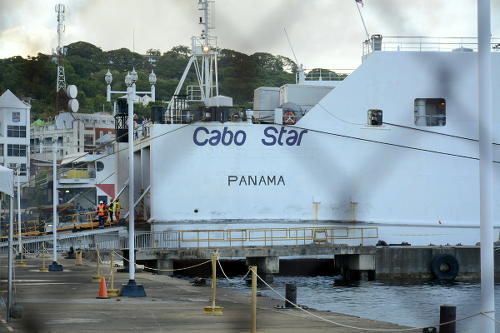 Many people didn't listen then; many others weren't forceful enough because they apparently didn't want to offend.
Well, look where we are now.
So to adapt Funny's 1987 kaiso, 55 years have gone; how yuh feel? You, the Independence Generation and the children and grandchildren you sired—including me—are you happy with how things turned out?
I'll rephrase: Yuh own up yet to the shit yuh do? Have you acknowledged yet that the more you've tried to bend up this country like a kurma trying to fit it into Western colonial notions of modernity, the deeper we've sunk into the faecal pool the British (un)consciously left behind?
Don't misunderstand me. There have always been sparks of greatness: George Bailey, Carlisle Chang, Rudranath Capildeo, Harold and Kwailan La Borde, Winnifred Atwell, Geoffrey Holder, Sonny Ramadhin, Peter Minshall, CLR James.
A few weeks ago, I sat down with two of the original 39 men who started the T&T Coast Guard on 27 August 1962. The stories they had to tell, the experiences they had cannot be priced. Like so many other things, there was such promise of what could have been if only we believed in ourselves. Many of that generation had the belief but others of that generation betrayed it.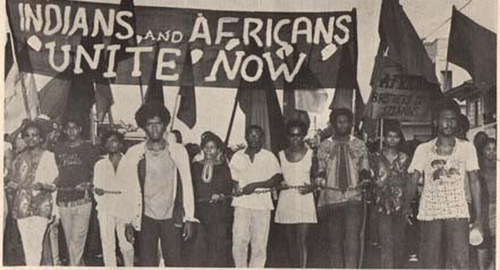 The root of many of our problems is a near religious refusal to believe we can do better, deserve better and can accomplish things bigger, older countries may want to emulate. Forget foreign recognition and validation, we've got that over and over; it made no difference.
Learned self-contempt is exactly that, learned! It is acquired, installed through a system of schooling and churching informed by deeply racist, pseudo-scientific ideas and clever divide-and-rule measures an elite minority needed to keep in place.
Harsh words, you might think, but truths which must be spoken.
Many of our educated locals meant well, did what they could to overturn the colonial system and so found ways to use that racist education system to create new possibilities. But they were almost all scarred by it one way or another and some clearly revelled in the egregious belief that they were actually British citizens.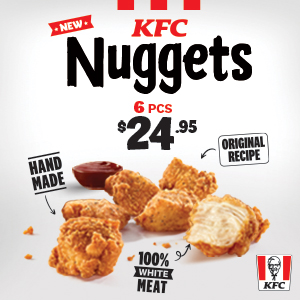 In The History of the Working Class of Trinidad and Tobago, Bukka Rennie tells us: "[T]he Creole-nationalist middle-class movement has betrayed the masses on whose backs they rode to power. Power to them was an end in itself and not the means towards social transformation of the country."
Similar observations were made by (of all people!) Raymond Ramcharitar and An Address to the Right Honourable Earl Bathurst from a Free Mulatto (1824) gives a good illustration of the thinking of that educated, "coloured" elite who frequently distanced themselves from the labouring classes that built this country until it suited them to rile (and ride) them into political action.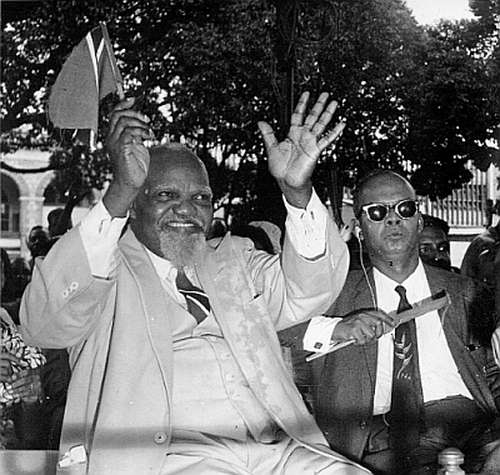 It is principally that group who, in the Bishops and the QRCs and the St Benedict'ses—my old school—and the Presentations, were made to imbibe the subjects of history, economics, geography, literature that often taught them nothing about themselves except what part of their ancestry they must reject.
Alternative narratives and indigenous types of knowledge production are—to this day—ignored if they do not conform to what emanates from the epistemological canon of the five countries Prof Ramon Grosfuguel spoke about.
Apart from the jacket and tie, all you need to know about the bankruptcy of our independence can be seen in the rainy season when, on the UWI Campus, the first place to get flooded is the Engineering Department. And would someone please explain to me why there is an ice-skating rink in Chaguaramas? Yes. An. Ice. Skating. Rink.
The concrete monstrosities on Chaguaramas and Maracas weren't enough, the snow theme displays at Christmas time aren't enough, they had to add an. Ice. Skating. Rink. No wonder we have youths who talk about "summer" and social studies books with Halloween in them.
As the late Dick Gregory once asked African-Americans: "What kinda fool is you?"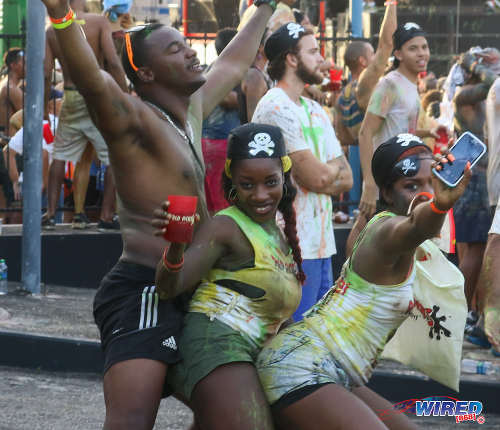 But it's not all lost; there is still hope. Little beams of light shine through all the time as the old institutions and economic structures are increasingly being seen for the hollow farces they are. But for more of that light to come through, it is going to take a serious re-appraisal of what it means to be civilised.
In my opinion, some of that rediscovery of self doesn't require much, just a re-examination of the little things with a different eye, the little things that really aren't so little.
In the book Family in Africa and the African Diaspora, Velma Pollard spoke about her experiences as a child being taught and supervised by her mother as she sat at her Singer sewing machine, a virtual institution in many Trinbagonian houses–including mine–back in the 1950s, 60s and 70s.
Wisdom passed on from earlier generations was transmitted right in that drawing room. The beginnings of cottage industries and notions of entrepreneurship–the same ones that may be coming back soon as the capitalist class get robotics to kick the labour force back to the curb–were developed right there because of that sewing machine.
Pollard also recounted how a friend of hers, who was a thoracic and cardiovascular surgeon, solved a problem surgeons at the time were wrestling with of transplanting a lung into an animal's chest based on a dressmaking problem he saw his mother solve as a boy when he assisted her on her sewing machine.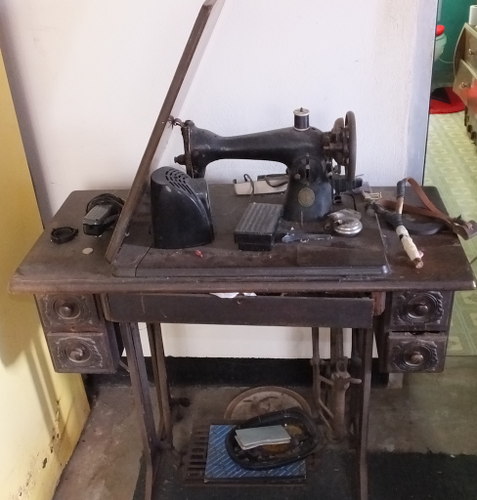 We have almost all the models we need right here; we have most of the solutions that will move us up to a different level. It's all there in the heads of our grandparents who could barely read or write; it's there in the civilisations that our ancestors came from which we have been taught to scorn.
What we lack is the self-confidence to tap into it and to tell the people who laugh when we make mistakes while doing so to f**k off, and to do it again till we get it right. Yuh think Harold La Borde didn't have defeatist detractors too?
Time and again, we've shown the world that we can create art out of rubbish; who we haven't shown yet is ourselves.
Fifty-five years have gone; how yuh feel?
But don't answer mih now; get back to me next year this time. You have enough time to check yourself and change or stay as is.
Until then, take sledgehammer in yuh m***** c**t.