Five months, four weeks, three days, two hours, one minute, one second, two ticks and one tock. As I begin to write, that's how long it has been since the last note sounded on Carnival 2017.
And at the NCC, Kenny De Silva is still chairmanning.
Now let me say right at the outset that I have nothing against Mr De Silva; indeed, the opposite is true. I think he has brought probity, transparency, accountability and sanity to the task of organizing what is arguably the most unwieldy organization in the entire country—with the possible exception of the Police Service.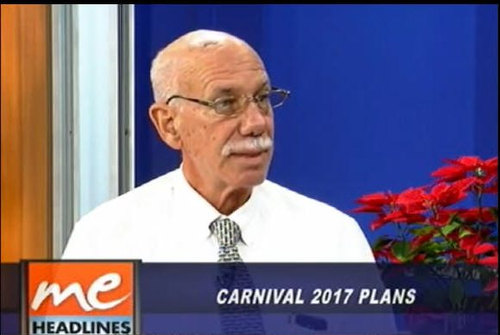 And in the days when I used to order cricket stock for my school from Kenny's, I'd get welcome discounts on any stuff I bought for myself.
But that doesn't change the price of the Kokaburra, does it? Why is a man who gave a public undertaking to step down still in the chair after almost half a year?
Are there still loose ends of Carnival 2017 to be tied up? In light of a recent NCC media release responding to allegedly misleading claims by Pan Trinbago, the answer to that question seems to be in the affirmative. Still, surely Mr De Silva's successor has already been identified. And cleared of any possible dual nationality or dubious relationship issues—although, with this bungling, recidivist PM at the helm, I wouldn't bet a balisier on that!
And given the state of the Treasury about which we hear so much week after week, surely the planning for what will necessarily be a low-budget affair next year needs to start early. If only because it will be the NCC rather than Minister Nyan Gadsby-Dolly's ministry which will have the unpleasant task of breaking the news to TUCO and Pan Trinbago and the myriad other event organisers who every year come to Government with empty caps in perennially outstretched hands.
So loose ends or no loose ends, the end of the line for De Silva should have come and gone. Let me remind those with short memories that Carnival 2017 was hardly a roaring success and Dimanche Gras 2017 was—not to put too fine a point on it—a disaster.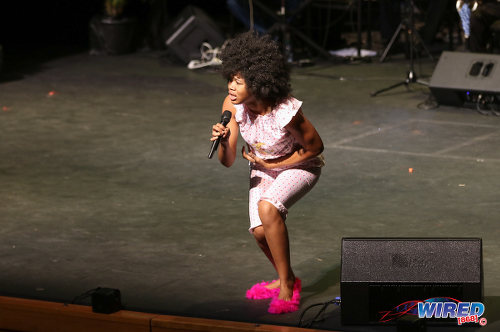 Taking a page out of Kamla Persad-Bissessar's election playbook, Minister Gadsby-Dolly declared the Carnival "quite successful" and announced that she had no intention of demanding or even requesting a resignation from the NCC Chairman, who had publicly attributed the Dimanche Gras fiasco to "glitches."
But, as I wrote at the time: "A glitch (…) is either 'a sudden, usually temporary malfunction or fault of equipment' or 'an unexpected setback.' What happened to Aaron "The Voice" St Louis at the International Soca Monarch Finals was a glitch; at the Savannah, we had a flop, a colossal cock-up, a calamity, a debacle, a disaster, an embarrassment, a fiasco, a national disgrace, all of the above?—(…) But it was emphatically not a glitch, singular or plural!"
Chairman De Silva manned up and, taking one for the team, told the Express that he would resign. That was on the Thursday after Carnival.
Full six months later, Mr De Silva is still chairmanning.
It is a bit of a surprise—to me at least—that we have heard nothing on the issue from Fixin' T&T. Might it be that the organization refuses to get its hands dirtied with the kulteer? Or did the organization also at some stage take big-money orders to Kenny's?
Why would he, oops, they not yet have issued a media release reminding Mr De Silva of his promise and calling on him to honour it? Is he, double oops, are they convinced that half a year is not adequate to tie up loose ends?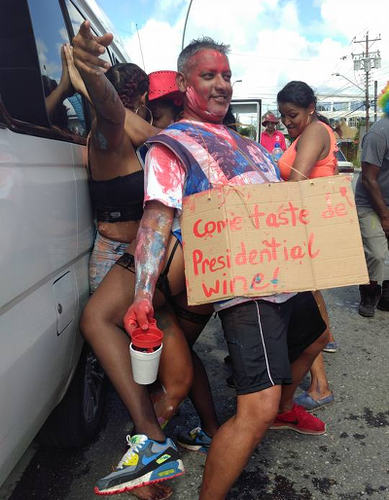 Anyway, my real concern is for Carnival 2018. Even today's lame calypsonians who allowed a stale Chalkdust to best them should be able to make mas with the sea bridge-Superfast Galicia-Cabo Star-Ocean Flower-Watson Duke saga and the CJ-JLSC-Marcia Ayers affair.
Expect the Education Minister to get some wood too, which, if he is to be believed, is one of his areas of expertise.
Town say kaiso is a PNM ting and calypsonians doh sing bout PNM sins. But it would be a major surprise if a handful of them don't take a turn in the tail of Sinanan (Rohan) and alleged sinner Anand Ramlogan.
And thereby incur the wrath of Sat Maharaj who will say that it's not the race for the crown that inspired the venom in those songs.
Soca, too, will, I have no doubt, again be able to hold its own, skilled as it is in making something singable out of nothing.
But will the panmen, still unpaid after last year, be willing to run the risk of adding 2018 debt to outstanding 2017 monies? Or will they do it for love of country?
Dane Gulston, please give Wired868 a call and let us know what the current mood is.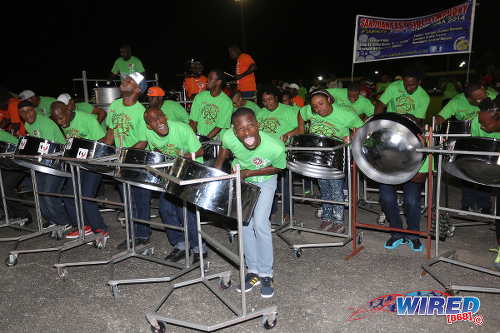 Finally, after the collective howl of painful protest when he stepped on the wrong corns last year, will Brian McFarlane damblay some version of his black and white mas in 2018? Or will he fall back on the good old 'Carnival is colour' cliché? The likelihood is, I reckon, that, after last year's cutarse from what he probably sees as Carnival small fry, he will call that (Peter) George and keep himself to himself next year.
All of that said, I think I understand now why Gadsby-Dolly refused to ask De Silva for his resignation. Which mad Trinidadian, to adapt Ralph Maraj, would salivate at that?
So it looks as though the current technically-resigned-but-still-on-the-job chairman is going to hang around until 2018. At least.
That being the case, I wish to make one simple request of him. All this bungling and all this kangkatang really is much more characteristic of this current PNM administration than the one the UNC replaced in 2010.
So, Mr De Silva, for as long as you continue to occupy your current position, would you mind if, out of respect for the dearly departed, we in Wired868 henceforth refer to it not as chairmanning but as chair-rowley.