You have paid a "pardna" for tickets for you and your family of five. But with just over quarter of an hour to go before the start of the crucial, potentially pulsating Hero CPL Knight Riders vs Patriots match-up at the Queen's Park Oval, you are still outside the venue. Ticketless.
That was the predicament in which "Gentle Giant" found himself as Pardna was a no-show. But "Gentle Giant" is a cool customer and he showed no signs of impatience.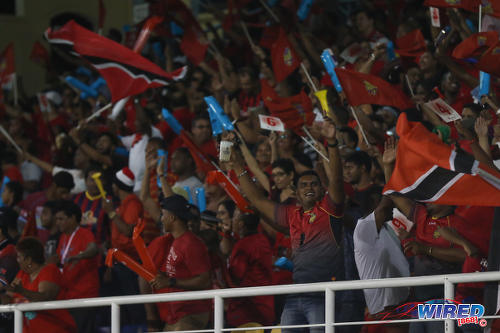 "He has to come with those tickets, man," Gentle Giant told me. "He has to! We've been waiting since six o'clock. He has to come, man."
Well, I thought to myself, if Pardna is a Trini, good luck with that.
Two scalpers got into a brief argument after a ticket sale gone sour. One protested loudly, claiming that the other was "trying to outsmart mih."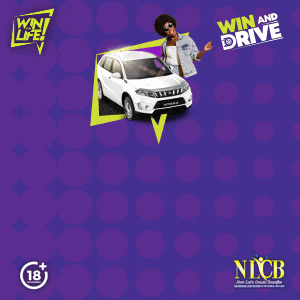 "I call you to cut you in on a deal and daiz wha you do me, boy?" he asked his dreadlocked partner in crime over his shoulder as he stormed angrily away.
"I will make it up to you with the next sale, boy," Ras apologised, his metaphorical tail between his legs.
As I left the conflict and made my way into the Oval, it occurred to me that GG was likely to be conflicted tonight; he had confessed that his favourite player is Chris Gayle and he had really come to the Oval to see a Gayle Storm. But he was a Trinbago Knight Riders supporter all the way.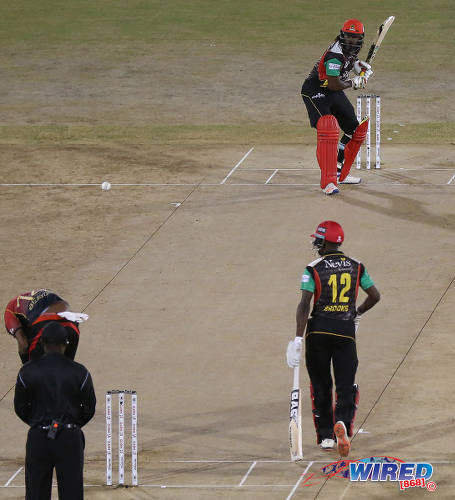 Such is his affection for Gayle, he told me, last year he was shown out the Oval door by the police, having "let loose" after the power-hitting opener had destroyed Sulieman Benn and the Trinbago bowlers en route to a rapid century.
Not tonight, though! No infrastructural damage, no gusty winds, no gale. Champion off-spinner Sunil Narine accounted for him early, caught at slip by DJ Bravo for just four.
"We get the big fish," Ashton J beamed at me in the Cyril Duprey Stand.
I wondered whether Gentle Giant had got inside in time to see the former Tallawahs skipper on his way back to the pavilion. Or if, listening on the radio, he had just torn up his tickets and gone back home.
Either way, I was glad I was no longer next to him.

On the inside, the Knight Riders players were receiving stiff competition for the title of Hero of the Night. Both Batman and Spiderman were in attendance while Duck Man had reappeared as well.
Yes, Ducky's yellow suit was causing pandemonium in the Carib Stand.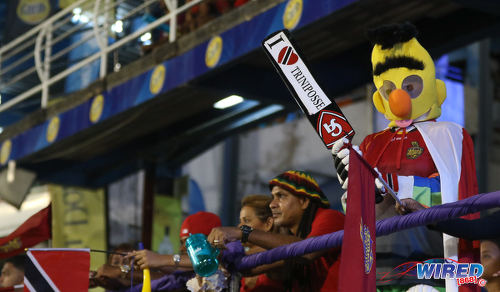 No pandemonium on the field, though, among the St Kitts and Nevis players. Unperturbed by Duck Man's antics, they rallied on like true patriots after Gayle's dismissal and managed to post a very competitive total of 158 for 7.
Shamarh Brooks showed he was an adequate replacement for the aggressive but absent Trinidadian Evin Lewis at the top of the order. And he was ably assisted by Jonathan Carter, whose 31 was six runs short of his own score.
Crowd favourite and Trinbago adopted son Shadab Khan got no special treatment from the Patriots because of his imminent departure. In his farewell performance in Trinidad this season, his four overs went for 41 runs, easily his worst figures so far.
Shadab's spin twin Narine suggested that there was some kind of telepathic understanding between him and his skipper DJ Bravo, who gleefully took the slip catches that earned the off-spinner his two scalps.
With DJ pulling out his best dance moves, a few spectators wondered if Narine was saving his energies to try to repeat his heroics from the Tridents match.
"You feel Sunil bring back the garlic head he had in his pocket the other night?" Jerome, a young man who appeared quite knowledgeable about the game of bat and ball, enquired cheekily.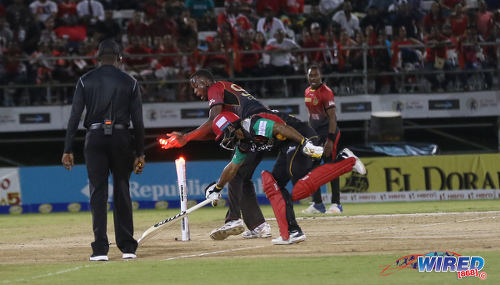 He didn't have long to wait for his answer, Narine going caught by Mohammad Nabi off the bowling of Carlos Brathwaite in the second over.
As a teenager, perhaps a Narine fan, busied himself on his phone, the no-nonsense lady behind me pulled him up: "Young man," she asked sternly, "you come here to watch cricket or to be on your phone?"
"He texting his girlfriend," Ashton intervened, grinning from ear to ear. "Or at least I hope so."
"Thank you very much, Bravo!" a spectator near the railing exclaimed after Darren Bravo's tortured 11-ball stay at the crease was mercifully cut short when he lobbed a simple catch to cover.
"This is not Test cricket; you not auditioning for Cameron and them here," someone advised.
As the run chase intensified and the required rate rose, a few desperate fans suggested that TKR might need some help from the Patriots' Trinidadian leg-spinner Samuel Badree.
The economical Badree didn't get the memo, though, getting rid of Colin Munro and Shadab in consecutive overs.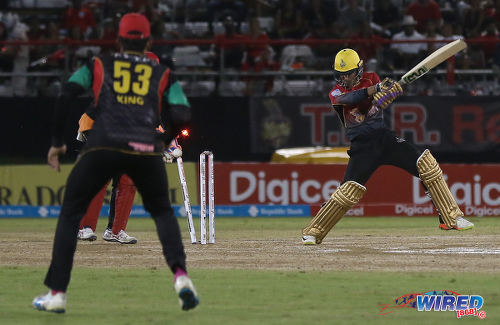 "We need a Frylinck over," Jerome said, nudging me in the side.
With 50 required from the last four overs, Denesh "Shotta" Ramdin and the most popular DJ in the house set about taking TKR home.
"Brav-nooo!"
The TKR skipper had to depart, brilliantly run out by Hasan Ali.
It was up to the "Shotta" and, not for the first time, Barbados' Javon Searles.
The pair delivered. In style!
They gave Carlos "Remember the name" Brathwaite a taste of his own medicine in the penultimate over, taking almost 20 runs off it.
Vivian, talk nah!