Many people who frequent the social media, in particular Facebook, would by now have seen the pictures of a person dressed in a uniform which closely resembles that worn by members of the Trinidad and Tobago Police Service (TTPS).
He was entering a vehicle which appears to be one from the fleet owned by the TTPS, carrying what might well have been imported water, which was well protected after having been placed in two separate six packs.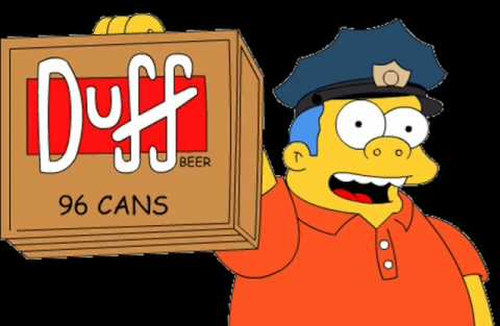 Notice that there is very little certainty in my statement of all of the above; after all, according to one senior member of the TTPS, one cannot be sure of the content of the boxes.
Actually, when I first saw the pics, I made the type of comment I would usually make in similar situations and moved on, not giving too much thought to the matter. The individual in question, I simply commented, was "building a case." After all, we have grown used to seeing much worse.
One may recall reports of an incident in which an intoxicated person, allegedly a member of the TTPS, pulled his firearm on a patron in a bar as they wrestled each other to the ground. Those willing to expend the necessary mental energy may also recall a citizen—a Rastaman to be more precise—in Claxton Bay who was "slapped" with a charge of resisting arrest, once again by someone who was allegedly a member of the TTPS.
And, of course, few would have forgotten the  "Day of Total Policing," for which no one has ever been held accountable, despite a much-ballyhooed high-profile investigation.
But when some acting senior superintendent stepped forward and advised the nation not to be so quick to judge this person dressed in what appears to be a TTPS uniform, entering a vehicle as described above, with what appears to be two six packs of water, I could no longer restrain my fingers.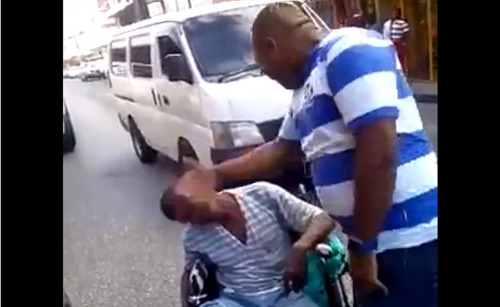 To me, what coming from this source was most insulting was his telling the nation that the items in the person's hands "could be exhibits."  Really, Sherlock?
One cannot help but wonder aloud about this spokesperson's intellectual capacity. To think that someone with his IQ rating is in command of an entire policing division goes beyond frightening.
But then again, the TTPS' results are there to remind us that all is not well in the Service.
In a nation angry, confused, frustrated and reeling from murder after murder after murder, a nation where the detection rate is disgustingly pathetic, a nation where red and yellow political parasites get up and play the blame game in Parliament while citizens, failed by the criminal justice system, bury their loved ones and hope to get justice from their personal God, to have some idiot come and tell us all, with a straight face, that the items in this man's hands were probably exhibits reeks of disdain, disrespect and complete arrogance.
This geriatric, kept on the TTPS perhaps as no more than window dressing, should be fired immediately, if not sooner, with all accrued benefits denied.
This nation has recently lost one of its young sons in such a brutal manner, a loss that big men and women everywhere are feeling, some taking it personally. So to have some police official come and make such an unresponsible statement clearly indicates the lack of concern many in this organization have for the citizens of this nation.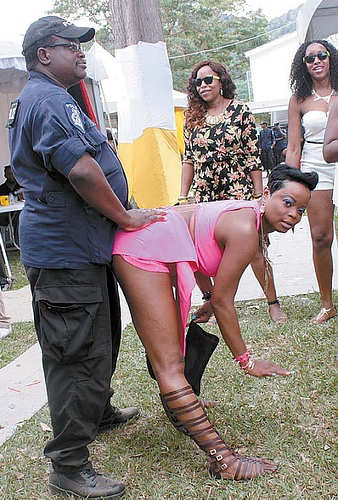 The reckless statements coming from those at the top, from the Prime Minister to the most recent recruit to the AG's office, who has done absolutely nothing to allay the fears of the nation aside from providing some irresponsible soundbites, must be unreservedly condemned.
It is not news that I have for years blamed the police, not because they are a "low fence" but because it is the TTPS which has the specific mandate to investigate crime and lay charges. Anyone who has had any encounter with this dysfunctional organisation knows precisely to what I refer.
The recent conviction on a rape charge of one of their members—who committed his dastardly act of all places in a police station!—which was allowed to drag on before the courts for 16 years is a good example of the dysfunctionality within that organization.
One does not have to do more than a simple analysis to explain why it took the victim over a decade and a half to obtain some type of justice. Suffice it to say that the rapist was a "court prosecutor;" he knew how to abuse the system.
The individual's name is no longer important or relevant; that he was "ah police" is all that matters. You simply haven't been living here if you don't know that all other members of the Service will be painted with the same brush.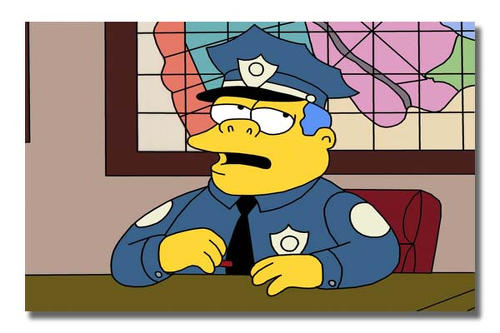 So when a geriatric member of the TTPS comes and insults the nation by telling us about "exhibits" being taken away from a grocery, we say, "Please spare us the BS and retire in peace."