I claim no special credit for having in the past made the point about Trinidad and Tobago being the Land of the Limbo so that we should not be surprised that our criminals are apparently hell-bent on seeing just how low they can go.
The newest low, according to the Prime Minister of Trinidad and Tobago, is Monday's incident in which Father Clyde Harvey was robbed at gunpoint in the presbytery of a church in Gonzales. I don't think I am being unfair to Dr Keith Rowley in saying that he's seemingly upset primarily because of the identity of the victim.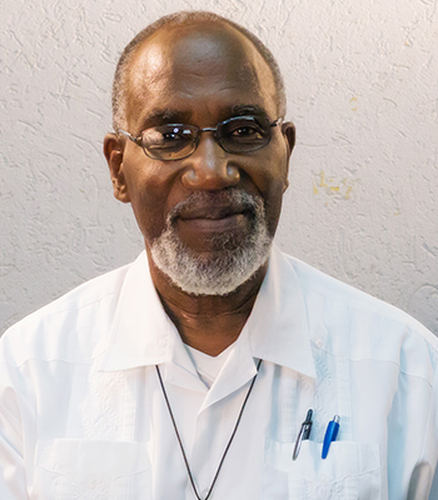 I noted one particular sentence in his statement which says this: "Notwithstanding what difficulties one may be facing in life, there are limits beneath which the human form should not sink."
Now, I find no humour in Father Harvey's misfortune but, as I write, a cynical smile adorns my face. The writing, you see, has been on the wall for quite some time. About 20 years ago, if my memory serves me right, Ella Andall warned us about a "missing generation."
"Soon if we don't find them," she predicted in song, "they surely going to find us one day." Prophetic indeed!
Would it be cynicism to ask our good geologist about the other heinous crimes which have been perpetrated against citizens of this land, ranging from the very young to the most senior. Didn't the cries of these victims matter equally? And where were you?
To assist the geologist in his grandstanding, here's the answer: most street crimes are perpetrated by "able-bodied men," many of them "gun-toting." A recent video on social media shows a group of young men threatening to take out anyone standing in their way, from Rastas to Baptists.
But T&T can sleep safely knowing that the man who "gave the police the finger" is safely behind bars.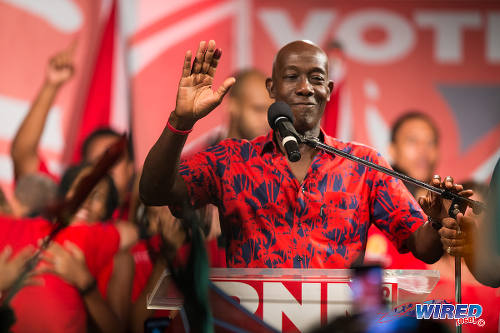 It is sad that this same geologist hid safely behind the wall of China and refused to condemn the legal fraternity for their avalanche of faux pas when they decided that the 50-plus cases against citizens which had been on-going must now be restarted, denying citizens some of their basic rights as enshrined in the Constitution. One may safely assume that that momentous decision, which affected the lives of so many, was not made by 'able-bodied, gun-toting men.'
Evidently, men who are differently abled are ipso facto excused.
I have repeatedly contended here on Wired868 and elsewhere that individuals involved in criminal behaviour become emboldened as they get away with lesser crimes. Yet those responsible for addressing these matters, the prime movers of the Criminal Justice System (CJS), have been some of the biggest perpetrators of injustice this nation has seen.
Is it not a fact that the courts of this land have historically been used to abuse its citizens? Many of those of us who has had any dealings with this arm of the CJS can testify to this. Justice in this land has been-and continues to be-measured by the depths of one's pocket.
Without looking too hard, Jane and Joe Public see quite a few people walk away from DUI charges while others have not just the book but the magistrate's entire library thrown at them.
How is the citizenry to respond if the impression they get is that the only variable is the financial status of the accused?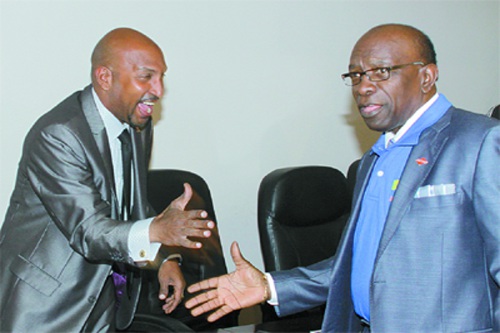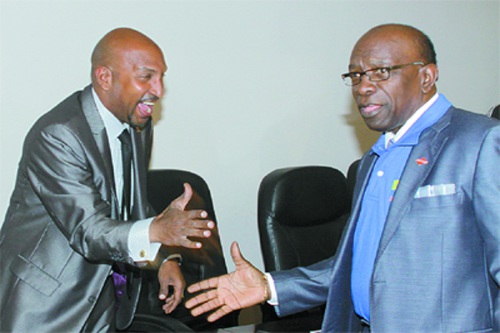 Like so many of the other systems, the entire system of justice in this land is dysfunctional. So I want to say this to the geologist as well as to his abbreviated deputy—the actor in construction who has taken on the role of financial guru which is clearly above his head and who has singlehandedly managed to destroy an entire economy: No amount of grandstanding can repair the damage that has been done.
The most important component in getting anything correct in this land right now is "confidence."  Until confidence in the numerous institutions that dot this landscape is restored, no amount of money, grandstanding, threats, promises, etc. will bring about the much needed changes.
And while it is sad, it is no less true that neither the 'red and ready' crew nor the yellow-garbed one ranged against them has what it takes to regain this nation's complete confidence. The most support either one has been able to muster in decades is just about one-third of the electorate, which means that two-thirds remains either opposed or disengaged.
With the global economy not particularly buoyant and the local economy, still oil-and-gas-based despite years of talk about diversification, in decline, the possibilities for vote-buying largesse have shrunk drastically. Thus, it is the larger portion, the negative two-thirds, that will get bigger before the positive one-third has any chance of so doing.
And the crime situation won't make matters any better for the vote seekers, red, yellow, green, blue or of any other colour.  Until crime is no longer a vehicle used by one gang seeking to overrun the other or to muscle in on its turf, there will be many more victims like Father Harvey.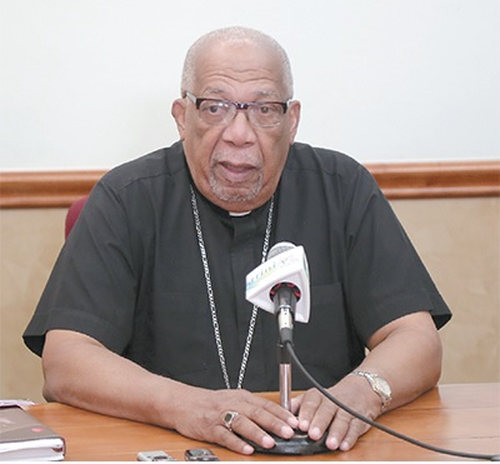 As the criminals exhaust the options currently available within the existing boundaries, they will be forced to push back those boundaries. That outwards—Downwards? Ever lower?—movement will inevitably blur the lines between the sacred and the profane since the newly "annexed" territory will inevitably include areas once considered sacred.
I truly feel for Father Harvey. But I shall not join those who have sharply criticised Archbishop Joseph Harris for saying that "It's good for Father Harvey…" (Of course, he didn't stop there but social media did!)
And, like Archbishop Harris, I too am pleased to see the cleric join the ranks of the citizens of this land who suck it up and carry on, telling ourselves, "Well, it could have been worse." Maybe, as Archbishop Harris suggests, the Church will now be better able to empathise.
And we can hope that politicians too, geologists, civil engineers and legal parasites, might somehow come to a better understanding of the threat we ordinary folk are facing daily from the criminal class.  And seriously reconsider their options.
But I must be dreaming. Well, wake me up when it's over.