Trinidad and Tobago National Under-15 coach Russell Latapy has selected a 20-member to compete at the Cayman Airways U-15 Invitational Youth Football Cup, which runs from 2 to 5 May in George Town, Cayman Islands.
The young Soca Warriors are deputising for Fatima College, who were initially booked to compete but withdrew earlier this month.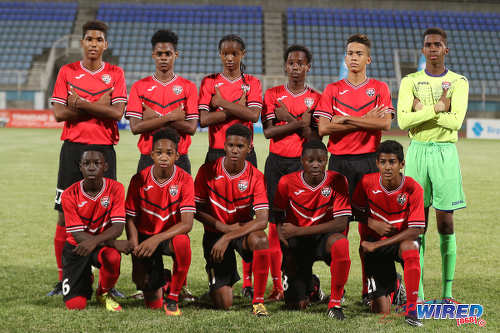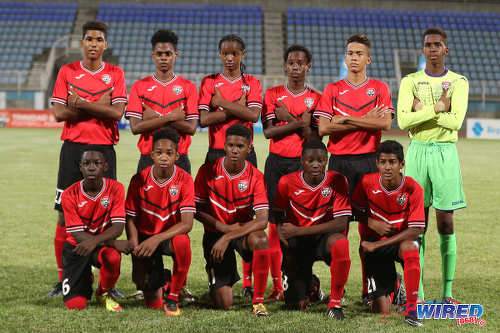 Other participants at the Cayman Cup include: Alchemy (USA), Bahamas Tottenham Hotspur FC (Bahamas), Cavalier SC (Jamaica), La Ceiba FC (Honduras), DC United (USA), Harbour View FC (Jamaica), Houston Dynamo Academy (USA), IMG Academy (USA), Manchester City FC (England) and the Cayman Islands and Cuba National Under-15 Teams.
"Regarding the final squad selection, I think my coaching staff and I have assessed these players over the past few weeks with some level of detail," Latapy told the TTFA Media, "and we've come up with a squad that is balanced and comprising of talented young boys who are developing a good understanding for the game at this level.
"Our job now is to continue to nurture them. We will continue to monitor the entire pool and there will be adjustments in the future because the doors are not closed on any player."

Latapy's charges have played two games against zonal teams already, as they downed a Republic Bank XI—nominally a North Zone Under-15 Team—by three goals to one on 15 April before routing a Southern Football Association XI 8-0 at the Ato Boldon Stadium in Couva on 22 April.
St James Secondary forward Jean-Heim McFee notched a first half hattrick for Trinidad and Tobago while Jaiye Sheppard, Ezekiel Kesar, Justin Araujo-Wilson, Zachery Welch and Macai Peters chipped in a goal apiece.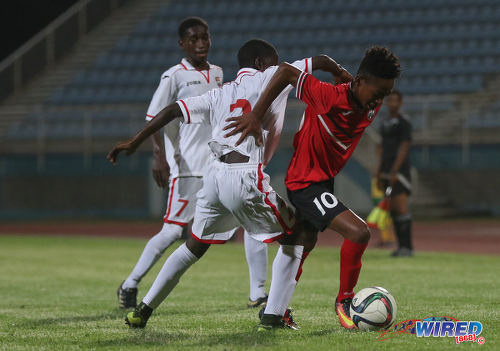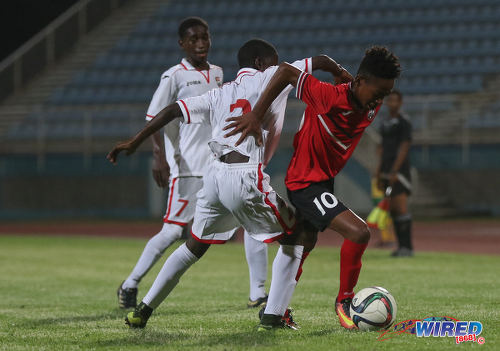 "The game on Saturday against the SFA invitational was another valuable exercise in the sense that it allowed us to have the boys in a game situation," said Latapy, "which is again, preparation for the international tournament in the Cayman Islands and then the CONCACAF championship in August.
"It was good to see the chances being taken and the victory being a comprehensive one. But in saying that, we know that the matches will be different when we head out and we will prepare for this."
Interestingly, five players forced their way into Latapy's ranks through the exhibition matches over the past week. Defenders N'Kosi Corbin and Daniel Lake and midfielder Darian Bradshaw, who all played for the Republic Bank XI that stretched the young Warriors, will travel to the Cayman Islands.
Sheppard, who plays just behind the striker, also impressed on the weekend—after joining the team from Tobago—along with young Malabar Secondary goalkeeper Kahlil Oliver.
The full Under-15 Team is as follows:
Goalkeepers: Jaheim Wickham (St Anthony's College), Kahlil Oliver (Malabar Secondary);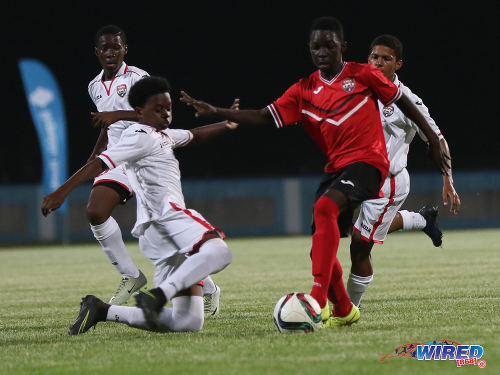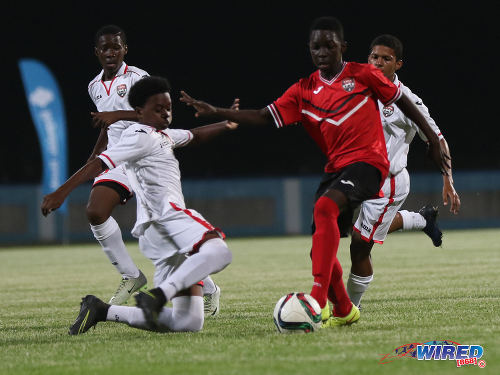 Defenders: Ephraim Brown (Pleasantville Secondary), Antonio Chee Ting (Trinity College East), Micai Peters (El Dorado West Secondary), Tristan Caesar (Pleasantville Secondary), N'Kosi Corbin (Belmont Boys Secondary), Daniel Lake (Mucurapo West Secondary), Luke Savery (St Mary's College);
Midfielders: Jarique Williams (St Anthony's College), Ezekiel Kesar (Naparima College), Jabari Lee (San Fernando East Secondary), Darian Bradshaw (Queen's Royal College);
Attacking midfielders: Matthew De Souza (Trinity College East), Tyrese Pierre (Queen's Royal College), Josiah Edwards (Brazil High School), Jaiye Sheppard (Scarborough Secondary), Zachary Welch (Fatima College);
Forwards: Jean-Heim Mc Fee (St James Secondary), Justin Araujo-Wilson (Fatima College).