"It is bad captaincy that is causing us to be scrambled, everybody is whispering and shrugging shoulders. ... In this campaign I shall spare nobody… I hereby give notice; I shall not let this question rest until it is corrected… This fooling with the West Indies captaincy has gone on too long. It has to stop and the time to stop is now."
These are the words of CLR James as extracted from The Nation of 5 February, 1960. At the time, James was making a case for Frank Worrell to be made captain of the West Indies cricket team.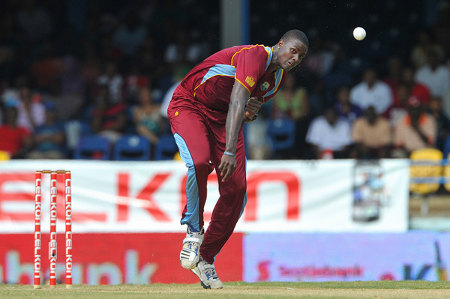 James had started his campaign a year earlier when the preference had been to select the only white player, the Jamaican wicketkeeper Gerry Alexander, to captain the team. James' article had been written in the wake of a heavy 10-wkt defeat at the hands of Pakistan in Karachi.
Ironically but not coincidentally, as I write, the current West Indies side is locked in battle with Pakistan in a four-T20, three-ODI, three-Test series.
Far be it from me to compare myself to the great polemicist CLR but if West Indies cricket ever needed a James, the time is now.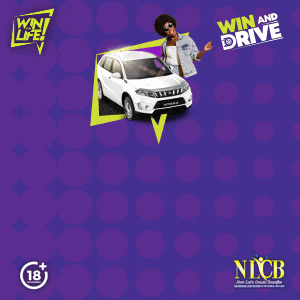 I make no apology for saying that the fundamental failure issue of West Indies cricket is leadership. More than enough has been said about current WICB President Dave Cameron so in this piece he will be treated with the contempt he deserves.
In this piece, I wish to begin by asking this question of those who claim to hold West Indies cricket dear to their hearts: "Where are your voices?" For it is my view that the collective willingness to wait and see, to silently condone visionless, backward leadership is what will see continue our steady descent into an abyss out of which there may be no return.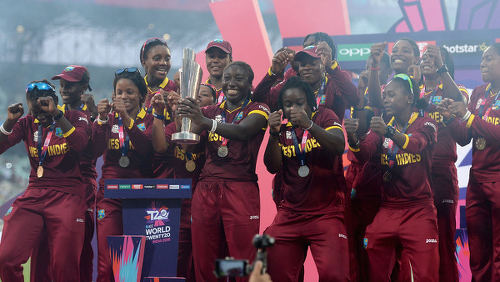 Where else but in the West Indies would a team beat all the odds to win an international tournament and the home authorities' next move is to blacklist players and fire the coaching staff? And where else but in the West Indies would there be, instead of the requisite sustained howl of outrage, nothing but deafening silence?
The triplicate of wins by our Under-19 men in the World Cup and both the Women's and Men's senior teams provided an opportune platform for a reinjection of the most critical element in our cricket in the recent past—belief!
Of course, there was a Catch-22, with the WICB claiming ownership of the success on the grounds that the programmes they have been putting in place were finally beginning to bear fruit.
The moment lasted, as we say here in T&T, as long as the Red House fire!
If the regional team is to make any impact in the current Pakistan series, the choice of a captain for the teams is as important as who gets selected. The gentle giants in Carlos Brathwaite and Jason Holder are simply not good enough. Part of the blame rests with us. The resistance has been minimal as the Board rides roughshod over our wishes.
Why did we not raise our voices in support in 2015 when Phil Simmons complained publicly about interference in the team selection process?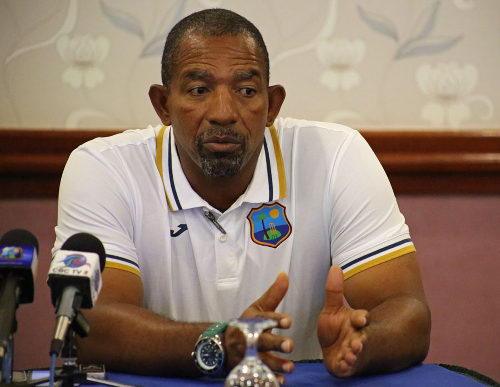 Playing at home against South Africa in 2016, Steve Smith's Australians had an abysmal showing.

During a post-match media conference, Smith complained that the selectors had not been giving him the team that he wanted.
"It's not working so obviously on the back of five losses there's going to be a lot talked about in regards to selection and things like that," he said. "And we've got to start finding a way to turn things around."
Former Aussie captain Allan Border had been highly critical of the players themselves and he publicly supported the skipper's position.
"If Steve Smith believes he isn't receiving the team that he wants," wrote Border, "well, then, he needs to make sure that he does. I know what he's going through; it's bloody hard."
"He should be telling those in charge: My head is on the chopping block next to our win-loss record," Border continued. "I'm the Australian captain and I need to be comfortable walking out with the team that I've got.'''
"But for every Aussie cricket fan," Border exhorted him, "put your foot down, Steve."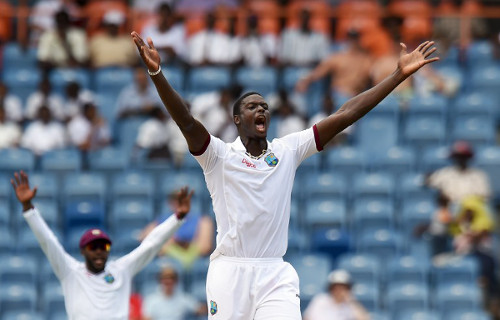 I cannot imagine the likes of Brathwaite or Holder putting his foot down.
Curtly Ambrose was sacked. I watched in amazement as it was business as usual, just another day at the office. Where were, are the rest of the legends?
To focus specifically on the T20s, during the CPL the three consistently outstanding captains are Dwayne Bravo, Kieron Pollard and Darren Sammy. Given the options available, the choice should be obvious. In cricketing terms, Brathwaite and Holder are the same player and ought to be fighting for a single place in the team, thus opening up room for an additional specialist bowler.
And out-and-out pacers like Sheldon Cottrell and Shannon Gabriel would be my first options.
At this moment in our history, this is the format where we are strongest. We have to, as Rudder has requested, rally round the West Indies.  And 'rally' should be taken to mean raise our voices in consistently loud protest against those who are impeding the development of West Indies cricket.
The backdoor shenanigans in West Indies cricket have simply, to echo CLR, gone on for too long.