San Juan Jabloteh coach Keith Jeffrey predicted a 3-0 win over Club Sportif Moulien in Caribbean Club Championship action yesterday evening in St Vincent. He came close, as the "San Juan Kings" strolled away with a 4-1 result over the Guadeloupean team that virtually assured them of a berth in the final round.
Jabloteh lead the group, with a maximum six points from two matches, and boast a healthy goal difference of +12. At present, Moulien and hosts System 3 Sport Academy have goal differentials of +1 and +3 respectively.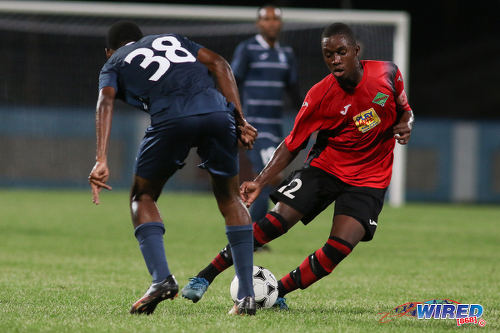 Jabloteh face System 3 tomorrow and the Vincentian team might have their tails up after an emphatic 9-2 win over St Maarten club, Flames United, last night. Jeffrey is unperturbed though.
"No, [I am not worried]," the Jabloteh coach told Wired868. "They are poor on defence."
Did he have a victory target in mind for the host team then?

"Yeah, 4-0," said Jeffrey.
It has been pretty straightforward for Jabloteh so far on their return to Caribbean competition. The top three teams from the region will go on to play in the CONCACAF Champions League and the Kings are a heartbeat away from joining Caribbean champions and Pro League counterparts, Central FC, in the last qualifying stage.
Jeffrey admitted that his job was made a bit easier thanks to the advice he got from fellow Pro League coaches prior to leaving for St Vincent.
Moulien, he said, were no pushovers and it was the Guadeloupeans who scored first last night.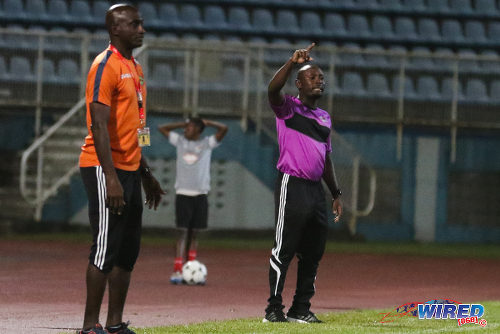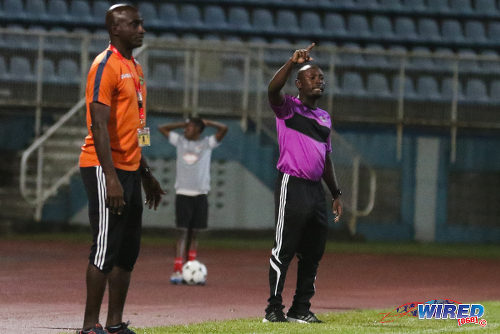 "The Guadeloupe team were organised and they are a tricky team in the final third," said Jeffrey. "They have very good kickers of the ball—whether it is a dead ball or a moving ball. And if they get any room down the byline to cross, your keeper can't move because of how good the delivery is. If you don't close them down from 25 yards out, you will be in trouble."
The key to Jabloteh's recovery, according to Jeffrey, was fitness, work ethic and decisive offensive play.
"We pressed high up the field and were able to reap the results," said Jeffrey. "We are at a level of fitness now where we are able to press for long periods. During the Pro League season, we could have pressed for maybe 20 minutes. But after some rest and good preparation, we can play at a higher intensity for longer periods.
"So that makes us a more dangerous team going forward."
After falling behind to a 13th minute opener by Moulien, Guyana international winger Vernon Mills equalised in the 17th minute before a double from Panamanian attacker Jairo Lombardo gave Jabloteh a two goal lead.
There was a hiccup as captain and midfielder Damian Williams was ejected in the 70th minute for elbowing an opponent. But, even with 10 players, Jabloteh stretched their advantage with a goal from Soca Warriors winger Nathan Lewis in the 85th minute.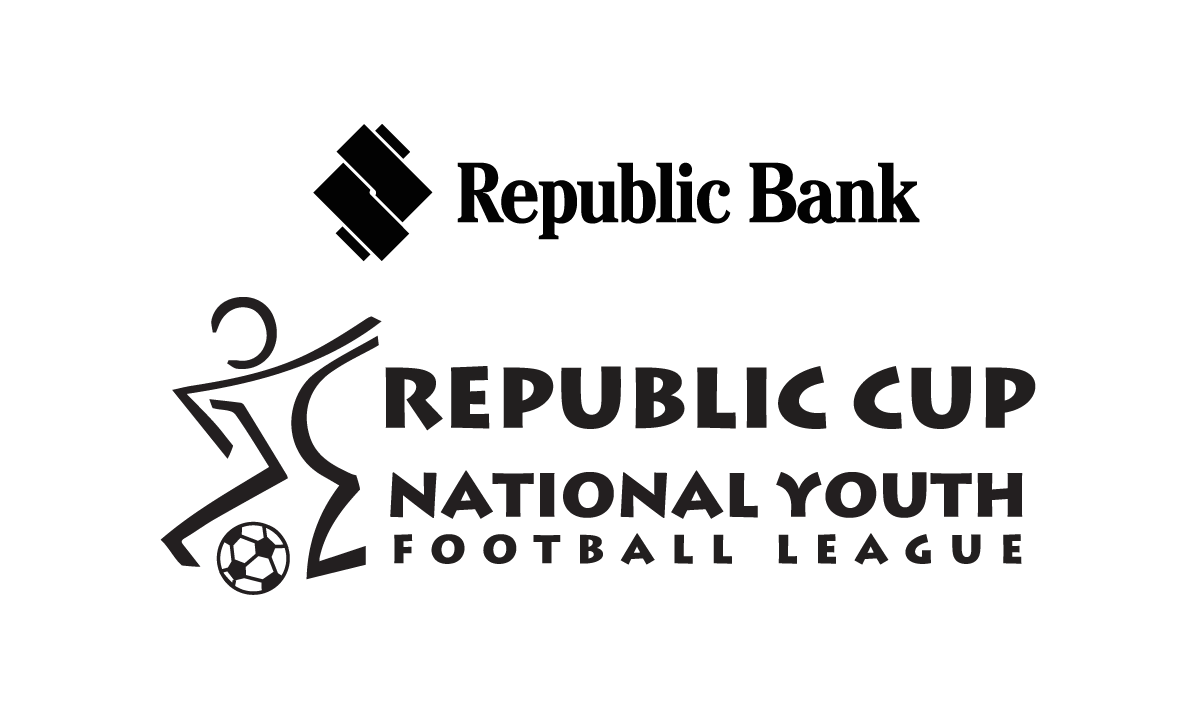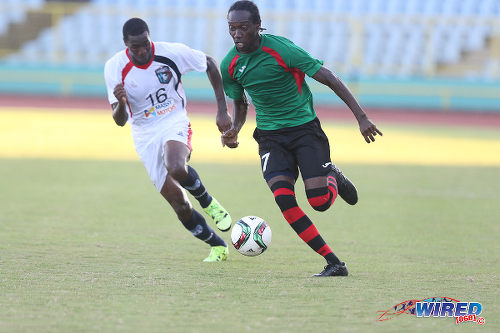 Jeffrey made just one change to the starting team that defeated Flames United 9-0 on Wednesday, as veteran Guyanese goalkeeper Andrew Durant came in for the injured ex-Trinidad and Tobago National Under-23 custodian Javon Sample.
He promised at least three changes to his squad for the final affair, though, with Trinidad and Tobago National Senior Team winger Tyrone Charles set to start along with former Warriors Kadeem Corbin and Keyon Edwards.
They are likely to replace the suspended Williams and attackers Mills and Lombardo, who are both carrying injuries.
(Team against Club Sportif Moulien)
San Juan Jabloteh (4-3-3): 35.Andrew Durant (GK); 18.Jevon Morris, 24.Adrian Reid, 6.Akeem Benjamin (17.Josiah Trimmingham), 12.Kion Joseph; 11.Damian Williams (captain) [Red card 70], 5.Elijah Manners, 9.Keithy Simpson (10.Tyrone Charles 65); 27.Nathan Lewis, 16.Jairo Lombardo (Tyrone Charles), 14.Vernon Mills (Micah Lansiquot).
Coach: Keith Jeffrey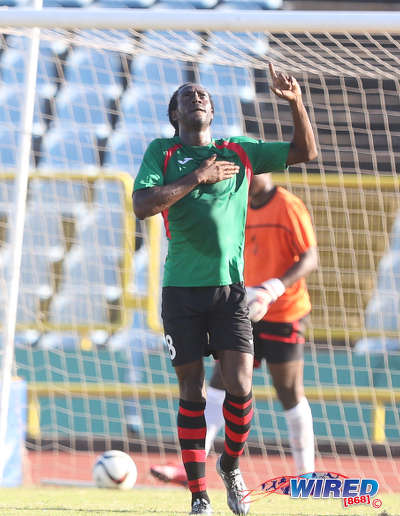 Caribbean Club Championships
(Wednesday 8 March)
San Juan Jabloteh 9 (Keithy Simpson 11, 51, 60, Nathan Lewis 21, 40, 44, Jairo Lombardo 57, Tyrone Charles 72, Jamal Gay 81), Flames United 0 in St Vincent;
Club Sportif Moulien 4, System 3 Sport Academy 0 in St Vincent.
(Friday 10 March)
San Juan Jabloteh 4 (Vernon Mills 13, Jairo Lombardo 20, 68, Nathan Lewis 85), Club Sportif Moulien 1 in St Vincent;
System 3 Sport Academy 9, Flames United 2 in St Vincent;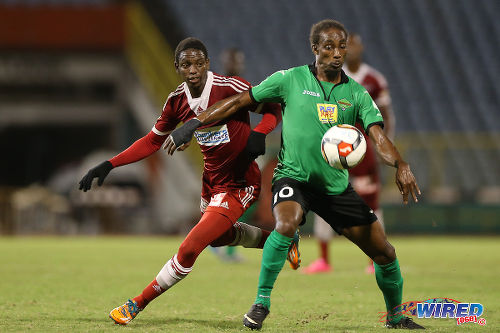 Upcoming fixtures
(Sunday 12 March)
Club Sportif Moulien vs Flames United in St Vincent;
System 3 Sport Academy vs San Juan Jabloteh in St Vincent.