It brought Garry Sobers to the verge of public tears in Sri Lanka in 2015. Wherever Curtly Ambrose and Courtney Walsh and Clive Lloyd and Viv Richards are in the world, it is almost certain to bring them to private tears. And it will make cricketing knights Frank Worrell and Clyde Walcott turn thousands of times in their graves; it might even send Sir Everton Weekes, who turned 92 last weekend, prematurely to his.
CLR James and Tony Cozier will certainly look down on it. However, I don't expect the late Joey Carew and Alloy Lequay, not nearly open-minded enough about it, to make the link and have their peace disturbed.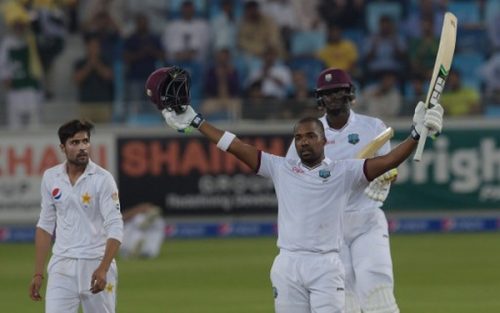 It?
Hear 21-year-old Trinidad and Tobago wicketkeeper/batsman Nicholas Pooran on Monday of last week shortly after he discovered that he had been selected by the Mumbai Indians to play in the 2017 edition of the Indian Premier League, which runs from April 5 to May 21.
"This," he unabashedly, unapologetically told local media, "is what every cricketer dream$ about."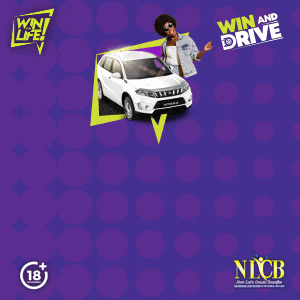 Last week too, the Kolkata Knight Riders bought Darren Bravo who, in the words of Express Sports Editor Garth Wattley, has so far been "willing to ignore the T20 millions on offer and dedicate himself to restoring (sic) the West Indies reputation in Test cricket."  The 28-year-old Lara clone has now, still in Wattley's words, "decided to try his hand in the Indian Premier League again."
Bravo, for those who aren't certain, is from Trinidad. Laraland.
As is—fittingly, I daresay—the talented left-hander Pooran, whose succinct seven-word statement so neatly encapsulates a truth that few have been willing to concede.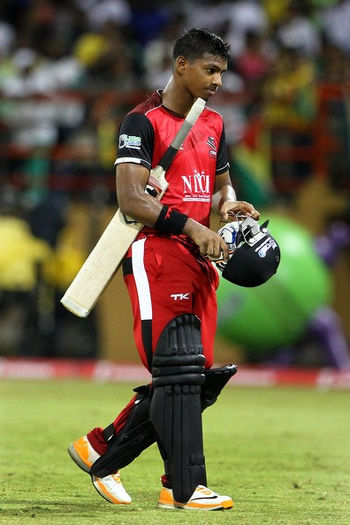 Enter Hilary Beckles, academic, historian and cricket scribe par excellence. Lloyd and Richards and Ambrose and Walsh, he tells us in Liberation Cricket, I think, were the last of the cricketing amateurs, those who played the game for love of country and love of the sport. The arrival of Brian Charles Lara on the Test cricket scene in the 1990s, he points out, ushered in the Age of the Mercenary, the heyday of those for whom cricket is first and foremost about making money.
Who can forget how, despite a lengthening list of "indiscretions," the Prince of Port-of-Spain was promoted—to the lusty cheers of T&T's media and cricketing leaders—to premature pre-eminence in the West Indian hierarchy?
And that among his first acts as captain was the pre-emptive London strike over better pay?
Holed up in a hotel in England's capital city, en route to South Africa for his first overseas assignment in charge, BCL forced West Indies Cricket Board President Pat Rousseau to fly to London to discuss players' pay issues.
Nelson Mandela sent a personal letter to the protesting players; Lara declined, subsequent reports revealed, to even read it. The tour remained on hold until the matter was resolved.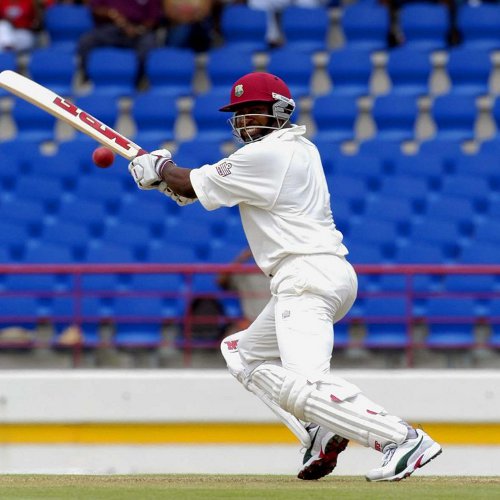 The Barbados Nation commented hopefully: "The lessons of the last week, an experience which might well have led to the death of the spirit of West Indian cricket at the highest level, will be salutary…"
It is perhaps not irrelevant that Lara's West Indians were whitewashed. And that his three stints as West Indies captain were marked by, in his own words, "Moderate success, devastating failure."
Fast forward to October 2014 and the West Indies' scheduled 5-ODI's, 3-Tests and 1-T20 series against India. The team captain now is Darren Sammy of St Lucia but the team spokesman—the team leader, some contend—is indisputably Dwayne Bravo. His very vocal second-in-command is Kieron Pollard.
Bravo's home country? Laraland.
Pollard's? Ditto.
Their demands are that the WIBC renegotiate the tour contracts directly with the players; WIPA, with whom the Board publicly insists on dealing, does not speak for us.
Presidential intransigence leads to the tour being aborted and a US$41m bill landing on the WICB's desk.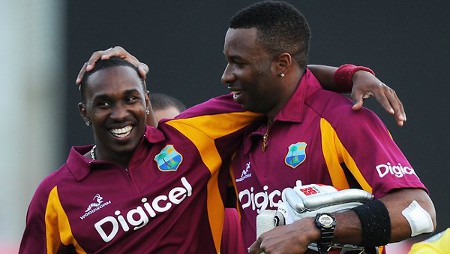 The tour is never resumed but the bill is unpaid, thanks, it is said, to protracted behind-the-scenes negotiations—some prefer a more derogatory term—by President Cameron.
In a scathing subsequent attack on the WICB during a Skype interview with CNC3, Bravo the Elder, whose brother Darren is a cousin of Lara's, calls the WICB "most unprofessional," denounces Cameron for being at "personal war" with the WI players and deems him "arrogant," immature" and "small-minded."
If DJB has subsequently apologised for these comments, I am completely unaware of it. And it has not visibly affected his marketability.
The last episode that must detain us dates from November 2016. Cameron's WICB offers batting mainstay Bravo the Younger a C contract while far less successful, far less deserving, the player seems to think, squad members are offered more lucrative contracts. Presidential error puts into the public domain that the younger Bravo had not been consistent enough to merit the offer of another A contract.
Not unlike what happened with his sibling, the player's reaction flatters neither him nor the President.
"You hav been failing 4 d last 4yrs," he tweets. "Y don't u resign and FYI I've neva been given an A contract. Big idiot @davec51."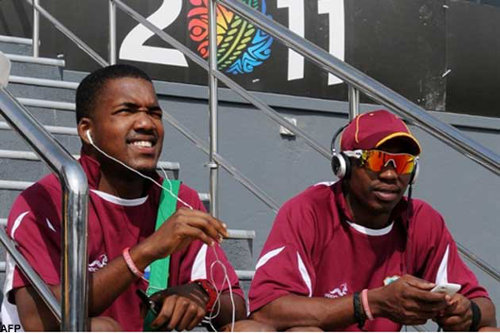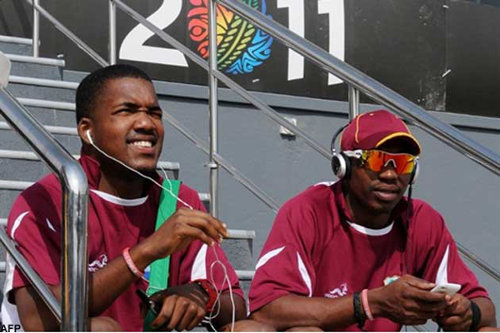 Salutary lessons? Take a side, Barbados Nation. The death of the spirit of West Indian cricket at the highest level? Take a bow, Professor Beckles. All the Prince of Port-of-Spain's chickens, it seems, are coming home to roost.
Meanwhile, the poultry having long flown the coop, the Prince himself has recently been "batting for positive community vibes" (Page 62, Trinidad Guardian, Feb. 17).
It seems BCL is troubled by the number of "youngsters who are experiencing a lot of hardships and are turning to alternative things to do."
"If we could affect two or three youngsters in any particular community," he told the listening media, "it would be wonderful."
In that same week, Chief Selector Courtney Browne was telling the region that "We are now seeing players who are hungry for cricket, who want to play cricket and enough can't be said about how our young players are shaping up."
And President Cameron had already told the Trinidad and Tobago media that, "We have set up West Indies cricket with the commercial side and corporate side and in very short time we would like to give everyone here an opportunity to own a little piece of West Indies cricket."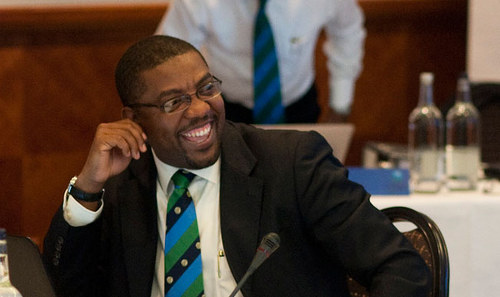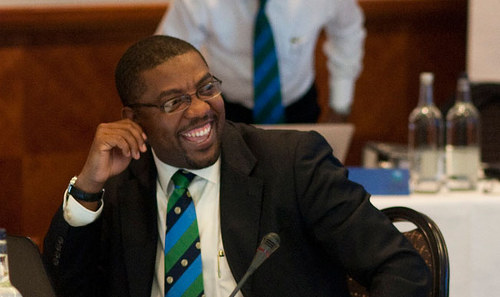 Discerning people don't expect the Guardian's itinerant reporter to rock the cricket boat. And although the Express Sports Editor has a direct line to the WICB President, he seems to have neglected to ask him for details about setting up the cricket side.
But Wattley neither made suggestions to Cameron nor challenged Browne's claim about positive developments. Nor did he respond to Pooran, who is still on suspension for a deliberate breach of contract. Or to Lara. Not publicly anyway.
He did, however, presumably wearing his poker face, offer this piece of pusillanimous advice to the younger Bravo: "Darren, it's time to stop betting against the house. Time to fold."
The local media may someday do their job of making necessary links and calling people to account in West Indies cricket so we can turn things around.
But for now, they just keep right on mediaing…