Trinidad and Tobago defender Daneil Cyrus insisted he did not have a drop of alcohol on New Year's Day and said he felt unfairly vilified after coach Tom Saintfiet told the media that Cyrus and his former W Connection teammate, Jomal Williams, came to camp late and smelling of alcohol.
Both players were axed from the Trinidad and Tobago squad to face Suriname and Haiti in 2017 CONCACAF Gold Cup playoff action on Wednesday night and Sunday afternoon respectively at the Ato Boldon Stadium in Couva.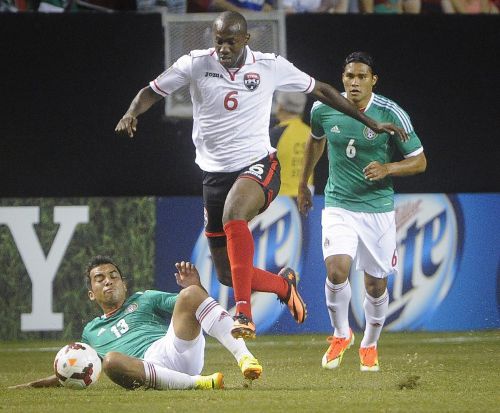 However, Cyrus said his reputation could be unfairly tarnished by Saintfiet's statements. And, although he stressed he did not want conflict with the Soca Warriors coach, the defender disputed any suggestion that he touched alcohol before joining the team camp.
"People think I came into camp smelling of alcohol," Cyrus told Wired868. "[Saintfiet] asked Jomal: 'You are smelling of alcohol'? And [Jomal] said 'Yes, I took a drink with my family'.
"He never told me anything about that. And I never took a drink."

Saintfiet's exact words to the media were:
"Two of the players came one and a half hours too late in camp and had still decent smell of alcohol around him (sic). That was Daneil Cyrus and Jomal Williams. Both were immediately sent home, back to party but are replaced in the squad." 
Cyrus, who has 62 full international caps, tried to explain the chain of events that led to him being dropped from the national team.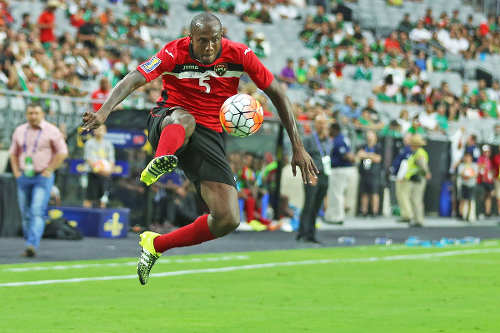 The Connection defender, who also played professionally in Vietnam and the United States, said he got a flat tyre while driving to the team's camp in Claxton Bay and realised he did not have a jack in his vehicle. He was in St Helena at the time.
Cyrus claimed he then called a friend who came from Santa Rosa in Arima to help him change his tyre.
The setback meant he was over an hour late to meet his teammates at the Cara Suites Hotel. All players were supposed to be at the hotel by noon but, according to Cyrus, he got there at 1.26pm.
On the way, he said he picked up Williams, who was supposedly having trouble getting a taxi to the Cara Suites. Cyrus said he relayed his mishaps to the technical staff via national teammates Alvin Jones and Aikim Andrews, who are both also Connection players.
"I called and told Alvin what happened," said Cyrus. "And then Aikim called and he put on the manager, Azaad [Khan], who told me the coach was mad…"
Cyrus said when he and Williams got to the hotel, he went to see Saintfiet who immediately demanded to see the flat tyre to verify the defender's story. He said they were heading to check the flat when the Belgian coach got a whiff of his teammate.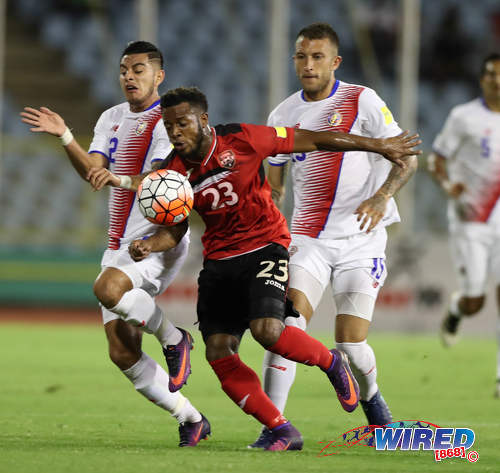 Everything changed quickly after that.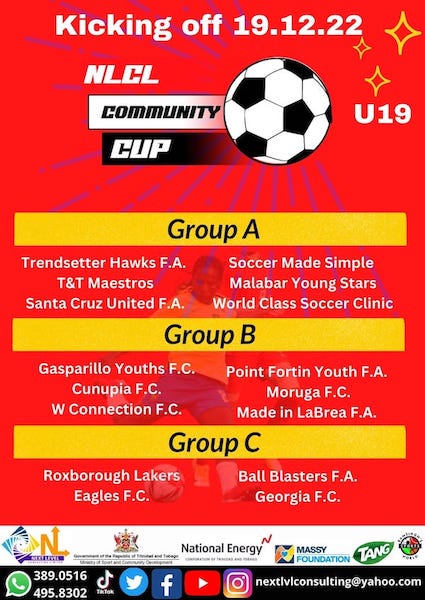 "The coach asked me to see the flat tyre that I changed and I said okay," said the 26-year-old Cyrus. "But before we could do that, he said: 'Jomal, you are smelling of alcohol'? And Jomal told him that he took a drink before he came with his family.
"And then coach told us to wait in the lobby. And when he came back, he said: 'Okay, you can go home. Go and party'."
Wired868 tried unsuccessfully to reach Williams for his account of what transpired.
Cyrus said he was stunned by Saintfiet's reaction but shook the coach's hand and left. He insisted that he is fully committed to representing Trinidad and Tobago.
"It wasn't anything that I could control," said Cyrus, who is a former two-time World Youth Cup player. "I am fully committed to play for my national team—anytime!"
Tall, mobile and aggressive, Cyrus was considered one of Trinidad and Tobago's top prospects when he broke into the senior squad, six years ago. But, like most of his teammates, he disappointed in 2016.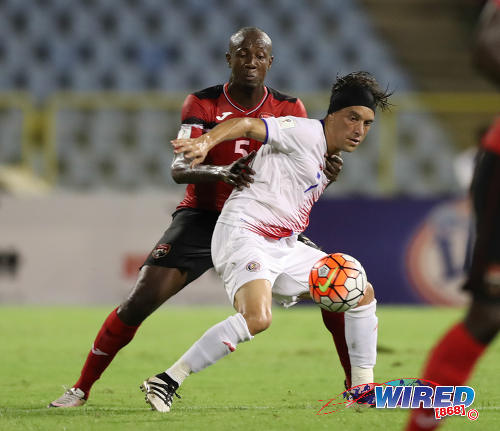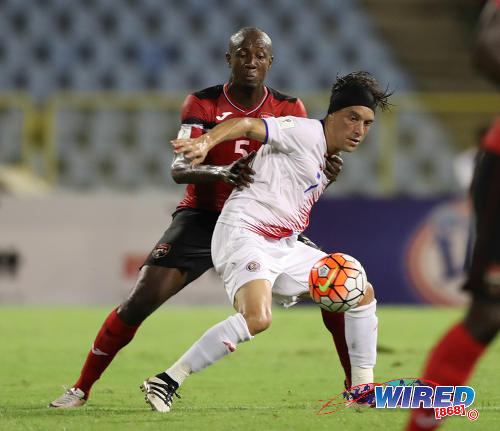 Cyrus looked especially vulnerable in the Warriors' two World Cup qualifying defeats in the Hex to Costa Rica and Honduras. But he held his hands up and admitted that his performances have not been good enough.
"I wasn't really at my best for the last two [World Cup qualifying] games and everybody knows that," said Cyrus. "I know that too. Sometimes a player might be going through a good patch and sometimes a player is going through a bad patch.
"For the Guatemala match [on 2 September 2016], I thought I had an okay game but for the last two games I really wasn't at my best. I am not hiding. I just had two bad games."
Cyrus plays central defence for Connection but was a regular at right back under former National Senior Team coach Stephen Hart. And, in his two outings under Saintfiet, he appeared in central midfield.
"I can play anywhere on the field, once I get time to adjust to the position," he said. "A footballer should be able to play anywhere on the field. In the last game [against Nicaragua], I even got a chance one on one [with the opposing goalkeeper] and I missed…
"I do prefer to play centre back, honestly. But any position they let me play, I play it to the best of my ability."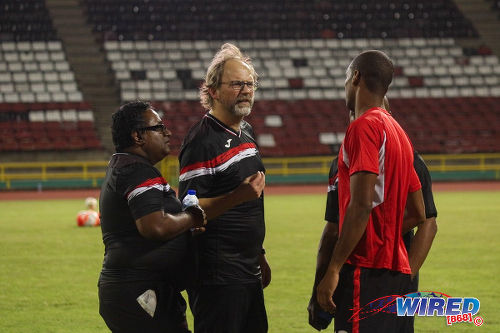 Cyrus will have to look on from the outside as Trinidad and Tobago try to book their place at the Gold Cup without him. The Warriors face Suriname from 7pm on Wednesday at the Ato Boldon Stadium.
He hopes his stay on the sidelines is brief, though. And he insists that he did not have an alcoholic drink on New Year's Day.