I can see it still in my mind's eye.
"Life is a stage / and we are the actors; / Everybody have a part to play. / Like a never-ending movie / with all different characters, / each of us have a role to portray."
It is the mid-to-late 1970's. World Cup qualification briefly threatens to provide some relief but Haiti's "Papa Doc" Duvalier would have none of it. Mutiny, revolution and black power fill the tension-charged air. In the hills, in burrows and in fox-holes, there are so-called "guerillas" or "freedom fighters" depending on which side you're on.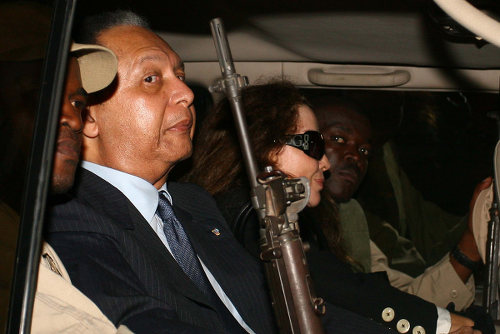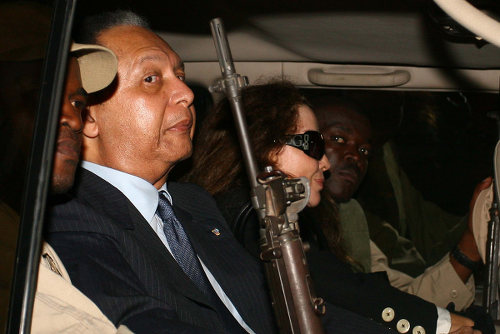 "Pass the message to Brother Willy: / Liberty or the cemetery."
On the streets, soon-to-be Police Commissioner Randy Burroughs, a mighty man, to misappropriate David Rudder's famous description, "and to make matters worse, he was black," has the situation well in hand. His methods are not universally approved but the people love him.
The people love Brother Valentino as well, In the calypso tents, contradictions and paradox be damned, the People's Calypsonian has 'em eating out of his hands.
"Hark, hark, the dogs do bark, / the thieves are coming to town, / thieves in rags, thieves in tags / and some thieves in their velvet gown."
"Now unemployment leaves no other alternative / so we have to eat to live. And even those who could afford, it is my belief, / when they get a chance, them too does thief …"
And lapping it up, the people acknowledge each new calypso, each new verse, each new insight, with loud applause and the refrain, "Sing, Valentino, sing!"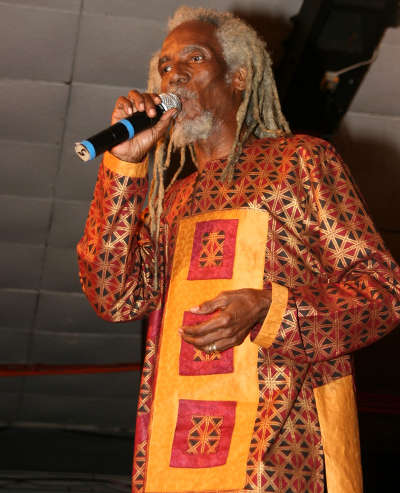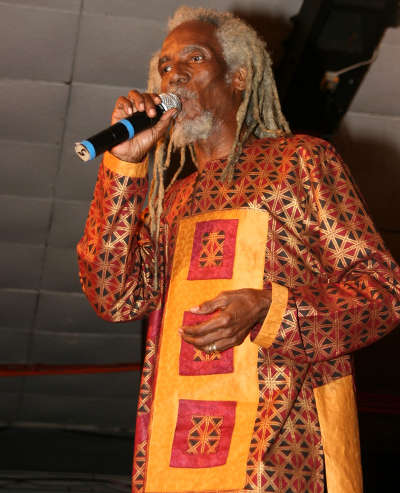 It is now a decade and a half later and 1990 is just around the corner, T&T's situation is somewhat different, the focus has changed but the war cry has not. The oil money, in Michael Manley's famous words, has already "gone through the T&T system like a dose of salts" and the One Love NAR has come and will soon be gone.
Abu Bakr and his Jamaat insurgents have not yet "opened a door and showed us our other side, what is Uzi diplomacy [and] SLR love." But Rudder's "strange dogs," shades of Brother Valentino, will soon be "barking deep in the night." And consistent with Brother Valentino's earlier warning, many are not afraid to try "to thief or try to make an illegal dollar." Including in football.
And once more the promise of genuine if temporary relief is snuffed out by the covert intervention of one man. And exacerbated by the efforts of another, backed by 113 supporters.
But if the events of July 1990 were "caused (…) through poverty and hunger," the November 19, 1989 event was not.
Incensed, Valentino Singh took up the cudgels; he wasn't prepared to let the lying, thieving, conniving sticky-fingers Judas who had sold out his country for the modern equivalent of 30 pieces of silver go scot-free. Day after day in the news pages of the Guardian, the Sports Editor led the campaign to bring the then TTFA Secretary to book.
And the encouraging popular chorus was, perhaps predictably, "Sing, Valentino, sing." But it didn't last. Incentivised by an offer he couldn't refuse, the crusader put down his cross and crossed over to the other side. Apparently irreversibly.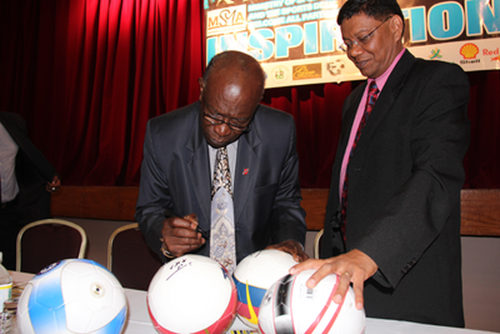 Here is a quote from a Jeré Longman New York Times article—"At Center of FIFA Scandal, a Divisive Politician in Jack Warner—published some four years after Austin Jack Warner had resigned his vice-president's position on football's umbrella body and had subsequently been named in a United States Justice Department indictment against 14 high-ranking officials, several of them from the Caribbean confederation Warner had headed for years:
Valentino Singh, sports editor of The Trinidad and Tobago Guardian newspaper and a biographer of Jack Warner's, described him as a man who "has been loved and hated, had highs and lows," and was a kind of paradox, "always moving from one extreme to the next."

"That is really a microcosm of Trinidad," Mr Singh said. "He represents us."

As a caring father, Mr. Warner set his sons up in various businesses so that "they would be financially well off," Mr Singh said. "They were set up, they are victims in this."
Did you get that? "He represents us." Father!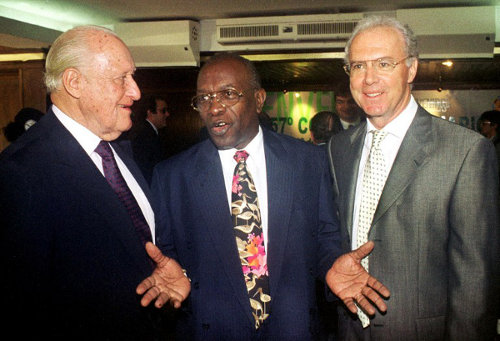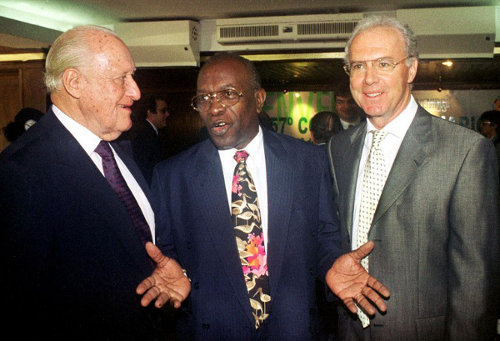 That piece appeared in June 2015, just over one year ago. And now, almost a year later, November has come again and changed the world. The live voices of poet Leonard Cohen and revolutionary Fidel Castro have been silenced and Donald Trump has ranted and raved his way to the White House steps.
And now, having taken up the mantle in the 1980's and held on to it through thick and thin until this year, the Guardian Sports Editor has served the Old Lady of St Vincent Street for many years but is at last about to ride off into the sunset.
And take his truth with him.
It is likely that, like the national football team which went to the World Cup Finals in Germany, whose history he and three others have documented in the 2007 publication entitled Legacy of the Soca Warriors 1965 – 2006, his name will be mentioned when the history of T&T football is written.
But will it be an honourable mention? Perhaps. Athens Gold (2004) and Above and Beyond the Bar (2014), the Lincoln Phillip biography he co-authored with Robert Clarke, may have helped to burnish a reputation tarnished, I submit, by authorship of Warner's two biographies, Upwards through the Night (1996) and Zero to Hero (2006).
But even in an e-literate world, what in my view is likely to pay dividends for my former charge at QRC and erstwhile colleague at the Guardian is a book that tells the full, true story of Warner's misdeeds as TTFA Voice of One, CONCACAF president and FIFA vice-president.  Two years ago in Wired868, I went so far as to suggest a title for biography number three: From Hero to Midnight Robber – The Slippery Slope.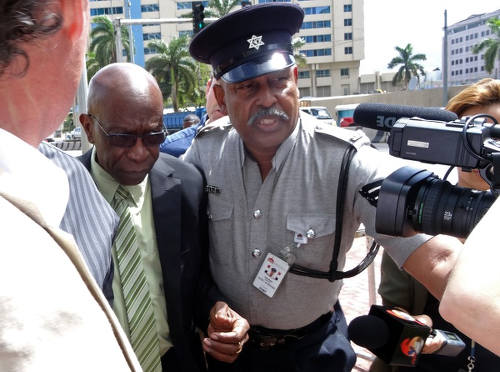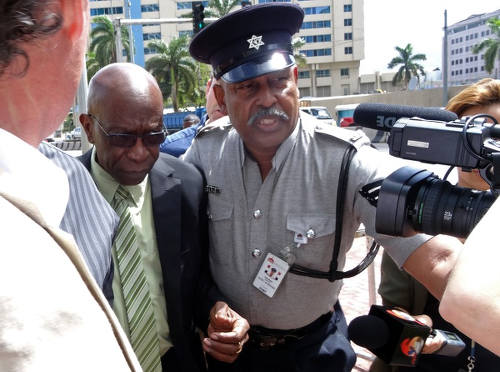 But in a June 2015 Guardian article for which Radhica Sookraj had interviewed the then 72-year-old former UNC minister, readers were treated to this howler:
Warner said his third book would be called The Political History of Jack Warner.

"That will be a best seller. I am working on it. It will be published in December and will add to my two previous books, Inward Hunger and From Zero to Hero."
And both reporter and editor had let that stand.
So with a little retroactive whitewashing as a last favour to Sookraj and the Guardian, Singh might want to consider a different title: Inward Hunger and Outward Greed.
I'll sign off now—which, in the Guardian, has a good chance of becoming "sing of now." But first I want to invite all those who, like me and TTOC President Brian Lewis, are grateful for the retiring Guardian Sports Editor's yeoman service to sport to join me in a well-intentioned chorus.
Let us give him all the encouragement he needs to enhance his legacy by resolving to tell the whole Jack Warner truth. Let us raise our voices in unison in a slight adaptation of the chant of the 1970's calypso tent crowd and shout: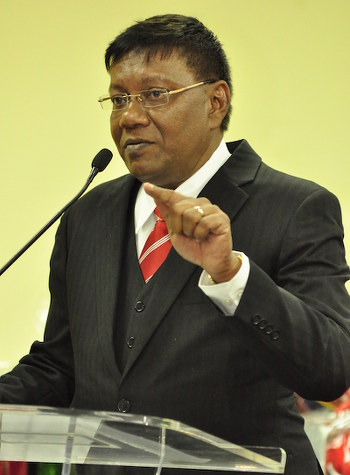 "Sing, Valentino Singh, sing."
With its echoes of the famous New York State prison, it might send a strong message as to where we really stand on those who have done us wrong.