The final round of Russia 2018 World Cup qualifying games have begun and it's obvious that our start has been poor. But the question is: Why?
There is a very simple answer. These teams in the Hex are better than us technically and we haven't been tactically astute enough to combat our technical deficiencies.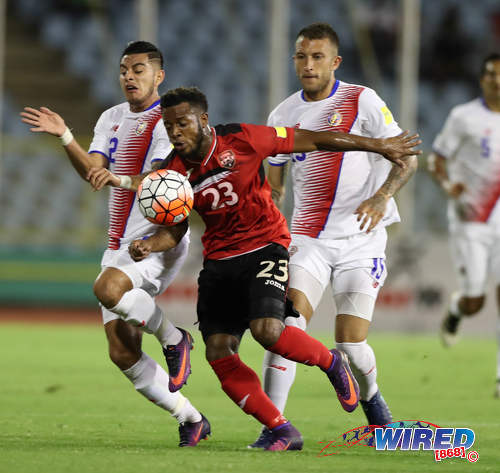 First, Costa Rica. They are undoubtedly a quality team but I would have expected us to be more assertive in the way we approached the game. Reviewing the game I'm not sure what our approach was.
Costa Rica had 54% possession away from home and it was far too easy for them in my opinion. Costa Rica were in control of the game without being overly dangerous but, as the game went on, one had the feeling that their extra quality would come through.
The Costa Rican manager was very clever in that he never committed too many bodies forward to open them up to the counter attack while we played far too slowly and without passion. I would have expected us to fly out of the traps and immediately let Costa Rica know that they're in a proper football match. That performance at home lacked intensity, concentration and alertness and we conceded silly goals.

Next came Honduras. Playing Honduras in San Pedro Sula is a tough assignment. They are a very athletic team and are a really physical bunch.
Honduras did to us what we should've done to Costa Rica. They were on us like a stubborn rash and they refused to allow us to settle. Their passion was there for all to see and their home fans roared them on.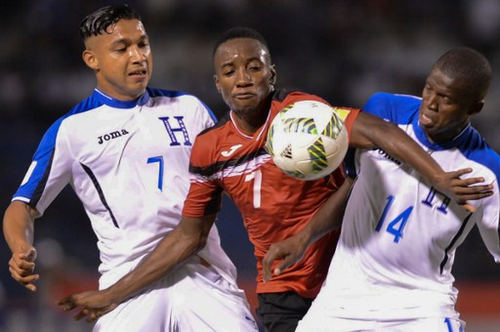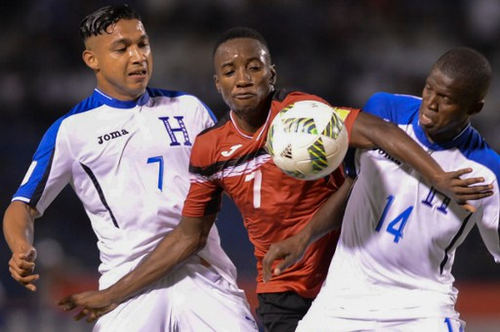 Again, I'm not sure what our plan was. At times we attempted to go toe to toe with them and at times it appeared as though we wanted to counter attack but we were desperately poor in executing the latter effectively.
To be brutally honest, we were poor. What also concerns me is what appears to be a lack of leadership within the squad. Our game management was poor. Honduras had a staggering 72% possession and, I'm sorry, you will rarely ever win any football match giving up that much possession.
We looked dangerous at set pieces but from open play we never really looked like scoring. The goals we conceded were certainly preventable and that would disappoint the coach for sure.
Where do we go from here?  The manager is a football man and I'm sure he is mortified with the lack of intensity displayed by his players. This break until March is good as it gives the staff and the players time to reflect on their performances.
On the plus side, there are still enough points to play for. But the minus side is how are we going to get these points. It will be very tough. The United States have started poorly but they will almost certainly qualify.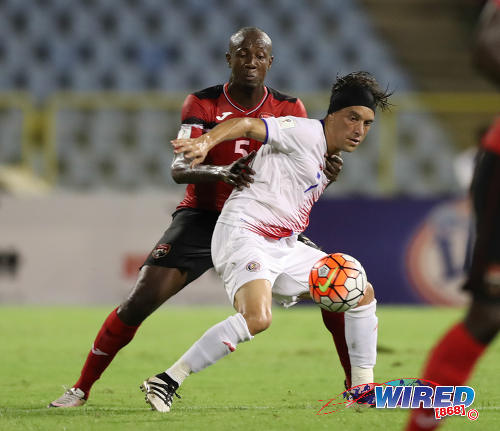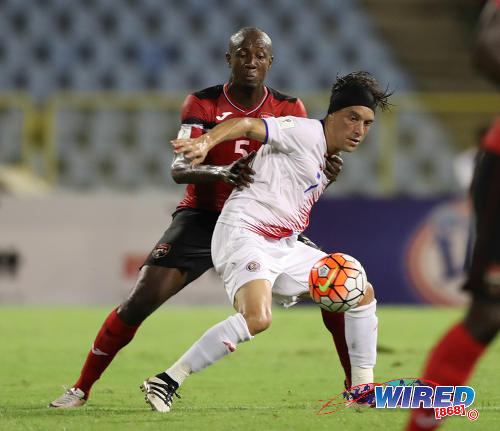 We have four more home games against Mexico, USA, Panama and Honduras. Can we win them all? I doubt it.
Then, we have away fixtures against Mexico, USA, Costa Rica and Panama. We definitely will not win all our remaining away games. I think 14 points may be enough for fourth place and the Play Off round and we have to find a way to get these points. I think we have to play on the counterattack.
Consider this, we have conceded 24 goals in the last 10 games. That's an abysmal record and unless you're a free scoring team you would lose most of those matches. This statistic tells me that we are not defending well. We must correct that fast.
We cannot go toe to toe with these teams as they are fundamentally better than us. We have to be tight and not concede and then try to hurt them on the break. I think we have enough pace to do it.
Are we good enough tactically to do this? Can the coach implement this?
He would be racking his brains trying to find a solution.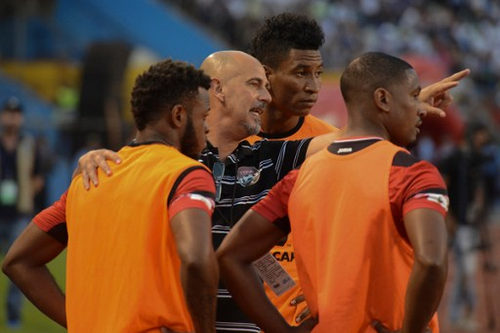 I have observed that many pundits are calling for coach Stephen Hart's head. I'm not so sure changing the coach now would be beneficial. It worked for us 11 years ago but I'm not sure if it would work now.
Leo Beenhakker was terrific as he is vastly experienced and had managed the likes of Real Madrid and Holland. His appointment worked for me personally as straight away he had belief in my talent. I worked my socks off for him as he was inspirational.
A new coach would have to get the players to buy into his philosophy and methods. When is he going to do this? This isn't club football when the manager has you all week preparing. He would mostly likely have four or five days before the next game to get his points across.
Unless it's someone of very, very high quality, I think it's an almighty gamble. Mr Hart, in my opinion, should be given a bit more time to turn things around.
Football is a results business and the coach would know this. It's also an industry where you must have thick skin and be steadfast in your philosophy. Mr Hart is being criticised now and he must take it on the chin as he is in charge. He is the boss and it's part of football.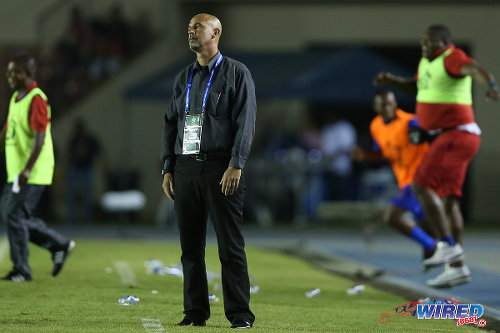 But while the coach is there, we have to support him as it's a lonely place, especially when results are going against you. Support your coach.
As for the players, don't for one second believe they are blameless for this start. Mr Kevin Molino is a talented boy but he let himself, his family, his teammates and the fans down by his indiscretions. His actions were childish and created an unnecessary distraction.
He may be disappointed to read me saying this but I'm not lying. It's the truth and he should have known better. I mentioned recently that, if I was the coach, the penalty would've been more severe mainly due to the fact in happened not once but twice.
I hope he learns and is more focused and mature enough to understand what is at stake here.
The other boys must re-focus as well. They will all know if they played well or not. They are professionals. They have to limit individual mistakes and this comes from concentration.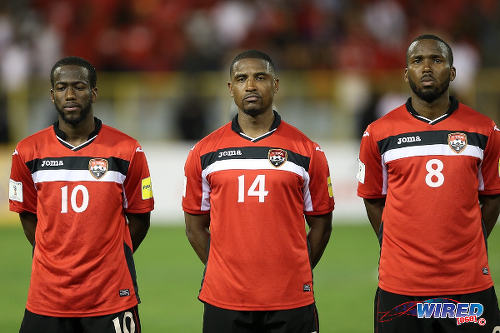 After every international during our qualification for the 2006 World Cup, when I went back to Dundee, I would visualise every game and even every training session at night.
It was an obsession to ensure I did everything possible so my own performance would not let down Trinidad and Tobago. Qualification is all I thought about. I was possessed by this goal.
When I trained with my club, I reminded myself that I was an international player aspiring to play in the World Cup finals, so every training session and game must reflect that. I was no longer only a club player.
The players would have certainly lost confidence as losing sucks it out of you. But there is always the next game to put it right, and that's what they need to do.
It's time to man up, perform and, most importantly, give maximum effort.