"The Vietnamese say that a house leaks from the roof…"
The following Letter to the Editor, on the allegations engulfing President Anthony Carmona, was submitted to Wired868 by the National Workers Union and was penned by Rae Samuel:
Dear folks, let me begin by saying that I am not one of those armchair journalists who Tony "Car-money"—as some call him now—recently upbraided in his Republic Day rant.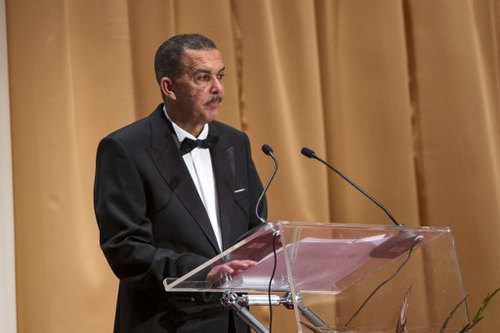 I have no armchair. Neither my General Secretary nor my editor would sign off on such an invoice. In the interim, I have bought myself a folding stool, which I place over my shoulder following the workers' interest—be it on the Brian Lara Promenade, Chaguaramas or outside the Prime Minister's house, which the JTUM has apparently declared to be off limits.
Does that make me a "stool j…"? Better watch yuh mouth, you do not have Presidential immunity… Nor wine.
Given our reversion to type/norm in the limited overs series in Pakistan, we should send Tony Car-money to captain and coach the team. Look at the master stroke he played before red-haired Rhoda spilled his wine.
He called in all the heads of security and law enforcement to a meeting. We all know that refreshments are served at these sessions. Who is to say that, in a moment of epiphany, Tony did not serve them the same Presidential wine which would later become subject to investigation?
Yuh cyah smoke weed in the gayelle and then lock up the fellahs yuh smoke with. That is a brilliant legal mind at work—powers or no powers.
While it is not the first time Tony's apparent chicanery is under review, these new revelations are most revealing.
Last time out, it was revealed that he collected rent money while living in State funded housing. Now it seems the allegations have spread to bottling Presidential Chardonnay, acquiring "family jewels" at State expense and doing a Kamla by hiring close relatives to work in the household.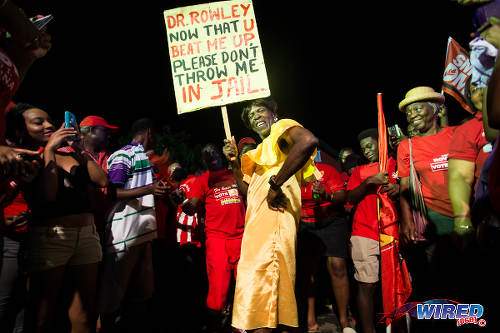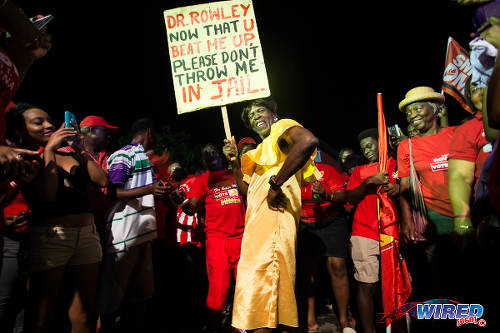 These accusations carry strong evidential circumstance, since serious questions emanate from the Auditor General's office. The sums in dispute suggest hundreds of thousands of dollars of misplaced or illegitimate spending.
Meanwhile, schools need repairs, money is owed to workers and Dr Zika cannot find money to buy cancer drugs in public hospitals.
Can you imagine hundreds of prisoners suffering in jail accused of doing much less and reading or hearing of this? What would they give for five minutes free airtime to plead their cases as eloquently as "Tony C"?
The Vietnamese say that a house leaks from the roof. Yes, the substantive house was leaking long before Tony C came there to roost—we know chickens roost, but what about eagles?—but not from audited accounts. The Auditor General now has to go in there with a raincoat and Wellingtons.
Is the goodly gentleman in any way responsible?
Next time someone hires your transport, tells you "wait here ah coming just now" and you vehicle ends up searched with the police finding firearms or narcotics in your vehicle, text me and let me know whom they charge?
Unless, of course, you are President of the Republic!