Former Attorney General Anand Ramlogan was a no-show while UNC Senators Wayne Sturge and Gerald Ramdeen refused to defend their own requisition, as a no confidence motion in Law Association of Trinidad and Tobago (LATT) president Reginald Armour SC and vice-president Gerry Brooks came to a crushing defeat at a special general meeting today at the Hall of Justice's Convocation Hall at Knox Street, Port of Spain.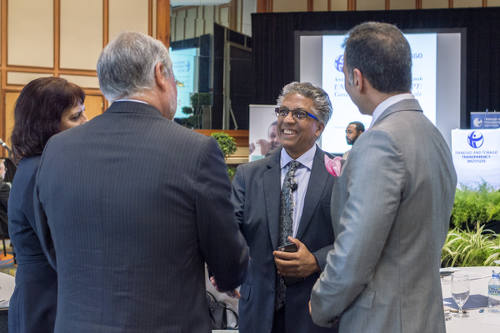 In the end, the proposed no confidence motion did not even go to a vote as, bizarrely, Sturge and Ramdeen refused to defend the requisition. The meeting was chaired by Elton Prescott SC, who was asked to do so by Armour with the agreement of the general membership.
"When you call for a meeting and the meeting is convened, it is your legal responsibility to stand up and move a motion for the vote to be put to the floor," Armour told Wired868. "Three times, Prescott called on the people who requisitioned the meeting to move [the motion] and, although Sturge and Ramdeen were there, they did not speak up or say a single word to support it in front of their peers.
"I found that remarkable."
Armour's recollection of the special general meeting, which was attended by over 250 LATT members, was affirmed by several other attorneys who attended including Keith Scotland.
"I attended and, when it was asked who will be there to defend the nemesis of the petition, no one spoke," said Scotland.
Instead, attorneys Ravi Rajcoomar and Makeda Browne-Alfred addressed the gathering and claimed that they were misled into signing the requisition.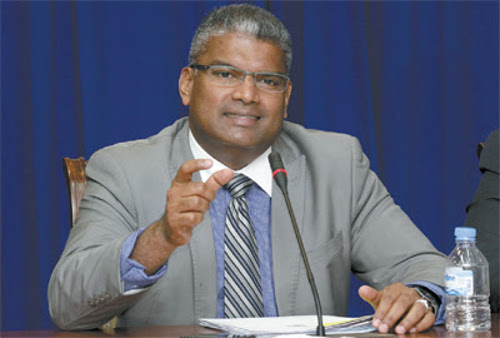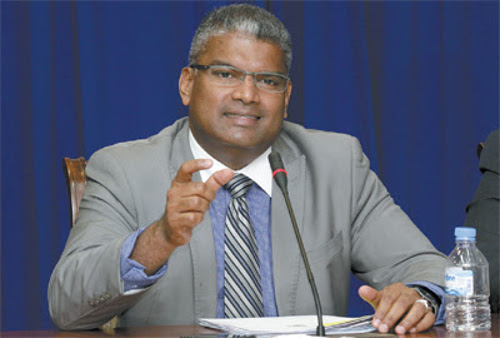 Twelve of the initial 30 attorneys who requested the special general meeting subsequently claimed they were duped into affixing their signatures on the requisition document.
A joint statement by seven such attorneys, including UNC legal advisor and former MP Collin Partap, claimed:
"We were under the impression that we were signing a petition requisitioning a meeting of the Law Association to discuss matters relating to the Strategic Services Agency (Amendment) Bill 2016…"
Prescott asked if anyone who had not withdrawn from the requisition wished to explain what happened. Again, Sturge, Ramdeen and the remaining attorneys present stayed silent.
The 17 attorneys who did not officially distance themselves from the requisition were:
Wayne Sturge, Alexia Romero, Joseph Sookoo, Danielle Rampersad, Kevin Lewis, Shirvani Ramkissoon, Abigail Roach-Thomas, Shanice Edwards, Jonathan Bhagan, Devesh Ramdeo, Jennifer Rogers, Alvin Pariagsingh, Jayanti Lutchmedial, Anand Ramlogan, Kent Samlal, Douglas Bayley and Gerald Ian Ramdeen.
It is uncertain how many of the dissident attorneys showed up today. Former UNC Senator Robin Montano, who was one of the signatories and instigators of the requisition, is not a financial member of the LATT and could not attend.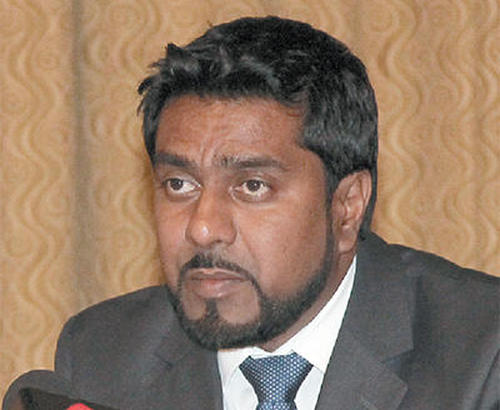 "[Sturge and Ramdeen] never stood up and they never contributed to the debate," said Armour. "The entire debate, which was for about an hour, was about the people who said they were misled and that the meeting should go no further. Because the meeting was called on an improper basis.
"Ramlogan did not turn up, Montano could not and, in front of their peers, Sturge and Ramdeen hid."
Sturge might have saved his voice for the television cameras, as, after the meeting, he tried to convince the media as to why his party—and not Armour and Brooks—was victorious.
"We won before we started," Sturge told TV6, "because we embarrassed them into action."
Sturge told the media that the attorneys who withdrew from the requisition had capitulated. It was a claim that he apparently did not make in front of their peers.
Armour suggested that it was Sturge and Ramdeen who wilted in the face of public scrutiny.
"My take on what happened today is that the leaders of the requisition, who are Montano, Ramlogan, Sturge and Ramdeen, I think they imagined that they would come out with a block of 35 lawyers. They did not expect to be exposed.
"From the very first day when we published the motion [in the Trinidad Guardian newspaper], we began to get letters from attorneys that they were withdrawing. I think Sturge miscalled this badly."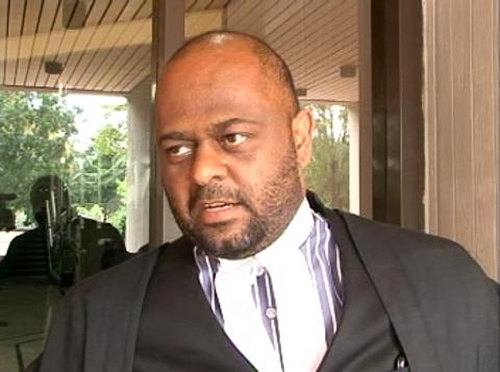 Armour said it was possible that there might be a case of misconduct in the manner that the requisition failed and, in particular, the complaints from attorneys who claimed they were misled. However, the LATT president insisted that he did not intend to "scaremonger" and would not get ahead of himself on the matter.
Armour defended the work of the law body, which relies on voluntary workers, in providing benefits to the profession, the public and attorneys.
"We have many responsibility and we work as hard as we can with voluntary help.
We review legislation and we send in reports to the relevant people—on legislation including trademark, whistleblower, conveyance, title deed reform and so on.
"We have bench bar meetings with the Chief Justice and the judiciary to bring to their attention problems that lawyers are having or issues that we can help with. And we also deal with benefits for lawyers such as health insurance for members…
"Section five of the Legal Profession Act deals with our mandate to protect the rule of law… [And] we have a very active disciplinary committee, which is split into two divisions chaired by Gilbert Peterson SC and Marcelle Ferdinand.
"Every week, they sit on matters in which people are complaining on litigants. They do that every day."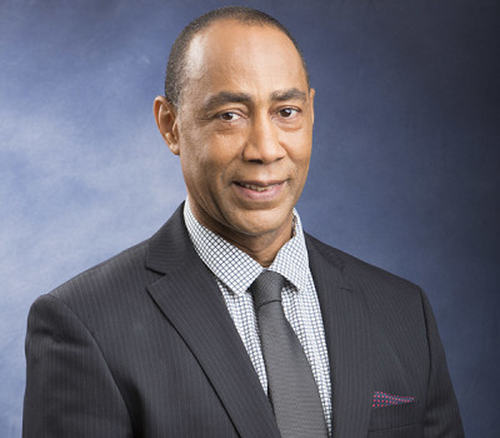 Today, the general membership of the Law Association decided that Armour and Brooks had no case to answer and carried their full support.
Did local attorneys find the events at today's special general meeting to be bizarre?
"I find nothing odd these days," said Scotland, with a chuckle.