The following blog on life for commuters in Trinidad was submitted to Wired868 by Jeremy Francis:
I recently had a client meeting in the East, so I was on my way up the highway. This was before the introduction of the speed guns. The meeting was at 9 am, so being as punctual I always try to be, I was parked outside their office by 8:15 am. In order to do that, I had to leave Port of Spain just a little after 7 am.
If I didn't do that, I'd get stuck in traffic and, eventually, be late. I used my time well by typing this article.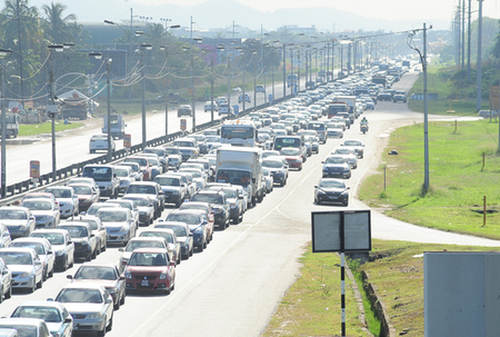 Once you are a driver in Trinidad, you know that it's either you are early or late—for a meeting or for work. There is no in-between, really. The speed guns have only made this worse.
As I was driving along the highway, I looked at the time. At 8 am there was bumper-to-bumper traffic all the way into Port of Spain. Past experience tells me this might start all the way down in Chaguanas; sometimes as far as Couva. We all know the stress of traffic and the impact it has on productivity.
The fact that these drivers were still in their cars at 8 am made one thing obvious—they were all late for work. And though every day is different, one thing is constant; there are always hundreds (even thousands) of people, streaming into their offices after the appointed start time.
But does it really matter? Of course it does. Productivity is affected. Or is it?
Most of the companies I deal with complain about tardiness and absenteeism. Quite a lot. Many of them have chonic problems in those areas. In many cases, traffic is the main excuse, because quite frankly, it is a very serious problem.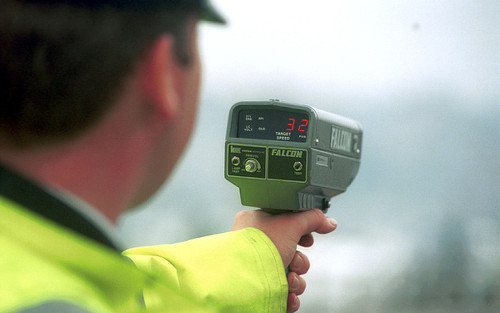 But there is something else that causes lateness or no-shows: apathy. There are people who just don't enjoy their jobs and aren't motivated to struggle with the other drivers to get to work on time.
Another issue relates to time. When I lived in the East, our family had to leave home by 5:15 am to beat the traffic. This meant that the kids were at the daycare by 6:30 am and my wife and I were at work well before starting time.
Sounds good, except that we had to get up at 4:00 am every morning, after getting home after 7:00 pm each night, because of (guess what) traffic. Some families have to leave home even earlier.
So the issue comes down to when we start work. Whether it is 8:00 am, 8:30 am or 9:00 am, some employees will be late. Even some of those who are highly motivated and effective. So what then, is the solution?
One of them isn't telecommuting. As I mentioned in another article, this involves a high level of maturity, a robust work ethic and a well developed Performance Management System. Some employees can function well in this environment, but others will get distracted at home. As someone who has done this for years, I know of what I speak.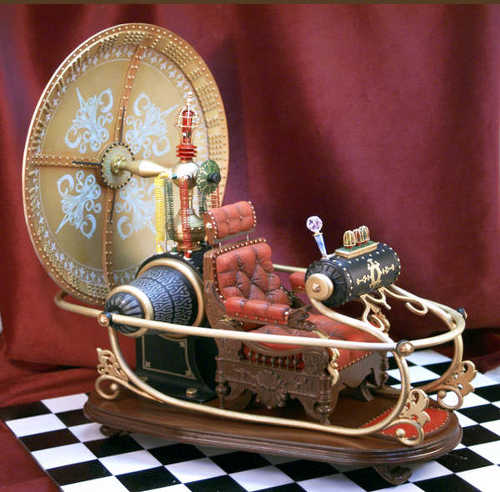 The simpler and more realistic solution to this is decentralisation. In the mid 2000's when the price of oil and gas was high, the then government went on a building spree constructing a number of high-rise government offices in the capital city. Even back then I knew this was a mistake.
The fact that many of these offices are still empty today is testament to the fact that you can't build your way to developed world status.
What the government should have done—and should still do—is set up a number of micro-offices in communities across the island.
All that is required is to set up a number of shared-services units in community centres and satellite offices staffed by public officers from the community (or close to it), where citizens can access vital services without having to traverse too far.
The impact is simple: public officers, who are represent a considerable portion of working population, would set up shop closer to home, checking in to main office on a staggered schedule. They could spend two or three days in their communities, dispensing services they normally would from the main office.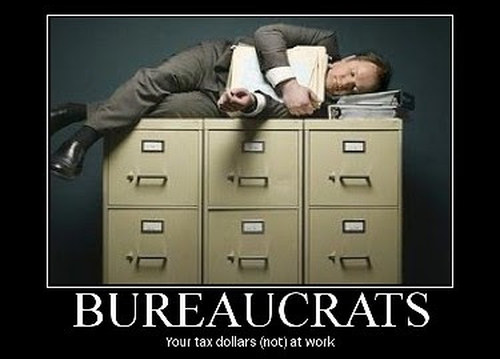 The public would now have the option of accessing these services closer to home, thereby reducing the need to be on the roads as much. This reduces traffic and the dependence on gas right away and has an immediate impact on the environment.
It will also have an impact of work-life balance, by giving many people back many hours of their day. And for those who still have to travel long distances, the burden is reduced, because there are fewer cars on the road.
For this to work effectively, the process and procedures of many government offices will have to be looked at and re-vamped. Work will have to be done differently. But when the pay-off is less time on the roads—and the ability to work closer to home—who would object? Possibly the unions. But that is a story for another time.
Might a programme like this actually work?