Opposition Leader Kamla Persad-Bissessar broke her silence this morning to respond to questions arising from a leaked United States intelligence memo. The document alleged that the former prime minister was not only aware of corrupt activity by her former minister, Jack Warner, but also benefitted from it.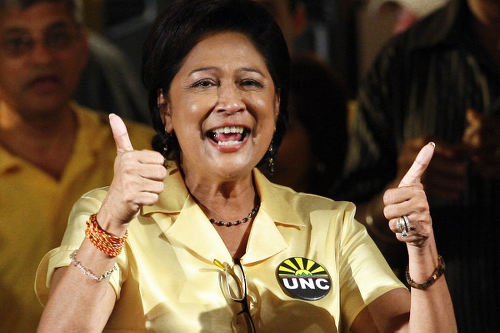 For her response, Persad-Bissessar  ignored Wired868's questions, created queries of her own and answered those instead.
Did the former Prime Minister advise Warner to quit his football posts, after the Mohamed Bin Hammam bribery scandal in order to head off a prolonged investigation that might unearth damaging information on the ex-FIFA Vice-President and his financial support of the United National Congress (UNC)?
Was Persad-Bissessar's decision to sack Warner made after a tip off by the United States Department of Justice and again designed to insulate the UNC from foreign investigators?
The Opposition Leader preferred to focus on the document's inability to conform to traditional correspondence protocol.

"I am not convinced that the document is genuine," Persad-Bissessar said. "There is no letterhead, no signature or otherwise to verify the source of the document and, no date on the document."
The document in question was a memo addressed to Scowcroft Group senior advisor and former CIA director James Pavitt, which was unearthed by author Mary Papenfuss during investigations into former CONCACAF general secretary, Chuck Blazer, for a book she co-authored with Teri Thompson titled American Huckster.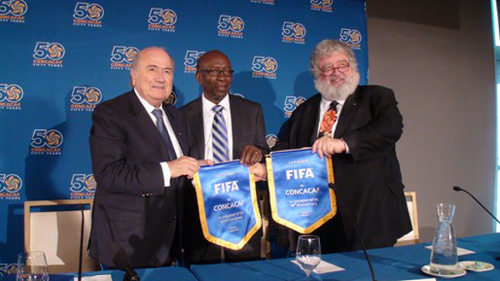 The memo was not a final report and promised further information on, among other things, the extent of Warner's financial help to the UNC for the 2010 General Elections.
It cited "sensitive sources" close to Persad-Bissessar for the bulk of its information and alleged that the then prime minister not only allowed Warner to use his government portfolio for corrupt gains but also tried to shield him to protect her party's interest.
According to the memo:
Warner contributed a great deal of money (we are working on the amount) to the national campaign. In the opinion of a very sensitive source, Persad-Bissessar also understands that the bulk (of) Warner's funds come via corruption.

By June 2011, the public reports of corruption involving Warner, Mohamed Bin Hammam, and Sepp Blatter became significant enough for the Prime Minister to weigh in on the side of those urging Warner to step down from FIFA, before the investigations turned up dramatic evidence of corruption that could not be explained or ignored.

Warner kept his Ministerial and Party posts, which allow him to continue to profit from graft, but nothing on the scale of his activities in FIFA.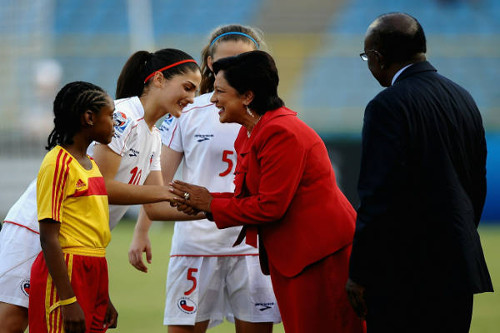 The memo does in fact contain a few obvious errors such as conflicting dates for the elections that saw Persad-Bissessar replace Patrick Manning as Trinidad and Tobago's prime minister.
The Opposition Leader initially declined comment when Wired868 asked her to confirm or deny the allegations contained in the memo.
Having assessed the document—and, possibly, noting that the Scowcroft Group also remained tightlipped—Persad-Bissessar offered her own response that focused on what she felt an intelligence memo should look like. And a sweeping general commentary on Warner's extradition case.
It is my respectful view that it would be highly irresponsible and reckless of me to comment in any way on matters that are presently under investigation by law enforcement and/or the subject of criminal proceedings both locally and abroad as that may prejudice ongoing investigation or criminal proceedings arising out of these investigations. 

These matters are now the subject of a transnational investigation which is being conducted by the US Department of Justice in collaboration with various governments across the world. The investigation spans the entire footballing world and day by day the net of persons who are under investigation is spread wider.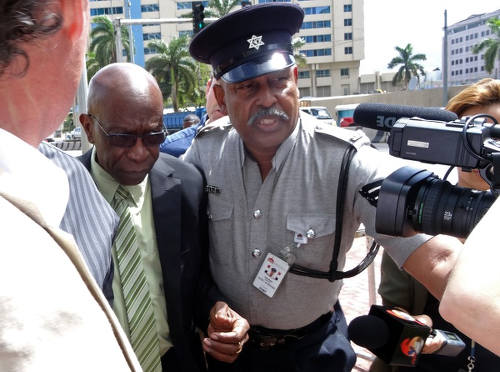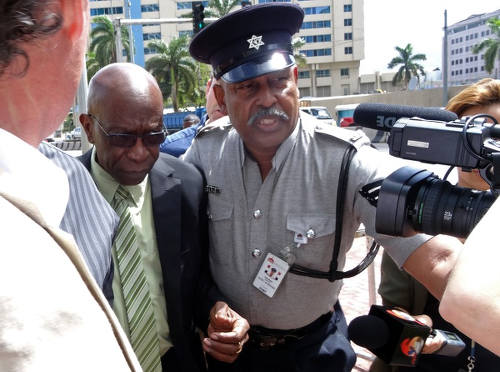 Persad-Bissessar also claimed that, as prime minister, her Government did all it could assist the United States' extradition proceedings.
"When I was Prime Minister the then Attorney General lawfully assisted in the investigation," said Persad-Bissessar, "by cooperating with the US authorities and providing all requested information with respect to Mr Warner's extradition that is now the subject of legal proceedings."
The Opposition Leader was less talkative where her own relationship with Warner was concerned. But, with no signature and silence at both ends, the mysterious memo is unlikely to lead anywhere.