Opposition Leader Kamla Persad-Bissessar has refused to confirm or deny a leaked United States intelligence report which suggested that the then Prime Minister helped script Jack Warner's resignation from FIFA and was far more aware of the football executive's alleged criminal behaviour than previously admitted.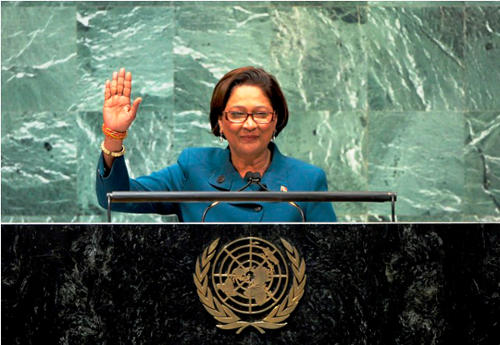 According to the memo, Persad-Bissessar was concerned that a potential FIFA investigation into Warner's activities might have dire implications for her government.
"As the FIFA scandal mounted, Persad-Bissessar privately pressed Warner to resign from FIFA and CONCACAF," the memo stated, "in exchange for FIFA ending their investigations in pursuit of these charges.
"At the same time, the Prime Minister is aware of the complicated situation surrounding the US$500,000 Australian grant to Trinidad, and expects Warner's resignation to preclude any serious investigation into the final use of this money.
"The Prime Minister was obviously only one of a group of people working to have Warner step down. But her role should not be underestimated, as Trinidad is Warner's base and refuge in all matters of this type."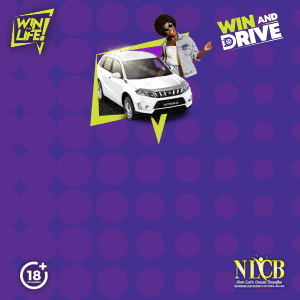 The memo was shared with Wired868 by American journalist Mary Papenfuss who co-authored an investigative book on disgraced CONCACAF general secretary Chuck Blazer.
Blazer was Warner's close friend but became a FBI informant and helped sink the controversial Trinidad and Tobago sport administrator. The document was undated but appeared to have been written in the immediate aftermath of Warner's FIFA resignation on 20 June 2011.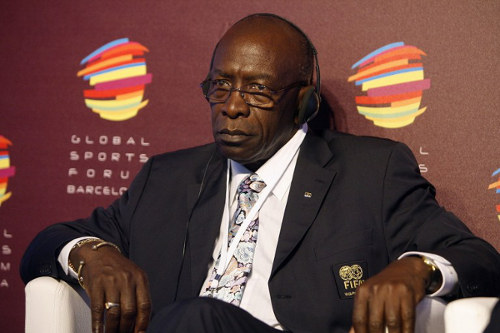 Papenfuss' book, American Huckster, went on sale on 26 April 2016 and was serialised by Sports Illustrated.
The memo, which was unearthed during investigations for the book, was unsigned but addressed to former CIA deputy director James Pavitt, who is a senior advisor at the Scowcroft Group.
The Scowcroft Group, according to its website, provides "risk assessment and market development strategies for Europe, Asia, Africa, Middle East and Latin America." The company is managed by Brent Scowcroft, former national security advisor to George HW Bush. It lists former US secretaries of state Colin Powell and Condoleezza Rice among its "principal members."
Neither Pavitt nor the Scowcroft answered Wired868 queries as to why the company—which specialises in sourcing intelligence and contacts across the globe—was keeping tabs on Warner and Persad-Bissessar.
There was also no confirmation on whether the information was gathered by its own investigators or "gifted" to them by an FBI agent, since the US Department of Justice (DOJ) was investigating the former FIFA vice-president at the same time.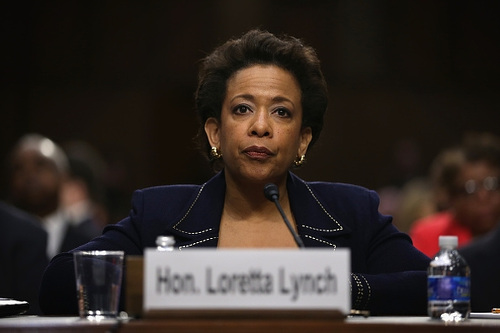 Persad-Bissessar listened to the details of the intelligence memo and did not confirm or deny any of the information. However, she asked to see the document before responding.

The suggestion that Warner hoped a prompt departure from FIFA would ensure his Cabinet survival was not new. In his resignation letter to the world governing body, Warner noted that he expected to fall back on his job with the Trinidad and Tobago government:
"With my withdrawal from service in international football, I shall, henceforth, be concentrating exclusively on my lifelong commitment to the service of the people of Trinidad and Tobago, currently as chairman of the major party in our governing coalition and as a cabinet minister in the government of our republic."
However, the unnamed US investigator who authored the intelligence memo claimed that Warner's prompt resignation may also have been designed to discourage any potential probe, which might have found that dirty money ended up in the UNC's coffers.
To date, there is no evidence that any illicit funds were used to bolster the party now in Opposition.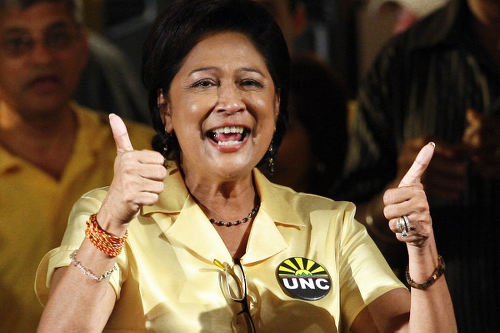 The memo stated:
[Warner] is a trusted supporter and fund raiser for Persad-Bissessar, and is credited by knowledgeable individuals with an important role in the victory over [former prime minister Patrick] Manning […] The Prime Minister is, as we stated, well aware of the allegations surrounding Warner's activities at FIFA and in CONCACAF, but she tends to view these [as] minor compared to the intense, systematic corruption of the Manning administration…

In addition, Warner contributed a great deal of money (we are working on the amount) to the national campaign. In the opinion of a very sensitive source, Persad-Bissessar also understands that the bulk [of] Warner's funds come via corruption.
The document contained a few errors and did not seem to be a final report while the investigator promised to gather more data in the near future.
In one paragraph, it claimed that Patrick Manning lost out to Persad-Bissessar in May 2011 and not 2010. While, in the following section, it suggested that Manning, who called a snap election, had resigned his post as prime minister.
However, US sources told Wired868 that they believe the document is genuine. And, thus far, neither Scowcroft nor Persad-Bissessar has disputed the allegations contained in it.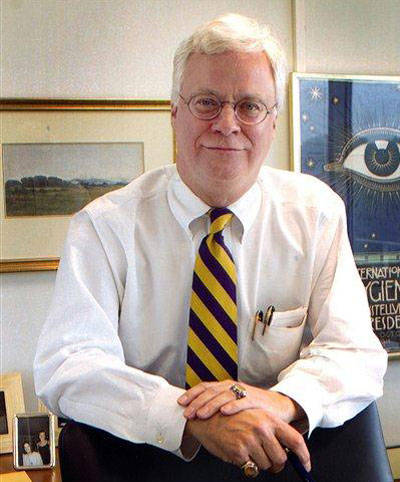 More from the memo:
By June 2011, the public reports of corruption involving Warner, Mohamed Bin Hammam, and Sepp Blatter became significant enough for the Prime Minister to weigh in on the side of those urging Warner to step down from FIFA, before the investigations turned up dramatic evidence of corruption that could not be explained or ignored.

Warner kept his Ministerial and Party posts, which allow him to continue to profit from graft. But nothing on the scale of his activities in FIFA.
Warner, according to the document, was convinced that FIFA would not pursue him after his resignation. He also expected to retain the controversial Centre of Excellence, which was funded by a combination of FIFA, CONCACAF and the Trinidad and Tobago Football Association (TTFA) money, as well as a US$500,000 payment from the Football Federation Australia (FFA).
The memo states:
Warner is extremely angry over the loss of his lucrative and prestigious FIFA position. According to knowledgeable sources, he is still coming to grips with the embarrassment and loss of revenue that goes along with these resignations.

Warner apparently does believe that all serious investigations of his activities will now cease, and he is determined to find a way to maintain his influence in FIFA, while plotting revenge against Chuck Blazer […] whom he blames for his downfall.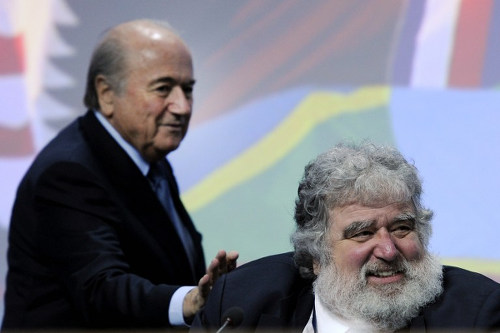 The document also suggested widespread corruption by the People's Partnership Government, which was barely a year into its term at the time:
It is also important to remember that Trinidad is in the middle of a development boom related to newly developed oil and gas fields in their waters. These developments have fostered corruption throughout the economy, and Warner's Ministry of Works and Transportation is a major factor in this environment.
Exactly one week after the FIFA bombshell, Persad-Bissessar had her first Cabinet reshuffle and, tellingly, handed Warner's Transport portfolio to Devant Maharaj.
Warner, due to his Transport post, was line minister for the Airport Authority when Qatari businessman and FIFA vice-president Mohamed Bin Hammam landed at the Piarco International Airport with over US$1 million in May 2011, which was mostly distributed to Caribbean Football Union (CFU) officials in a bribery scandal that rocked FIFA.
Bin Hammam travelled to Trinidad on a private jet and, according to one CFU source, was escorted out of the airport without meeting Customs officials.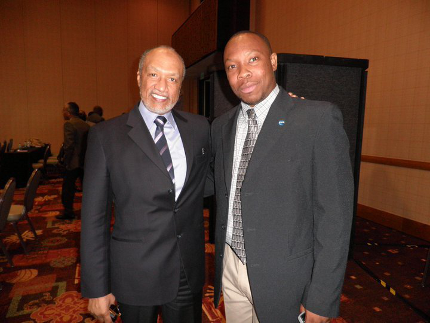 Bizarrely, even as the Trinidad and Tobago police investigation into Warner's role in the Bin Hammam bribery scandal remained open—the football administrator could still face charges under the Proceeds of Crime Act—Persad-Bissessar installed him as her Minister of National Security on 23 June 2012.
Warner remained National Security Minister until the Prime Minister asked him to resign on 22 April 2013.
Five days earlier, Persad-Bissessar met US Deputy Secretary of State William Burns in Washington to discuss "ongoing bilateral issues."
On the agenda was also a new Foreign Account Tax Compliance Act (FATCA) that required foreign institutions to report their account holders to the US Internal Revenue Services (IRS). The IRS and FBI were jointly investigating Warner at the time.
Was Warner's second shocking resignation another attempt by the then Prime Minister to stave off a potentially embarrassing investigation into the movement of allegedly illicit football funds?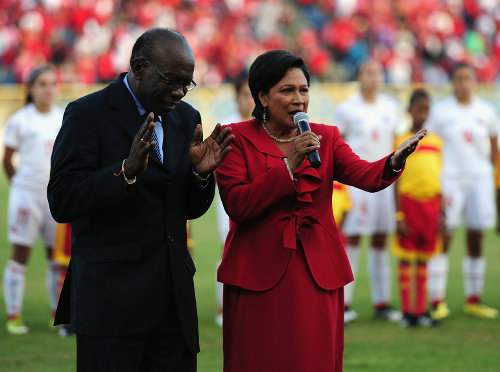 Wired868 asked Persad-Bissessar if she was informed at that Washington meeting about the DOJ's probe into Warner.
She neither confirmed nor denied this. Instead, she asked this website to compile questions and email them to her along with the intelligence memo. She promised to respond promptly.
However, when Wired868 published over 15 hours later, the Opposition Leader still had not responded.
On 19 April 2013, two days after Persad-Bissessar met Burns, CONCACAF published an integrity report that made damning allegations on Warner's term as the confederation's president. The then prime minister claimed this report was the reason she decided to remove the former FIFA vice-president from her Cabinet.
However, according to a former government insider, Persad-Bissessar had already planned Warner's departure months earlier. And the last straw had nothing to do with FIFA or the DOJ.
In January 2013, the source, who preferred to remain anonymous, claimed that Persad-Bissessar was tipped off that Warner instructed his secretly assembled New Flying Squad Intelligence United (NFSIU) to spy on fellow Cabinet members. And she was furious.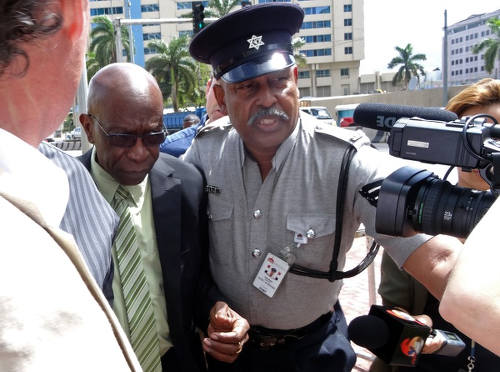 By then, it was public knowledge that ex-Barbados attorney general Sir David Simmons was chairing a CONCACAF committee which was investigating Warner and expected to produce a sensational report.
Persad-Bissessar, according to the source, requested further information on the CONCACAF Integrity Report and was told that it should be published in April 2013.
And the former prime minister, who was described as a non-confrontational person by nature, allegedly chose to bide her time and wait for the public scandal that would force her to sack her National Security Minister.
Persad-Bissessar confirmed she was told that Warner planned to spy on his Cabinet colleagues. But she denied that her response to the NFSIU or Warner was influenced by rumours that he intended to gather information to blackmail high-ranking People's Partnership members.
About the rumours of spying, Persad-Bissessar admitted there had been concerns. "But, in our view, the Flying Squad was an illegal matter to start with," she told Wired868.
Thus far, police sources have denied that the short-lived NFSIU, which never received Cabinet funding, was ever directed to spy on politicians from either side.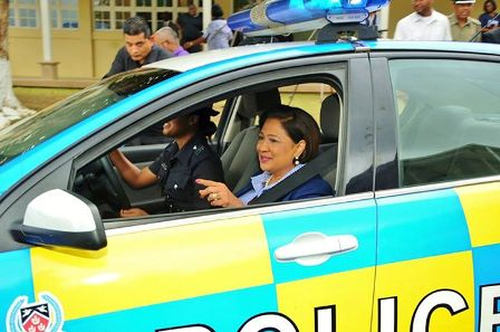 Whatever Persad-Bissessar's final motivation for axing Warner, the leaked US intelligence memo suggested that she had ample reason to be rid of the controversial character years earlier.
But once in government, Persad-Bissessar, according to the memo, appeared to feel that the damage from Warner's Cabinet role could be limited. And she was willing to risk Trinidad and Tobago's international reputation on that premise.
The memo leaves us with this:
The Persad-Bissessar government recognises that any exposure of this activity [from Warner] will only serve to confirm the view in the region that Trinidad is one of the most corrupt countries in the Western Hemisphere.

And that this corruption is tolerated, and even sanctioned by various Ministers in the government.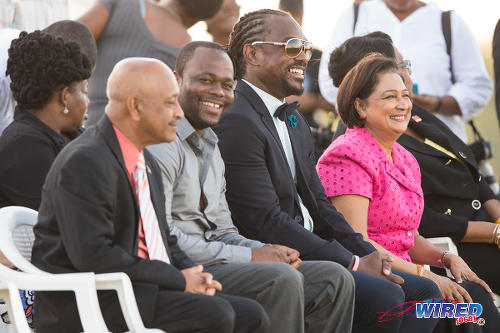 Editor's Note: Click HERE to read response from ex-prime minister Kamla Persad-Bissessar to intelligence memo.