W Connection midfielder Jabari Mitchell and Central FC attacker Nicholas Dillon will be coach Brian Williams' key assets this month, as Trinidad and Tobago start their campaign to retain the Under-20 Caribbean Cup crown.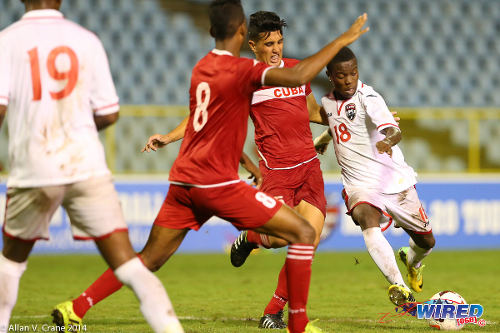 The young "Soca Warriors" play their opening Caribbean Football Union (CFU) qualifier against Guadeloupe from 7.30 pm at the Ato Boldon Stadium in the second of a double header on Wednesday 15 June 2016. The match will be preceded by a clash between St Lucia against Turks and Caicos from 5 pm.
Tickets will be sold on match day and are priced at TT$20 (covered) and TT$10 (uncovered).
The group winner will advance automatically to the Caribbean finals in Curacao this October along with three of the four runners-up from the CFU qualifying phase.
Mitchell and Dillon were both members of Trinidad and Tobago's victorious 2014 Under-20 squad and played together for Naparima College that same year.

The only remaining squad members with senior Pro League experience are Josh Toussaint, who represented table proppers, St Ann's Rangers, and Naparima College attacker Isaiah Hudson and Shiva Boys HC full back Isaiah Garcia, who both made a handful of appearances for Connection.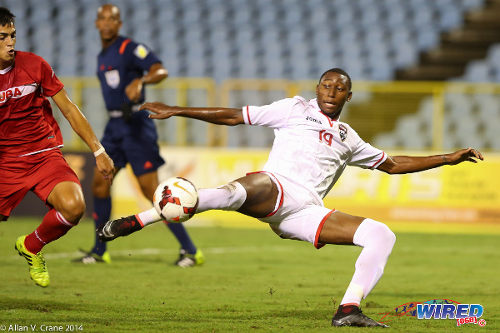 Garcia is the cousin of "Soca Warriors" winger Levi Garcia and ex-National Under-23 midfielder Nathaniel "Spanish" Garcia.
Williams also selected four overseas-based players, who are Stony Brook College and ex-Naparima College attacker Jarred Dass, former National Under-17 Team captain and New York Red Bulls II defender Noah Powder, Durham defender Jacob Sooklal and Stevenage Borough midfielder Morgan Bruce.
The rest of the National Under-20 Team comprises Secondary Schools Football League or Pro League Youth League players including playmaker Kareem Riley (Presentation College/Central FC), midfielder Shane Sandy (Naparima College/North East Stars), winger Kathon St Hillaire (St Anthony's/St Ann's Rangers), attacker Quinn Rodney (Shiva Boys HC/Club Sando) and striker Rushawn "Dada" Murphy (East Mucurapo/Football Factory).
"I think the squad is good, competitive one," Williams told TTFA Media. "The last four days, we were able to analyse the players properly and see who responded well to the training from a fitness standpoint. And with regards to the other demands we have been making of them from a tactical standpoint."
Two unfortunate absences are Shiva Boys playmaker Tyrel "Pappy" Emmanuel and Presentation College (San Fernando) left back Keston Julien.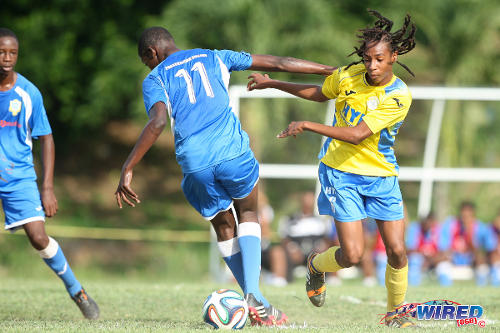 Emmanuel was left out on medical grounds after complaining of chest pains. He told Wired868 this evening that he was cleared by a doctor to continue playing football. But it was too late to seal a place in the Caribbean Cup squad.
Julien leaves this week for trials at several Netherlands Eredivisie clubs, under the guidance of Dutch agent Humphry Nijman and his local handler Dion Sosa.
The other players from Williams' 30-man squad who failed to make the final cut are: Jamari Warrick (New York Red Bulls), Tekay Hoyce (Mucurapo East/Central FC), Shawndell Augustus (Central FC), Michael Basdeo (Naparima College/Club Sando) and Shakuille Williams (St Benedict's College).
Hoyce is one of 13 players from the previous National Under-17 Team who failed to make the step up to the Under-20 level.
The others are: Tyrek James, Levi Fernandez, Shirwin Noel, Joshua Burnett, Shakeem Patrick, Kishon Hackshaw, Chaz Burnett, Shobal Celestin, Jerren Nixon Jr, Darnell Hospedales, Jeankeon Alexander and John-Paul Rochford.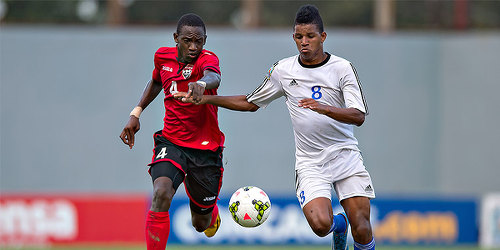 Hackshaw and Rochford both opted to represent the National Under-17 Team for a second time, since their ages permit them to do so.
The Under-17 Team, which was coached by Shawn Cooper, qualified for the CONCACAF competition but failed to advance to the knockout rounds.
Williams hopes that his team's offensive powers take them even further this time, as they target the South Korea 2017 FIFA Under-20 World Cup.
"I am looking forward to see the team play with great expectations," said Williams. "The strength will come through mostly our offensive play. We have some good offensive players but we have a bit more work to do in order to become more steady in the defence.
"Noah Powder came in today and Morgan Bruce comes in this week as well and they will add some stability to the team."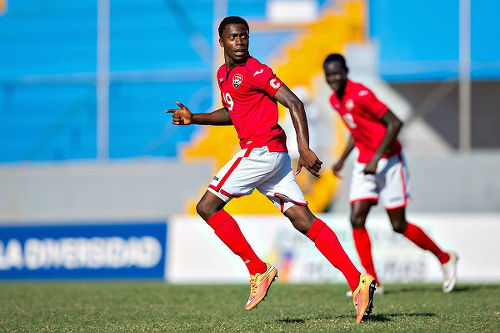 Yet, Williams, who is a former "Strike Squad" stand-out and Connection youth team coach, said the young Warriors still need to concentrate on their finishing.
He thanked the Trinidad and Tobago Football Association (TTFA) for arranging a four-day camp for the squad, which they used for team bonding and video sessions.
"We will continue to look at the players to come up with the best possible composition for the games," he said. "We have to work on our game in the final third because we've been missing some chances on goal. We will be concentrating on our finishing in the few days leading up to the tournament.
"The next few days will be interesting for us… We have young Tyrel Emmanuel out but we are quite pleased with the way things have gone for us.
"We expect all three teams will be eager to do well and as such we will not take any of the teams for granted."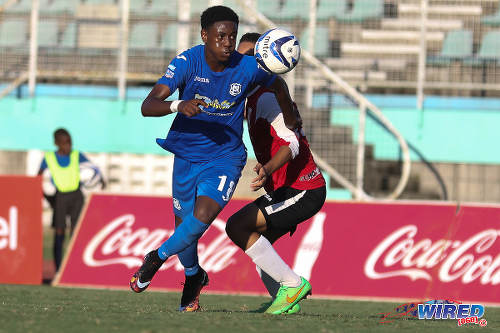 (Trinidad and Tobago 23-man squad)
Goalkeepers: Jadel Poon Lewis (Queen's Royal College), Jabari Brice (San Juan Jabloteh), Denzil Smith (Shiva Boys HC);
Defenders: Tyrek Sampson (North East Stars), Kierron Mason (W Connection), Andrew Rullow (St Anthony's/Premier Football Academy), Noah Powder (New York Red Bulls—USA), Jacob Sooklal (Durham United FC—Canada), Kori Cupid (Presentation College/W Connection), Isaiah Garcia (Shiva Boys/W Connection);
Midfielders: Jabari Mitchell (W Connection), Kareem Riley (Presentation College/Central FC), Shane Sandy (Naparima/North East Stars), Yohannes Richardson (Shiva Boys HC), Morgan Bruce (Stevenage Borough—England), Micah Lansiquot (Mucurapo East/St Ann's Rangers);
Forwards: Nicholas Dillon (Central FC), Jarred Dass (Stony Brook College—USA), Rushawn Murphy (East Mucurapo/Football Factory), Kathon St Hillaire (St Anthony's/St Ann's Rangers), Isaiah Hudson (Naparima/W Connection), Josh Toussaint (St Ann's Rangers), Quinn Rodney (Shiva Boys HC/Club Sando).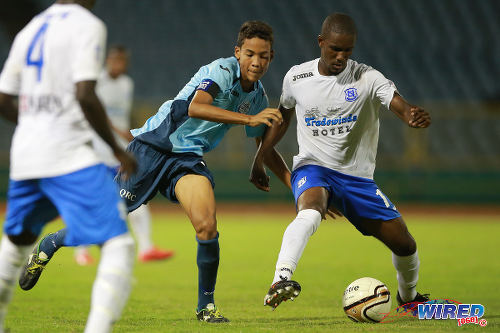 Caribbean Cup Under-20 qualifiers
(Ato Boldon Stadium, Couva)
(Wednesday June 15)
St Lucia vs Turks and Caicos, 5 pm,
Trinidad and Tobago vs Guadeloupe, 7.30 pm,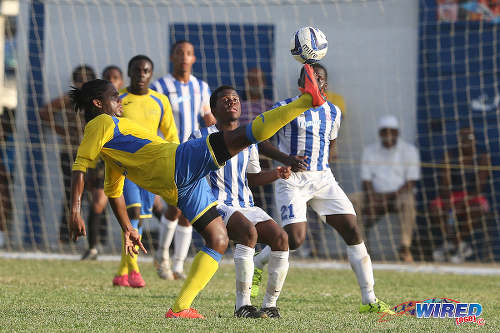 (Friday June 17)
St Lucia vs Guadeloupe, 5pm,
Trinidad and Tobago vs Turks and Caicos, 7.30 pm,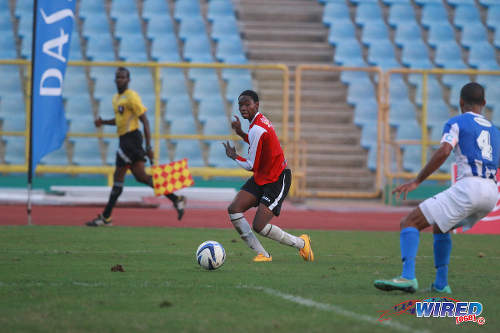 (Sunday June 19)
Guadeloupe vs Turks and Caicos, 4 pm,
Trinidad and Tobago vs St Lucia, 6.30 pm.