In death, as in life, he straddled the world like a colossus.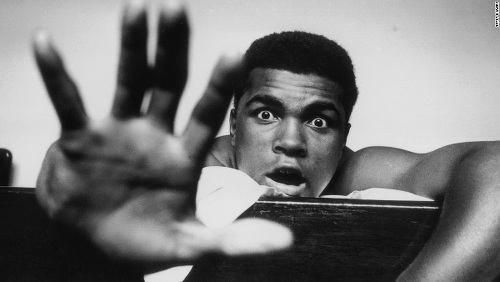 All the major international news networks suspended regular programming to pay homage to Muhammad Ali, the greatest boxer ever, the supreme sporting figure of the 20th Century, the defiant one who sacrificed a successful career on the altar of principle.
Just four years older than me, Ali symbolised the rebelliousness of so many of my generation, it was almost as if we knew him, grew up with him, that when he spoke out, confronted what we had dubbed "the establishment" in those heady days, his was our voice.
In the boxing ring he was peerless and fearless. As Cassius Clay, he first came to my attention—I think I write for many of my generation—in 1964 when he challenged the fearsome heavyweight champion, Sonny Liston.
By then, Ali had won gold at the Rome Olympics in 1960 at age eighteen, turned professional, and beaten a few notables, among them the legendary but ageing Archie Moore and British champion Henry Cooper.
Liston was another kind of animal: he had won all his fights in recent times, many by knockout, including the demolition of the great Floyd Patterson in two fights, both in the first round.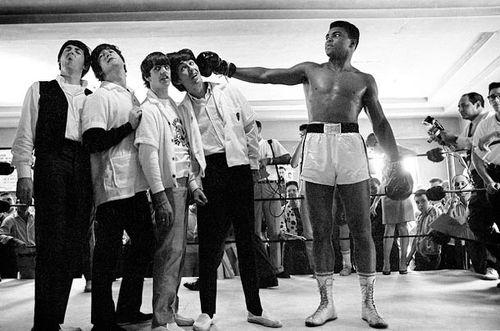 And here was this brash, handsome challenger vowing to "whip him in eight", poking insults at the giant he called the "Big Bear". Liston was the overwhelming favourite, and that night as I sat glued to the radio to listen to the fight, my heart was thumping, probably faster than Ali's.
When Ali survived the first round, it seemed like a miracle. As the fight progressed and the announcer described Ali's lightening-like fists and foot-works, that he was actually punching Liston and absorbing blows from the Bear, my mood changed, my spirits soared.
By the time Liston failed to answer the bell for the seventh round, I was delirious, dancing and singing, "Clay won! He beat Liston!"
It was one of the biggest upsets not only in boxing, but in sporting history—and we were there, radio-side, to witness the birth of The Greatest. Such moments are cherished for a lifetime.
From then on, Ali—he would announce his name-change and his acceptance of Islam shortly after that victory—became my hero.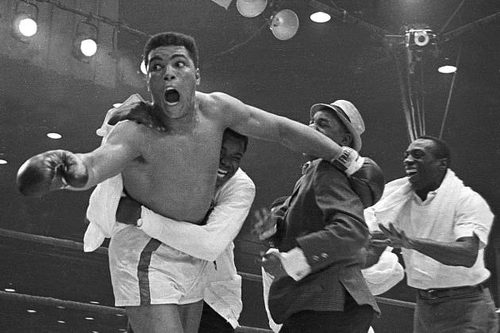 No pun intended, but he would go on to prove that unlike so many icons who flatter to deceive or who would crumble when faced with an establishment bent on breaking them, Ali did not have feet of clay.
In the ring, he reigned supreme. In the three years after he took the title and was stripped of it for refusing to fight in Vietnam, he floored Liston in round one in the return match, demolished Patterson in like manner, and ended the boxing careers of Cooper and Zora Folley.
His fight against racism in America and against being drafted into the army to fight in Vietnam endeared him to radicals across the world. However, White America hated him and literally prayed for him to be beaten by any opponent who derided Ali's radicalism and his new religion.
Both Patterson and Ernie Terrell, who insisted on calling him Clay, and who said they were fighting him "to win back the title for America"—suggesting that Ali was unpatriotic—paid a bloody price for their folly.
As he flogged them, he taunted: What's my name? Call me Ali!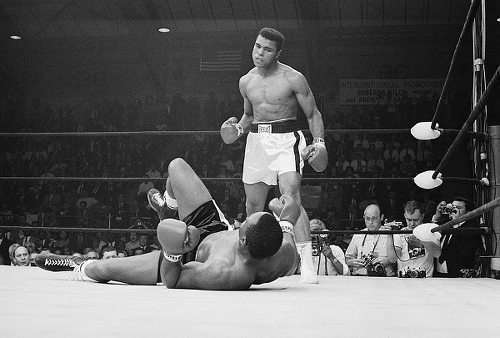 Ali did not dodge the draft because he was unpatriotic or a coward. He fought Liston when Cooper and other challengers were afraid to tackle "The Bear."
He refused to fight in Vietnam because he believed it was an unjust war—as did millions of other Americans and people of varying ethnicities across the world. Some of the biggest antiwar demonstrations were staged in the UK and Europe.
Ali had the guts to say: I've got no war against the Viet Cong… no Cong ever called me nigger!
The hypocrites who to this day label Ali a draft dodger never point to other very prominent Americans who avoided or evaded being drafted: ex-Presidents George W Bush and Bill Clinton; ex-vice presidents Dan Quayle and Al Gore; Donald Trump, Rudy Giuliani, Dick Cheney, Newt Gingrich, Karl Rove, Michael Bloomberg…
Above and beyond his prowess as a boxer, Ali fought the Washington establishment and at least 200 million hostile White Americans, not to add several million Blacks (oh yes—Uncle Toms all) based on principle: the war against Vietnam was unjust and made no sense.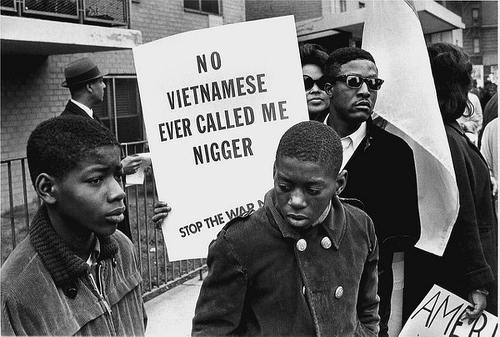 He was right, they were wrong.
In his second coming as a boxer, he was nowhere as pretty as he had been in the 1960s. But his stature as a world statesman, a humanitarian, someone who would stand up and speak out for what he believed was right, never dimmed.
That eternal flame remains with us even after Ali breathed his last.