"Create legislation to tackle food waste, convert vacant lots to green spaces, modernise the Central Market, acquire or repurpose abandoned buildings, close the QPS entrance/exit opposite Dundonald Street… partner with businesses to provide free WiFi!"
The following Letter to Editor with 22 steps to reform Port of Spain was submitted by Alana Morton to the Port of Spain City Corporation as part of the Local Government Reform Public Consultation in early 2015: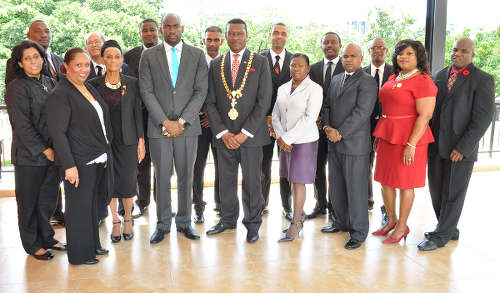 To Whom It May Concern,
My name is Alana Morton and I live in Cascade which falls outside of the POS City Corporation's boundaries but I am a daily user/visitor/commuter of the City of Port-of-Spain and so I have a vested interest in seeing the City of Port-of-Spain improve and grow to the benefit of all the burgesses.
As such I have a number of suggestions to share with you as follows which can also be applied to all the other Corporations where possible: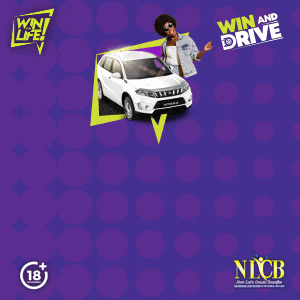 1. Create Legislation to tackle Food Waste similar to what has been recently passed in France, Italy and other places. This legislation will target Restaurants, Supermarkets, Hotels and other purveyors of food who routinely discard food which may be near expiration or shelf life.
It has been found that often times the majority of such food can be used for consumption but instead it ends up in the garbage. Food Banks can be set up which can distribute the food stuff to those most in need and hungry in our City/ District such as homeless shelters and the impoverished among us. Waste can be reduced and the hungry can be fed.
"Wasting food is not only an ethical and economic issue but it also depletes the environment of limited natural resources."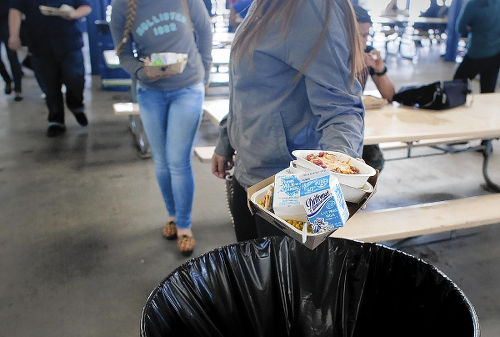 2. Vacant Lots that have been abandoned by their owners and seized by the Corporation or Vacant Lots already owned by the Corporation, if not already earmarked for development, should be converted to green spaces. These green spaces, especially in residential areas, are important for the mental and physical well-being of our burgesses.
Studies have shown that areas where green spaces are accessible to residents, crime rates are lower.  These Green Spaces can be maintained by employing person(s) from the community or local CEPEP team. They can also be put to use as Community Urban Gardens. In urban neighbourhoods where space is a commodity, some residents may appreciate a few raised and boxed beds for gardening of vegetables or even a few chickens, rabbits or a bee hive (run by a bee keeper).
Such Urban Farming activity can contribute to local food security and perhaps spawn some entrepreneurship and job creation in our urban neighbourhoods as well as shrink the grocery bills of citizens. The Corporation(s) can partner with the Ministry of Agriculture and corporate entities for technical skills, education programs, plants, etc. where needed and to set up model urban farming spaces.
Fruit Trees can also be planted which would boost our supply of local fruits which have been becoming rare in recent times. The fruits produced by these trees can be free to pick by the residents. Currently it is often less costly to buy imported fruits such as apples, pears and plums than to buy local fruits such as sapodilla, caimete, pommecythere, sour sop, plums etc.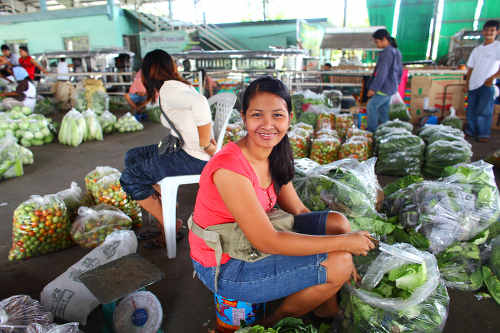 3. Modernise the Central Market. URGENTLY. The sale of fish/seafood, meat, poultry and fresh produce (to a lesser extent) as it currently obtains at the Market is unsafe and unsanitary at best. Often times, conditions do not meet basic food handling and food safety requirements. The areas (Fish and Produce Market) are open to flies, heat, dust and vehicle exhaust. Fish, seafood and meats should be kept chilled and there is no ice or chilling facilities available to vendors. This situation is a public health disaster waiting to happen.

The space currently occupied by the Central Market is large enough to accommodate a multi storey parkade which can be used as a park and ride facility during the week and provides parking for the users of the market on market days. A new, modern, air-conditioned commercial space can be constructed, complete with refrigeration facilities, ice machines, meat saws and grinders (and other necessary equipment and facilities), areas for washing produce for sale, kiosks for vendors, craft market and restaurant/food court. Consider partnering with the TTHTI, UTT and other agencies that can provide food handling training and training in proper butchering techniques to the vendors.
A modern Farmers Market in the city can also encourage food tourism and be a source of employment and economic activity which favours our "buy local" drive. As it is, many people don't patronize the market because they view it as 'dirty', 'unsafe' and unhealthy so they resign themselves to paying more for the convenience and enhanced environment of the supermarket.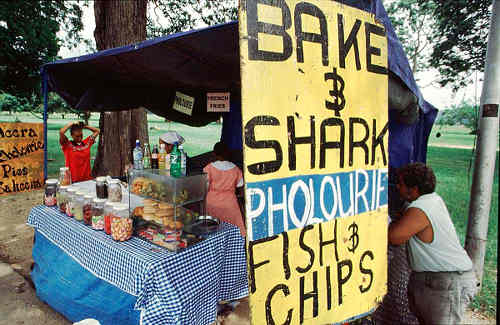 4. Street Vending is illegal and it contributes to vermin, traffic, pavement clutter, the flourishing of petty crimes and a general grimy feel to the city. The law needs to be enforced and any new vendors need to be decisively and immediately dealt with.
5. Acquire or repurpose empty buildings such as the old Worker's Bank on the corner of Duncan Street and Independence Square and convert them to commercial spaces for the existing street vendor population.  Some of these newly designated commercial spaces can also be used for vendors of fresh produce to provide Green Markets access to denizens everyday (as currently obtains on lower Charlotte Street, George Street, etc.) Distributing them around the city also gives them greater opportunities for market penetration.
6. The Food Court at the QPS should be provided with proper sanitary conveniences (perhaps for a fee charged to the vendors) and an agreement for first preference access to commercial space if/when the Cultural Centre is constructed.  They also need to be regularly inspected to affirm food and health safety, proper disposal of spent cooking oil and other trash/garbage, etc. to avoid further problems with the rodent/vermin population.
7. Close the QPS entrance/exit opposite to Dundonald Street.  Too many motor vehicle accidents occur there as drivers exit the QPS at this point and attempt to drive straight across to Dundonald Street. Enforce the No Parking Rules on the Pitch Walk in the vicinity of the Fredrick Street Entrance.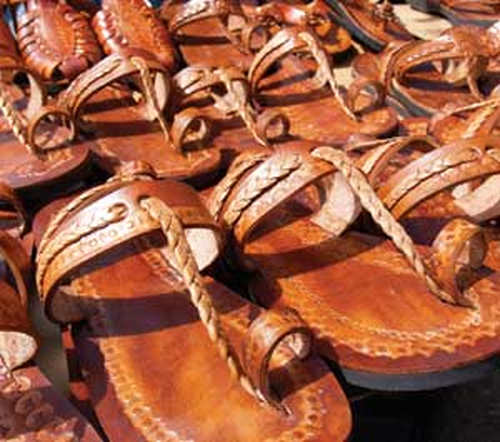 8. Develop the People's Mall site.  This will provide further relief for street vendors and new space for new businesses.  It should be a multi-storey space, complete with underground parking for deliveries and the tenants at least. Ensure at least two spaces are designated for green markets.
9. Lobby for regulations and legislation to compel and promote Recycling and waste reduction. Set up Recycling collection depots and bins in and around the Corporation(s) to encourage a culture of recycling, waste reduction and personal responsibility for the environment.
We have one of the highest carbon footprints per capita in the world. These are records we should be ashamed of, alarmed at and it should propel us to work towards drastically reduceing our waste. Hefty fines for breaches/non-compliance should be imposed. We should also consider the approach used in Sweden and Norway where what isn't recycled is incinerated and the heat energy produced is used to power plants etc.
Or, conversely, we can sell trash to Norway and Sweden. These actions should go a long way to reducing our waste profile and dependence on our overloaded landfills. Sweden currently recycles or otherwise reuses 99% of their waste; only 1% reaches the landfills. Let's aim for a zero waste society that is environmentally aware and responsible.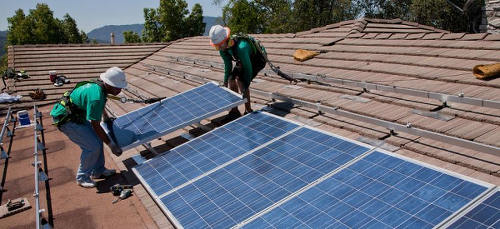 10. All Government/State Agencies and Schools should be mandated to recycle wastes where possible, including e-wastes, plastics, paper, metals, glass, etc. Set the example to the nation. Toxic wastes such as toners and printer ink cartridges/ copiers lead batteries and other toxic wastes need to be handled and disposed of properly. Work with dealers such as Massy, who import the majority of these products, to have disposal depots and collection bins. They in turn can source ways of sending these items to locations where they are dealt with by the manufacturers. Incentives can be formulated to help them offset costs of exporting these toxic waste materials.
11. At least once per month or maybe every two months, disposal of bulky wastes such as mattresses, large appliances, derelict vehicles, etc. could be facilitated by the Corporation.  Or, conversely, provide access to burgesses to drop-off points or collection depots for such waste.
12. Increase fines for littering and employ Litter Wardens to patrol and enforce the law. They should not only patrol our streets and urban areas but also our parks, recreational areas such as the Water Front, beaches, etc. Litter Wardens should also be empowered to enforce public Urination Laws and should patrol areas such as Western Main Road, St James and Ariapita Avenue at night, especially Thursday to Sunday.
A cleaner city and cleaner recreational areas (parks, beaches, rivers, hiking trails, etc) that doesn't smell of stale urine and doesn't have random trash scattered about will be more attractive to both locals and tourists.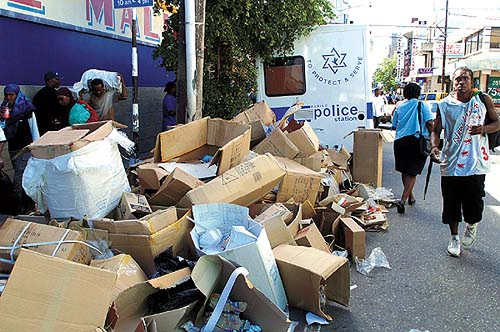 13. Provide more Parking facilities and introduce the Parking Meter System. Dock Road can support another parkade for instance.
14. Improve Wheel Chair Access on the city's pavements. The majority of what is present is grossly inadequate. Also, pavement heights need to be standardised.  Some of our differently-abled burgesses don't use wheel chairs but also have great difficulty navigating the pavements. Holes and sign post stumps need to be addressed urgently. These obstacles are a danger to all pedestrians and expose the Corporation to legal liability.
15. Consider working with the utilities to bury overhead cables within the City including along major thoroughfares such as Ariapita Avenue. The tangle of overhead wires is not only unattractive but poses a danger should we be hit by a major storm or earthquake. Further, the proliferation of overhead lines can impede certain types of vehicles traversing some streets. Having buried electricity and communication lines means we may be able to maintain some communication channels during a disaster.
16. Work with the City Business Community (as is done in many cities around the world) to provide free Wi-Fi access citywide.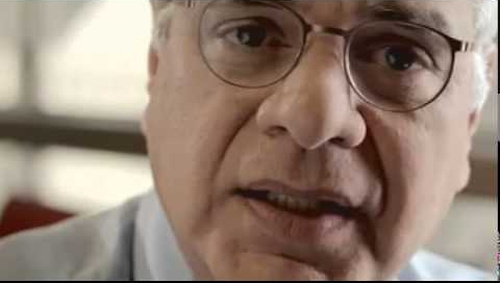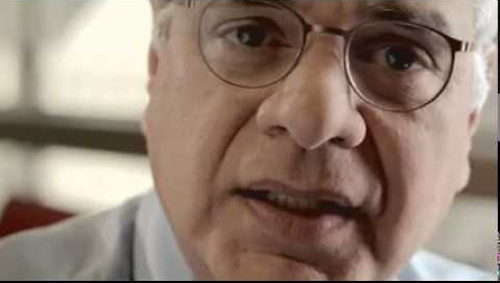 17. Each Corporation should have a hotline for burgesses to call and a webpage to report issues. The respondents should be able to then direct reports to the relevant City/Corporation departments for action/resolution. Callers can be provided with a reference number that they can use to check on the status of their report via the web. (Yes, Corporations need interactive websites!!)
18. Storm Water Management should be incorporated in all NEW buildings and retro fitting should be encouraged where possible. Legislation and an update to the building code needs to be done. This will help to reduce flooding in the city. Cisterns can also be set up to capture storm water and used for flushing toilets and other activities that do not require potable water supplies.
19. Consider an urban solar farm.
20. Place more garbage receptacles that encourage sorting/recycling, strategically around the city. Conduct a comprehensive marketing campaign. Bring Charlie back for instance.
21. Build a multi-storey carpark in Woodbrook that would be open 24/7 except for special days such as Christmas Day. This would alleviate parking issues in the Woodbrook area faced by residents, businesses and customers. Partner with the Woodbrook Businesses to provide a shuttle service that operates along Ariapita Avenue that would serve these businesses and provide parking for patrons when there are special events in the Hasley Crawford Stadium.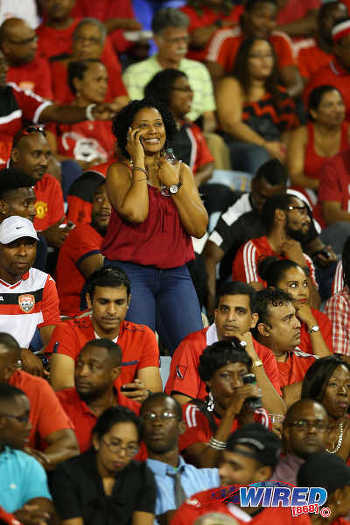 22. Contract Waste Disposal entities that can provide waste removal services using small vans or trucks in areas where the conventional garbage trucks cannot service. The smaller vehicles will be able to navigate the hilly areas and areas where streets are narrow.
This would reduce the need for communal garbage bins which tend to attract rodents, other vermin, stray dogs and cats. Residents that live near these communal bins have to contend not only with the rodents and other scavengers but also with the noxious odours emanating from these bins as well as trash drift when scavengers drag the trash around or the bin overflows. The areas around these bins can become unsightly and smelly fairly quickly.
Having a house to house garbage collection service may also help prevent dumping as some communal bins are not conveniently located for all residents and some persons unfortunately choose to discard their garbage in the nearest drain, river or other inappropriate area.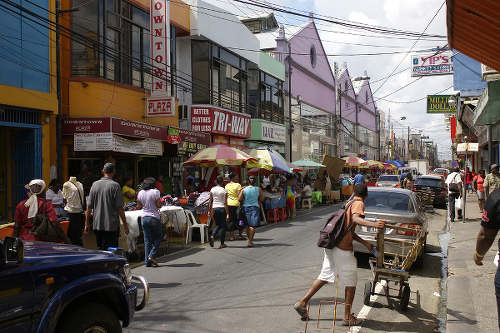 I hope that my suggestions are given some consideration and maybe even applied to the new Local Government dispensation. I look forward to the changes as outlined in the Local Government manifesto.