With his upright stride and winning smile, Sylvester Teesdale, also known as 'Son', comes from a family of footballers. His uncle is Philbert Jones, a former player of the national team and his cousin is the Trinidad and Tobago National Senior Team captain Kenwyne Jones.
As we sat on the pavilion of the football field in Sobo, he was warmly greeted by each passerby in the village.
Teesdale, who has three daughters Shakia, Sannah and Sarai, tries to be a role model for his children, his community and his team mates.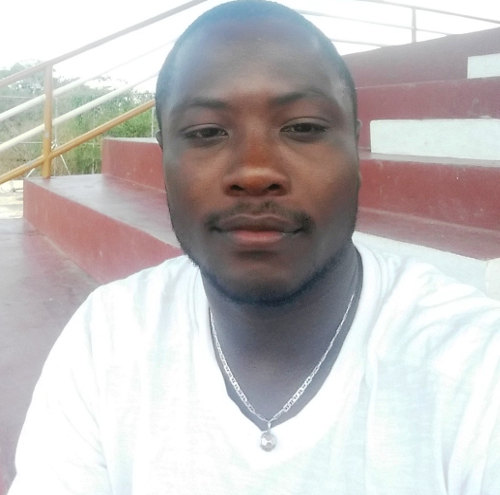 The Point Fortin Civic attacker, who works as a linesman with T&TEC, has represented Petrotrin, North East Stars, South End and T&TEC in the domestic leagues and is a former Trinidad and Tobago international player.
He spoke one on one with Wired868: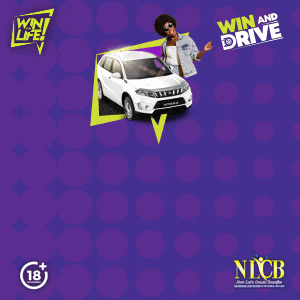 Do you have a nickname Mr Teesdale?
Yes I do, they call me 'Son'.
How did you arrive at that name?
From my parents, the nickname just remained with me.
What position do you play?
I started out as a forward and I also play midfield, but I can play anywhere on the field if called upon to do so.
What is your date of birth?
12 August 1983.

What is your hometown?
Sobo Village, La Brea.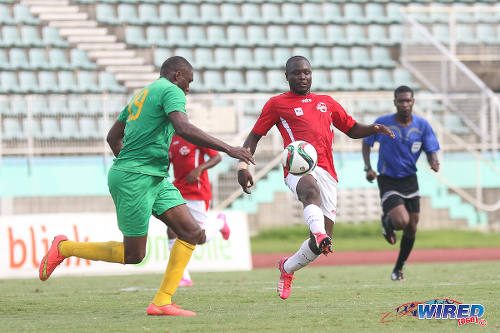 Do you like it here? If so why?
Yes I love it here. It is a nice, quiet community; full of sports a nice football field, a lot of people my age and a variety of activities.
What school did you attend?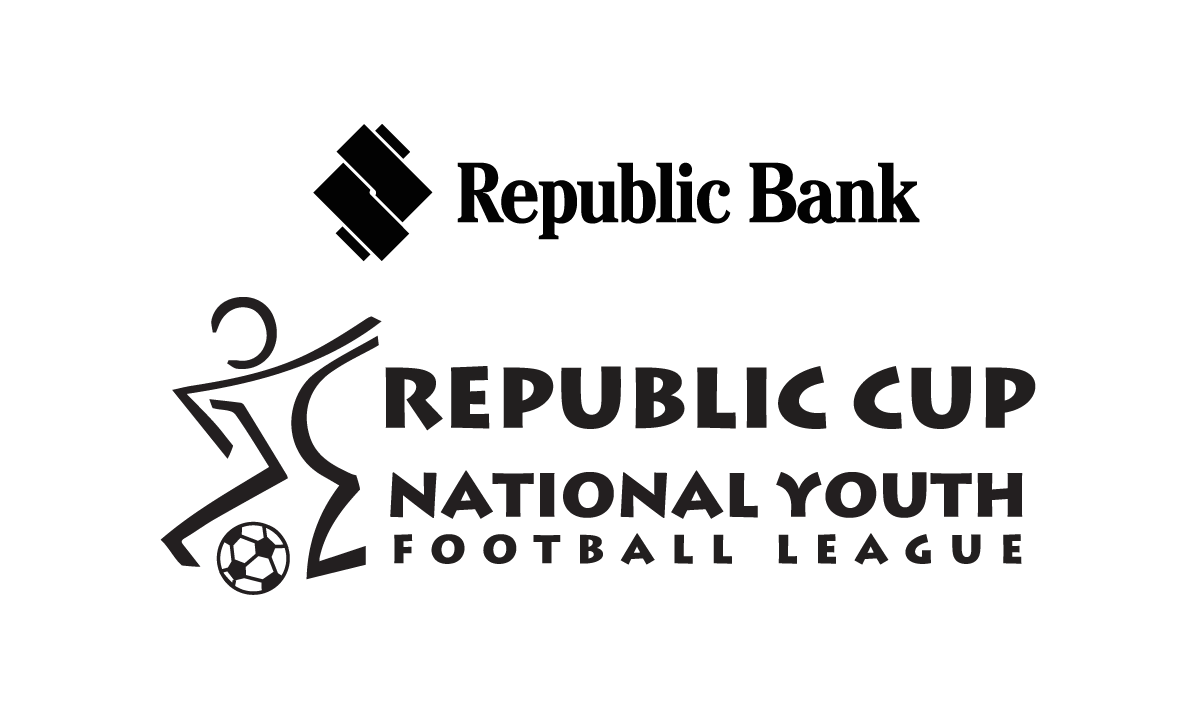 Vance River RC Primary School, Vessigny Secondary School and Princes Town Senior Secondary.
Can you tell me something most people don't know about you?
Can't say. I was born here in Sobo and I grew up here, everyone in the village knows me and vice versa. What you see is what you get.
What do you enjoy doing in your spare time?
Playing football, watching sports on the television, playing video games, lime in the form of parties or just chill on the block or cook.
What can you cook and what is your favourite dish?
I can cook macaroni pie, salt fish and dumplings and I like macaroni pie.
What pushes you to succeed?
I would say the competition and the passion for the game of football. I believe that I was born to play football.
How did you start playing football?
I remember kicking the ball with my god-brother Shevon. I was three years old at that time. Apart from that my three uncles, Pamphille Jones (father of Kenwyne Jones), Newton Jones and Philbert Jones, on my mother's side of the family all played football. So I was always on the field sweating and watching my uncles play football.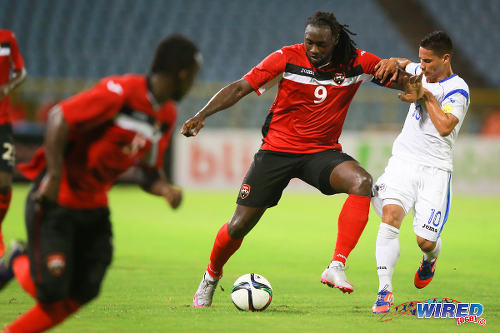 What is your earliest football memory?
Under eight, sweating in primary school. We would play with a Chubby bottle.
How would you describe yourself as a person?
Humble, fun-loving, competitive and passionate.
Who was your most important coach and why?
Dexter Cyrus. Growing up, I watched him play with my uncle, and I learned from his moves. He also has a passion for the game like me, so it was easy to play under him.
What makes you stand out as a player?
My skill and fitness, apart from my height. (Smiles). I could go the full 90 minutes and I consider that as one of my best attributes.
Who is your favourite player?
Diego Maradona.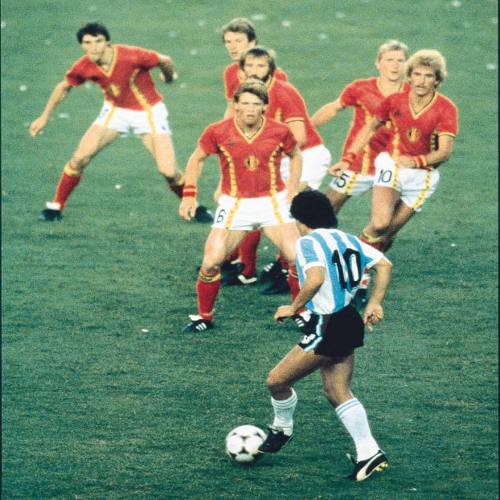 What is your favourite team?
Arsenal.
What is your best moment in football so far?
I have a few: winning a national Intercol with Princes Town Secondary in 2001, winning a Toyota Classic with Petrotrin and scoring a hat-trick in the 2006-2007 season, winning the National Super League undefeated with T&TEC in the 2010-2011 season and playing with the Trinidad and Tobago National Senior Team against Anguilla in 2012 (and) scoring on debut.
What is your ambition in the game?
The team I currently play with is full of young players. I would like to inspire these youths and pass on the torch.
How far do you hope to go?
I believe I am satisfied where I am in the Pro League right now. If I was younger and it was earlier in my football career, I would have liked to play professional football anywhere outside in the Caribbean or any country for that matter.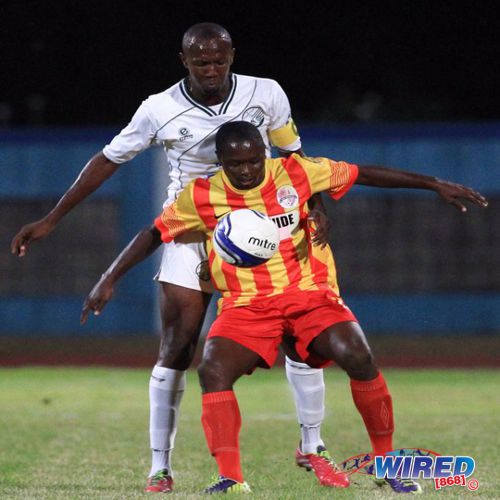 What is your target for the season?
I hope to win a Cup and try not just to avoid coming last in the League but finish on a winning note.