Trinidad and Tobago's fanciful drive toward the Colombia 2016 FIFA Futsal World Cup ended on the night of 5 May 2016, after a 5-3 loss to Honduras at a CONCACAF Play Off contest in Costa Rica.
But the humiliation, according to the players and staff, was dished out by their own association, the Trinidad and Tobago Football Association (TTFA).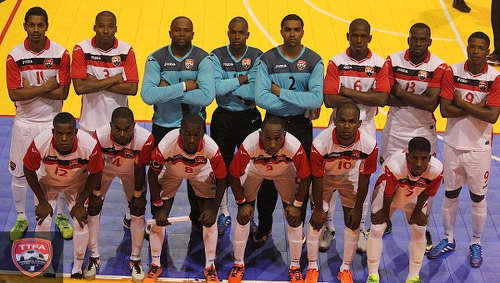 The "Futsal Warriors" reached tipping point this morning when they had to pack their bags, check out and wait in the lobby with no idea as to where they would go next, while rival teams walked past the curious sight. The TTFA had not booked a room for their final night's stay although their flight from Costa Rica leaves at 3.19 pm on Saturday May 7.
TTFA interim general secretary Azaad Khan was not at the office when Wired868 called and could not be reached on his mobile phone. And president David John-Williams did not respond to questions on the team's treatment.
TTFA operations assistant Richard Piper, who eventually got the Futsal team rebooked at the Wyndham Hotel, said he was not sure what went wrong.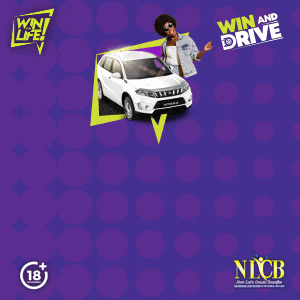 "I got involved with (this matter) late last night after the qualifying game," said Piper. "To be honest, I don't know where the ball was dropped."
Piper said John-Williams had the money transferred to the official's credit card today to pay for an extra night's stay for the squad.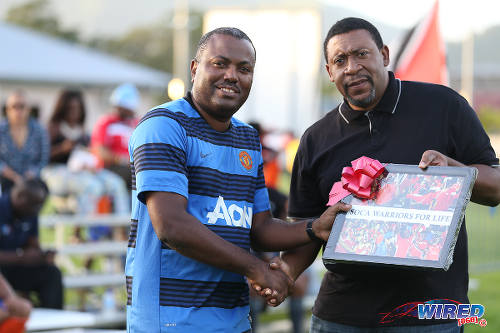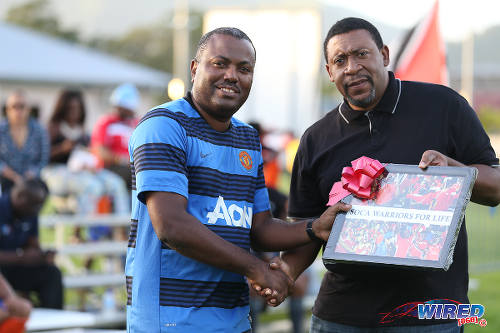 John-Williams' hands-on role has already raised eyebrows, as the TTFA's constitution doesn't allow an executive president but places the general secretary in charge of the local football body. But coach Clayton "JB" Morris' problem with the TTFA president is something different entirely.
"We are very disappointed," said Morris, a former international stand-out and captain of the 1989 "Strike Squad" team. "I told you from day one that they seem to have something with this staff and the team has had to suffer because of it."
Morris claimed John-Williams was infuriated by his previous interview with Wired868 when he questioned the legitimacy of Futsal Association president, Geoffrey Edwards, who had not been elected for his post while the body was not properly constituted.
Edwards voted at the TTFA elections last year and Morris suggested that John-Williams might be more inclined to side with Edwards as a result.
"We are expecting when they return us they will give us the red card," said Morris, in reference to himself and team manager Ronald Brereton. "Because we know if they let Geoffrey go, he could embarrass the president."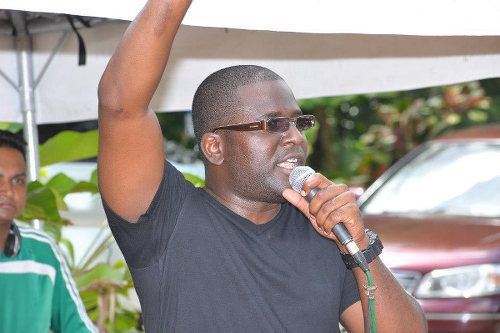 It is uncertain how John-Williams feels about the fractured relationship between the Futsal head coach and president. But, so far, there has been little love lost between the TTFA boss and the squad either.
Morris said neither John-Williams nor his vice-presidents, Joanne Salazar, Ewing Davis and Allan Warner, visited the team once, since he came to power last November—even Sport Minister Darryl Smith came out to one training session.
And, although the team was thrilled that the TTFA accepted an offer by Costa Rica to host the Futsal Warriors for a training camp, there were more cons than pros, according to Morris.
Even as John-Williams' boasted about the supposed financial stability of the TTFA under his watch, the Futsal Warriors travelled to Costa Rica without a goalkeeper coach and equipment manager and with used uniforms, worn shoes and, arguably worst of all, a per diem of US$10 per day for players—US$20 per diem for staff—and no match fee.
Morris had requested US$40 per diems plus US$200 match fees. The trip was funded by the Sport Ministry too, although it is still uncertain whether or not the State provided money to cover per diems and the extra day at the hotel.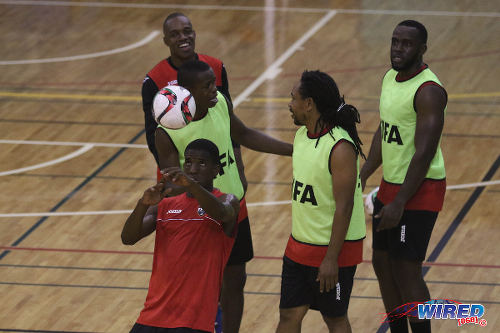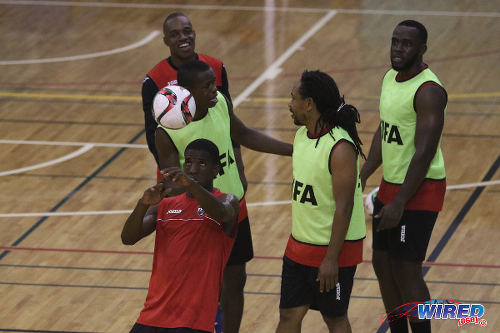 "One of the players refused to even take the per diem," Morris told Wired868. "US$10 per day?! These are big men with families and some of them are professionals (with Pro League clubs).
"When I played on the national team, 30 years ago, that was what I got. And we were not professionals…
"These guys trained for four days a week, three hours a day for four months. I asked for TT$50 a day stipend for travelling (to training) and we never got it… And you are giving them US$10 a day per diem?!"
Trinidad and Tobago goalkeeper Kevin Graham, who is a corporal with the Defence Force, said the older players had to urge the younger ones not to take the slight to heart.
"When we went to Cuba (for the Caribbean qualifying series in January 2016), the per diem was US$20 which wasn't what the players expected," said Graham, "but we accepted it with hope of it being improved by this trip (for the CONCACAF Play Offs).
"Then, we came here and it was US$10. It is embarrassing for big men with families when you look at the training we put out to get here.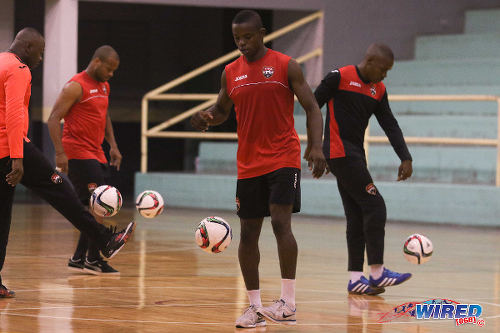 "When the junior players got it, they ran to us and asked what is this? Is this what we came for?
"We had to try and encourage them to study the football and not take it on."
Graham pointed out that, as a full-time soldier, it was much easier for him to take the per diem in stride. But he empathised with some of his teammates who did not have regular jobs.
"I am very patriotic as a soldier," he said. "I am country first (and) I love the game of futsal. But at the end of the day, we have players who don't have jobs here and it is very hard on them.
"They put a lot of time into it and to get nothing back is hard for them."
Graham was the team's stand out for their opener against Honduras, as they drew 1-1 on Wednesday night. But he made two errors in their 5-3 defeat on Thursday.
Morris again lamented the TTFA's decision not to send a goalkeeper coach with the squad, even when the technical staff asked for permission to raise the necessary funds themselves.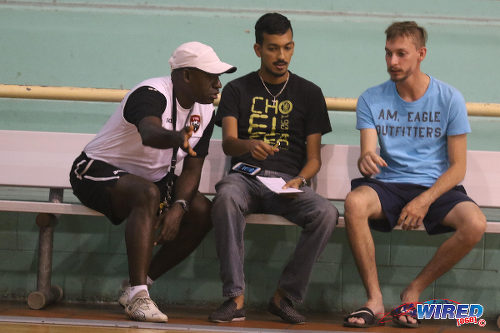 It was a similar story with footwear, as Morris claimed John-Williams did not sign off on a request for new shows from TTFA sponsor, Juma.
"We didn't have proper footwear," said the Futsal coach. "Graham still had on the one from Cuba and it was taped up. And that is what he saved with on Wednesday.
"On Thursday, I asked the manager what was his (shoe) size and he said 11. I asked Graham and he said 11 and a half. And I had him borrow the manager's shoes.
"We are doing this for our country and we are all sacrificing. But what is the association doing for our players?"
Unlike their opponents, Trinidad and Tobago does not have a Futsal league and most of Morris' players spend more time on the outdoor game.
Team captain and Defence Force midfielder Jerwyn "Bally" Balthazar debuted for the Trinidad and Tobago National Senior Team earlier this year while Kerry Joseph (Defence Force), Jameel Neptune (Morvant Caledonia United) and Bevon Bass (Point Fortin Civic) are all attached to Pro League teams.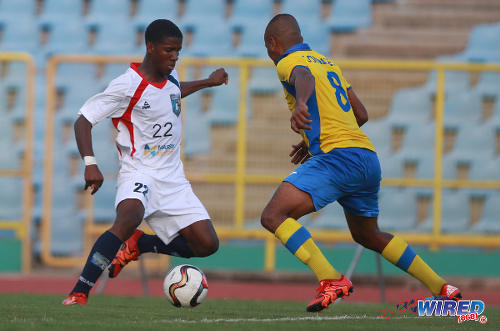 But Morris, who began coaching the team in 2004, believes the team can be a force in the region with preparation and a local league.
He praised their training stint in Costa Rica, where they were exposed to proper facilities. The UWI SPEC Indoor Facility is the only venue suitable for the sport in Trinidad and Tobago.
"The players should be exposed to trips like this, maybe two or three times for the year," said Morris. "The games here showed we are improving as we go along and we shouldn't be in that position.
"We lost the game against Honduras in the last two minutes. But the guys accomplished so much here."
Balthazar said they played to appreciative crowds in Costa Rica and there were plenty positives that they should be able to take away from their Central American adventure.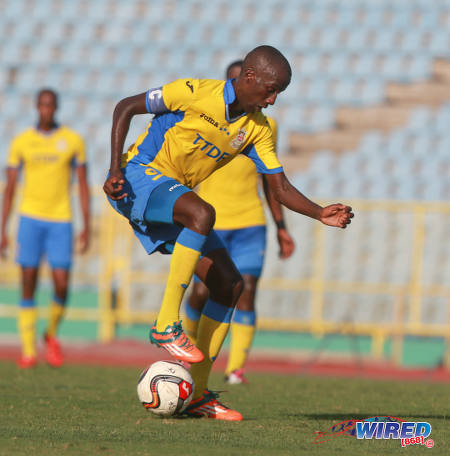 "People respected us and treated us well over here, more than home," said Balthazar, who was the tournament's leading scorer in the Caribbean phase. "I could hear the Spanish fans calling my name and it was a nice feeling and atmosphere. Futsal is a big thing over here… I would like to see our association support futsal.
"I think this is something we can really strive in. Everyone is seeing it except our own (people)."
The Futsal Warriors were ranked 59th in the world—sandwiched between Canada (58) and England (60)—before their two-legged Play Off contest, although they dropped to 68th today.
Balthazar does not know what is next for the game when they return home.
"It didn't finish on a nice note," said the National Futsal Team captain. "We didn't know where we would staying until after lunch, the fellahs got 10 US a day…
"I don't know about the future of futsal right now. With that treatment, I am not sure what will happen now.
"This is the third time I am playing (international) futsal and the level the team reached (in this trip), it's the best football I have seen from us. But what will be, will be."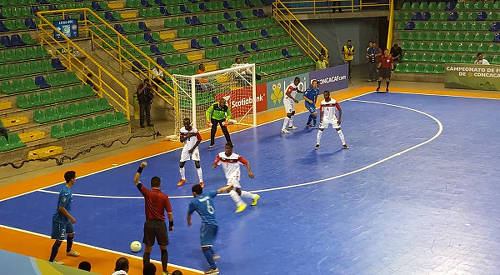 Trinidad and Tobago Starting Team: 1.Kevin Graham (GK), 3.Cyrano Glen, 8.Jerwyn Balthazar, 9.Kerry Joseph, 5.Noel Williams.
Substitutes: 2.Adrian Pirthysingh (GK), 14.Keston Guy (GK), 4.Bevon Bass, 6.Ishmael Daniel, 7.Jameel Neptune, 10.Colin Joseph, 11.Kevaughn Connell, 12.Kareem Perry, 13.Jamel Lewis.
Head Coach: Clayton Morris.