Trinidad and Tobago gymnast Thema Williams is said to be locked in legal discussions with her attorney Keith Scotland this weekend, as the gymnastics fraternity braces for the next move in the contentious matter of her withdrawal from the 2016 Rio Olympic Test event on April 17.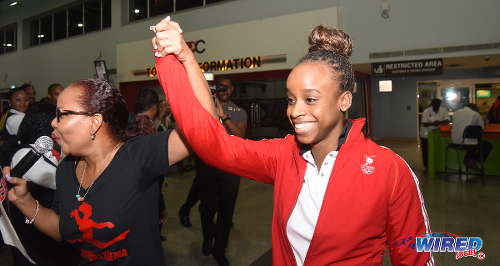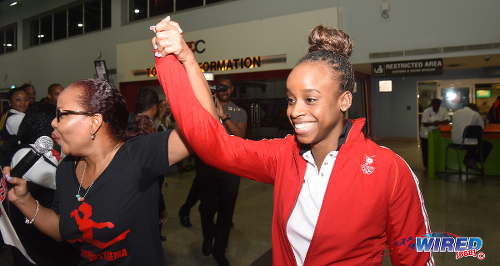 On April 16, Scotland described the Trinidad and Tobago Gymnastics Federation's (TTGF) decision to replace Williams with her alternate, Marisa Dick, as: "irrational, illegal and null and void."
It is uncertain whether a legal challenge would threaten Dick's appearance at the Olympics.
The Trinidad and Tobago Olympic Committee (TTOC) will decide whether the TTGF gets to keep its place at the Rio competition based on a checklist which includes whether proper procedure was followed in the qualification process.
The fall-out within the TTGF continued with a fourth resignation yesterday, as Sarah Lambert quit her role with the Women's Artistic Gymnastics (WAG) committee.

However, unlike Dale Ali, Carynn Chen and Anderson Charles, Lambert only conceded her committee position and will remain a TTGF board member.
TTGF general secretary Elicia Peters-Charles also denied claims, made by Facebook group Speak Out T&T, that she referred to Williams as a "disaster" and explained that she had only referenced coach John Geddert's report in relation to the gymnast's podium training in Rio.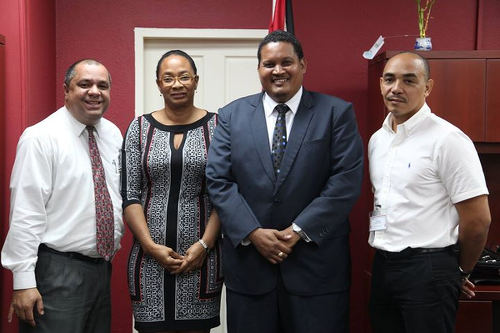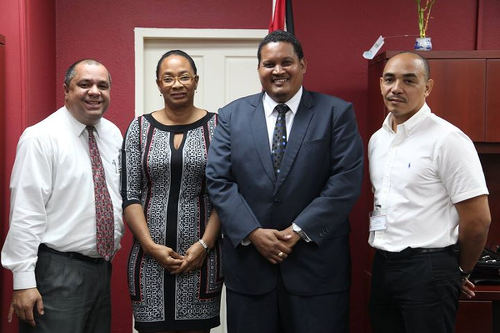 "No one ever said Thema was a disaster," Peters-Charles told Wired868. "None of the federation members ever said Thema was a disaster either. All we did is we referred to John Geddert's report which said her podium training was a disaster."
Peters-Charles declined comment on anything else relating to the TTGF's controversial decision or the goings-on in Rio. She would not confirm or deny whether the gymnastics body received a medical report on Williams while she was in Rio.
Therapist Nicole Fuentes, who travelled to Rio with Williams, also tried to clear up another issue, as she said that she was not the TTGF's head of delegation (HOD).
According to Williams' contract, she could not be removed from the Olympic Test event unless by the "head of delegation in consultation with my coach and relevant medical personnel."
Peters-Charles said Fuentes, who is a licensed massage therapist, was none of the above and insisted that president David Marquez was the de facto HOD, although he did not travel to Brazil.
Fuentes confirmed that she only travelled to Rio as medical staff.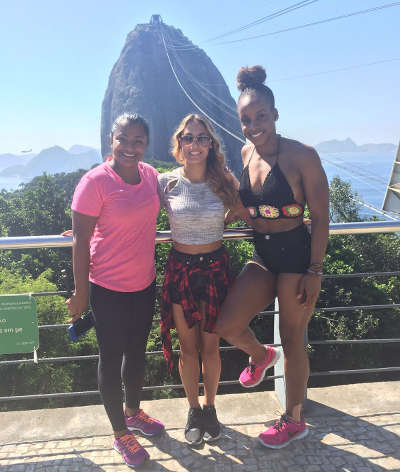 "I went as accredited paramedical staff," Fuentes told Wired868. "I am a licensed therapist."
Not for the first time, the TTGF had contradicted itself, though.
On April 21, in a press at the Chamber of Commerce in Westmoorings, the TTGF General Secretary referred to Fuentes as her HOD when asked if the gymnastics body informed Williams that she had been withdrawn.
"Yes, we had a HOD across there, Nicole Fuentes," said Peters-Charles, during Thursday's press conference, "she was informed by the president, acting as HOD, to inform Thema."
The timeline of Dick's dash to Rio also remains full of contradictions. And, although it might be no more than a side issue in the furore, the testimony of Dick's mother, Hannifer Dick, again seems at odds with several other people who were party to her departure from Fort McMurray in Alberta, Canada.
A TTGF board member, who spoke on condition of anonymity, said the call to Dick was made at around 11 pm—or 9 pm Alberta time—and the 18 year old athlete broke down in tears before agreeing to take Williams' spot. She was told that Williams was injured.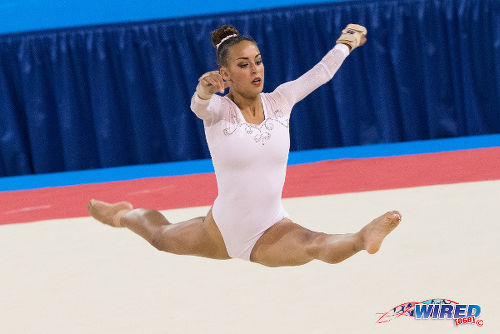 Dick, according to the source, was still at the Fort McMurray gymnasium at the time. That gym closed at roughly 9 pm (Alberta time) on Friday April 15.
At the time, the TTGF had not officially communicated Williams' withdrawal to the athlete in Rio or her coach, although it was hours after Geddert sent his training report.
Dick's departure time was initially given as 9 pm in an Edmonton Journal article while Dick herself told I95.5 FM, on Thursday evening, that she was at the Alberta Provincial competition when the TTGF rang.
Hannifer said otherwise in an interview on Thursday afternoon.
"We were at Fort McMurray at the competition gym and when we got back to the house (of our host) at 10.30 pm," Hannifer told Wired868, "we got a call saying there was a possibility that she would be going to the olympics. And I said we would not be going anywhere until we knew for sure.
"And at about 10.49, I got the second phone call saying that this is definitely happening so pack your bags."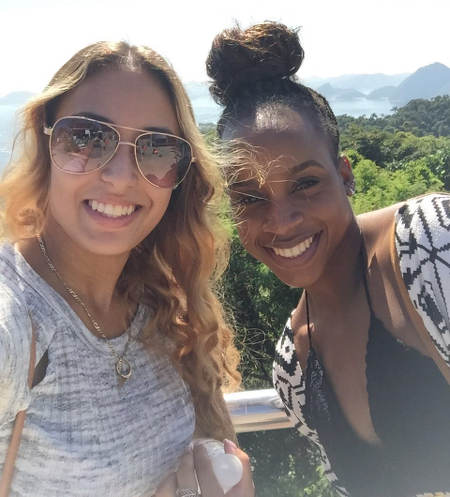 However, from all accounts so far, the TTGF made no move to remove Williams until after Geddert's report.