Trinidad and Tobago National Senior Team coach Stephen Hart credited his players for clawing back a 3-2 win over St Vincent and the Grenadines yesterday, in a Russia 2018 World Cup qualifier at Arnos Vale.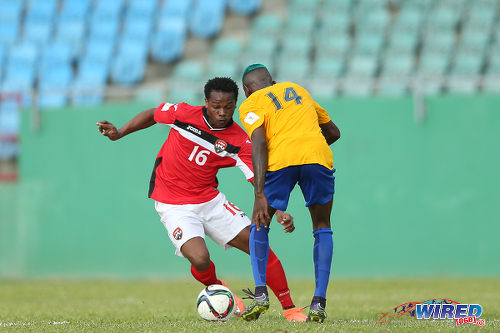 However, he slammed his "Soca Warriors" for an unacceptable performance, although they sit atop Group 3 with seven points at present followed by Guatemala (6), the United States (4) and "Vincey Heat" (0).
"I can't accept this performance but what I will say is we fought our way back (and) we got the three points," Hart told the TTFA Media. "We can play much, much better. We have to look deep within ourselves and be more efficient without the ball and with the ball."
The Warriors coach, who is in his third year at the helm, criticised his team's defensive effort against the route one approach by the host team, which led to two goals and at least one other glorious scoring opportunity.
"We didn't show our real purpose in closing down the ball (and) in pressing," said Hart, "and our organisation between midfield and (the) back line was at times, for me, shocking. I didn't recognise some of the things we were doing at all.

"There were too many gaps (and) too many spaces. And once you realise that a team is going to play direct balls, the objective is to stop (them from) playing that ball as early as possible.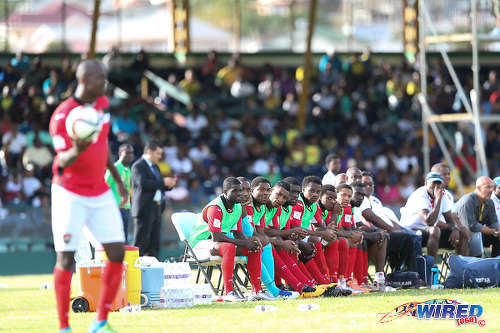 "Too many players didn't show the sort of urgency to defend that they should have."
Hart's suggestion that he could barely recognise what some of his players were up to was, arguably, in itself shocking.
The least experienced player in the Trinidad and Tobago defence yesterday was 30-year-old Yohance Marshall, who made his ninth appearance for Hart but is a regular squad player and has played professionally in at least five different countries.
In the centre of the midfield, where Vincey Heat were able to engineer those problematic passes, Andre Boucaud and Khaleem Hyland have a combined 89 international caps between them and 51 of those appearances were made under the current coach.
Should Warriors fans be concerned that the message does not seem to be sinking in on such important occasions?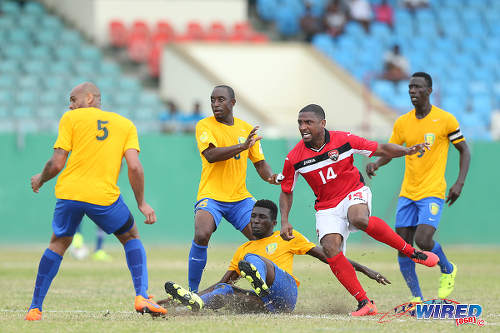 There was, arguably, more room for sympathy in the offensive third where Kevin Molino was making his first outing since 27 March 2015, due to a lengthy injury-enforced layoff, and full back Justin Hoyte essentially wasted one attacking slot on the right flank.
Still, Hart conceded that his players were not good enough there either.
"On the first half, we had a lot of possession on the ball and we got into good, good positions all over the field," said Hart. "And then we struggled to make the final pass or to cross the ball properly. Or just to have that little impetus to have shots on goal.
"(Then) a goal scores on you. And now you are away from home in a dogfight to try and get the goal back."
Hart explained that Hoyte's deployment as an attacking right-sided midfielder was meant to maximise his crossing ability and the timing of his runs. In the end, the England-based defender was overworked by having to offer constant support to right back Daneil Cyrus.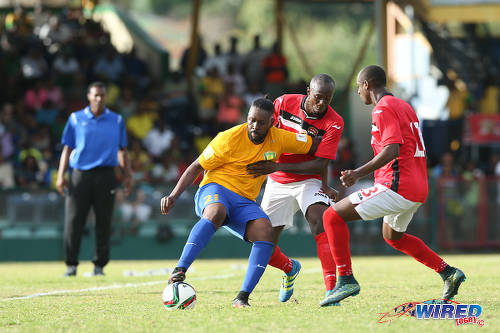 "(Hoyte) has a good knack for knowing when to get forward and deliver crosses," Hart told Wired868, "and we thought we would try it in the game and see how it works. (We felt) it would give us a balance when Cyrus was going forward…
"But I think he ended up doing too much work."
The Warriors coach was relatively happy with Molino's effort, though, and suggested that the Orlando City midfielder only needed to regain his confidence to return to his best.
"(Molino) has been playing 77 minutes and 90 minutes for Orlando and he needs the games (to regain his sharpness)," said Hart. "He was busy all game (and) looked the part. He just needs to get his confidence in front of goal."
There was no questioning the value of substitutes Levi Garcia and Neveal Hackshaw, though. Both were National Under-20 players just last year and they combined for the  81st minute winner, as Hackshaw launched the ball into space for the 18-year-old Garcia to collect and finish.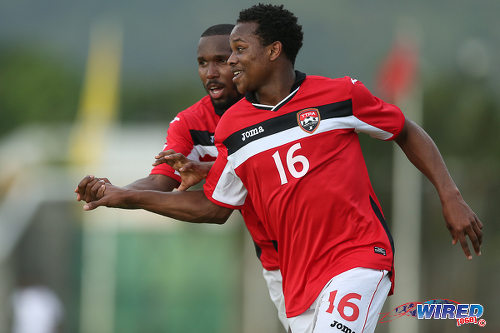 "It was a fantastic debut by young Levi Garcia," said Hart. "And Hackshaw came on and it was a textbook sort of pass, run (and) finish. And, between the two of them, they got us back in the game."
If Hart's trusted older guard are not getting the message. Maybe Soca Warriors supporters will be treated to more youthful enthusiasm on Tuesday when Trinidad and Tobago host St Vincent and the Grenadines from 7 pm at the Hasely Crawford Stadium in Port of Spain.
Tickets are priced at TT$300 (covered section) and TT$150 (uncovered section) and are available at Sports and Games (nationwide), Kenny's Sports (nationwide), Sportway (Ellerslie Plaza and Gulf City), Fan Zone (Centre City Mall, Chaguanas), Ramsingh's Sportworld (Couva) and Heritage Sports (Scarborough, Tobago).
They can also be purchased online via the TTFA's official website: www.TTFootball.Org.