Here's a brain teaser for Wired868 readers. A well known member of society gave the following quote:
"I spoke of some of the things that I see women do, assisted by men of course, but the woman has the responsibility that they ensure that they are not abused."
Is the speaker: (a) Television star, comedian and alleged date rape enthusiast Bill Cosby, (b) Jack the Ripper, who was a killer with the ladies back in the 19th century or (c) Port of Spain mayor and PNM treasurer and millstone Raymond Tim Kee?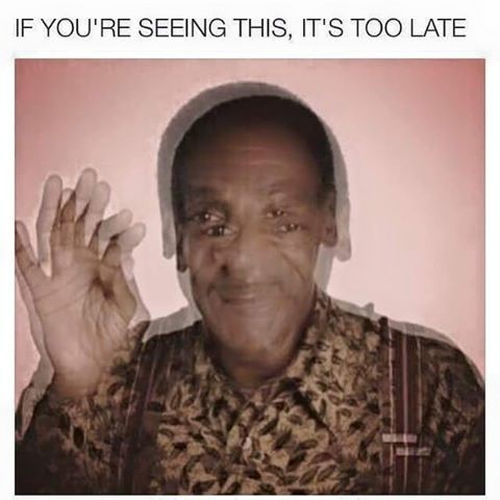 Too easy, we know. Even Jack the Ripper was not so unhinged from reality as to expect that the public would warm to his belief that a woman's intestines were better out than in.
But not Tim Kee, who shared his views in a national press conference, which—and it actually gets worse—was his response to questions on a dead Carnival masquerader, who was identified in the social media as Japanese tourist Asami Nagakiya.
Her death, according to Tim Kee, was 'not only an embarrassment to Carnival but to the city of Port of Spain.'
"I can only imagine what will be said by the country from which she came," said Tim Kee, "that one of their people came here to participate in our Carnival and is now dead."
At this point, Mr Live Wire had to pause reading and curl into a fetal position for five minutes.
Mr Tim Kee's flamboyant stupidity, bone-dry shortage of empathy and blissful unawareness of the century he is living in has now reached epic proportions.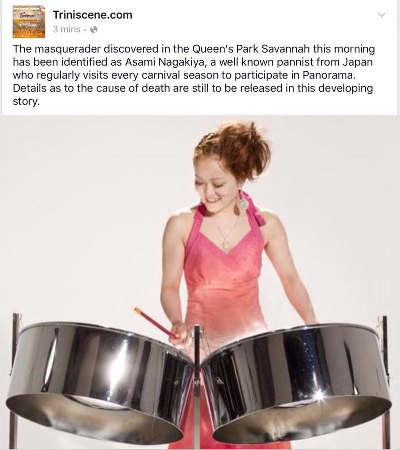 God knows what Japan will think of Nagakiya's supposed dishonouring of Trinidad and Tobago by daring to die in Port of Spain.
It is almost enough to make you nostalgic for the good old days when Tanty Kamla was informing CARICOM that T&T was not an ATM. And Jack Warner was picking the pockets of dead…
Well, okay, you don't get one over on 'Jacko' that easily.
Still, Tim Kee, who is always more of a write-off than a fender bender when in full flight, did not stop there.
The Mayor then tried to prove that he would have been no good as a forensic investigator either, as he offered his decidedly inexpert opinion about the cause of death.
"You have to let your imagination roll a bit and figure out was there any evidence of resistance?" asked Tim Kee, obviously rhetorically as nobody could be expected to reside on his brain frequency. "Or alcohol control and therefore involuntary actions were engaged and so on…"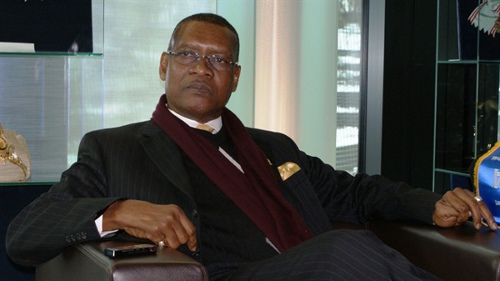 Further proof, if it was needed, that the only thing worse than astounding ignorance is ignorance of one's own ignorance.
Considering that Tim Kee's appointment as mayor was Dr Keith Rowley's first major decision as then Opposition Leader, one can only hope that the Prime Minister is also letting his imagination roll.
Mr Live Wire repeatedly warned about the leaps in donkey logic necessary to consider Tim Kee—the Trinidad and Tobago Football Federation (TTFF) vice president with responsibility for finances during the Warner era—as the right leader for anything worth saving.
But then, to be honest, that is like saying there is a high probability of getting wet from walking in the rain.
Not that Tim Kee, in all his misogynistic glory, would pass for a Wetman these days.
Mr Live Wire cannot confirm that United States presidential hopeful Donald Trump glimpsed Tim Kee's statements online and exclaimed: 'Nice one!'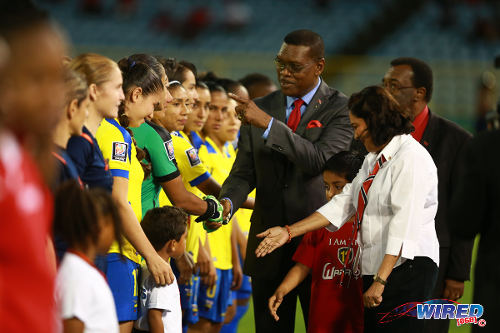 Normal people were decidedly flushed though.
Hopefully, Keithos will simply hit 'flush.'
Tim Kee, ironically, should appreciate that he is responsible for his own abuse. But he probably wouldn't.
Editor's Note: Below is a clip of the late Asami Nagakiya playing steel pan. May her soul rest in peace. And the statement from Raymond Tim Kee.