Club Sando Moruga handed FC Santa Rosa a 2-nil defeat at the Marvin Lee Stadium in Macoya yesterday to deprive the Keith Look Loy-coached team of a precious fourth place finish in the CNG NSL Premiership.
The Premiership division's fourth placed team will receive a cash reward of $80,000 while first to third will receive $240,000, $120,000 and $100,000 respectively. (All TT dollars)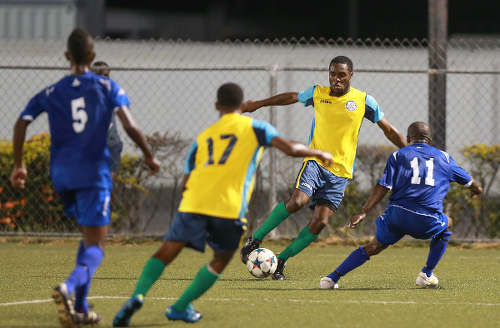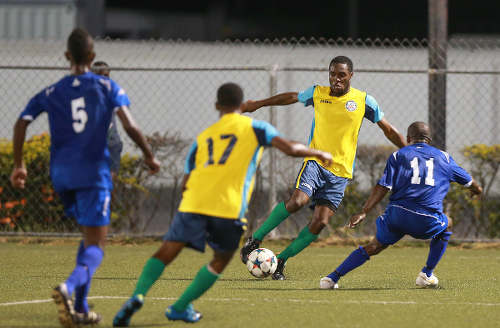 But Santa Rosa were put out of the running for prize money yesterday, as they failed to conquer their southern opponents who turned up with just 12 players.
"The mentality of the players (is to blame)," Look Loy told Wired868, after the final whistle. "When we went out, (we saw that Club Sando Moruga) only had 12 players. They had one sub on the bench. I told them we still had to play, we still had to win.
"We lost by one goal to Guaya and Defence Force and now we come and lose to a team that had one man on the bench!"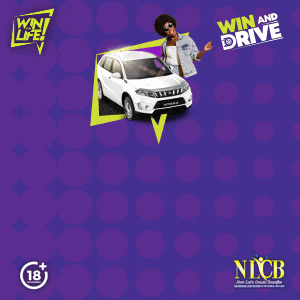 Despite having just eleven outfield players available yesterday, the Moruga boys showed their hosts that they meant business early.
Sando Moruga striker Nigel John was especially lively on the counter attack in the opening moments and twice forced Rosa goalkeeper Kitwanna Manning into saves inside the first ten minutes.
The striker ought to have scored in the first instance too, as he found himself clean through on goal after some miscommunication between Rosa defenders Kerron Reid and Alfie James.
And, after a point blank miss by midfielder Kellon Lafortune, Sando Moruga finally made Rosa pay in the 11th minute, as playmaker Marcus Dick finished sweetly with his left boot from just inside the area after shaking off the attentions of Reid.
The southern outfit continued to find holes in the Rosa defence in the first half and central midfielder Kyle Morgan nearly doubled the visitors' advantage with a lobbed effort in the 23rd minute, after latching on to a clever lofted pass by his skipper Glendon Phillip.
At the other end, Santa Rosa striker Rashad Griffith desperately tried to pull his team back into the contest during his running battle with centre backs Anderson Toussaint and Trevon Mitchell.
In the 28th minute, Griffith saw his curling effort from just inside the penalty area deflected wide, after getting on the end of a smooth build up between midfielders Osei Sandy and Keston Henry down the left flank.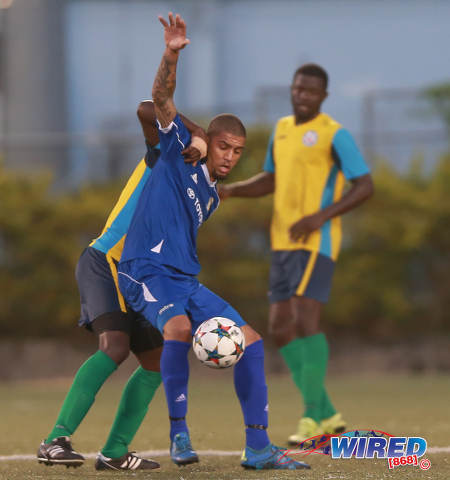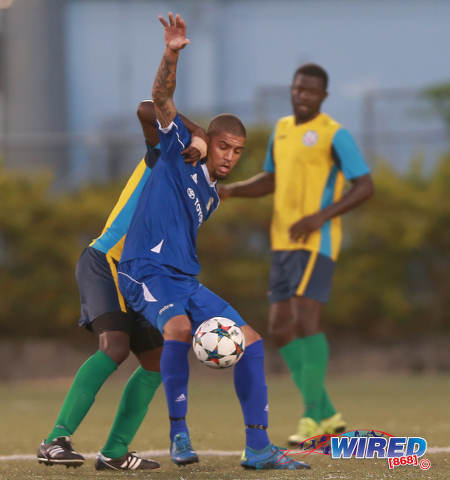 Then, in first half stoppage time, the Rosa striker failed to keep his header on frame while under heavy duress from Sando Moruga goalkeeper Kevin John.

Santa Rosa have flirted with a top four spot for most of the second half of the Premiership season. And Look Loy's charges started to show glimpses of their quality early in the second half, as central midfielders Durwin Ross and Shaka Pilgrim began to dictate the pace.
Sandy was growing in confidence as well and looked to have the beating of Sando Moruga right back Kareem Gill.
Griffith, who has seven Premiership goals, still looked to be Rosa's likeliest goal scorer. But the striker had problems sorting out his heading angles.
In the 55th minute, Griffith's looping header was nonchalantly plucked out from under the crossbar by the opposing goalkeeper before the striker glanced another headed effort just wide of the back post, six minutes later.
Pilgrim was Griffith's provider on both occasions and he was running out of patience with the striker.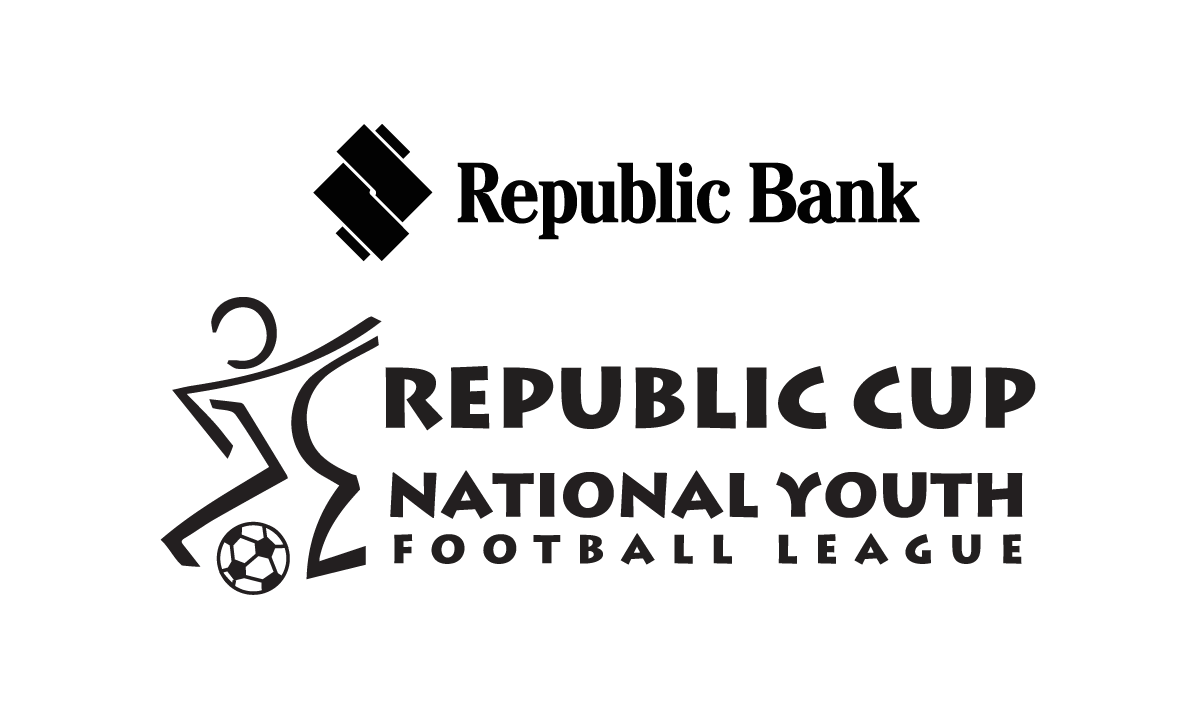 "Make the f#*@ing run in the space!" Pilgrim shouted, at his teammate.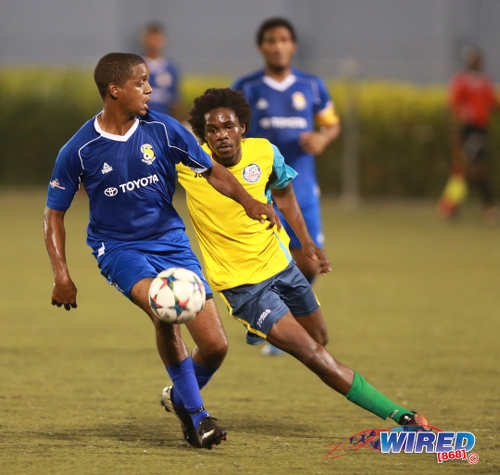 Look Loy responded by replacing Griffith with Jean-Paul Aqui-Blanc in the 65th minute. But not before the striker offered up another talking point, as he was roughed up in the box while trying to shield the ball out for a corner kick.
Referee Gregory Guevarra decided it was not worthy of a penalty kick.
As the game grew increasingly stretched, the speedy John (N) struck a killer blow in an 82nd minute counter attack, as he applied a sweet, first time finish past the Rosa custodian, following some excellent wide play by his namesake, Marcus John.
Santa Rosa desperately threw bodies forward, including centre back and captain Jovan Rochford, in search of a late item. But there was nothing doing for the home team in their final home game of the season.
A frustrated Rochford earned a straight red card after the final whistle for telling Guevarra a few special words. And they were not: "I love you."
"This is match 31 and they're getting that nonsense match after match after match," said Look Loy. "By the time you come to the end of the season in a must win game. He got frustrated and told the referee something."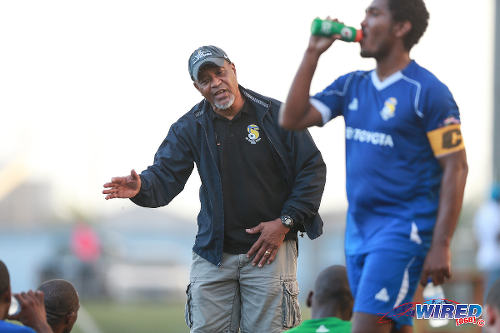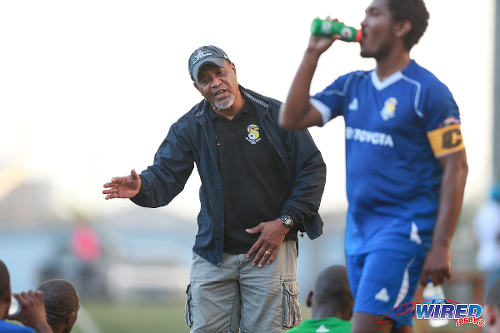 The Santa Rosa coach, who is a CONCACAF technical committee member, admitted that his club did not deserve three points yesterday. But he was still far from pleased with the level of officiating in the competition.
"I won't talk about the referee influencing the outcome," Look Loy told Wired868. "I am saying that we didn't deserve to win the match. (But) I am saying that in general the referees are killing football and they are frustrating players. And nothing is being done to improve the quality of the refereeing.
"And this has nothing to do with showing DVDs and having training sessions with instructors. They are just not good referees, they are not capable.
"We need to create conditions that will attract better quality persons, a more intelligent and more open person into refereeing."
Elsewhere, Josimar Belgrave and his Defence Force teammates took their game against Matura Re United out of the hands of the officials and their opponents, as they romped to a 6-0 victory to go seven points clear atop the Premiership table.
The former Pro League player helped himself to a beaver trick as he took his tally to a league-leading 25 goals.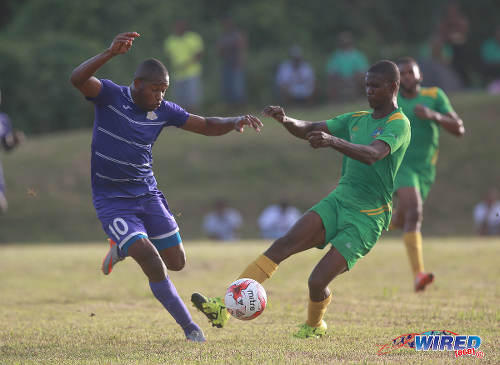 Second place Guaya United's own title challenge take a nosedive as they succumbed to a 2-1 defeat to third place Tobago FC Phoenix 1976 in Guayaguayare.
At the foot of the table, only six points separate 11th place Petrotrin Palo Seco (27 points) from 14th place Real Maracas (21 points) in the 15-team table.
The bottom two clubs will be relegated to the NSL championship Division and cellar-placed Stokely Vale , who have 16 points, may need a minor miracle to escape the drop with just three games left.
(Teams)
FC Santa Rosa (4-2-1-3): 22.Kitwana Manning (GK); 3.Kerron Reid, 13.Jovan Rochford (captain), 5.Alfie James, 24.Jesse Reyes; 11.Durwin Ross, 8.Shaka Pilgrim; 26.Keston Henry (14.Avery Cabralis 55); 7.Rashad Griffith (21.Jean-Paul Aqui-Blanc) 65), 25.Devon King (10.Anthony Smith 40), 15.Osei Sandy.
Unused Substitutes: 30.Darren Shah (GK), 17.Kearn Noel, 18.Johan De Bique, 19.Gary Bart.
Coach: Keith Look Loy
Club Sando Moruga (4-1-4-1): 1.Kevin John (GK); 5.Kareem Gill (4.Dareem Ramkhalawan 65), 16.Anderson Toussaint, 15.Trevon Mitchell, 12.Aaron Julien; 13.Glendon Phillip (captain); 27.Kellon Lafortune, 2.Kyle Morgan, 25.Maurice Dick, 17.Marcus John; 10.Nigel John.
Coach: Desmond Bailey
Referee: Gregory Guevarra
Man of the Match: Nigel John (Club Sando Moruga)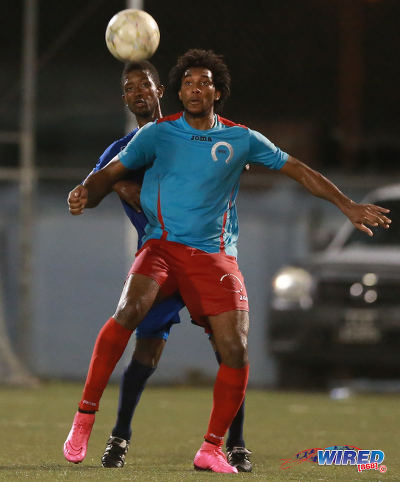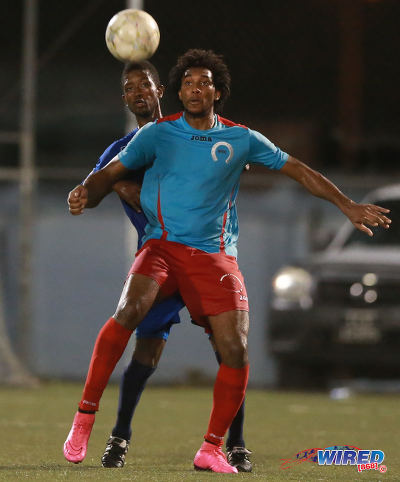 NSL Premiership Division results 
(Thursday January 21)
FC Santa Rosa 0, Club Sando Moruga 2 (Maurice Dick 11, Nigel John 82), Marvin Lee Stadium;
Marabella Family Crisis Centre 1 (Juma Clarence 7), Real Maracas 2 (Aaron Peters, Michael Yaw Darko 40), Mannie Ramjohn Stadium;
Petrotrin Palo Seco 0, Bethel United 1 (Nkosei Chance 19), Palo Seco Velodrome;
Siparia Spurs 2 (Andy London 13, Daniel Diaz 61), WASA FC 0, Petrotri Ground, Fyzabad;
Defence Force FC 6 (Josimar Belgrave 8, 21, 78, 80, Michael Edwards 25, Lorenzo King 75), Matura Re United 0, Ato Boldon Stadium;
Guaya United 1 (Carlon Hughes 90), Tobago Phoenix FC 1976 2 (Onasi Forde 10, Shelton Williams 62), Guaya Recreation Ground;
La Horquetta SA 4 (Kern Roberts 54, 57, 90, Omeaku Barbour 74), Police FC 1 (Dwight Elliott 51), Larry Gomes Stadium.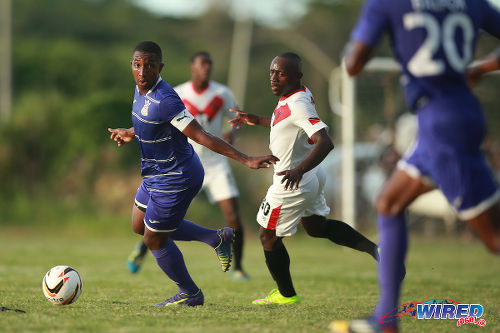 Upcoming fixtures
(Sunday January 24)
La Horquetta SA v Stokely Vale FC, 4 pm, Larry Gomes Stadium training ground;
Club Sando Moruga v Real Maracas, 4 pm, Grand Chemin Recreation Ground;
Marabella Family CC v Petrotrin Palo Seco, 4 pm, Mannie Ramjohn Stadium;
Matura ReUnited v Guaya United, 4 pm, Matura Recreation Ground;
Bethel United v Siparia Spurs, 5 pm, Montgomery Recreation Ground;
WASA FC v Defence Force, 5 pm, Maracas Recreation Ground;
Tobago FC Phoenix 1976 v Police FC, 5 pm, Canaan Recreation Ground.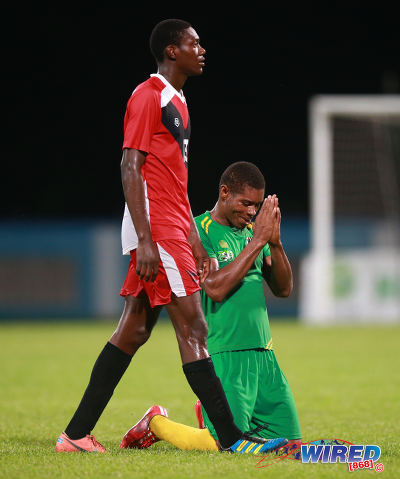 NSL Premiership Standings (Tabulated as Won-Drew-Lost-Goals For-Goals Against-Points)
Defence Force               26-19-3-4-64-29-60
Guaya United                24-17-2-5-64-38-53
Tobago FC Phoenix     27-15-5-7-51-34-50
Mature Re United        25-13-5-7-45-45-44
FC Santa Rosa               27-11-7-9-44-37-40
Siparia Spurs                 25-10-8-7-55-55-38
WASA FC                         25-11-4-10-36-27-37
Marabella Family CC  27-9-9-9-56-53-36
Police FC                        26-10-5-11-54-45-35
Club Sando Moruga   26-10-5-11-45-48-35
Petrotrin Palo Seco    25-7-6-12-44-50-27
Bethel United               25-7-2-16-31-49-23
La Horquetta SA         25-6-4-15-41-66-22
Real Maracas               25-6-3-16-31-50-21
Stokely Vale FC           25-3-7-15-24-59-16