Trinidad and Tobago Football Association (TTFA) president David John-Williams confirmed this evening that the local football body decided to replace Randy Waldrum as Women's National Senior Team head coach, due to the latter's failure to meet a deadline for proposals for his plans with the team and the players he wanted for the Rio 2016 Olympic qualifying series.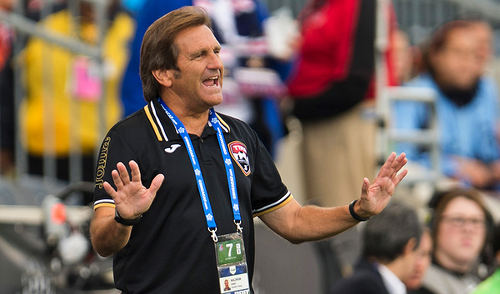 Waldrum, who is also the head coach of US professional women's team Houston Dash, was informed this morning, by John-Williams, that the TTFA had decided to go in another direction.
The 54-year-old Texan coach, who was popular with the national players, took charge of the "Women Soca Warriors" in mid-2014 and led the team to the inaugural 2014 Caribbean title and the 2014 CONCACAF Championship semifinals before falling to Ecuador in a two-legged play off for a Canada 2015 World Cup berth.
Waldrum had pleaded for a chance to develop the local women's game over the next four years, leading up to the France 2019 World Cup. However, his hopes were dashed this morning.
"Mr Williams let me know this morning that he will not use me again," Waldrum told Wired868. "So I guess I am finished. I just want to say a big thank to you all the players and fans who have supported me ever since I got there…"

Waldrum said he was disappointed by the TTFA President's decision but not surprised. John-Williams, according to the Texan, told him that he was considering bringing in a local coach from their first conversation, just hours after his appointment on Sunday November 29.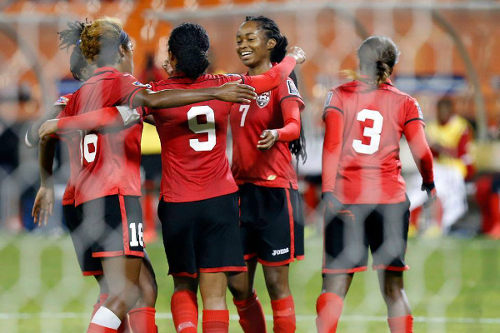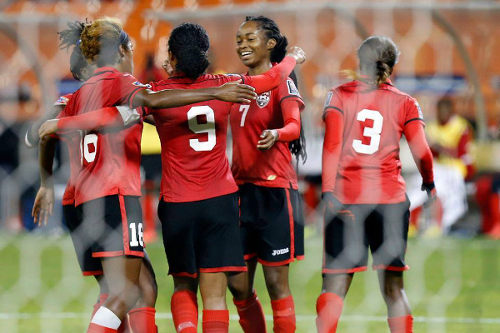 "I wasn't really surprised (by my dismissal) because the very first time he took office he indicated he was thinking about changing things and going to a local coach," said Waldrum. "But he said his mind wasn't made up yet. This was even before the (international) games in Hawaii and San Antonio…
"And I was catching wind from people back in Trinidad, since then, that he was going in that direction.
"I am disappointed because I think we made a lot of strides in the first year that I came there. And I had ideas in mind to revamp all the national programmes over the next three year cycle."
However, John-Williams said that the decision to change the Women Warriors coach was made over the last week, due to Waldrum's failure to submit plans for his post. The proposal was supposedly meant to encompass the team's programme for the next four years.
"I contacted Randy Waldrum (on Saturday January 2) and I asked him for a proposal by the Monday (January 4) on (his plans as coach) and the list of players he wanted to use," John-Williams told Wired868. "We decided that he needed more time to check the schedules before he could be sure about the availability of the players. So I gave him until Wednesday (January 6) for that since it was the more difficult of the two.
"Neither deadline was met."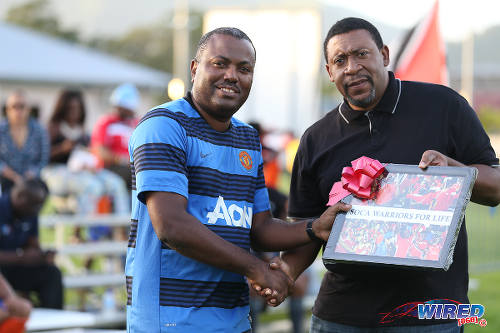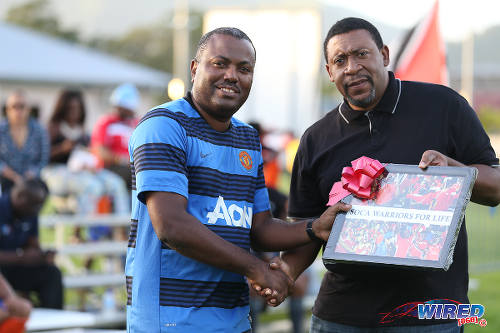 The TTFA president said he met with his Executive Committee—which comprises of vice-presidents Ewing Davis, Joanne Salazar and Allan Warner—on Wednesday and they decided to relieve Waldrum of his post. This was relayed to the national women players in a meeting that same evening.
"The decision was based on his failure to submit documentation," said John-Williams, who is also the former president and chairman of Pro League club, DIRECTV W Connection.
John-Williams said Waldrum emailed him the requested paperwork at 12.59 am on Thursday January 7, just hours after the TTFA told the Women Warriors that they would choose a new coach.
"On January 7 at 12.59 am, he (wrote) to me," said John-Williams. "I responded to him at 2.54 am and said: Dear Randy. Thank you for your email which I received at 1 am this morning on the 7th of January 2016.
"I am disappointed to receive it so late…"
The TTFA President informed Waldrum that he would pass his proposal on to his Executive Committee and get back to him.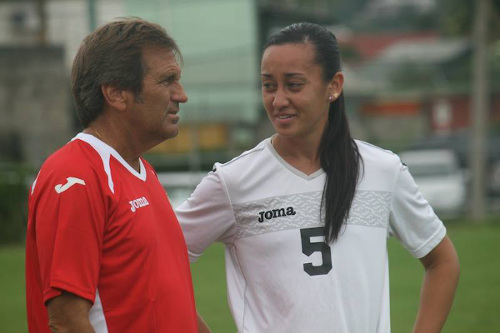 But the Executive Committee, according to Williams, decided to stick to its initial position and informed Waldrum today that it felt a local coach gave the Women Warriors the best chance of qualifying for the France 2019 World Cup.
Williams suggested that finances was one consideration in the TTFA's decision. Although Waldrum was unpaid, he preferred to prepare the team in training camps near to his home in Houston.
It was a preference the coach justified in the past by pointing to the inadequate training facilities and conditions where they were previously housed in Trinidad.
Waldrum, according to the TTFA president, also indicated that he would miss national team practice to attend the National Women's Soccer League (NWSL) draft on behalf of the Houston Dash on Friday January 15.
Last November, the coach had also ruled himself out of the Caribbean stage of the Women Warriors' Olympic qualifiers and the responsibility fell to then assistant coach Anthony Creece. And Ross Russell deputised for Waldrum at the Toronto 2015 Pan American Games last July.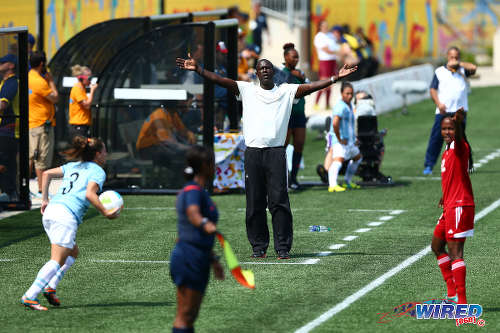 John-Williams said those incidents were also taken into account by the TTFA Executive Committee before its final decision.
Waldrum declined comment on his late paperwork or the various reasons given for his dismissal.
John-Williams refused to officially reveal the new Women Warriors coach. But Wired868 understands that Police FC coach Richard Hood, a former national women's coach who led Fuego to the inaugural Women's Premier League (WPL) title last year, is favoured to replace Waldrum.
Ironically, four years ago, Hood was in charge of the Trinidad and Tobago Women's National Senior Team for the London 2012 Olympic qualifying series. They were eliminated in the Caribbean phase, after a 1-0 loss to the Dominican Republic.
However, his unfancied Police FC team are second in the Pro League at the moment ahead of former title winners like defending champions Central FC, W Connection and San Juan Jabloteh.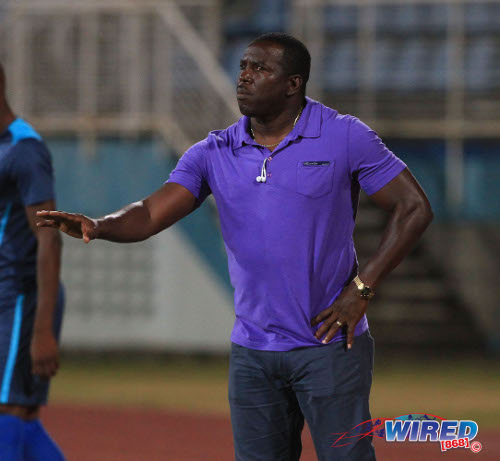 Prior to taking office, John-Williams vowed that he would not get involved in the hiring and firing of coaches but will leave such duties to the appropriately appointed TTFA committees.
The TTFA does not have a Technical Committee in place at present but John-Williams said it will officially announce the members for that committee tomorrow.
So, should John-Williams and his ExCo have waited another day or two and allowed the TTFA Technical Committee to decide who it wanted as Women Warriors coach?
"I do not think so," said John-Williams. "I was under pressure to make a decision and I didn't have time to wait…
"The women have to be in training. They (should) start training on Thursday (January 14) but I had wanted them to start training on Monday (January 10)."
Trinidad and Tobago opens the CONCACAF leg of its Olympic qualifying series on February 11 against Guatemala. The Women Warriors will then face Canada and Guyana on February 14 and 16 respectively.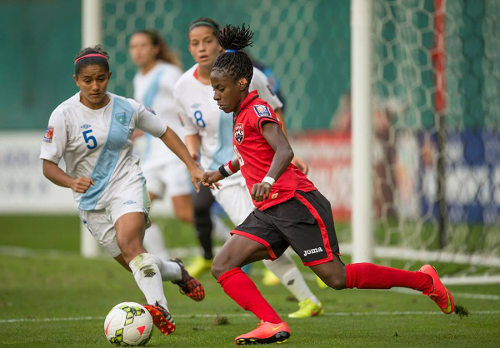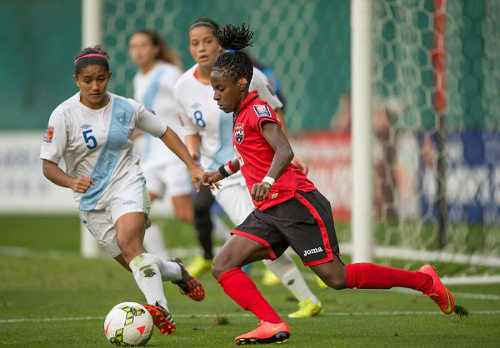 The top two Group B nations will advance to the semifinal round with just two CONCACAF nations advancing to Rio. Group A comprises of Mexico, Costa Rica and World Cup champions and host nation, the United States.
Waldrum, who sent a farewell letter for Trinidad and Tobago women's football fans to Wired868, said he will attend the Olympic qualifying matches with his son and former national assistant coach, Ben Waldrum, to support the Women Warriors.