Old foes Naparima College and Presentation College (S' Fdo) will do battle in the South Zone Intercol final next week Friday after both teams edged out their semi-final opponents yesterday at the Mannie Ramjohn Stadium in Marabella.
"Naps" got the better of Shiva Boys Hindu College in a feisty five-goal affair which saw the Premier Division title holders come away 3-2 victors while "Pres" dethroned 2014 South Zone Intercol champs, St Benedict's, courtesy of a 2-1 triumph in a more sedate encounter.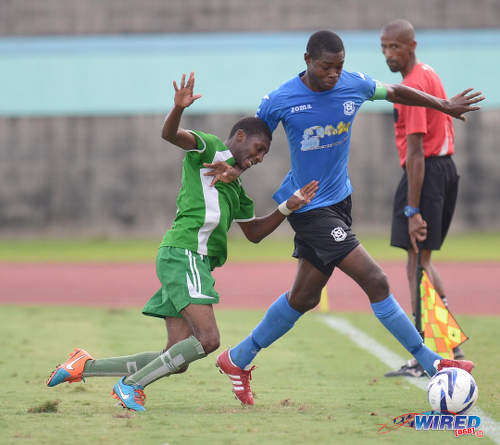 The first match of yesterday's double header between Naps and Shiva was a stark contrast to the dull Premier Division game the teams played three weeks ago, as both teams put on much more passionate displays. Maybe the southerners were a bit too zealous for referee Michael Ragoonath though, as the man in charge issued a total of three red cards.
Naps defender Stephon Smith and Shiva substitute Simeon De Bourgh nearly stirred up a nasty spat in stoppage time at the end of the game, as the Naps player reacted viciously to a late stamping challenge by De Bourgh in the Naps half. Ragoonath duly ejected both players as Naps finished with ten men while Shiva ended with nine.
The opening stages of the decisive semi-final were as frantic as its closing as three goals were scored inside the first ten minutes of play. All three items had hints of defensive errors to them and Naps ace marksman Isaiah Hudson was the main beneficiary.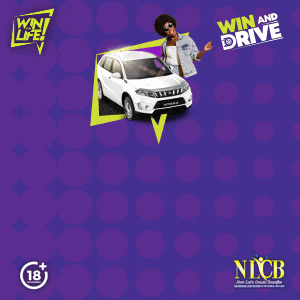 Hudson scored in the second and seventh minutes to give his team a 2-1 cushion while Shiva striker Junior Assoon had momentarily restored parity with his effort in the fifth minute.
The spectators were ecstatic with the frenzied start and midfielder Shaquille John nearly appeased the Shiva faithful in the 14th minute, as he wriggled away from opposing left-back Khris Stroud inside the penalty area but shot over bar from an acute angle.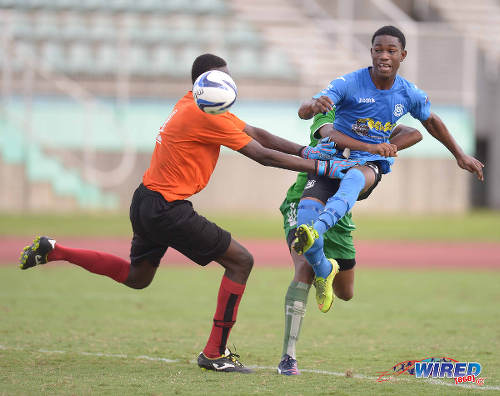 It would be the Naparima cross-section of the crowd who jumped for joy soon after John's miss, though, as lively attacker Jarred Dass applied a simple finish to Hudson's incisive lobbed pass inside the penalty area to make it 3-1.
It was a selfless act from Hudson, who was on a hattrick and in yards of space, but opted to gift a goal for Dass instead of going for glory.
Both teams generously gave up space in the middle of the park and it meant more than ample opportunity for Shiva's Tyrel "Pappy" Emmanuel and Naps skipper Michael Basdeo to show off their passing ranges.
Although Shiva's reluctance to apply sufficient midfield pressure often looked likely to be punished by the likes of Hudson and Dass.
Pappy, John and Yohannes Richardson were pulling their own strings in the Shiva midfield and the main outlet for their service was speedy winger Quinn Rodney.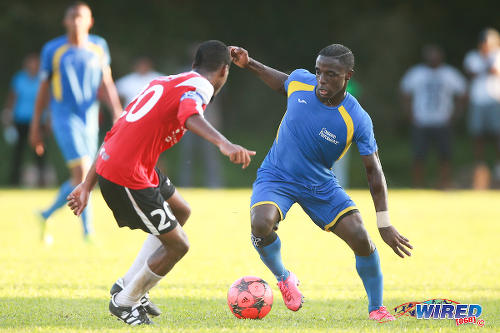 Rodney nearly profited from another casual piece of defending in the 43rd minute as the Naps defenders switched off, after a wayward Pappy shot which looked to be heading out of play. Instead, the loose ball was kept in by midfielder Ronaldo Edwards who picked out Rodney with an excellent cross.
But Rodney was unable to test Naps goalkeeper Levi Fernandez with his flying header.
Ragoonath brandished his first red of the game in 49th minute as he penalised Richardson for a very robust tackle on Naps winger Renaldo Francois, just inside the opposing half.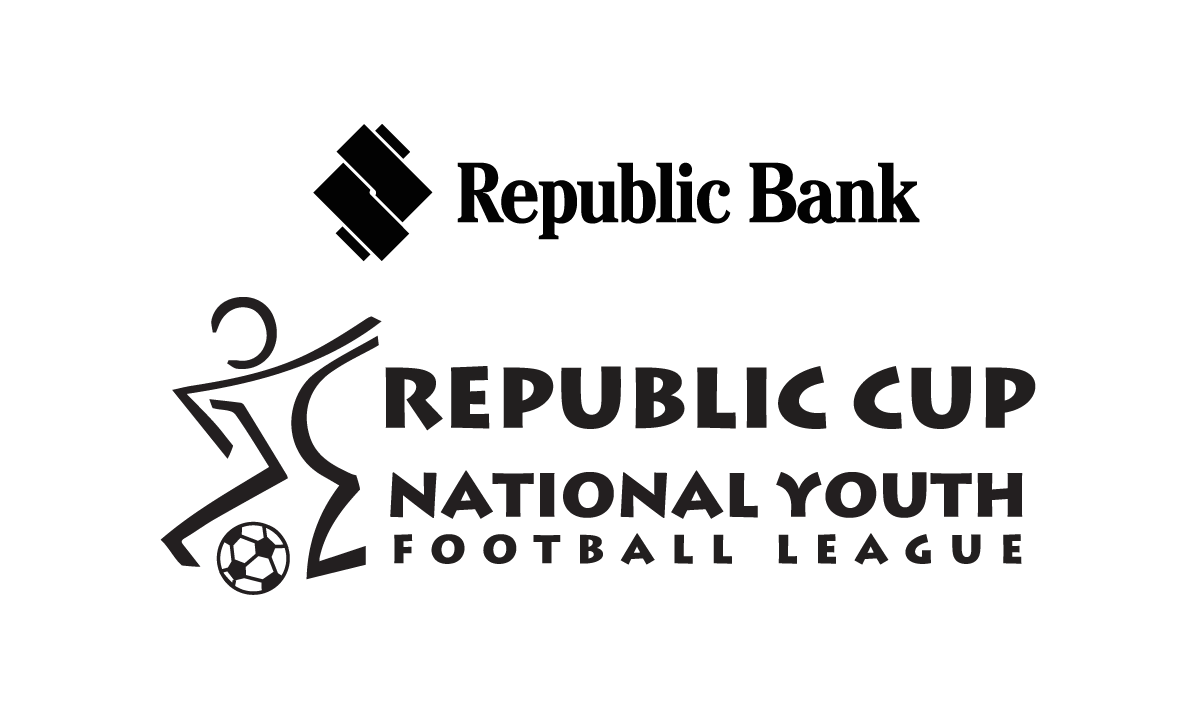 Shiva reverted to a 4-4-1 formation which was immediately brought under threat by Francois' replacement, Shobal Celestin, who ran at right back Jabari Graham with intent.
Celestin gifted Hudson with a great opportunity to get his hat-trick in the 54th minute but the lanky striker was thwarted by a brilliant last ditch tackle by Shiva skipper Kyle Sylvester.
The languid John gave the Debe schoolboys some hope as he thundered a right-footed shot past Fernandez in the 59th minute, after latching on to a loose ball just outside the area.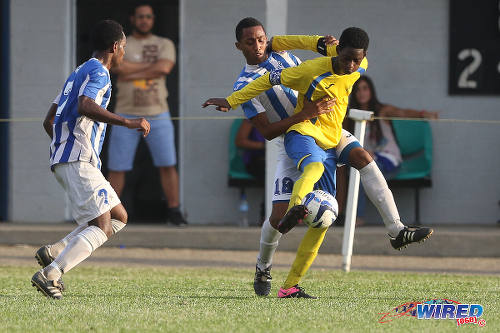 The ten-man Shiva outfit gave the Premier Division champs a good run for their money as Pappy, John and Rodney took up the mantle in the middle of the park and gave the Naps defence some nervy moments.
Shiva managed to temporarily silence the Naps rhythm section but they were unable to get past Fernandez. For a split second in the 86th minute it looked as though a dangerous Shiva counter was on the cards, but Naps' feisty utility player Nicholas Thomas intervened with an excellent sliding tackle to stop centre-back Isaiah Garcia at the half line.
Shiva needed a hero to help them claw their way back into the game. And left-back Mark Ramdeen staked his claim, as he went on a determined run down the left flank in the 89th minute before spanking a ferocious left-footed drive from 33 yards which forced Fernandez into a sprawling save.
But Ramdeen's hit was the last of the goalmouth action and all that was left for referee Ragoonath was to eject Smith and De Bourgh for their minor altercation before the final blow of his whistle. The Naps defender was visibly frustrated with De Bourgh's stamp but his reaction did not sit well with Ragoonath.
Pres got the better of Benedict's in a game which saw all goals scored in an eight minute span in the first half. The three goals were all very pleasing on the eye.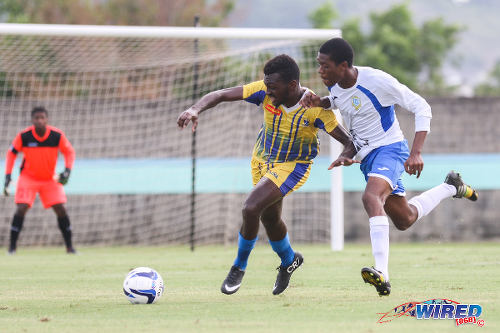 In the 25th minute, Benedict's skipper Taryll Coutou opened the scoring with a rasping 27-yard free kick, which arrowed into the top corner. Coutou's dismissive free kick was worthy of the Curtley Ambrose-like run up which preceded it.
Pres attacker Kareem Riley responded with his own bit of brilliance, as he hammered a right-footed shot off the post and in from an acute angle in the 30th minute following a throw in on the right flank.
Riley then combined with strike partner Nion Lammy who concluded the scoring in the 32nd minute with a nicely weighted glancing header, which evaded the grasp of Benedict's goalkeeper Jabari Gray.
Will Angus Eve and Naps be able to do the South double this year?
Or will Shawn Cooper and Pres have other ideas?
All those questions will be put to rest next week Friday at the Mannie Ramjohn Stadium.
(Teams)
Shiva Boys HC (4-2-3-1): 24.Denzil Smith (GK);15.Jabari Graham, 12.Kyle Sylvester (captain), 8.Isaiah Garcia, 17.Mark Ramdeen; 11.Yohannes Richardson [Red card], 6.Tyrell Emmanuel; 7.Quinn Rodney, 33.Shaquille John (16.Simeon De Bourgh 84 [Red card]), 14.Ronaldo Edwards (5.Jerome Samuel 46); 18.Junior Assoon.
Unused Substitutes: 1.Adrian McLaren, 9.Judah Garcia, 13.Ryan Davis, 21.Jelani Halls, 22.John McIntyre.
Coach: Hayden Ryan
Naparima College (4-2-3-1): 22.Levi Fernandez (GK); 20.Rondell Payne, 16.Anderson Toussaint, 19.Stephon Smith [Red card], 3.Khris Stroud; 4.Nicholas Thomas, 11.Shane Sandy; 12.Jarred Dass (5.Kierron Mason 70), 8.Michael Basdeo (captain) (6.Judah St Louis 70), 23.Renaldo Francois (9.Shobal Celestin 51); 18.Isaiah Hudson.
Unused Substitutes: 1.Daniel Kurjah (GK), 2.Tyrike Andrews, 7.Akinola Gregory, 10.Jermiah Kesar.
Coach: Angus Eve
Referee: Michael Ragoonath
Man of the Match: Isaiah Hudson (Naparima College)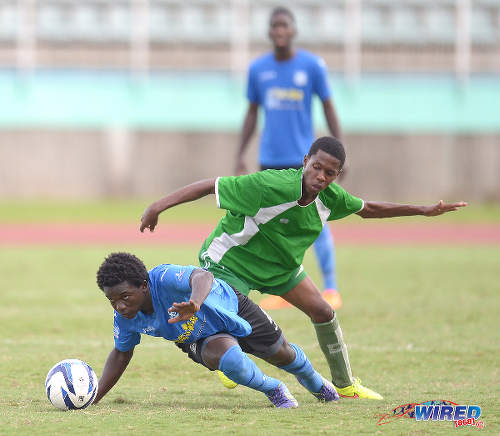 Thursday November 12
(East Intercol Semis)
Five Rivers 1, San Juan North 0, Larry Gomes Stadium;
Valencia 1, St Augustine Secondary 3, Larry Gomes Stadium;
Friday November 13
(South Intercol Semis)
Shiva Boys HC 2 (Junior Assoon 5, Shaquille John 59), Naparima College 3 (Isaiah 2, 7, Jarred Dass 17), Mannie Ramjohn Stadium;
Presentation (S'Fdo) 2 (Kareem Riley 30, Nion Lammy 32), St Benedict's College 1 (Taryll Coutou 25), Mannie Ramjohn Stadium;
(North Intercol Semis)
Trinity Moka 0, St Anthony's College 4, St Mary's;
Mucurapo East 0, St Mary's College 2, Fatima;