Play Whe San Juan Jabloteh rounded off the Toyota Classic Round of 16 yesterday evening with a 7-0 mauling of Marabella Family Crisis Centre, as the National Super League (NSL) teams continued to struggle in the knock out competition.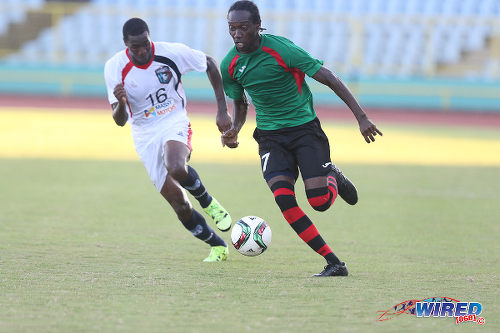 Adrian Reid and Nathan Lewis both notched doubles for Jabloteh while Kennedy Hinkson, Tyrone Charles and former Under-20 World Cup forward Jamal Gay scored a goal apiece.
Jabloteh's seven goal triumph at the Ato Boldon Stadium failed to match the eight goals that North East Stars stuffed past Siparia Spurs on Wednesday at the Marvin Lee Stadium.
But there was some redemption for the teams from the second tier as Guaya United came back from behind to edge Police FC 2-1 at the Guayaguayare Recreation Ground.
Kareem Freitas put Police ahead after 11 minutes but Guaya, fresh from clinching the CNG NSL Knock Out title, fought back with items from inspirational captain Ryan Stewart and super-sub Jody Allsop.

Guaya United are the second NSL team to advance to the quarterfinal round after FC Santa Rosa surprised fellow second division outfit, Defence Force (S/L) with a 1-0 win in Macoya.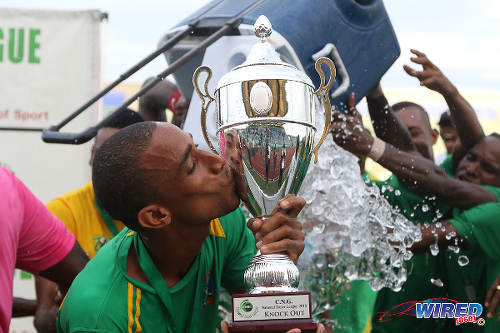 The Defence Force's Pro League outfit did get to the final eight, though, as they downed St Ann's Rangers 3-1 at the Larry Gomes Stadium on Saturday evening.
Richard Roy and Ross Russell Jr gave the "Teteron Boys" a 2-0 lead within the opening half hour. And, although Sayid Freitas halved the deficit, a second half goal from Defence Force flanker Kerry Joseph kept the Army on course for the quarterfinal round.
The Toyota Classic quarterfinal teams are: North East Stars, FC Santa Rosa, Morvant/Caledonia United, W Connection, Central FC, Defence Force, Guaya United and San Juan Jabloteh.
Toyota Classic Cup results
(Wednesday November 4)
Morvant/Caledonia Utd 5 (Eugine Kirwan 3, Akeem Roach 12, 67, Densill Theobald 22, Kennedy Isles 90), Tobago Phoenix 3 (Stefano Wright 31, Dominic McDougal 45, Lejandro Williams 53) at Ato Boldon Stadium;
Defence Force (S/League) 0, FC Santa Rosa 1 (Devon King 72) at Marvin Lee Stadium;
North East Stars 8 (Gorean Highley 9, Jomoul Francois 13, 63, 64, 75, Keron Cummings 14, 47, Dillon Jaggasar 71), Siparia Spurs 0 at Marvin Lee Stadium;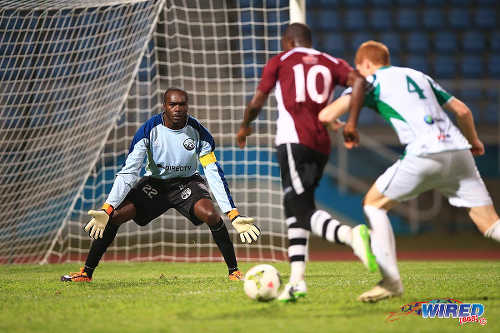 (Friday November 6)
W Connection 0, Club Sando 0 at Mahaica Oval;
*—Connection won 5-3 via kicks from the penalty mark
Point Fortin Civic 0, Central FC 0 at Mahaica Oval;
*—Central won 3-2 via kicks from the penalty mark
(Saturday November 7)
St Ann's Rangers 1 (Sayid Freitas 44), Defence Force 3 (Richard Roy 25 pen, Ross Russell Jr 29, Kerry Joseph 64) at Larry Gomes Stadium;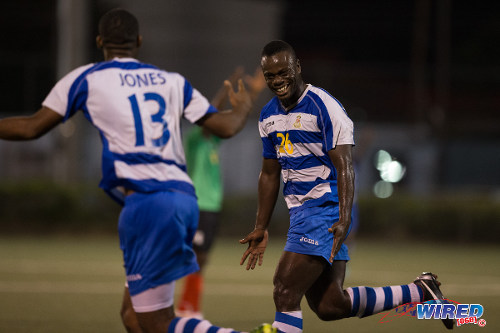 (Sunday November 8)
Police FC 1 (Kareem Freitas 11), Guaya United 2 (Ryan Stewart 76, Jody Allsop 86) at Guayaguayare Recreation Ground;
Marabella Family Crisis Centre 0, San Juan Jabloteh 7 (Adrian Reid 3, 44, Kennedy Hinkson 25, Nathan Lewis 41, 43, Tyrone Charles 45, Jamal Gay 90) at Mannie Ramjohn Stadium.